Best Pet Insurance – Comprehensive Guide for 2017
December 9, 2016

Posted by:

Jeff Gitlen

Category:

Pet Insurance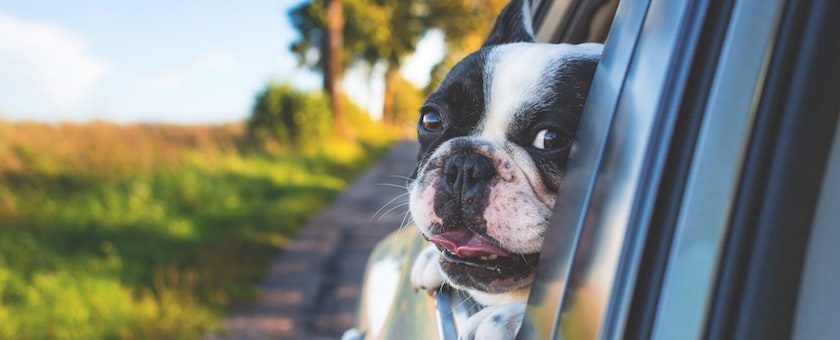 If you're like most pet owners, you feel as if there is nothing you wouldn't do for your pet when they're sick or injured. Rushing a sick pet down to the veterinarian's office is instinctive, but it can also be very expensive.
Would you even hesitate paying a $2,000 surgery bill with your pet lying on the table?
What if you didn't have $2,000 lying around?
What would you be prepared to do?
Not willing to consider the unthinkable, an increasing number of American pet owners are turning to some of the best pet insurance companies to cover the rising cost of veterinary care.
Since 1982, the pet insurance industry in the United States has grown by more than 10 percent annually, taking in about $550 million a year in premiums.
The growth in pet insurance premiums has coincided with the pace of veterinary costs, which keeps rising with the medical advancements in veterinary care. Yet, less than 1 percent of the country's 174 million dogs and cats are covered under a pet insurance policy.
In this guide on pet insurance, we help address these issues – providing a clear explanation of the best pet insurance options, how they work, what they cover, what to look for in a policy, how much they cost, and whether they are actually worth the cost.
The 9 Best Pet Insurance Companies
*Click here to see all eligible pets from Nationwide
The 9 Best Pet Insurance Providers for Dogs and Cats
As a pet owner, there is probably nothing you wouldn't do to keep your pet healthy, even if it meant spending money you didn't have. With veterinary costs increasing by as much as 10% per year in some places, U.S. pet owners may be reaching a tipping point, which is why a growing number are turning to some of the best pet insurance companies. The good news is there are plenty of pet insurers to choose from; the bad news is buying pet insurance for your pet's needs can be a challenge. Pet insurance policies are not standardized and the range of options and exclusions makes it difficult to compare plans.
For example, some policies only cover treatment for accidental injuries, while others cover both accidents and illnesses. Then there are the exclusions, deductibles, payout limits, and waiting periods, which can vary widely from one plan to the next. It makes shopping for human health insurance seem simple by comparison. This overview of the best pet insurance companies may help you narrow down your choices so you can focus on the ones best suited for your pet.
---
1. Pets Best
Pets Best Pet Insurance has been offering pet insurance for cats and dogs since 2005. Of all the pet insurers, it may offer the best pet insurance plans for the overall wellbeing of your pets. In addition to its standard coverage for accidents and illnesses, Pets Best offers two tiers of wellness packages that cover routine care and treatments. Pets Best policies are underwritten by American Pet Insurance Company and it has an A+ rating from the BBB.
Coverage
All of Pets Best's plans include standard coverage for accidents, illnesses, emergency care, and hereditary conditions that are not pre-existing. They also include coverage for prescription drugs, which is not found in most other policies. Its top two plans, Elite and Plus, include coverage for exam fees, chiropractic treatment, rehab therapies, and acupuncture.
Benefit Limits
There is not a lot of maneuvering when it comes to Pets Best's annual limits. It only offers unlimited benefits on its top tier Elite plan. The other two plans have an annual benefit limit of just $5,000.
Deductibles
There is a lot more maneuvering with Pets Best's deductibles, ranging from $50 to $1,000.
Reimbursement
Pets Best's reimbursement percentages are fairly standard at 70%, 80%, and 90%. They are paid on the actual invoice amount.
Claims and
Service
Pets Best boasts of its unusually fast claims processing, often paying claims within a week. Customers can accelerate their claims by submitting them electronically and setting up direct deposit. Also, Pets Best won't increase your premium based on the number or types of claims you make during the year.
Premiums
Pets Best's lower tiered plans are competitive, while their comprehensive Elite plan can be a bit pricey. Plans for dogs currently start around $30 and cat plans start around $17. You can purchase an accident only plan for less than $10 a month. Its wellness plans can be added for as little as $16 a month.
---
2. Trupanion
If you are looking for unlimited pet insurance, Trupanion can be a good fit for you and your pet. You might also like Trupanion because they offer a single plan. Simplicity and lifetime insurance are the bedrock principles of Trupanion, and they could be the reason you choose them.
Coverage
Trupanion's one simple plan covers 90% of eligible expenses once your deductible has been met. You can insure your cat or dog for a lifetime.
A partial list of expenses that Trupanion covers include:
Hereditary and congenital conditions
Prosthetic devices and carts
Benefits Limits
Trupanion will pay for 90% of all eligible expenses for a lifetime. There are several expenses they won't reimburse.
Several ineligible expenses include:
Wellness and preventative care
There is also a waiting period of five days for injuries and thirty days for injuries before your pet is eligible for coverage.
Deductibles
Trupanion has a flexible deductible policy that ranges from $0 to $1,000 per condition. You pay a lifetime per condition deductible. For example, if your dog has chronic allergies and you have a $500 deductible, Trupanion will pay 90% of all related expenses once the one-time $500 deductible is reached.
Reimbursement
Trupanion will directly reimburse the hospital or veterinarian once they submit the bill. This means you only need to pay 10% for coinsured expenses and 100% of non-covered expenses including sales tax and exam fees.
If your vet or hospital doesn't accept Trupanion direct pay, you might have to pay the entire bill and Trupanion will reimburse the difference within a week for most claims.
Claims and Service
Trupanion processes approximately 80% of claims within seven days. You can submit all claims online. For first-time claims, you can be asked to submit your pet's medical records for the previous 18 months.
Once your claim has been approved, you will be reimbursed by paper check or electronic bank deposit.
They also have 24/7 customer care that can quickly provide you with assistance when the unexpected occurs.
Monthly Premiums
Your monthly premium is based on four primary factors:
Cost of veterinary care where you live
Since Trupanion offers unlimited lifetime coverage, their monthly premiums can be higher than other pet insurance providers. But, you can potentially save money with their one-time per condition deductibles.
Summary
Trupanion can be a good option if you are seeking peace of mind with their lifetime coverage and generous deductible policy. While they don't cover every pet-related expense, they cover most of them and their single policy can be money well spent.
---
3. Healthy Paws
Founded in 2009, Healthy Paws is a perennial top choice among pet owners for its unlimited lifetime benefits, annual deductible and its excellent customer service – three very important components for one of the best pet insurance companies. Healthy Paws insurance is underwritten by The Chubb Group and has earned an A rating from the Better Business Bureau (BBB).
Coverage
Healthy Paws covers cats and dogs with one of the most comprehensive coverages available in the industry, and it does so without any limits or caps on coverage. Its policies cover all accidents and illnesses, and there are no restrictions for hereditary or congenital conditions, including cancer. The policy also covers emergency care, hospital stays, and surgeries. It also covers treatments for hip dysplasia for pets under age six if it is not a pre-existing condition. It is one of the only insurers that includes coverage for alternative treatments such as acupuncture, hydrotherapy, physical therapy, and chiropractic services.
The only downside is Healthy Paws does not offer an optional wellness plan.
Benefit Limits
Healthy Paws is one of the few insurers that offer policies with no limits or caps, including annual, lifetime, or per incident caps. Other policies will offer unlimited benefits, but only as an option or when you purchase their top tier plans. With Healthy Paws, it is included in their standard plan.
Deductibles
Another point of contention with many policies is the way deductibles are structured, with many requiring a deductible for each condition. That can add up throughout the course of a year. Healthy Paws offers an annual deductible, much like a health insurance policy, which you pay once per year. You can choose the level of deductible, which can help you control your premium costs.
Reimbursement
You can choose a reimbursement of 70%, 80%, or 90% when you enroll and Healthy Paws reimburses you based on the actual veterinary bill after you have met your deductible. Other plans reimburse you based on an established benefit schedule or what is "usual and customary", which is often based on national averages.
Claims and Service
Healthy Paws is renowned for its fast claims service. Claims can be filed online or through its mobile app and are typically processed within three to five days.
Monthly Premiums
Premiums currently start at $32.83 a month for dogs and $17.19 for cats.
---
4. Embrace
If pet insurers were measured by customer satisfaction alone, Embrace Pet Insurance would have a strong case for being the best pet insurance company. Embrace sold its first policy in 2006 and, while it doesn't offer the cheapest premiums, its coverage is broad and its flexibility allows customers to more easily tailor benefits to their need and budget. Embrace policies are underwritten by American Modern Insurance Group and it is rated A+ by the BBB.
Coverage
Embrace offers a standard plan that covers the typical accident and illness conditions. It also covers treatments that most insurers don't, including alternative treatments, behavioral therapy, and prosthetic limbs. Coverage for wellness plans and prescription drugs are available at an additional cost.
You can also add a Wellness Rewards account that acts a lot like a flexible spending account. It can give you up to $600 a year in cash rewards that can be used on dental cleanings, nail trimmings, flea prevention, spaying or neutering, and routine visits to the vet.
Benefit Limits
Although it doesn't offer unlimited benefits, Embrace offers a range of annual benefit limits from $5,000 to $15,000, giving customers more room to customize their options and lower their premiums.
Deductibles
The availability of a wide range of annual deductible options -- $100, $200, $300, $500, and $1,000 – give customers even more flexibility in designing a policy that fits their budget. Customers can also save with Embrace's Healthy Pet Deductible program, which decreases their deductible by $50 every year they don't make a claim.
Reimbursement
Embrace also offers a wider range of reimbursement options, from 65% to 90%, for a greater opportunity to save on premiums.
Claims and Services
Embrace excels in all areas of customer service, including its claims processing. Claim forms can be downloaded from the website and, after having the vet complete page two of the form, they are mailed in along with all relevant invoices and receipts. Embrace speeds up the reimbursement by offering a direct deposit to your bank account.
Premiums
Generally, Embrace's premiums are a little pricier than average, however you do get broader coverage with the standard plan. And because of the wider range of options available, the policy is more customizable, enabling you to keep premiums as low as you need. Dog policies currently start around $13 per month and cat policies start around $9. A 5% discount is available to those with spayed or neutered pets, for those with multiple pets, for those making annual payments, and for members of the military.
---
5. Petplan
Petplan was founded in 2003 and has ranked highly amongst pet insurance companies ever since. With its comprehensive coverage and flexibility in customizing deductibles, reimbursement percentages, and benefit limits, Petplan offers maximum control over premium and coverage options. Petplan insurance is underwritten by AGCS Marine Insurance Co. and is rated A+ by BBB.
Coverage
Compared with most other policies, Petplan offers very comprehensive coverage for dogs and cats that includes all accident and illness related conditions with no restrictions on hereditary or congenital conditions. Its coverage extends to hospital stays, advanced testing, and all non-routine veterinary exams. It will also cover dental injuries and incidences of periodontal disease. In order for coverage to apply, your pet must have an annual checkup each year.
Benefit Limits
Petplan does not offer straight out unlimited coverage like Health Paws. However, you can choose among annual benefit limits from $2,500 to $25,000. This at least gives you the flexibility of picking a benefit limit that most closely reflects the potential needs of your pet based on its breed and the types and costs of conditions it is susceptible to.
Deductibles
The deductibles with a Petplan policy are per condition, which means you have to meet a deductible each time your pet is treated. It does offer a flexible deductible schedule, which allows you to choose between $100 and $1,000.
Reimbursement
Petplan reimburses your costs based on the actual veterinarian bill. After you meet your deductible, Petplan will reimburse you at a 70%, 80%, or 90% rate, depending on which you choose when you enroll.
Claims and Service
Petplan states that its claims reimbursement timeframe is 30 days. However, processing can be expedited by using its mobile app to submit a claim.
Monthly Premiums
Petplan premiums are considered fairly competitive, with monthly premiums for dogs currently starting at around $29 and cats $18. Discounts are available for online registration as well as for military personnel, and medical service pets.
---
6. ASPCA
While the ASPCA is primarily known for their efforts in combating animal homelessness and animal cruelty, they have also licensed their name to C&F Insurance Agency, Inc. to offer pet insurance. If you want insurance from one of the oldest pet insurance providers, ASPCA Pet Health Insurance could be a solid choice.
Coverage
ASPCA offers three different plan options for your cat and dog. The most affordable coverage option is an accident-only plan. Their mid-tier plan covers injuries and non-congenital illnesses. And, their top-tier plan will also cover hereditary and behavioral conditions.
ASPCA's plans will also cover most medical treatments including exam fees, testing, surgery, hospitalization, medication, and vaccinations.
There are also no wait times to see the vet or hospital for injuries and a 14-day waiting period for illnesses.
As an add-on policy, you can also purchase preventative care coverage. And, ASPCA has also recently rolled out an Unlimited plan. Typically, ASPCA will cover 70%, 80%, and 90% of eligible expenses.
Benefit Limits
ASPCA offers annual per-incident reimbursement caps. The annual limit will depend on which of the three plans you own. The accident-only plan will only cover up to $2,500 per incident and the most comprehensive plan will pay up to $5,000 per incident per year.
There are three expenses that ASPCA Pet Health Insurance will not cover:
Miscellaneous expenses such as breeding or pregnancy, vaccination tags, and unconventional treatments and medications
Deductibles
You have three different deductible options:
All deductible levels are annual and multi-incident. If your pet has two different medical conditions in the same year, you will only pay one $500 deductible a year. Not a $500 deductible for each condition.
Reimbursement
ASPCA will reimburse anywhere from 70%, 80%, or 90% of your eligible expenses. These are typically standard reimbursement rates for most pet insurance providers.
Claims and Service
Claims can be submitted online, by mail, or fax. Most claims are processed within 16 days. You can also be reimbursed by direct deposit in addition to receiving a paper check.
Monthly Premiums
Monthly premiums are based on the following factors:
Your entry-level catastrophic insurance that only covers accidents will be your cheapest choice. But, it is accident-only and has the lowest coverage limits.
You can also get a 10% discount by insuring multiple pets.
Summary
ASPCA Pet Health Insurance offers three different levels of coverage. Choosing the best plan depends on your anticipated claims. Reviewing their eligible and ineligible expenses can be a great place to begin your comparison shopping.
---
7. Nationwide
Nationwide Insurance started the pet insurance movement when it issued the very first policy on the world's most famous canine – Lassie. That was in 1981. Since then Nationwide Pet Insurance (formerly VPI) has become the country's largest pet insurer, and is the only insurer in the U.S. that offers coverage for exotic pets, such as birds, iguanas, rodents, tortoises and pot belly pigs. Policies are underwritten by Nationwide Casualty Co. and the company is A+ rated by A.M. Best.
Coverage
When you buy Nationwide's Whole Pet with Wellness Plan you are getting one of the most comprehensive policies available. Although it does cost more than most other standard pet insurance plans, it covers nearly everything, from accident and illness conditions, to physical exams, to vaccinations, to flea and heartworm prevention. You can just purchase its Major Medical plan without the wellness or purchase the wellness plan separately.* If you want hip dysplasia coverage you will have to purchase the Whole Pet with Wellness plan.
The Whole Pet with Wellness coverage is also available for exotic pets, covering accidents, illnesses, hospitalization, exams, prescriptions, and more.
*Wellness plans are not available in all states.
Benefit Limits
If you want unlimited annual benefits, you will have to purchase the Whole Pet plan. Its lower tier plans don't offer unlimited benefits, but rather, they limit the dollar amount that can be spent on conditions and services based on a benefit schedule.
Deductibles
Nationwide offers just one annual deductible of $250. That makes it simple, but it can also make it more expensive. Without any additional options, you have no opportunity to lower your premium by choosing a higher deductible.
Reimbursement
With its top tier plan, you get 90% reimbursement of the actual vet bill. Again, you will pay a higher premium because there is no option for choosing a lower reimbursement. Its lower tier plans reimburse based on a benefits schedule, which includes individual payout caps for each condition or service – not good if your pet's breed is susceptible to certain conditions that have low coverage limits.
Claims and Service
Nationwide offers a standard procedure for filing a claim – pay the vet bill, download a claim form and submit it via email, mail, or fax with invoices and receipts. Nationwide states that claims are paid within 14 days.
Premiums
If you get the Whole Pet with Wellness plan you get one of the best pet insurance plans on the market, but you will pay for the privilege. Whole Pet plans currently start around $60 for dog insurance and $32 for cat insurance. The Major Medical plan currently starts around $34 for dog insurance and $19 for cat insurance.
---
8. Figo
Figo Pet Insurance might appeal to the more tech-savvy pet owners. It was founded in 2012 as part of Google's Tech Hub Network with a focus on innovation and technology in bringing pet insurance to more pet owners. Its policies are underwritten by the Markel American Insurance Company and it has an A+ rating from the BBB.
Coverage
All three of Figo's plans provide broad coverage at a reasonable price. The lowest tier plan has standard coverage – accidents and illnesses – but it also includes coverage for exams fees, alternative treatments, behavioral problems, prescriptions, and hip dysplasia. Its upper tier plans add coverage for tracking down a lost pet (including a reward offering) as well as trip cancellation coverage. There are no exclusions for pre-existing condition and hereditary or congenital conditions if they have been cured for at least 12 months.
Benefit Limits
Figo offers unlimited benefits as one of three options along with $10,000 and $14,000 coverage.
Deductibles
Figo offers a range of annual deductibles between $50 and $500. If your pet requires life-saving care, Figo will waive the deductible.
Reimbursement
If you can afford the higher premium, Figo offers a 100% reimbursement. If you want to save on premium costs, you can choose between 70%, 80%, and 90% reimbursement. Figo reimburses based on the actual vet bill.
Claims and Service
Figo prides itself on its completely paperless claims process, which customers appreciate because it speeds up reimbursement. Figo's Pet Cloud provides every customer with an online portal and mobile app through which customers can file claims, search for a lost pet, upload medical records, and communicate with customer service. Claims are processed in as few as three days and funds received shortly thereafter when using direct deposit.
Premiums
Figo's standard plan is a little more expensive than its competitors, but then its coverage is much more expansive. Dog insurance plans currently start around $50 and cat insurance plans start around $28.
---
9. PetFirst
PetFirst has been offering pet insurance for cats and dogs since 2004. What sets PetFirst apart from the others is the absence of waiting periods for hip dysplasia coverage, and accident coverage starts just 24 hours after enrollment. PetFirst should be favored by pet owners with older pets because they have no upper age limits. PetFirst policies are underwritten by American Alternative Insurance Corp. and it is A+ rated by the BBB.
Coverage
The coverage offered by PetFirst is fairly standard; however, it is one of the only insurers that does not have a waiting period for hip dysplasia, orthopedic conditions, or several other conditions that many insurers won't even cover. A wellness plan is available at an additional charge.
Benefit Limits
PetFirst does not offer unlimited annual benefits. You can choose between a $5,000, $10,000 and $20,000 benefit. The $20,000 benefit limit option can be as, or even more, expansive as unlimited plans offered by other insurers.
Deductibles
For pet owners who would prefer to pay a higher premium rather than high out-of-pocket expenses, PetFirst offers the lowest deductible available. You can choose between a $50, $100, $250 and $500 deductible.
Reimbursement
PetFirst offers three reimbursement options – 70%, 80%, and 90%.
Claims and Service
PetFirst offers a standard claims process – paying your bill then submitting a claims form along with invoices and receipts by mail or fax. PetFirst differentiates itself by offering a discount every year you don't file a claim, and they won't raise your premium based on the number of claims you file.
Premiums
Plans currently start at $17 per month for dog insurance and $9 per month for cat insurance. The upper tier plans tend to be pricier than similar plans offered by other insurers. You can earn a $20 discount for purchasing your policy online.
---
How is Pet Insurance for Cats and Dogs Different?
Pet insurers do not distinguish between coverage for cats and dogs. All of the coverages, exclusions, benefit limits, deductibles, and reimbursements listed apply equally to both. Where they do differ, however, is with premiums. Dog insurance is more expensive because they are more susceptible to accidents and illnesses.
On average, premiums for dog insurance are around 50% to 60% more expensive. Some insurers may charge less for indoor cats as they are less susceptible to injuries and exposure to illnesses. The average premium for standard coverage for cats is currently around $17, while the average starting premium for dogs is currently around $32. Premiums can vary widely depending on the breed, the age, and where you live.
Can You Get Pet Insurance for Exotic Pets?
Yes, you can, but it is hard to find. Of the best pet insurance companies, the only one we know of that offers pet insurance for exotic pets is Nationwide. Its coverage for exotic pets is very similar to its coverage for dogs and cats, with typical exclusions, benefit levels, and deductibles.
The important thing to know about caring for and insuring an exotic pet is that their medical issues tend to be related to their diet and environment, which means there is usually a recurring theme with their illnesses and conditions. That makes their vet care needs more predictable than dogs and cats. In other words, with exotic pets, you can expect them to come down with certain illnesses or diseases, so you need to make sure the coverage is specific to your pet's potential needs.
Nationwide's Exotic Pet Coverage
Nationwide's exotic pet insurance covers a wide variety of pets, including:
Coverage
As with their cat and dog insurance, Nationwide's exotic pet insurance covers accident and illness conditions, and includes coverage for exams, lab tests, surgeries, hospitalizations, and prescription drugs. It also covers alternative therapy. More notable is its list of exclusions, which include:
Endocrine disorders or tumors
Internal or external parasites
Congenital or hereditary conditions
Orthodontics, endodontics, or removal of deciduous teeth
For an extra charge, you can get routine care coverage that includes routine exams, blood test, and nail and wing trim. The coverage reimburses up to $181 of routine care each year.
Benefit Limits
The annual benefit level is $2,000 per accident or illness up to $7,000 of benefit payments per year.
Deductibles
Nationwide offers a flat $50 deductible per incident.
Reimbursement
Nationwide will reimburse up to 90% of a claim based on a benefit schedule.
Nationwide's exotic pet coverage is not available online. To obtain quotes and purchase the insurance you need to call their customer service.
---
How Pet Insurance Works
Although most pet owners don't consider their pets as property, pet insurance policies are structured more along the lines of property insurance than they are health insurance. You pay a premium and before the coverage kicks in, you pay a deductible, the higher your deductible, the lower your premium payment. With many policies you also have a co-pay after coverage kicks in. Pet Insurance is not too unique in this sense, but there are plenty of pet-unique stipulations to delve into later.
Generally, the best pet insurance policies are issued with one of two types of coverage: Non-lifetime or lifetime coverage. Non-lifetime coverage insures pets during a policy year or a specified period of time. At the end of the policy period, the pet insurance policy needs to be renewed. If a covered condition is claimed during a policy period, it cannot be claimed in a subsequent policy year. If the policy is not renewed for an ongoing condition, then the insurance coverage ends.
With lifetime coverage policies, pet insurance covers ongoing conditions throughout the pet's lifetime. Conditions claimed in any year are not excluded for coverage in subsequent years. However, most lifetime policies have coverage limits. Some will limit the coverage per condition while others limit the coverage per condition in a year. Others limit the coverage per year. Although lifetime coverage may be a better policy, it would be important to read the fine print on coverage limits.
What Does Pet Insurance Cover?
The first thing to know about pet insurance policies is there are several different types of plans. Some plans only cover accidents and illnesses with no coverage for wellness visits. Other pet insurance plans just cover wellness visits, but the best pet insurance plans are comprehensive.
What Can You Use Pet Insurance for?
Injuries and Illness: The broadest coverage available includes both injuries and illness. Injuries include broken bones, bite wounds, and swallowed objects. Illnesses covered include infections, diabetes, teeth and gum issues, and urinary issues. Many policies also cover cancer, but they may charge extra for that option.
Injury Only: You can save on premiums if you take out an injury-only policy. It provides full coverage on injuries sustained by accidents.
Chronic Conditions: If your pet has chronic or ongoing conditions, it will have to meet certain criteria to be eligible. Each insurer's criteria may be different, so you will need to check with insurers to see how your pet could qualify for benefits.
Congenital Conditions: If your pet was born with a condition or is of a breed that is genetically predisposed for conditions like eye cataracts or diabetes, it may be excluded from coverage. However, some insurers do allow certain congenital conditions as an option for an additional premium.
Wellness Care: Wellness care policies are not thought to be very cost effective; however, when wellness care is added to a comprehensive policy, it could be beneficial. At the very least, your wellness care can help you meet your annual deductible which means other visits for injuries, sickness, and shots would be fully reimbursed.
Alternative Therapies: For pets that don't respond to traditional treatments, alternative therapies such as acupuncture and hydrotherapy are used by some veterinarians. Most standard policies don't cover alternative therapy, so if you think you might ever need it, then it can be added to a policy for an additional premium.
Imaging: With many policies, imaging services such as x-rays and MRIs are covered under the injury portion of the policy. However, it would be important to confirm that with the insurer since imaging can be very expensive.
Lab Tests: For many conditions, lab tests are necessary to determine proper treatment. Check with the insurer to confirm whether lab tests are covered as part of the illness coverage.
Medications: The cost of pet medications can add up, so it would be important to see how they are covered in the policy. Some of the best pet insurance policies include medication coverage while others offer it as an option. You should also check to see if the policy covers generic brands in addition to name-brand meds.
Surgery: Pet surgery can be very expensive and is covered differently from policy to policy. With some policies it is add-on coverage, and with others, it is covered only up to certain limits.
What You Cannot Use Pet Insurance for
Pre-Existing Conditions: Insurers often limit coverage for pre-existing conditions. This is done primarily to prevent pet owners from buying insurance on pets with known ailments. It is also an incentive for pet owners to buy insurance while their pets are still young and healthy. With most pet insurance policies, there is a waiting period of up to 14 days after the policy is purchased during which no claims can be submitted for sickness. Some medical conditions may require up to a one-year waiting period. The waiting period on injuries is 24 to 48 hours.
Before accepting coverage, ask the insurer what it constitutes as a pre-existing condition. If an insurer sees something on your pet's medical record that is considered a pre-existing condition, then you could be denied a claim. For example, if your pet showed any symptoms of abdominal pain, regardless of how harmless it was, then any future incidences of abdominal pain could be excluded. Some insurers require that a medical exam be performed on your pet if it hasn't visited a vet in more than a year. With other insurers, a pet may be eligible for coverage if the condition has been treated and there have been no symptoms for six months.
Inhumane Treatments: Most insurers won't offer coverage for procedures thought to be cruel or inhumane such as ear cropping, claw removal or tail docking.
Fees Exceeding Usual and Customary Costs: If the fees paid for veterinary services are higher than normal compared to the area, then your insurer may deny the claim. Insurers apply industry information to determine what is usual and customary for the cost of services in a particular area. Before choosing a vet, ask for a list of fees and provide it to your insurer to be sure they meet its criteria.
How Much Does Pet Insurance Cost?
This is where pet insurance policies get a little tricky. Just like health insurance, pet insurance premiums can vary widely depending on the many variables that go into a policy. Generally, the more comprehensive the pet insurance coverage is, the higher the premium. Other variables, such as coverage limits, deductibles and where you live also affect the premium.
The average monthly premium paid for pet insurance in the United States is about $22, but some pet insurance policies can run as high as $100 a month depending on the breed and age of a pet. A policy for a three-year old mixed-breed dog might cost $27 a month while the same policy for a pure bred, black Labrador might cost $49 a month.
Like health insurance, pet owners need to understand the different coverage costs and plan limits to determine which plan produces the best pet insurance benefits at the lowest cost. For example, a pet owner could choose a plan costing $20 a month with an annual cap of $3,000. However, for just five dollars more, another plan might have a cap of $5,000. In a worst case scenario, if your pet needs expensive surgery, the extra $60 a year could save you $2,000 in expenses.
Determining the Premium Cost for Pet Insurance
Age: With some policies, premiums increase as your pet ages. So, where the premium for a one-year old mixed breed dog might cost $300 in the first year, it could increase to as much as $500 a year by the time the dog turns 10, when it is more likely to need care. Some insurers don't increase premiums, or they increase them at a slower rate.
Type of Pet: Premiums are higher for dogs than cats. Pure bred pets are charged higher premiums because of the higher risk of hereditary conditions.
Deductible: The higher the deductible, the lower the premium. Deductibles range from $100 to as high as $2,500. The standard deductible for most policies is $250.
Coverage Limit: Policies with higher coverage limits have higher premiums.
Reimbursement Percentage: The standard reimbursement percentage for pet insurance policies is 80%. Policies that reimburse at a higher rate tend to charge higher premiums.
Zip Code: Location affects the premium. If you live in a metropolitan area, veterinary rates tend to be higher, so premiums for pet insurance are higher.
Is Pet Insurance Worth it?
There is no simple answer to that, and it would be different for every pet owner. It is possible to pay thousands of dollars for one of the best pet insurance policies throughout a pet's life and never need the coverage. Of course, the same can be said about home or auto insurance. The basic premise of pet insurance is the same as any type of coverage – to transfer a financial risk that you couldn't afford to cover yourself or could be covered more efficiently.
Don't Expect a Big Return on Investment
According to a study done by Consumer Reports, pet insurance is probably not worth the cost if you use it simply for regular wellness visits. If your pet never suffers a serious illness or injury, then you would be better off paying for wellness care out-of-pocket. With that being said, the whole point of pet insurance is you never know if you are going to need it. In the same study, Consumer Reports found that, in many situations requiring major emergency treatment, where the cost exceeds $7,000, pet insurance is a good return on investment. When costs amount to $6,000 or less, your best outcome is breaking-even with pet insurance.
It's for Times Like These
Most people are willing and able to cover the cost of periodic wellness visits and shots. However, an emergency surgery to remove a foreign object from the stomach, a common predicament for dogs, could cost over $1,500. If your cat eats the leaves of a toxic plant, the emergency treatment (which includes several days in intensive care, medication, and IV fluids) could cost over $1,800. If your dog clumsily jumps off a couch and dislocates an ankle, you could pay over $3,000 for the surgery to repair it. Cancer treatments can top $5,000.
Why Do You Buy Insurance on Anything?
The question you have to ask yourself is, "Would I be willing and able to spend over $4,000 to save my pet in a life-threatening situation? If you answer, "yes," then pet insurance could be a good investment. It would provide the cushion you need for such a big expense. If you don't have the money but are willing to go into debt to save your pet's life, pet insurance might be a better alternative. Either way, you should not expect a positive payoff unless your pet becomes seriously ill or injured. However, you should expect and receive an emotional payoff that brings you peace-of-mind knowing you will be able to take care of your pet.
The Bottom Line
With any type of insurance, the years of paying premiums suddenly becomes well worth it when disaster strikes. If you never have to use your cat or dog insurance, you can consider yourself lucky. However, pets are living longer, and the chances of experiencing a serious illness or injury increase with age. If you view pet insurance as protection against a catastrophic financial loss, then your best option is to choose the highest deductible you think you can afford. Try to keep your monthly premium low and plan on covering all of the routine or wellness care out-of-pocket.
Pet Insurance Shopping Tips
Presently, there are 11 insurers in the United States offering some of the best pet insurance policies. Amongst the best known companies are:
ASPCA Pet Health Insurance
Most insurers offer a range of plans or tiers of coverage: Accident; Accident and Illness; Accident, Illness, and Wellness. From there, most of the plans vary in terms of the level of coverage, features, restrictions, and eligibility. To truly understand what you are paying for, it requires a thorough comparison of different plans and a careful study of the fine print. Website reviews can be very helpful for learning about the level of customer service, especially in terms of the insurer's reimbursement track record. You should be able to obtain all of this information along with free quotes and a copy of a sample policy on the insurers' websites.
Set Your Parameters Before You Shop
Before you begin shopping for a plan, you should have set in your mind some of the basic parameters you want. This will help you more quickly narrow down your choices so you can do more of an apples-to-apples comparison. Some of the parameters to consider are:
Accident versus Accident and Illness versus Accident, Illness, and Wellness coverage (most people choose Accident and Illness)
Lifetime versus non-lifetime or annual coverage (go with lifetime)
Unlimited versus capped coverage (unlimited is best but higher premium)
Annual deductible versus per incident deductible (go with annual)
Reimbursement percentage versus flat fee from schedule (always choose percentage)
Know What to Ask
When comparing the different insurers, have a list of questions prepared as you go through the website. Finding the best pet insurance varies on a case by case basis, so finding the one that can answer all your questions is important. Any questions that can't be answered specifically with the information on the site should be directed to a customer service representative. Among the key questions you should have answered are:
Does the insurer require a medical exam before providing coverage?
Is there a waiting period before coverage starts?
What is the percentage of costs paid?
What are the caps on payments and how are they applied? (per incident, per year, or lifetime)
Does the policy cover pre-existing conditions?
Is there coverage for chronic or recurring medical conditions?
Are medications covered under the policy?
Are annual checkups required?
Are my pets covered while traveling with me?
Do premiums increase? What is the rate of increase?
What discounts are available? (i.e., online purchase, multi-pet)
How to Save Money on Pet Insurance
Here are some ways to save money when buying pet insurance:
Take on More Risk: Most of the better plans allow you to customize your out-of-pocket expense risk by choosing between high and low co-pays and deductibles. The more risk you are willing to assume, the lower your premium. Co-pays can range from 10% to 30% and deductibles typically range from $100 to $500. To keep your premium to a minimum, choose the highest co-pay and deductible you can afford and plan on paying out-of-pocket for wellness care. The average pet owner spends about $200 a year on veterinary care which won't meet a standard deductible anyway.
Work for the Right Employer: Pet insurance is one of the fastest growing employee benefits being offered by major companies. Delta Airlines, T-Mobile, UPS, Microsoft, Chipotle and more than 150 other companies offer pet insurance as an employee benefit option.
Get a Pet Healthcare Credit Card: You can now get a credit card specifically designed for pet care services. Healthcare credit cards such as CareCredit and Citi Health Card both offer extended interest free terms that can help keep your payment costs low. Most veterinarians accept one or the other. You need to do your best to pay off the balance before the free interest period expires because the revolving interest rates are higher than your typical credit card.
Start a Pet Emergency Fund: You could do this as an alternative to pet insurance or in combination with a high deductible insurance plan. Set aside $25 to $50 a month in a separate savings account to cover your deductible and/or pay for unexpected expenses.
Check for Discounts: Some insurers offer discounts to members of affinity groups or associations, such as AAA and AARP membership. Active-duty or retired military personnel receive discounts at some insurers. From time-to-time some pet insurers may offer signup bonuses.
Buy When Your Pet is Young: As with health insurance, the cost of coverage increases with age. Some plans won't insure pets past a certain age. And, you certainly don't want to wait until your pet develops some sort of condition, which might preclude you from obtaining pet insurance.
Know What You Need: No one wants to buy more insurance than they absolutely need, but it is important your coverage is right for you. Do your due diligence. When you know what you need, you are better positioned to properly compare plans and determine which is most cost-effective for your situation. If you already work with a vet you trust, ask for their recommendation on the type of plan you should have.
A Word About Enrollment
Another important component of pet insurance, and perhaps the most confusing, is the insurer's enrollment policies, which can vary widely from insurer to insurer. The enrollment policy dictates when a pet can be eligible for coverage as well as the minimum and maximum age when pets are accepted for coverage. Some insurers have a maximum age limit for coverage while others do not. Some insurers have waiting periods for certain conditions or require a vet exam before coverage commences. The enrollment policy can be the most important component to understand because, if you don't meet its requirements, you may not be eligible for coverage at a time when you need it. Be sure to carefully study the enrollment policies so you don't get tripped up.
A Look Into Pet Insurance: Study & Report
There are over 300 million pets owned in the United States today, with around 65 percent of households having at least one. Whether families have a dog, cat, fish, bird, or one of the other countless options, they often sacrifice a lot of time and money in exchange for the company and entertainment that their pets provide. In fact, in 2016 alone pet owners spent over $60 billion on their pets.
With pets being an important part of so many families, there has been extensive research and advancements made in the pet healthcare industry in recent history. Even with these advancements, however, families are often stuck with a hefty bill when their pets get seriously sick or injured or, even worse, have to forgo treatment for their pets altogether.
But what kind of pet insurance do people use? How much does a plan typically cost? Is it even worth it?
These are the questions​ we asked ourselves here at LendEDU when we first learned that pet insurance was actually a thing. Unfortunately, we couldn't find many answers.
To find out more about the pet insurance industry, we surveyed 500 dog and cat owners to see how many had pet insurance and what they thought about it. ​We asked a total of 19 questions all related to pet costs, pet health, and other issues relating to pet insurance.
​Below you will find the results of the survey, our key findings and analysis, and our methodology.
Results​
​1. What kind of pet do you have?
a. Dog(s) - 51.20%​
b. Cat(s) - 19.20%​
c. Cat(s) & Dog(s) - 20.80%
d. Dog(s) & another animal - 6.80%
e. Cat(s) & another animal - 2.00%​
2. Have you heard of pet insurance?
a. Yes - 76.40%
b. No - 23.60%
3. How much does your vet charge you annually, on average, for your cat (including what is covered by pet insurance, if applicable)? Note: This question was only asked to cat owners.
a. $0 to $100 - 33.60%
b. $101 to $200 - 25.30%
c. $201 to $300 - 22.53%
d. $301 to $400 - 7.51%
e. $401 to $500 - 2.77%
f. $501 to $600 - 2.37%
g. ​$601 to $700 - 1.58%
h. ​$701 to $800 - 1.98%
i. $801 to $900 - 0.79%​
j. ​$901 to $1,000 - 0.40%
k. >$1,000 - 1.19%
4. How much does your vet charge you annually, on average, for your dog (including what is covered by pet insurance, if applicable)? Note: This question was only asked to dog owners.
a. $0 to $100 - 27.49%
b. $101 to $200 - 26.03%
c. $201 to $300 - 18.49%
d. $301 to $400 - 9.73%
e. $401 to $500 - 8.27%
f. $501 to $600 - 3.89%
g. ​$601 to $700 - 1.95%
h. ​$701 to $800 - 0.97%
i. $801 to $900 - 0.00%​
j. ​$901 to $1,000 - 0.97%
k. >$1,000 - 2.19%
5. Do you have pet insurance?
a. Yes - for my dog(s) - 15.00%
b. Yes - for my cat(s) - 3.60%
c. Yes - for both my cat(s) and dog(s) - 4.80%
d. No - 76.60%
Questions 6 - 10 were only asked to those without pet insurance.
6. Why don't you have pet insurance?
a. It is too expensive - 52.48%
b. I haven't heard of it - 25.59%
c. I don't like having to be reimbursed after paying (instead of having the insurance company pay directly) - 10.70%
d. Other - 11.23%
7. Has your pet ever had a serious health issue?
a. Yes - 26.63%
b. No - 73.37%
8. Do you think you will use pet insurance in the future?
a. Yes - 33.42%
b. No - 18.28%
c. Unsure - 48.30%
9. Has your vet ever mentioned or recommended pet insurance?
a. Yes - 18.28%
b. No - 81.72%
10. Would you be more likely to use pet insurance if your bill could be directly paid from the insurance company instead of you having to be reimbursed?
a. Yes - 69.92%
b. No - 13.84%
c. Unsure - 23.24%
Questions 11 - 18 were only asked to those with pet insurance.
11. How much does your pet insurance cost annually, on average, for your dog? Note: This question was only asked to dog owners.
a. $0 to $100 - 22.22%
b. $101 to $200 - 30.30%
c. $201 to $300 - 13.13%
d. $301 to $400 - 14.14%
e. $401 to $500 - 11.11%
f. $501 to $600 - 4.04%
g. ​$601 to $700 - 2.02%
h. ​$701 to $800 - 1.01%
i. $801 to $900 - 0.00%
j. ​$901 to $1,000 - 2.02%
k. >$1,000 - 0.00%
12. How much does your pet insurance cost annually, on average, for your cat? Note: This question was only asked to cat owners.
a. $0 to $100 - 26.19%
b. $101 to $200 - 23.81%
c. $201 to $300 - 19.05%
d. $301 to $400 - 7.14%
e. $401 to $500 - 7.14%
f. $501 to $600 - 2.38%
g. ​$601 to $700 - 2.38%
h. ​$701 to $800 - 2.38%
i. $801 to $900 - 7.14%
j. ​$901 to $1,000 - 0.00%
k. >$1,000 - 2.38%
13. Do you think pet insurance is worth it?
a. Yes - 82.91%
b. No - 3.42%
c. Unsure - 13.68%
14. How did you hear about pet insurance?
a. My vet - 67.52%
b. Online - 18.80%
c. In a magazine - 4.27%
d. My employer offers it as a benefit - 2.56%
e. Other - 6.84%
15. What type of pet insurance do you have?
a. Accidents only - 9.40%
b. Accidents & Illness - 23.93%
c. Accidents, Illness, & Wellness Care - 64.10%
d. Other - 2.56%
16. Have you taken advantage of your pet insurance?
a. Yes, for a serious issue - 32.48%
b. Yes, for a minor issue - 47.86%
c. No - 19.66%
17. Do you think you save money by using pet insurance?
a. Yes - 73.50%
b. No - 7.69%
c. Unsure - 18.80%
18. How does your pet insurance company pay your bills?
a. They pay the vet directly - 63.25%
b. I pay the vet directly and the company reimburses me - 36.75%
The last question was asked to all respondents.
19. Where do you mainly get information about your pet?
a. From speaking with my vet directly - 63.80%
b. Informational brochures - 7.60%
c. Internet - 26.00%
d. Other - 2.60%
Key Findings & Analysis
People Without Pet Insurance Think it is Too Expensive
About half, or 52.48 percent, of respondents who did not have pet insurance thought it was too expensive or not worth it. About half as many, or 25.59 percent, of respondents did not have pet insurance simply because they had not heard of it. These respondents may have just assumed that pet insurance was too expensive - they may have not actually done their research. These people may actually be able to save through using pet insurance. This is supported by the fact that...
People With Pet Insurance Think it is Worth it
​Of all respondents with pet insurance, an astounding 76.00 percent thought they saved money by using it and 82.91% thought it was worth it in general. Not only does insurance seem to save pet owners money, it gives them the peace-of-mind that if any major injury or illness occurred, their pets would be covered - something that those without pet insurance may not have previously considered.
Most People Don't Use Pet Insurance but Have Not Ruled it Out for the Future
As shown in the results, 76.40 percent of respondents had heard of pet insurance, but only 23.40 percent use it. Of those who do not use pet insurance, 33.42 percent think they will use it in the future and 48.30 percent are unsure if they will eventually use it.
This means there is still a great opportunity for pet insurance companies to grow through acquiring more of these customers who are willing to try it or are on the fence.
The Plan That Those Without Pet Insurance Want Already Exists
Of those without pet insurance, 62.92 percent said they would be more willing to purchase it if their bills would be directly paid from the insurance company, as opposed to having to be reimbursed - a common complaint of pet insurance policies. Apparently, however, it is very common for the insurance company to pay the vet directly. When those with pet insurance were asked how their vet bills are paid, 63.25 percent said the insurance company pays the bills directly.
This means that it is quite common, if not the norm, for insurance companies to pay the vet directly. Those without pet insurance may have assumed that they would need to be reimbursed for each vet bill they paid - perhaps stopping them from purchasing a policy.
People With More Comprehensive Plans are More Satisfied
There are 3 main types of pet insurance policies: Accidents Only, Accidents & Illness, and Full Coverage (Accidents, Illness, and Wellness Care).
Of those with Full Coverage, 85.33 percent thought their pet insurance was worth it. Similarly, of those with Accidents & ​Illness coverage, 82.14 percent thought it was worth it. Only 63.64 percent of respondents with Accidents Only coverage, however, thought it was worth it.
Question 16 gives some insight into why this may be. 86.66 percent of those with a Full Coverage plan and 75 percent of those with an Accidents & Illness plan had used their policies in some form. Those with Accident Only coverage, however, had only taken advantage of their plans 45.45 percent of the time.
More of those with Accident Only coverage may feel like their policies are not worth it because they have not been able to take advantage of them yet. Because these plans only cover accidents, it is much more rare for a claim to be made. If an accident were to come up, though, these people would likely be thankful they purchased policies.
People are More Likely to Use Pet Insurance for Dogs
Of the respondents with only cats as pets, 16.85 percent had pet insurance. Out of those with only dogs, on the other hand, 26.72 percent had pet insurance. Of those with both cats and dogs, 6.10 percent had only pet insurance for their dogs, 1.83 percent only had pet insurance for their cats, and 14.02 percent had pet insurance for both their cats and dogs. 78.05 percent of respondents with both cats and dogs did not have pet insurance for either.
This is most likely because dogs go to the vet more often and typically cost more than cats, on average. Dogs are more likely to experience injuries or illnesses that require costly treatments and vet visits as compared to cats who tend to get seriously ill or injured less often.
Vets Have a Large Influence on Pet Owners' Decisions - About Insurance & in General
In the last question of our survey, we found that 63.80 percent of pet owners get information about their pets directly from their veterinarians. Despite all of the information that is easily accessible on the internet, which 26 percent of respondents relied on, people still mainly rely on their vets.
This is further supported by an earlier question in which 67.52 percent of the respondents with pet insurance learned about it from their veterinarians. Interestingly, of those without pet insurance, only 18.28 percent of respondents' vets had mentioned or recommended pet insurance to them. This seems to indicate that vets have a large influence on owners' decisions about whether or not to purchase pet insurance - as well as decisions about their pets in general.
Methodology
​Using Pollfish, an online survey provider, we surveyed 500 dog and cat owners who lived throughout the United States. Respondents were asked a screening question to ensure that they actually did have a cat and/or dog. Different questions were asked based on what type of animal respondents had and whether or not they had pet insurance policies with Pollfish's skip logic feature.
Source: American Pet Products Association (APPA)