Pet Insurance That Covers Vet Visits
Pet insurance doesn't cover all vet visits. However, if you add a wellness plan to your policy, you can receive coverage for both routine and emergency visits.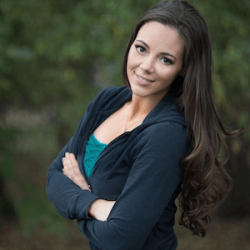 Buying pet insurance can be a great way to reduce the overall cost of caring for your pet over the course of their lifetime. However, it's important to know that vet visits aren't always covered by your pet insurance plan. Depending on the nature of the visit, you made need to add an optional wellness plan to your policy for coverage.
Let's take a look at what sort of expenses are covered by traditional pet insurance, what pet wellness plans cover, and how you can get coverage for vet visits.
In this guide:
Does pet insurance cover vet visits?
If your pet is injured or gets sick, they will likely require a visit to the vet. This injury- or illness-related exam would be covered by your pet insurance plan, assuming that the diagnosis is not excluded by your policy or considered a pre-existing condition for your pet.
For example, most pet insurance plans would cover an initial exam and any necessary follow-ups if your pet was bitten by another animal and required stitches. Depending on the specific plan you have, your pet insurance company may reimburse you with a flat rate for the vet visit or might reimburse you a percentage of the exam's cost once your deductible has been met, up to your policy's annual limit (if applicable).
However, if you bring your dog or cat to the vet's office for an annual exam and routine vaccinations, your typical pet insurance plan isn't likely to foot the bill. That's because these types of annual vet visits are considered preventative, and aren't covered as part of a standard pet insurance plan.
With that said, many of today's pet insurance carriers now offer wellness plans as an add-on to an existing pet insurance policy. These plans offer coverage for routine care. Combined with a standard insurance plan, this means you have pet insurance that covers vet visits regardless of why your pet is there.
What is pet wellness coverage?
Pet wellness plans are a type of pet insurance that offers coverage for routine care expenses. Unlike accident and illness pet insurance plans, your pet doesn't need to be sick or injured for their care costs to be covered. Instead, wellness coverage kicks in to help pay for everyday and preventative care.
The typical pet wellness plan generally covers some combination of the following:
Annual vet visits and wellness exams
Recommended vaccinations
Flea, tick, and heartworm preventatives
Dental care, including exams and cleanings
Spay/neuter surgery
Microchipping
Grooming/nail trims
Medicated shampoos
Nutritional supplements
Prescription diet food
Behavioral training
Alternative care such as chiropractic, acupuncture, and reiki
This is quite different from a standard pet insurance plan, which is intended to step in when your pet incurs vet bills from an unexpected illness or serious injury. For this reason, many pet owners might want to consider having both types of coverage, so their routine and unexpected pet care costs are both covered.
The cost of a pet wellness plan can vary from one carrier to the next, and may differ in price based on whether you purchase standalone coverage or bundle your wellness plan with a pet insurance policy. Other factors that may influence the cost include your pet's age, breed, gender, and location. With that said, you may be able to find pet wellness coverage for less than $10 per month.
While many pet insurance policies have a waiting period—meaning they will not cover any new illnesses or injuries until a certain number of days have passed—pet wellness plans don't always have them. This means that you can often begin using your pet wellness coverage as soon as the policy goes into effect.
Pet insurance companies that cover vet visits
Note: ManyPets does not currently cover visits for routine care as its wellness plan is unavailable at this time.
Here's a look at some popular pet insurance companies and how they compare when it comes to paying for your furry friend's vet visits:
Let's dive a bit deeper into each of these pet insurance providers, and see how their coverage works when it comes to different types of vet visits your pet may need.
ManyPets
Note: ManyPets does not currently cover visits for routine care as its wellness plan is unavailable at this time.
Through ManyPets, you can purchase standard pet insurance coverage for your dog or cat, which offers reimbursement for a variety of care expenses that you may incur if your pet is sick or injured. Reimbursed expenses include vet visits and exams for accident- and illness-related issues, and a reimbursement rate of up to 100% of your actual care expenses (depending on the policy you choose).
ManyPets also offers optional pet wellness coverage, which can be added to an existing accident and illness plan. This wellness coverage reimburses you for annual routine checkups, as well as vet visits for dental cleanings or even holistic care. Simply file a claim after the care is received and ManyPets will reimburse you for the costs incurred, up to your plan's annual limit.
It's important to note that ManyPets is one of the few carriers that does have a waiting period for wellness coverage. In order to receive full reimbursement for your pet's routine care expenses, you'll need to wait at least 24 hours after enrolling your pet to be eligible for reimbursement.
---
Spot
Basic pet insurance plans through Spot come in two flavors: accident only or accident and illness. Depending on which plan you choose, costs for vet visits can be reimbursed whether your pet gets sick or is injured in an accident.
This reimbursement coverage kicks in only after the 14-day waiting period ends and you have met the deductible for your policy. Spot reimburses policyholders for up to 90% of eligible pet care costs.
Spot also offers a preventative wellness care plan, which starts at just $9 per month. This add-on coverage offers full reimbursement up to an annual limit for vet visits related to your pet's routine care, including yearly checkups and dental exams.
There is no waiting period for Spot wellness coverage, and you also won't need to meet a minimum deductible or pay a copay.
---
ASPCA
Through ASPCA, pet parents can purchase insurance coverage for both unexpected and routine care costs, including vet visits. Complete Coverage pet insurance plans are available to dogs and cats, and offer full coverage for accidents and illnesses.
ASPCA also offers an accident-only plan, which doesn't cover any sort of illness or disease that your pet may experience, but will still reimburse you if they are injured. ASPCA pet insurance plans come with an annual deductible of either $100, $250, or $500, and reimbursement rates of up to 90%.
Once the deductible is met for the year, this plan will step in to cover your pet's eligible vet visits (and other care costs), up to the annual limit you choose for the policy. There is a 14-day waiting period for both illnesses and accidents.
You can also add wellness coverage to your ASPCA pet insurance plan. This optional plan starts at just $9.95 per month and offers a set annual benefit amount for different services, including routine vet visits. There is no waiting period requirement, and you won't need to pay copays or meet a deductible in order to be reimbursed.
---
FetchPet
Vet visits are covered by FetchPet insurance policies as long as they are related to a covered injury or illness. These plans cost around $35 per month on average, and offer reimbursement on up to 90% of your pet's eligible expenses once your annual deductible is met.
There is a waiting period of up to 15 days (depending on your state) before FetchPet will cover vet visits or other expenses related to your pet's care. For knee- and hip-related issues, the waiting period can be as long as six months.
FetchPet does not offer wellness plans, either as a standalone product or as an add-on to an existing pet insurance policy. This means that routine vet visits and preventative care expenses are not covered with a FetchPet policy.
---
Embrace
Pet insurance plans through Embrace offer coverage for your pet's care costs related to any covered illness, injury, or condition. This single-policy comprehensive coverage reimburses you for related vet exam fees once your deductible has been met for the policy term, with a reimbursement rate of up to 90%.
Waiting periods are 14 days for illnesses and two days for injuries, with an additional six-month waiting period for orthopedic conditions in dogs. The cost for this coverage depends on your pet's personal factors, but can start around $20 per month.
Embrace also offers an add-on wellness plan, which covers routine vet visits as well as a variety of preventative care costs. There are no deductibles or cost sharing, just an annual reimbursement limit of $250, $450, or $650 for eligible expenses. There is no waiting period for the Embrace pet wellness plan, and it can be used the very same day you buy coverage.
---
Bottom line
There are many different reasons why your pet may need to visit a vet's office. You'll schedule vet visits when your dog or cat is well and simply needs an annual exam or vaccinations, and you'll probably schedule an exam if they are injured or feeling ill.
If you want your pet insurance coverage to reimburse you for all vet visits—even when your pet is feeling great—you'll need to buy both a pet insurance plan and wellness coverage. Thankfully, many of the top pet insurance providers offer both types of coverage, so your pet can be protected no matter what.
Be sure to read the fine print and even call the pet insurance company if you have questions when buying a policy. That way you can build the coverage you need at the right cost, and save yourself money on vet visits for many years to come.
Author: Stephanie Colestock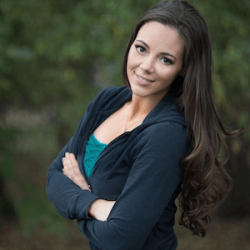 Stephanie is a DC-based freelance writer, specializing in a range of personal and household finance topics. She has an undergraduate degree from Baylor University and is currently a candidate for CFP certification. You can find her work on sites such as MSN, Yahoo! Finance, Fox Business, Investopedia, Credit Karma, and much more.