Unexpected things happen to companion animals all the time. This can come in the form of an accident or an unexpected illness. With these accidents and illnesses can come hefty veterinary bills. In fact, the average cost of unexpected veterinary care for dogs and cats is between $800 and $1,500, according to CNBC.
This is where pet insurance comes in. Like health insurance for humans, pet insurance is a way to protect you from facing unexpected medical bills that may be more than you can afford.
You'll have to pay a monthly premium for a policy, so it's important to make sure you do the math and understand what is being covered before committing to a plan.
On this page:
How much does pet insurance cost?
When it comes to taking out a pet insurance policy, pet owners will typically have the choice between an accident and illness or an accident-only policy. Accident-only policies generally come with cheaper premiums than accident and illness policies as they cover less. Learn more about the difference between these policies by clicking here.
Here are the average premium prices in the United States in 2019.
Accident and Illness
Accident-Only
Dog
Annual: $585.40

Monthly: $48.78
Annual: $194.09

Monthly: $16.17
Cat
Annual: $349.93

Monthly: $29.16
Annual: $126.08

Monthly: $10.51
The information above was collected by the North American Pet Health Insurance Association.
It's important to note that pet insurance policies are not one-size-fits-all. Several factors can influence the price you'll pay for your pet. This can include the age of your pet, type of animal, deductible, coverage limits, your pet's breed, and more.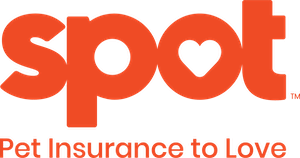 Partnered with Cesar Milan as Chairman
Visit any licensed vet, emergency clinic, or specialist
30-day money-back guarantee if no claims are submitted (not available in NY)
What are common pet injuries and illnesses?
To paint a picture of some common health issues facing pets and the costs associated with them, who better to reference than a pet insurance provider itself.
The conditions mentioned below are included in Healthy Paws' annual Cost of Pet Health Care Report and are based on claims submitted by policyholders in 2019.
| | | |
| --- | --- | --- |
| Condition | % of Total Claims | Largest Claim |
| Stomach issues | 26% | $29,086 |
| Skin conditions | 17% | $4,138 |
| Pain | 14% | $11,425 |
| Ear infections | 10% | $12,954 |
| Eye conditions | 7.7% | $7,637 |
| Growth | 5.8% | $13,692 |
| Cancer | 5% | $21,644 |
| Cruciate ligament | 4.8% | $12,972 |
| UTI | 4.8% | $9,115 |
| Heart conditions | 4.5% | $9,115 |
While the largest claim shown is not representative of the whole and will likely be much less for the average pet, it's important to get an idea of what that upper bound may be for veterinary care per condition.
We were not able to find a data source for the average cost of each of these conditions.
How pet insurance works
Now that you understand some important cost information, it's worth explaining how a policy works.
Pet insurance is used to cover the cost of veterinary care for your pet and provide peace of mind, knowing that in the event that your pet needs unexpected care, you'll be covered for pricey medical bills.
Before taking out a policy, you'll settle on a deductible, reimbursement rate, benefit limit, and monthly premium. The level of coverage your pet will receive is based on these four factors, among other things.
Here is an explanation of how these factors impact coverage:
Monthly premium: This is the amount you'll pay each month regardless of whether or not your pet required medical care
Deductible: This is the amount you are responsible for before your coverage kicks in. Depending on the insurer, this may be based on a per condition basis or an annual basis.
Reimbursement: This is based on your actual veterinary bill and is the amount your pet insurer will pay you back for pet care after your deductible has been met.
Benefit limit: This is the maximum amount a pet insurer will reimburse you. Depending on the insurer, this can be per incident, annual, or over a lifetime.
Types of pet insurance
Your policy costs will also vary depending on how comprehensive or restrictive your coverage is. The different kinds of policies you could get include:
Accident-only coverage: This type of policy covers you only if your pet is injured in an accident, such as getting hit by a car.
Accident and illness coverage: This more comprehensive coverage protects your pet in the event of an accident or illness, with various medical conditions included. Premiums are higher than for accident-only coverage because many illnesses require expensive and ongoing care.
Wellness coverage: Wellness plans are usually sold as riders, or add-ons, to accident and illness policies. A wellness plan pays for routine care for your pet, such as vaccinations and annual exams. The price will typically depend on the deductible and annual coverage limit you pick, but premiums are typically affordable for owners. Check out our guide to compare wellness plans to pet insurance plans.
For many pet owners, buying accident and illness coverage with a wellness rider is the best way to control pet care costs. Although you'll pay the highest premiums for all three types of coverage, you will be reimbursed for many more ongoing vet care expenses than if you had a less comprehensive policy.
Benefits of pet insurance
Pet insurance provides many benefits for pets and their owners. First and foremost, you'll have peace of mind knowing your animal can get medical care in case something goes wrong. You'll also be able to get your animal the very best quality of care without worrying about the price. No pet owner ever wants to weigh their financial stability against their animal's future, and one way to help ensure that won't happen to you is to buy pet insurance.
For some pet owners, it's also possible to save money not just on a pet policy but also on other types of insurance coverage as well. If you bundle your insurance policies under one insurer, you can usually score multi-policy discounts that help you save while getting the protection you and your loved ones deserve. There are also multi-pet discounts.
Another way to save is by taking out a policy through an employer if it's available. In recent years, there's been an uptick in employers offering pet insurance as an additional perk to employees. By taking out a policy with an employer, you may be able to have some premium costs covered.
Downsides of pet insurance
Unfortunately, there are also some downsides to buying pet insurance. One of the biggest downsides is that most pet insurers do not cover pre-existing conditions. This means if your pet is already sick, you won't be able to get insurance to cover the cost of care for that particular condition.
Another downside to pet insurance is you won't end up saving much if your pet never develops any health problems and only ever needs routine checkups. If your pet is generally healthy, you may be better off with a pet insurance alternative such as Pawp or Pet Assure.
Of course, it's true of human health insurance that if you stay healthy, you probably won't get your money's worth. Sadly, it's less likely you'll need only basic care as your pet ages, as many older animals develop medical conditions that require more expensive treatment.
Pet insurance also may not cover any treatments considered experimental or performed outside of the United States, and most policies have annual limits. So, if you need truly expensive care, you may not be able to get it fully covered.
Should you get pet insurance?
As you can see, having a pet without insurance could be expensive if your animal develops health issues. However, this doesn't mean pet insurance is right for everyone. You'll need to consider the type of animal you own, its specific breed, its general health, and whether you'd prefer to pay upfront premiums in case you need care or whether you'd rather save in case your animal develops health problems.
Although some pets may cost less to care for than others, people with cats and dogs — and especially with breeds known for health problems such as Great Danes or American Bulldogs — can often benefit from getting coverage.
If you think you may want protection for your pet in the future, it's a good idea to enroll when your pet is as young as possible. If you get a policy when your pet is still young and healthy, you can secure better long-term rates on coverage and can hopefully get protection in place before your animal develops any pre-existing conditions. However, if your pet is already more than 6 years old, the cost of premiums may be too expensive, and you may be better off setting aside money in a savings account for future expenses.
You also need to ask yourself how much you're willing to spend on veterinary costs if something goes wrong. Some people simply can't afford big vet bills and might be put into a position of having to choose "economic euthanasia" instead. If having an insurance plan could mean the difference between giving your pet more time or being forced to put your animal to sleep, paying small monthly premiums for pet insurance could definitely be worth it.
>>See more: Should service dogs have pet insurance?
How to get pet insurance
If you've decided buying a pet insurance policy is right for you, getting covered is easy. Compare our picks for the best pet insurance companies to see which policy is most likely to cover your needs. Applying can be done in a few minutes, but you will need some basic information such as your pet's name, age, and breed.
As you shop for pet insurance quotes, you may find some pet insurers require a veterinary exam before you get a policy while others don't. Most pet insurers will also want to see your pet's medical history and any records you have available before you are approved for coverage.
Since policies and premiums can vary from one insurer to the next, it's also important to compare quotes from multiple insurers to make certain you're getting the best possible rates. You'll also want to read the fine print in your plan so you know what healthcare is covered and what isn't. Waiting periods can also vary from insurer to insurer, so familiarize yourself with how long you'll have to wait for coverage to kick in.
Bottom line
If you own a pet, looking into pet insurance can make a lot of financial sense. Especially when you consider all of the other costs that come with pet ownership. You don't want to put your animal at risk of not getting essential care, nor do you want to jeopardize your budget in case a serious health issue crops up.
In a past survey of ours, 88% of respondents with pet insurance felt it was worth it. With a growth rate of 22.1% over the past five years, pet insurance seems to be growing.
If you're ready to compare your options, you can check out one of our resources below: