Most people borrow for their cars—but sometimes those loans are more expensive than they should be. Perhaps you didn't shop around for your car loan initially, rates were higher, or your credit was lower at the time you bought and you were stuck with a bad credit auto loan.
Whatever the reason, if you're paying a high rate on your auto loan, you should strongly consider a refinance car loan.
Refinancing an auto loan allows you to get a new loan—ideally at a lower interest rate and with better terms—to pay off your current loan. It can lower monthly payments and help you save on interest costs of buying a new car over the long-run. But it's important to shop around for the right loan. Here are our top-rated auto refinancing lenders so you can find the right company for you.
On this page:
5 Best Auto Refinance Companies
We analyzed the best auto loan lenders to find the lowest auto refinance rates and best car refinance companies so you can get a jump start on your search. Here are our picks.
1) LightStream

LightStream is SunTrust Bank's online lending division. It provides auto refinance loans to borrowers with good to excellent credit and it does not have an annual income limit. LightStream doesn't limit the make or model of the vehicle you buy and provides timely approval with funding in as little as 24 hours. You also get an AutoPay discount. However, you cannot use a LightStream auto loan to refinance any existing LightStream Loan.
Rates & Loan Terms
Minimum credit score: 660
Minimum monthly income: None
Loan amounts: $5,000 to $100,000
Repayment terms: 24 to 84 months**
Interest rates: 3.99% to 6.94%* APR with AutoPay
Pros
No restrictions on make, model, or vehicle age for your refinance loan
LightStream has an A+ Better Business Bureau (BBB) Rating
You can get funding in as little as 24 hours, making LightStream one of the fastest options for refinancing your auto loan.
Cons
You need to have pretty good credit as well as a solid financial management background to get approved for a loan from LightStream
You can only apply online and there's no local in-person customer support available
Your annual percentage rate will be higher if you don't sign up for AutoPay
---
2) AutoPay
Autopay provides quotes from a variety of lenders with one simple online application. Consumers get pre-approved by Autopay to ensure that financing is available, and then you're matched with lenders—each of whom have their own application process to complete.
Rates & Loan Terms
Minimum credit score: 600
Minimum monthly income: $2,000
Loan amounts: $5,000 to $100,000
Repayment terms: 24 to 84 months
Interest rates: 99% to 17.99%
Pros
You can get pre-approved without a hard credit check
You can easily use one application to compare rates with multiple lenders
The starting APR available is below many competitor loans
Cons
You must have a minimum income of $2,000/month to qualify while some lenders don't require a minimum income
Your information is shopped around to different lenders and each lender has its own application process
The maximum vehicle age is 11 years and different lenders have different make and model restrictions so you may not have as much flexibility
---
3) Innovative Funding Services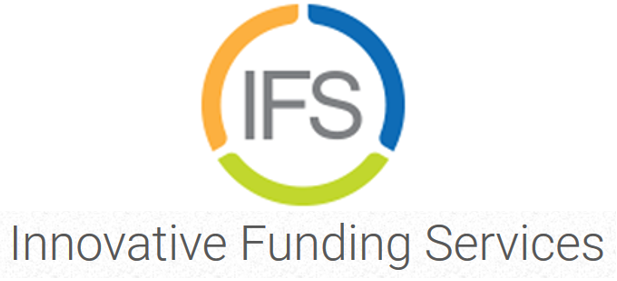 Like AutoPay, Innovative Funding Services works with a network of different lenders so you can submit one application and compare rates and terms. IFS promises a streamlined process and even helps borrowers with imperfect credit to find loan options available to them. IFS staff also provide help with title work, and you can add any taxes and fees to your IFS loan balance.
Rates & Loan Terms
Minimum credit score: 500
Minimum monthly income: $1,500
Loan amounts: $5,000 to $100,000
Repayment terms: 12 to 60 months
Interest rates: 2.49% to 23.99%
Pros
Live customer support is available six days per week and personal financial advisors and titling experts help you to complete the entire refinance transaction
Loans are available to borrowers with low credit scores
You can get pre-approved with a soft credit check that won't affect your credit score
Cons
The maximum vehicle age is 10 years
The maximum APR of 23.99% is higher than many competitor rates
You'll need a minimum income of $1,500 per month
Your loan is shopped around to different lenders, each of which have their own application process
---
4) OpenRoad Lending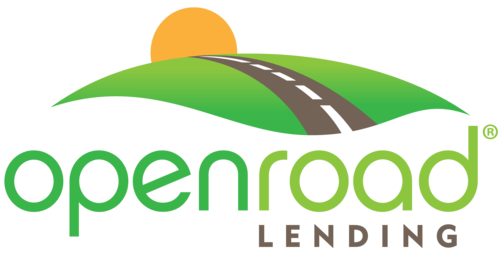 OpenRoad promises auto refinance loans even for borrowers with imperfect credit. It boasts a 98% customer satisfaction rating and has an A+ BBB rating. You can submit an online application and get an answer in as little as an hour, but you will need to submit to a hard credit check to see auto loan rates.
Rates & Loan Terms
Minimum credit score: 500
Minimum monthly income: $1,500
Loan amounts: $7,500 to $100,000
Repayment terms: 36 to 84 months
Interest rates: 90% to 24.90%
Pros
You can qualify with a credit score as low as 500 and with a minimum monthly income as low as $1,500
OpenRoad receives top marks for customer service, including an A+ BBB rating
OpenRoad offers some of the most competitive interest rates to borrowers with excellent credit
Cons
You'll need to submit to a hard credit inquiry to find out loan rates
The minimum refinance limit of $7,500 is higher than many competitors
You aren't eligible to refinance loans for certain vehicle models and vehicle types, including smart cars
---
5) RateGenius

RateGenius matches you with a network of lenders that provide auto refinance loans at different rates and terms. RateGenius partners with more than 150 different lenders nationwide and claims to handle all the work of car refinancing for you. You can submit an application online and can also connect with a loan specialist via Internet chat or telephone, even on the weekends.
Rates & Loan Terms
Minimum credit score: 500
Minimum monthly income: $2,000
Loan amounts: $10,000 +
Repayment terms: 24 to 87 months
Interest rates: 1.99% to 25.87%
Pros
Customer support is available to guide you through the loan application process
The starting APR of 2.99% is below many competitor's starting rates
You get access to more than 150 different lenders, some of whom are willing to loan to borrowers with poor credit
Cons
You can't refinance vehicles older than 7 years, which is more limiting than other lenders
Your information is shopped around to different lenders
You'll need to submit to a hard credit check, which could slightly impact your score
---
How We Chose the Best Auto Loan Refinance Companies
To find the best auto loan refinance companies, our Editorial Team analyzed the companies' APR (30%), loan terms (20%), minimum and maximum borrowing limits (15%), maximum car age (15%), maximum miles on car (15%), BBB rating (10%), and the states available (5%).
Learn more about our ratings and methodology here.
Calculating the Current Cost of Your Auto Loan
If you're considering refinancing your auto loan, it's important that you understand how much your current car loan is costing you. That way, you'll be able to determine how much you could save by refinancing. You can easily use an auto loan calculator to discover exactly how much interest you will pay during the remainder of your loan term.
Let's say that the remaining balance on your auto loan is $20,000 and you have five years (or 60 months) left on the loan. If you're currently paying an 8% interest rate on your auto loan, you will pay about $406 per month and by the time your loan is repaid you will pay a total of around $4,332 in interest.
If you were to refinance your auto loan at the same term length of five years but at a 4% interest rate, then you would pay approximately $368 per month and you would pay nearly $2,100 in total interest. With this example, you would save a little more than $37 per month and about $2,232 over the life of your loan.
The greater the difference in rates and the more money that you owe, the more you will save by refinancing your auto loan. As you can see in this scenario, refinancing wouldn't just make a big difference in your monthly payments, but it would save you a significant amount of money over time.
What Do Lenders Look at When I Apply for an Auto Refinance?
When you apply for an auto loan refinance, there are a few key things lenders look at to make sure you're a trustworthy borrower who will make monthly car payments on time. This process usually begins with checking your credit, but there are additional requirements to meet, too.
>> Check out our refinance car loan calculator
Credit Pull
Lenders typically check your credit before pre-approving you for a loan and giving you an interest rate quote. Often, you can do this with a soft credit check that won't affect your credit score.
After pre-approval, when you apply for a loan, you'll have to complete a full application. At this point, lenders do a hard credit pull that shows up on your credit report. (Check out our guide to learn more about how auto loan refinancing affects your credit.)
Some lenders approve or deny loans based primarily on your credit score. Many lenders won't loan money if your credit score is below 500, or they will approve you only for a high-interest rate loan.
Lenders also look at your credit history for defaults, late payments, or bankruptcy. Some are more lenient than others, but again, you'll face higher rates with an imperfect credit history.
Personal Information
Either during the pre-approval stage or when you submit an application, lenders will also ask for additional information. For example, lenders also want to make sure you have a reasonable and reliable income and limited debt. They may ask for:
Pay stubs
W-2s
Income tax records
Outstanding debt balances
Some lenders have minimum incomes, which could be as low as $1,500 per month depending on the lender. Others use alternative lending criteria, including your ability to save money and build assets—so they may ask for bank statements.
Lenders may also require proof of residence, identification, and even personal references. They'll use all of this information to decide whether to approve or deny your auto refinance loan application.
However, if you have already been pre-approved for a loan, it's unlikely you'll ultimately be denied. If you appear to be a riskier buyer because troubling information is revealed after pre-approval—such as a high debt-to-income ratio—you typically will still get a loan, but simply at a higher rate.
How Long Does It Take to Refinance a Car Loan?
The refinance process timeline varies by lender. Some lenders provide fast approval and promise funding in as little as 24 hours while others may take days or even more than a week to review your application and provide you with funds.
Things to Look Out for When Applying for an Auto Loan Refinance
Some car refinance companies are much less reputable than others, so it is important to make sure you understand loan terms and research a company's reputation carefully.
If a company advertises the lowest auto refinance rates, for example, you should always check to see if the lender charges any unusually high fees such as origination fees or prepayment penalties. Unfortunately, it is common for lenders to bury excessive fees in the fine print of loan paperwork so their auto refinance loans appear cheaper in advertisements—even though the loans ultimately end up costing more after you've signed a new contract.
You'll also want to verify whether your current auto loan company charges any prepayment penalties for paying off the loan early. If you have to pay a prepayment penalty, you'll need to find out if it makes mathematical sense to refinance the loan.
Finally, look for discounts that different lenders offer. It's common for lenders to offer a small discount for setting up automatic loan payments, for example. While these discounts may seem small, even a slight reduction in your interest rate can ultimately save you a lot of money over the life of the loan.
Additional resources:
---
*Your loan terms, including APR, may differ based on loan purpose, amount, term length, and your credit profile. Excellent credit is required to qualify for lowest rates. Rate is quoted with AutoPay discount. AutoPay discount is only available prior to loan funding. Rates without AutoPay are 0.50% points higher. Subject to credit approval. Conditions and limitations apply. Advertised rates and terms are subject to change without notice.
**Payment example: Monthly payments for a $10,000 loan at 5.95% APR with a term of three years would result in 36 monthly payments of $303.99.

Christy Rakoczy is an experienced personal finance and legal writer who has been writing full time since 2008. She earned her JD at UCLA and graduated from the University of Rochester with a degree in media and communications. Her work has been featured on CNN Money, MSN Money, Yahoo Finance, USA Today, and more.