Pet Insurance That Covers Routine Care
Pet insurance doesn't typically cover routine care. However, pet insurance companies offer optional plans that will reimburse you for this type of care.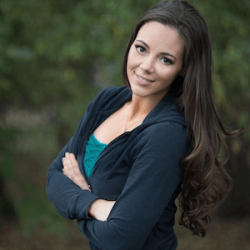 Traditional pet insurance plans are designed to cover care related to accidents and injuries that your pet may experience. Put simply: Pet insurance is emergency care coverage. While illnesses, injuries, and serious medical conditions can be costly, they aren't the only expenses you're likely to incur for your pet.
Routine veterinary care can be just as important for catching and even preventing serious issues with your pet. In order to help offset these types of everyday expenses, you'll need to purchase a pet wellness plan in addition to your standard pet insurance policy.
Let's take a look at the type of pet insurance that covers routine care, what sort of expenses can be reimbursed by this kind of policy, and whether you need pet wellness coverage in the first place.
In this guide:
Does pet insurance cover routine care?
Regular veterinary care for your pet is an integral part of keeping them healthy and happy, as well as identifying certain conditions before they get serious. This preventative care includes everything from annual checkups and immunizations to dental exams, cleanings, grooming, and flea or tick preventatives.
Despite the importance of this routine care, the typical pet insurance policy won't cover these costs. That's because pet insurance plans are primarily designed to cover urgent care needs, like helping you pay for unexpected illnesses or new injuries.
If you don't want to pay for all of your pet's routine care out of pocket, you'll need to buy a pet wellness plan. These may come in the form of standalone coverage or even be available as an add-on to your existing pet insurance policy and are designed to pay for many of the things that get excluded from standard pet insurance coverage.
What is pet wellness coverage?
As the name implies, pet wellness plans offer coverage for the sort of care that's necessary to keep your pet healthy. This includes exams, vaccinations, tests, and the procedures that you would seek out for your pet on a regular basis.
The typical accident and illness coverage that pet insurance policies offer will not extend to these types of expenses. That's why, for many pet owners, it can be valuable to purchase both standard pet insurance and a pet wellness policy. In fact, many carriers allow you to bundle both types of coverage together into one monthly premium.
The price for pet wellness coverage can vary based on the carrier, whether it's standalone or add-on coverage, and the level of reimbursement the policy offers. Many of these plans can be purchased for less than $10 per month, however, making this a relatively affordable way to protect your finances from unexpected and expected costs.
Pet wellness plans don't usually have a waiting period, so you can get reimbursed for care as soon as your pet is enrolled. There isn't usually a deductible or copay to worry about either, and most plans will reimburse you for 100% of your eligible wellness care expenses, up to the policy's limit.
Does pet insurance cover preventative medications?
There are many different types of medications and supplements that your pet may need, even if they are not ill. Preventative meds include things like vitamins and supplements, prescription food, special shampoos, and even medications to help prevent fleas, ticks, or heartworms.
Many of these are covered by pet wellness plans, especially if the preventative medication is prescribed by your veterinarian. Some plans will also allow for non-prescription medications and supplements, but it's important to read your policy's coverage agreement carefully to see what's covered.
Pet insurance companies that cover routine care
Note: ManyPets does not currently cover routine care and its wellness plan is unavailable at this time.
Here are some popular companies that cover preventative care, and what sort of coverage reimbursement you can expect from each.
The specific coverage limits differ based on the carrier you choose, which type of policy you buy, and the category that your pet's care falls into. Some of these plans offer coverage for eligible expenses up to a total annual maximum, while others have individual category limits.
ManyPets
Note: ManyPets does not currently cover routine care and its wellness plan is unavailable at this time.
Wellness plans from ManyPets are available as an add-on to a standard pet insurance policy. There are no deductibles to meet or cost-sharing involved with this coverage.
Instead, you're allowed reimbursement of up to $150 in each of their four wellness care categories:
Routine exams & vaccinations
Dental cleanings (brushing, scaling, and polishing)
Fleas, ticks, & heartworm (preventative meds and testing)
Holistic care (vitamins, supplements, and treatments)
Pet grooming, behavioral training, and microchipping are not included, however.
Up to the $150 annual limit, you'll receive a 100% reimbursement for any covered care costs that your pet incurs. There is a 24-hour waiting period for wellness coverage, so you can use the plan as soon as your pet is enrolled.
---
Spot
Wellness coverage through Spot comes in two tiers: the Gold Preventative Care plan for $9.95 per month, or the Platinum Preventative Care plan for $24.95 per month. Both are available as add-on coverage to an existing Spot pet insurance policy and offer coverage for a variety of preventative care costs.
Spot's preventative care categories are more limited than some of the other pet wellness carriers. It covers wellness exams for up to $50 per year, for example, and dental cleanings for up to $100 or $150 annually, depending on the plan chosen.
It doesn't cover grooming or supplements, but does cover certain vaccinations, titers, flea or heartworm prevention, and different types of testing (fecal, blood, urinalysis, heartworm). With the Gold plan, you'll get up to $250 in annual benefits, while the Platinum plan offers up to $450.
There is no waiting period before this coverage kicks in, so you can use it right away. There isn't a deductible or cost-share to worry about, either.
---
ASPCA
Preventative care coverage through ASPCA is available starting at just $9.95 per month for Basic and $24.95 for Prime. These wellness plans are offered as an add-on to an existing pet insurance policy and cannot be purchased as standalone coverage.
With this coverage, you'll be reimbursed for 100% of your pet's eligible wellness care expenses, up to each category limit and an overall annual limit of either $250 or $450 (depending on the type of plan). These categories include annual exams and wellness checkups (up to $50 reimbursed per year), vaccines, annual testing and screenings, dental cleanings, and preventative medications for fleas, ticks, or heartworms.
Covered care is a bit more limited than some other plans, and reimbursement limits vary based on the plan you choose and the type of care your pet needs. For example, dental cleanings have an annual limit of $100 for Basic plans and $150 for Prime plans.
There is no waiting period, so you can begin using coverage right away. There also aren't any deductibles or copays to worry about before your pet's wellness benefits kick in.
---
Embrace
In addition to a pet insurance plan through Embrace, pet owners have the option of purchasing Wellness Rewards coverage. This add-on is available for around $18 to $52 per month, depending on the reimbursement level chosen.
This coverage will reimburse pet owners for a wide range of preventative care expenses, such as wellness exams, dental cleanings, grooming and training costs, prescription diet food and supplements, wearable pet trackers, and even alternative care such as chiropractic adjustments, acupuncture, or Reiki.
There are no category limits to worry about, as Embrace will simply reimburse you for 100% of the covered costs up to the policy's total annual limit, which is either $250, $450, or $650. There are no copayments or deductibles to meet, and coverage is available the same day it's purchased.
Wellness Rewards from Embrace is supplemental, meaning that it can only be purchased as an add-on to a pet insurance policy; standalone coverage is not offered. This coverage is also not available in Rhode Island.
---
Bottom line
Standard pet insurance policies do not cover routine care, leaving things like annual wellness exams, vaccinations, dental cleanings, and more to be paid out of pocket. If you're looking to have these types of preventative care expenses covered, you'll need to buy a pet wellness plan.
Pet wellness plans are offered either as standalone coverage or as an add-on to an existing pet insurance policy. Be sure to read the plan agreement carefully before buying a policy to see what sort of care is covered and how much you can expect to be reimbursed for various services.
Author: Stephanie Colestock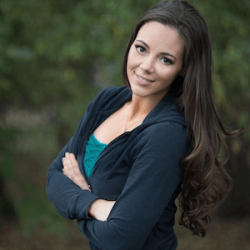 Stephanie is a DC-based freelance writer, specializing in a range of personal and household finance topics. She has an undergraduate degree from Baylor University and is currently a candidate for CFP certification. You can find her work on sites such as MSN, Yahoo! Finance, Fox Business, Investopedia, Credit Karma, and much more.