Best Home Equity Line of Credit (HELOC) Rates & Lenders
HELOCs can help homeowners tap into the equity they have in their homes for relatively low-cost funding for things like a home improvement project. Learn more and find the best options below.
A home equity line of credit, or HELOC, is one way consumers can borrower money to pay for things like home improvements or to refinance debt.
To be eligible to borrow money in this way, the current market value of your home minus what's owed on your mortgage should be positive. If that's the case with your home, these revolving lines of credit can be beneficial in certain situations.
There are also scenarios where a HELOC is not a good option, including situations where you want to pay for something non-essential like a vacation or to finance your child's college education.
This guide will cover what a HELOC is, the pros and cons, and will review six of the best HELOC lenders and rates available today.
On this page:​
---
---
6 Best HELOC Lenders & Rates
After you have weighed the pros and cons of a HELOC and feel that it's the right choice for you, there are many lenders to consider.
The following section reviews six of the best rates and lenders available today.
US Bank

US Bank offers a wide variety of personal and consumer banking services and products, including HELOCs. US Bank is one of the largest banks in the country, and as of the end of 2017, it had $462 billion in assets. As far as HELOCs, US Bank offers competitive rates as well as variable interest rate and fixed interest rate options.
​Loan-to-Value Ratio: To be eligible for the US Bank Home Equity Line of Credit with the lowest rate you must have a loan-to-value (LTV) ratio of 80% or less. There is a higher introductory rate for applicants with an LTV that's above 80%.
​Interest Rates: Currently, there is an advertised 3.99% introductory APR for HELOCs with an 80 percent LTV or less. It's fixed during a twelve-month introductory period. The variable rate currently for HELOCs otherwise is 4.75% annual percentage rate to 8.25% APR. If someone has a credit limit below $100,000, an LTV above 70 percent, or a credit score of less than 730, their rates may be higher. US Bank HELOC rates won't be above 18% APR or below 3.25% APR. Borrowers can lower their rate by having a US Bank Consumer Checking Package.
Fees, Expenses, and Anything Else to Know: US Bank offers flexible repayment options, including interest-only payments, but this isn't available to every borrower. There are no closing costs, but there may be an annual fee charged after a borrower's first year. This fee can be waived with a US Bank Consumer Platinum Checking Package.
Wells Fargo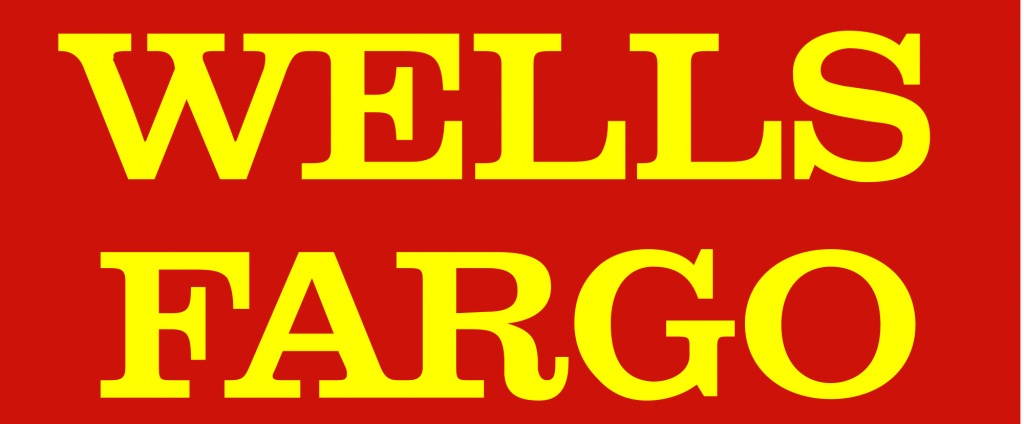 Wells Fargo provides banking products and services, mortgages, and other financial services to individuals and businesses. Wells Fargo offers HELOC products with competitive rates and the opportunity for relationship discounts.
​Loan-to-Value Ratio: According to Wells Fargo, the total you want to borrow can't be more than 85% of the equity your home.
​Interest Rates: Wells Fargo HELOC rates are based on prime rates and there are caps. Currently, variable APRs range from 5.00% to 10.25%. To get the lower rates, you'll need to have good credit. The rate is also not ever more than 7% higher than it was when you started. During the draw period, borrowers can change all or part of their variable-rate balance into a fixed rate.
Fees, Expenses, and Anything Else to Know: There are no fees associated with Wells Fargo's HELOCs. Lower rates and discounts are available for people with eligible Wells Fargo accounts. The minimum draw in $300, except for in Texas, where the minimum draw is $4,000.
Chase

Chase is a national financial institution with popular checking accounts and other consumer banking and finance products. Chase works with almost half of all households in the U.S. Their HELOCs are designed to help customers save money and enjoy a sense of flexibility.
​Loan-to-Value Ratio: Borrowers may be eligible for a Chase line of credit if their LTV is less than 80%. The LTV is based on the line of credit amount someone is requesting, their credit score, and the lien position of the account.
​Interest Rates: Chase variable rates are based on the prime rate, and they range from 5.75% APR to 8.14% APR depending on the size of your line of credit. There is a 0.25% discount available for borrowers who show contracts or bids for certain home improvement and remodeling projects totaling at least $30,000. The lifetime APR won't exceed 21%.
Fees, Expenses, and Anything Else to Know: There is an origination fee of $50, but if someone is already a Chase home equity customer, this is waived. There is a $50 annual fee after the first year, but Chase banking customers may be eligible for this to be waived.
SunTrust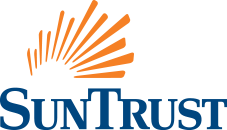 SunTrust is a financial institution headquartered in Atlanta. There are many brick and mortar locations throughout the Southeast and Mid-Atlantic states, and they have total assets of around $208 billion. A SunTrust HELOC is competitive in terms of promotional rates and fees.
Loan-to-Value Ratio: For advertised and promotional interest rates, the combined LTV ratio is 70 percent or less at SunTrust.
​Interest Rates: Currently standard rates at SunTrust range from 5.25% to 6.47%. There is also a promotional rate of 4.24% for 12 months on initial advances of $25,000 of more. Rates are based on a lot of factors, including the prime rate, the combined loan-to-value ratio, repayment terms, and whether you have excellent credit – or not. There is a maximum APR of 16% in some states and 18% in other states.
Fees, Expenses, and Anything Else to Know: There are no closing costs with SunTrust HELOCs as long as the account is open for at least three years. There are also two repayment options, which are fixed and variable rate repayment.
BB&T

BB&T has a history dating back to 1872. It's one of the largest financial services companies in the U.S. BB&T works to provide HELOCs that are flexible and only require a simple application process.
Loan-to-Value Ratio: BB&T provides HELOC options for an LTV of 80 percent, 90 percent, or 100 percent.
​Interest Rates: BB&T is currently advertising introductory rates as low as 3.99%. This includes a variable APR for 12 months, with an initial draw of $15,000 or more at closing. Then, the rates are advertised as low as 5.24%. There is a variable APR for the life of the credit line that's the prime rate minus 0.26%.
Fees, Expenses, and Anything Else to Know: BB&T offers the option to lock in balances with a fixed rate and term, and there are flexible monthly payment options. These include interest-only or 1.5% of the outstanding balance. BB&T also offers a no-closing-cost option.
M&T

M&T Bank is one of the smaller and perhaps lesser known financial institutions on this list. However, they strive to be competitive with their rates and offerings. Their HELOC product is called the M&T CHOICEquity. It's advertised as being something that can help with unexpected expenses or home repairs.
​Loan-to-Value Ratio: M&T advertises an 89.99% maximum LTV for primary residences. It's 70.99% for manufactured homes and 70.99% for vacation properties. The minimum loan amount is $15,000, and the maximum is $1 million for primary residences and $250,000 for vacation homes.
​Interest Rates: There are options to choose to lock in up to three fixed-rate loans within a line of credit. A line of credit features a variable rate, while the CHOICE Loan segment features a fixed rate. Rates vary depending on credit, location, and other factors but are around 6.49% and will be no higher than 15.90%. There are discounts for participating in auto repayment options.
Fees, Expenses, and Anything Else to Know: There are no application fees or closing costs, however, if someone closes their account within 36 months after it's opened, they will have to reimburse M&T for certain fees.
---
Understanding Home Equity Lines of Credit (HELOCs)
A home equity line of credit is one of the most common loan options for people to tap into the equity they have built in their home. When someone applies and is approved for a home equity line of credit, they receive a flexible credit line.
It's like a credit card in many ways, because it's not an installment loan, like a home equity loan, which you receive in a lump sum. With an installment loan, the borrower pays set payments each month, and these monthly payment amounts remain the same. With a HELOC, homeowners have access to credit if they need it, and they then make payments on the HELOC balance as they use it.
While HELOCs function like a credit card, they do tend to have lower interest rates, and the available lines of credit may be higher than what's available with credit cards. With that being said, the benefits of HELOCs over credit cards are dependent on the qualifications of the homeowner applying and the amount of equity they have in their home.
An Example:
If someone has a home with a market value of $500,000 and they owe a remaining $300,000 on their mortgage, they then have equity of $200,000.
Most HELOC lenders will base the amount of credit they offer on a specific percentage of the loan-to-value ratio. The percentage is often anywhere from 80 to 90 percent. If the bank in this specific example would offer a home equity line of credit for up to 90 percent, the homeowner would then have access to $180,000. This is 90 percent of the equity they have in their home.
There are reasons lenders limit the amount of equity that can be used for a home equity line of credit. It reduces their level of risk, but it also protects the homeowner.
---
HELOC Pros & Cons
Before you decide whether to get a HELOC, it's important to weigh the pros and cons. Here's what to consider.
Benefits of Using a HELOC
The following are some of the advantages of a HELOC as a funding source:
​There is a sense of flexibility with a HELOC that you can't get with other loan products
​HELOCs often have lower interest rates and better terms than credit cards, but also the versatility that comes with revolving credit
​HELOCs are a simple way to manage unexpected expenses, such as home repairs
​It's possible to secure a HELOC now, and then you will have access to funds later if you need them for any reason
There are tax benefits associated with HELOCs—for example, some of the interest paid on a HELOC may be tax deductible
Downsides of Using a HELOC
HELOCs aren't right for everyone. Some of the downsides of using a HELOC include:
​When you use a HELOC, you're using your home as collateral. If you were to default on the loan, it could mean losing your home
​HELOCs mean you're more likely to accumulate more debt
There is also a sense of uncertainty with HELOCs because if the value of your home changes, you might have a reduction in the amount of credit available to you. The lender could also freeze the available credit altogether
If you weigh the pros and cons and ultimately decide a HELOC is the right choice for you, make sure you compare lenders, because they tend to vary in what they offer, particularly with promotional offers.
Author: Ashley Sutphin
Ashley Sutphin Watkins is a graduate of UNC-Chapel Hill where she studied journalism. She has worked as a journalist, content creator, and copywriter for nearly a decade, with a focus on personal finance, real estate, and healthcare. She now lives in Knoxville with her husband and young kids. During her free time, she enjoys traveling and enjoying the outdoors in East Tennessee.