---
A free, straightforward application with answers to frequently asked questions
Your choice between three wellness plans priced at $20, $36, or $59 per month
An insurance plan starting at $13 per month
Wellness plans don't require you to take out an insurance policy
If you're a pet owner, then you know your furry friends can get expensive. From regular heartworm and flea medicine to the costs of wellness exams and other basic care, the pet-related expenses never seem to stop.
To help offset these costs, many pet owners look to pet insurance—a form of health insurance. Wagmo is one such company that offers pet insurance. Worth noting, Wagmo originally began as an alternative to pet insurance by offering comprehensive pet wellness plans instead.
Today, the company offers a single, customizable insurance plan and three wellness plans—none of which are needed to apply for the other.
This Wagmo review will dive into what pet owners can get with coverage from these plans, as well as how they measure up to other pet insurance options.
In this review:
What pet health plans does Wagmo offer?
Wagmo offers a single pet insurance plan and three different wellness plans. Each plan is unique to the other, so it's important to compare them all. Let's take a look at the details behind each plan and see how they can help make veterinary care more manageable.
Wagmo pet insurance
Pet insurance plans starting at $13 per month
Once you meet your deductible, Wagmo will cover 100% of the bill
Policies have a $100,000-lifetime benefit limit and $10,000 per incident limit
Choose a deductible of $500, $750, or $1,00
Pet insurance through Wagmo covers unexpected illnesses and injuries for dogs and cats. The plan is not the most customizable policy on the market, but Wagmo says they have a reason for this. After doing the math, Wagmo saw that most pet owners don't require unlimited coverage for their pets. Because of this, they decided to set a maximum coverage amount that would lower premiums and cover most bills.
Here are some important details about a Wagmo pet insurance plan.
Policy terms
The terms of your policy are important to understand. These are the pieces that will determine how much your policy costs, what coverage you receive, and how much money you'll be reimbursed for—amongst other things. Here are the terms:
Monthly premium: Based on several factors and can vary, but plans can start as low as $13 per month.
Deductible: Your choice between $500, $750, or $1,000
Reimbursement: 100%
Benefit limits: A lifetime limit of $100,000 and a per-incident limit of $10,000
What's covered?
Once you know the terms of a policy, you should review what's covered. Coverage ultimately determines what Wagmo will reimburse you for and what it won't. Here is a table of some of the covered and not covered care.
| | |
| --- | --- |
| What's Covered | What's Not Covered |
| Prescription medications1 | Spaying/neutering |
| Emergency visits | Vitamins/supplements |
| Hospital stays | Prescription food |
| Surgeries | Boarding |
| X-Rays | Hydrotherapy |
| Ultrasounds | Dental surgeries |
| CT scans | Biohazard fees |
| Laboratory tests | Training/obedience class |
| Cancer treatment | Cosmetic surgeries |
| Hereditary conditions | Breeding |
| Congenital conditions | Pregnancy or birth expenses |
| Hip dysplasia2 | Pre-existing conditions |
| Prosthetics & orthopedics | Preventative care |
| Pet ambulance | |
| End of life care | |
1 Covers the first 50% of prescription drugs
2 Only covered in pets under six years of age
Waiting period
A waiting period is standard for pet insurance companies. This allows them to ensure you aren't signing up with a pet that has already suffered an injury or illness. In other words, it keeps you honest and keeps them in the business of protecting you financially.
Once you've received coverage, you'll have a 15-day waiting period for everyday accidents and illnesses. Cancer treatments will require a waiting period of 30 days.
Is it available in my city/state?
Wagmo doesn't say which states it currently offers in, but you can check your eligibility through its quick application. The company says on its website that it's gradually rolling out to more areas.
Wagmo wellness plans
Choose between three different wellness plans
Coverage includes office visits, vaccines, and more
Wellness plans can reimburse you for routine and preventative care
Available in all 50 states
Wagmo offers three distinct pet wellness plans, which vary in coverage and total reimbursement amounts. Here is a quick summary of the three plans and what is reimbursed annually.
| | | | |
| --- | --- | --- | --- |
| | Value | Classic | Deluxe |
| Monthly cost | $20 | $36 | $59 |
| Office exams | 1 | 1 | 2 |
| Vaccines | 2 | 3 | 4 |
| Routine bloodwork | 1 test | 1 test | 1 test |
| Fecal test | 1 test | 1 test | 1 test |
| Urinalysis | | 1 test | 1 test |
| Flea/tick/heartworm | | $100 | $200 |
| Grooming | | $100 | $200 |
| Dental care | | | $100 |
Value plan
Wagmo's Value pet wellness plan is best if you have an overall healthy pet who simply needs an annual check-up and a few vaccines. If you have a high-needs pet (either grooming or health-wise), it might not be the best choice for your situation.
The Value plan includes pet health necessities like wellness exams (once per year), vaccines (twice per year), routine bloodwork (once per year), and fecal tests (once per year). The plan's coverage maxes out at $350 in reimbursements annually.
It does not include the following areas of coverage:
Urinalysis
Flea, tick, or heartworm medicine
Grooming services
Dental care
>> Get a free quote and learn more about the Value plan
Classic plan
The Classic plan is Wagmo's second-tier offering. It's your best bet if you want your pet's basic health costs covered, while offsetting the costs of some of those extras.
The Classic plan includes everything the Value plan does, as well as one additional routine vaccine per year, $100 toward flea, tick, and heartworm medication, and an additional $100 toward grooming. The plan's coverage maxes out at $650 in reimbursements annually.
It does not include the following areas of coverage:
>> Get a free quote and learn more about the Classic plan
Deluxe plan
Wagmo's premier pet wellness option is the Deluxe plan. It's a good choice if you know your pet will be in the vet's, dentist's, or groomer's chair regularly, and you want to reduce those out-of-pocket costs.
The Deluxe plan includes all the services of the Value and Classic plans, but also comes with one additional routine vaccine per year, another $100 in coverage for flea, tick, heartworm, and grooming, and coverage for dental care (up to $100 per year).
The plan's coverage maxes out at $1,100 in reimbursements annually.
>> Get a free quote and learn more about the Deluxe plan
---
Pros & cons of Wagmo
Offers insurance and wellness plans that can be taken out individually

No deductibles on wellness plans

Insurance reimburses at 100%

Offers one-day reimbursement for eligible expenses

Reimbursement claims can be filed easily online

Options available for all health and need levels

No waiting period to begin coverage for wellness plans

Can use any vet or groomer you want

Available nationwide for wellness plans
Requires a 12-month commitment

Cancellation fees if you cancel after the 24-hour grace period

Less customization on its insurance plan

Insurance isn't available in every state
Eligibility requirements & application
Wagmo's pet wellness plans are available nationwide in all 50 states. However, its insurance plan is still rolling out nationally. Make sure to fill out your free quote to see if you're eligible for an insurance policy.
Any dog or cat is eligible for coverage, regardless of age or breed. Other animal species are not covered under Wagmo's plans. There is no vet check or health assessment required to get coverage.
To apply for coverage, you simply fill out Wagmo's online form. Input a few details about your pet and location, and you'll see a recommended plan in seconds. Once you select your plan, you'll pay, agree to the terms of service, and have financial protection for your pet.
How the application works
If you'd like to see how the application works before trying it yourself, check out this video:
Video recorded on March 2, 2021 and based on the landing page from links on this page.
>> Get your free quote for your pet
Wagmo alternatives
While Wagmo offers several options for pet health coverage, it never hurts to compare your options. If you're looking for some alternatives, check out the companies below.
Alternative Pet Health Companies to Wagmo

24/7 pet health support line
Distinguishes between curable and incurable pre-existing conditions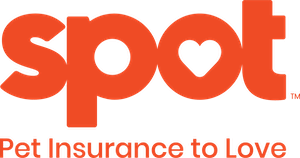 Cesar Milan serves as Chairman
Highly customizable pet insurance policies
30-day money-back guarantee*

No caps on annual or lifetime payouts
99% of claims processed in two days
Visit any licensed veterinarian
*If no claims have been approved or paid. Not available in NY.
For more options, check out our picks for the best pet insurance companies or read our pet insurance reviews.
Frequently asked questions