MetLife Pet Insurance Review
MetLife pet insurance covers any breed of pet over eight weeks old, but they offer low annual benefit maximums and can be expensive for older dogs.

Key Points:
MetLife offers pet insurance through PetFirst
No eligibility restrictions
Low annual benefit limits, with no unlimited policy
One comprehensive plan for cats and dogs
PetFirst was acquired by MetLife in December of 2019. A representative of PetFirst informed us that policies are taken out directly with PetFirst rather than MetLife itself. Knowing that, we decided to focus this review around the PetFirst product.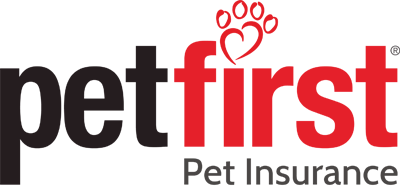 on PetFirst's website
What we like:
Short waiting periods for accidents
| | |
| --- | --- |
| Age restrictions | At least 8 weeks old |
| Monthly premiums | Starting at $9 for cats and $15 for dogs |
| Deductible | $50, $100, $250, or $500 |
| Benefit limit | $2,000, $5,000, or $10,000 per year |
See how PetFirst compares to other pet insurance providers
Pet insurance has become a popular product for pet owners who want help covering the costs of medical care for their four-legged friends. If you have insurance coverage through MetLife, one of the largest insurers in the United States, you might consider working with the company to get coverage for your pet.
MetLife is not offering pet insurance policies directly. Instead, MetLife's subsidiary, pet insurance company PetFirst, offers the policies, replacing MetLife's former partnership with Trupanion. While getting all your policies through MetLife is convenient, there is no discount for bundling pet health insurance.
In this review:
MetLife Pet Insurance: At a glance
| | |
| --- | --- |
| | MetLife Pet Insurance |
| Eligible breeds | No restrictions |
| Eligible ages | 8 weeks and up |
| Annual benefit limits | $2,000, $5,000, or $10,000 |
| Reimbursement | 65%, 70%, 80%, 90%, or 100% |
| Deductible | $50, $100, $250, or $500 |
| Monthly premiums | Start at $9 for cats and $15 for dogs |
| Waiting period for illnesses | 14 days |
| Waiting period for accidents | Midnight after enrollment |
| Medical exam | No |
| Visit PetFirst's website | View rates |
Through PetFirst, MetLife offers pet insurance for both dogs and cats. There are no restrictions on your pet's age or breed, so long as your pet is at least eight weeks old. That means you can insure your pet at any time you'd like.
You can select from one of three coverage levels or customize your plan to precisely fit your needs and budget. You can change things like the annual maximum benefit, deductible, reimbursement rate, and routine care coverage.
A nice perk of insuring with MetLife is that there is almost no waiting period for coverage for accidents. Additionally, the company covers some situations that other insurers don't. For example, MetLife covers hereditary issues that are common to certain breeds while many other insurers do not.
How much does MetLife Pet Insurance cost?
The price of MetLife pet insurance varies based on a few different factors, such as your dog's size, age, and breed. You also pay more for more comprehensive plans.
For example, a three-year-old male cockapoo costs between $24.11 and $48.80 per month to insure. The lower-end plan offers a $2,000 annual benefit limit while the higher-end one offers a $10,000 annual benefit limit. The cost to insure a three-year-old husky can range from $24.89 to $50.47 per month.
Age has a major impact on cost, with a ten-year-old cockapoo costing $74.43 to $157.93 per month to cover.
Generally, cats are cheaper to insure, with a three-year-old cat costing between $14.34 and $27.59 per month to insure.
What does MetLife Pet Insurance cover?
MetLife pet insurance covers many things, including:
Accidents
Illnesses
Hereditary conditions
Congenital conditions
Chronic conditions
Hospitalizations
Surgeries
Diagnostic tests
Exam fees
X-rays
Ultrasounds
Medications
Holistic care and alternative therapies
Emergency care
After six months, the plan also covers:
Intervertebral disc disease
Anterior cruciate ligament injuries
Posterior cruciate ligament injuries
Cranial cruciate ligament injuries
What MetLife does not cover?
MetLife excludes the following things from coverage.
Pre-existing conditions
Elective procedures
Expression or removal of anal glands
Breeding or conditions related to breeding
Pet food, special diets, vitamins, and mineral supplements
Grooming costs and bathing

Including medicated baths

Parasite prevention and parasite treatment
Illness or injury related to racing, coursing, commercial guarding, or organized fighting of your pet
Routine wellness and preventative care

You can purchase additional insurance to cover routine wellness and preventative care

Organ transplants
Pros & cons of MetLife Pet Insurance
Less than 24-hour waiting period for injuries
Coverage for hereditary conditions
Customizable plans
Use any veterinarian nationwide
Six-month waiting period for some coverages
No option for an unlimited annual benefit
Poor consumer reviews on Trustpilot. Common complaints highlight a poor claims process, claims not being approved, large price increases from year to year, and a lack of communication
How to get a PetFirst policy through MetLife
If you want to get a policy with PetFirst through MetLife, there are some things that you need to know.
Eligibility information
One benefit of working with PetFirst is that almost any cat or dog is eligible for insurance. If your pet is at least eight weeks old, your pet is eligible. There is no age limit or restriction on your pet's breed. However, certain breeds may cost more to insure, and older pets tend to cost more, as well.
How to apply
The easiest way to apply for PetFirst healthcare is online. You can visit PetFirst's website directly or through MetLife's site. There is no discount for going through MetLife to get your coverage.
Once you're on the website, you can click the button to begin your quote. You'll have to provide the following information:
Whether you own a dog or a cat
Whether your pet is male or female
Your pet's name
Your pet's age
Your pet's breed
Your pet's fur color
Your e-mail address
Your ZIP code
PetFirst will automatically provide you with a quote for three different levels of coverage. You can select one of these policies or customize the plan by adjusting the deductible, reimbursement amount, and coverage limit.
Once you've chosen your pet health insurance policy, submit your payment, and wait for PetFirst to confirm the coverage.
Where to find alternatives to MetLife
MetLife isn't the only company to offer pet insurance. There are many insurers and pet wellness plans out there, so shopping around to find the right one is a good way to save money while keeping your pet healthy.
Our guide to the best pet insurance companies can help you find additional options to compare.
---
As mentioned above, MetLife sends anyone looking for pet insurance to PetFirst. If you want to take out a policy or learn more about PetFirst, you can visit its website by clicking below.

View Rates
Benefit limit
$2,000, $5,000, or $10,000 per year
Reimbursement
65%, 70%, 80%, 90%, or 100%
Deductible
$50, $100, $250, or $500
4.3
MetLife Pet Insurance

TJ is a Boston-based freelance writer who specializes in credit, credit cards, and bank accounts. He graduated with a degree in business from Northeastern University and has been featured on Credit Karma, DollarSprout, and Bankrate.