Best Personal Lines of Credit
A personal line of credit is a versatile financial tool that can be used for a variety of purchases, much like a credit card.

When you need the spending power of a personal loan and the flexibility of a credit card, a personal line of credit may be your best option.
A personal line of credit gives you access to revolving credit you can draw from as needed. This makes it a smart choice for expenses such as home improvements, wedding costs, or even educational costs, all of which may call for a series of payments over a period of time.
In this guide, we'll review what you need to know about taking out a personal line of credit, how to get started, and our top-rated lines of credit.
In this guide:
What is a personal line of credit?
Like a personal loan, a personal line of credit gives you access to cash. But instead of receiving it as a lump sum, you draw from a revolving line of credit as needed. You're required to repay what you borrow plus interest, and your monthly payment varies with your outstanding balance.
Like a credit card, a line of credit lets you spend up to your credit limit, and the funds are available again once you repay. You can reuse your credit for the duration of its "draw" period, which can last a few months or several years.
After the draw period ends, your account enters repayment, and you can no longer use it for transactions.
A personal line of credit is best when you need access to a flexible amount of cash over an extended period. A personal loan won't allow for long-term flexibility, and credit cards often carry lower credit limits, higher interest rates, and fees for a cash advance.
Best personal lines of credit
The right personal line of credit for you depends on several factors, including:
Your credit score.
The interest rate.
The amount you want to borrow.
Whether you need a secured or unsecured line of credit. A secured line of credit will require some type of collateral, such as your car or home. An unsecured line of credit will likely have a higher interest rate.
Personal lines of credit are typically offered by banks and credit unions. Here are some of the best personal lines of credit to consider:
---
1) SunTrust Personal Credit Line Plus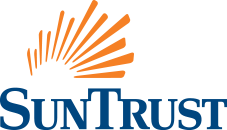 SunTrust offers unsecured personal lines of credit with loan terms up to 48 months. Rates are variable, and borrowers who set up automatic payments can benefit from a 0.25% rate reduction.
What you need to know:
LendEDU rating: 5.00 / 5.00
Line of credit amount: $25,000 – $500,000
Fixed APRs: 6.74% – 9.24%
Fees: $0 annual fee, $0 application fee
---
2) Upgrade Personal Credit Line

With the Upgrade Card, you can access a line of credit you can use anywhere Visa is accepted. Though it operates like a credit card, the Upgrade personal line of credit has lower rates and allows borrowers to take advantage of fixed monthly payments.
What you need to know:
---
3) Wells Fargo Personal Line of Credit
This product has been discontinued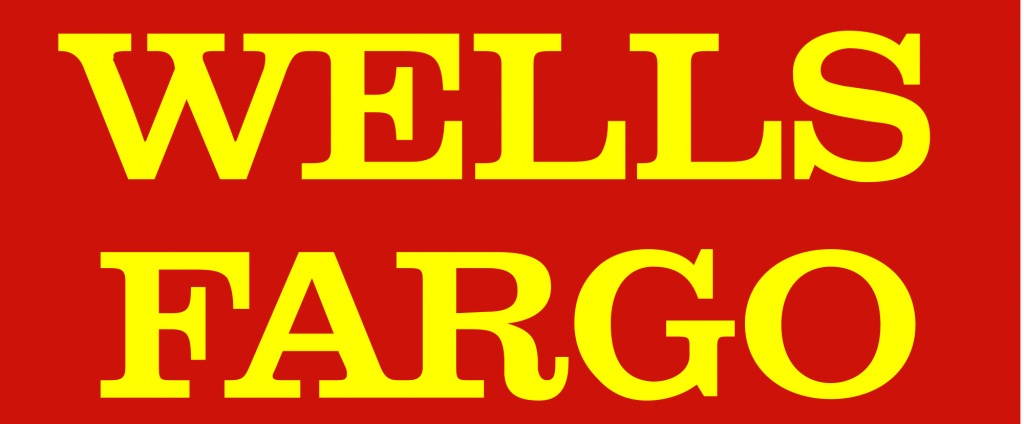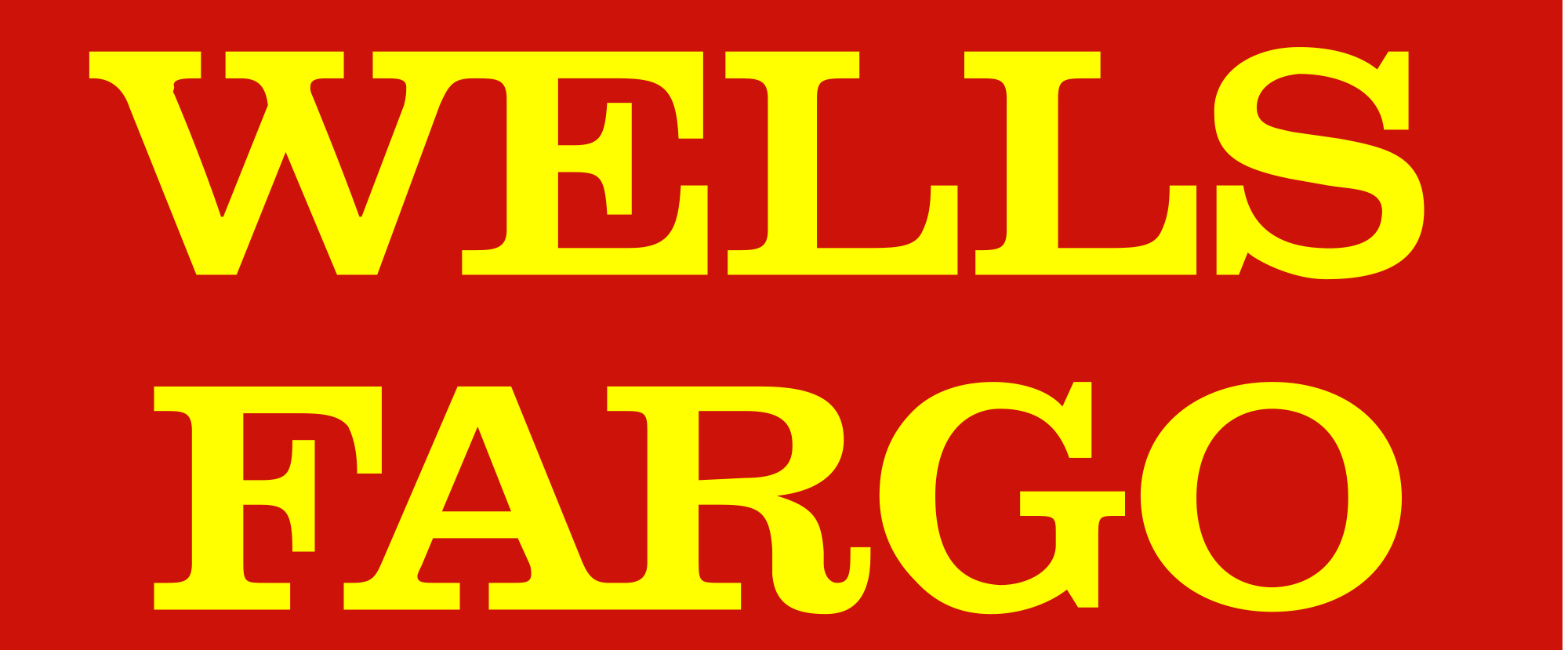 Wells Fargo offers unsecured personal lines of credit, with funds available as soon as the next business day, if approved. Existing Wells Fargo customers can benefit from a relationship discount, and the lender offers a discount for automatic payments.
What you need to know:
---
How we rated the best personal lines of credit
We ranked and rated the best personal lines of credit based on the weighted average of seven data points, including:
BBB Rating (10%)
APR Rates (35%)
Loan Amounts (10%)
Annual Fee (10%)
Origination Fees (10%)
Discounts (20%)
Customer Support (5%)
Advertisement
Compare Personal Loans – An Alternative to a Line of Credit

Loans from $5,000 to $100,000 – Rate Beat Program
Fixed-rate loans from 3.49%* APR with AutoPay
Funds available as soon as the same day

Custom loan recommendations
You can check rates without hurting your credit score
Quick funding
How you can use a personal line of credit
A personal line of credit is often a good choice when you need quick access to a large amount of cash. Because a line of credit is flexible, it's often best for expenses that take place over an extended period or when you're uncertain how much money you'll need.
For instance, a line of credit can help you finance:
Home repairs that take several weeks or months.
Wedding or other event costs.
Educational expenses.
Tax bills.
Emergency funding between paychecks.
Unexpected expenses, like medical bills or auto repairs.
Because a line of credit is so flexible, some people use it to manage everyday expenses, though the cost of interest makes that risky.
Though a personal line of credit offers access to a lot of cash, it's not always an ideal way to fund large expenses. For example, if you plan to use the money for extensive home projects, you may consider a home equity line of credit (HELOC) instead.
HELOCs are secured lines of credit that leverage your home's equity. They often have lower rates, and interest may be tax deductible—not the case with a personal line of credit.
Pros & cons of personal lines of credit
You'll receive quick access to funds, usually within one or two business days.
Most banks offer lines of credit with interest rates lower than credit cards.
It can be a good alternative to a personal loan, as you won't borrow more than you need.
It can be a better alternative to a credit card, which is likely to have higher interest rates.
You may have the option to tie it to your checking account as a form of overdraft protection.
Typically have higher interest rates than good credit personal loans and even some fair credit loans.
Just like with credit cards, a high balance can negatively impact your credit score. Generally, you want to keep your due below 30% of your credit limit.
Most personal lines of credit have variable rates that will increase if the market rate goes up. This means your monthly payment may change each month. If you prefer a predictable, fixed payment and rate, a personal loan is a better option.
Personal line of credit eligibility & rates
Like many financing options, personal line of credit eligibility and rates are based on several factors, including your credit history, credit score, income, and debt-to-income ratio (DTI). A high credit score and a low DTI ratio will yield lower rates.
Regardless, rates on a personal line of credit are typically better than those associated with credit cards.
Relative to financing such as HELOCs or secured loans, however, they are still higher, since a personal line of credit is unsecured. And in some cases, you'll be expected to pay down your debt pretty quickly.
Bottom Line: Is a personal line of credit right for you?
Whether a personal line of credit is right for you will depend on your specific financial situation. Personal lines of credit have many perks, including flexibility, and lower interest and higher limits than credit cards.
However, it's important to be realistic about your current income and only take out what you are able to repay.
Always consider all of your credit options before making any final decisions on financing. And always have a plan for how you will use the money—and how you will pay it back.
---
*Your loan terms, including APR, may differ based on loan purpose, amount, term length, and your credit profile. Excellent credit is required to qualify for lowest rates. Rate is quoted with AutoPay discount. AutoPay discount is only available prior to loan funding. Rates without AutoPay are 0.50% points higher. Subject to credit approval. Conditions and limitations apply. Advertised rates and terms are subject to change without notice.

Jennifer Lobb is a small business and personal finance writer. She has a passion for writing and her work has been featured in a number of online publications and media outlets, including MSN, Inc., and more. Jennifer is a graduate of University of Denver and received a MA with a focus in Literature, Culture, and Arts Management. When she's not writing, she can be found with a good book in hand or whipping up something creative in the kitchen.