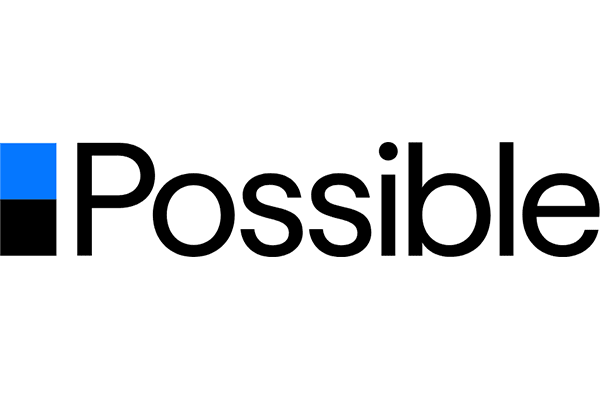 View Rates
Loans for borrowers with bad or no credit
APRs between 150% and 200%
Receive up to $500 in cash
Applying does not impact your credit score
Note: While Possible Finance loans can be a better option than payday loans, we do not recommend taking out loans with an APR above 36%. Consider our picks for the best bad credit loans before borrowing with Possible Finance.
Taking out a loan is a relatively easy process, but can be difficult if you have bad credit or no credit history. Many would-be borrowers find themselves turning to predatory products—like payday loans—after being rejected for a traditional loan, even though doing so can be expensive and detrimental.
Possible Finance, a fintech startup founded in 2017, seeks to make this process easier and more affordable. Their goal is to help close the gap for borrowers who don't meet other lenders' credit requirements, but still need to borrow money. Possible Finance loans, available up to $500, can be obtained in just minutes online, and even work to help build credit as borrowers pay them off.
Here's a look at our Possible Finance review, the products they offer, why they don't require good credit, and what sort of borrowers could best benefit from this "financial fairness" lender.
In this article:
Possible Finance loan details
Online installment loans offered by Possible can be an alternative to traditional personal loans, payday loans, and even credit builder loans. The difference is that Possible doesn't have any minimum FICO credit score requirements in order to qualify—and while Possible does run a soft credit check, this doesn't factor into their lending decision and won't impact your score.
In order to qualify for a loan through Possible, you'll need to meet certain eligibility requirements. You must:
Be at least 18 years old
Have a checking account (which you'll need to link to Possible) with at least three months of history
Receive deposits totaling $750 or more into that account each month
Show valid ID
| | |
| --- | --- |
| | Possible installment loan |
| Loan limits | Up to $500 |
| Rates | 150% to 200% APR |
| Funding time | Within minutes to a debit card, or 1 – 2 business days to a bank account |
| Repayment terms | 8 weeks |
| Late fees | None |
| Application | Mobile app |
Possible isn't yet available to borrowers in every state, though they are expanding quickly. Currently, Possible Finance is only offered to consumers in the following 21 states:
Alabama
California
Delaware
Florida
Idaho
Indiana
Iowa
Kansas
Kentucky
Louisiana
Michigan
Mississippi
Missouri
Ohio
Oklahoma
Rhode Island
South Carolina
Tennessee
Texas
Utah
Washington
How does Possible Finance work?
Possible Finance works like any other lender, offering cash to borrowers when they need it most. Through Possible, borrowers can take out up to $500 with an application process that takes as little as 60 seconds to complete from your phone. However, maximum loan amounts can be lower in some states, due to borrowing regulations.
Once approved, the funds from a Possible loan can be added to a debit card in minutes or deposited into your bank account within one to two business days. This money can be put toward any number of uses, such as:
Paying bills
Making a large purchase
Covering an unexpected repair
Taking a trip
As with most personal and payday loans, how you choose to use the money is up to you.
Borrowers will have eight weeks to repay their Possible Finance loan, over a series of four installments. With that said, Possible does allow borrowers to make adjustments to their payment date(s), if needed, and doesn't charge a late fee on delayed payments.
How Possible Finance helps build credit
Your credit history—and in turn, your credit score—is built upon the variety of credit-based accounts that you carry. As you manage those accounts, the creditor will typically report your account history to one or more of the credit reporting bureaus (TransUnion, Equifax, or Experian), which will track and add those to your official credit report(s). This account history includes everything from your initial balance and current balance to your credit inquiries and whether you make your payments on time.
As you repay your Possible installment loan, your payments will be reported to two of the three credit bureaus: Experian and TransUnion. This helps you to establish a positive payment history and build your credit as you pay down the balance.
How much does Possible Finance cost?
The cost of a loan depends on its interest rate, which is typically based on factors such as your credit history, the repayment term you choose, and even the type of loan you're taking out. Some states also set limits on the maximum APR lenders are allowed to charge, especially when it comes to short-term or high-interest products like payday loans.
According to recent data from the Consumer Financial Protection Bureau (CFPB), the median cost of a payday loan is 613% APR, or $23.53 for every $100 borrowed. Overdraft fees also cost borrowers significantly more: with a median overdraft fee of $34, a consumer borrowing $24 from their bank for three days would pay an APR of 17,000%.
The annual percentage rate, or APR, on a loan from Possible Finance ranges from 150% to 200%, depending on factors such as your location. So, say that a borrower in Washington (where there are interest rate caps) takes out a $200 loan from Possible. They will make eight biweekly payments of $57.50, for a total repayment of $230, for an effective APR of 151% for the loan.
Pros and cons of a Possible Finance loan
Apply in as little as 60 seconds
Funds can be received in just minutes
Get approved even with bad credit or no credit
No late fees, and payment schedule can be adjusted
Possible loans can help build credit
Cons
Can only borrow up to $500
Higher APR than personal loans or typical credit cards
Set loan terms (eight biweekly payments)
Can only apply through the mobile app
Must link a bank account
Customer ratings and reviews
Customer reviews can be helpful when vetting a company's products and reputation. These ratings can serve to tell you where a company's strengths lie, where they may fall short, and whether they're likely to meet your needs before you ever even sign up.
There is no shortage of online reviews for Possible Finance, though some platforms are generally regarded as being more trusted than others. These include the Better Business Bureau (BBB) and Trustpilot. Potential customers may also want to check out the app reviews left on Google Play and in the App Store, to learn more about the borrowing experience and how this platform-based lender works.
Here's a look at how Possible measures up, according to online ratings and reviews:
| | | | |
| --- | --- | --- | --- |
| | Rating | Praises | Complaints |
| BBB | 4.3 out of 5 stars | Quick deposits for approved loans & a simple application process | Slow communication |
| Trustpilot | 3.6 out of 5 stars | Ease of rescheduling payments | Slow response times |
| App Store | 4.8 out of 5 (79k+ ratings) | Easy application process & simple credit building | Lack of customer service options |
| Google Play | 4.7 out of 5 (44k+ ratings) | Simple borrowing & quick funding | Limited customer service communication |
| Facebook | 4.3 out of 5 | Simple process & quick funding | Poor customer service response time |
Possible Finance eligibility requirements
Qualifying for a loan through Possible is relatively simple, especially compared to other possible lending options such as a credit card or personal loan.
To be eligible for a Possible Finance loan, you'll need to:
Be 18 or older
Have a checking account with three or more months of history
Have $750+ in total monthly deposits into that account
Download the Possible mobile app
Have valid proof of identification
However, there are no minimum credit score requirements through Possible, putting these loans within reach for borrowers who may not otherwise qualify for lending. There also aren't any employment requirements, and co-borrowers are not necessary.
| | |
| --- | --- |
| Requirement | Why? |
| Borrowers must be 18+. | Possible Finance loans are only available to adults, age 18 or older |
| Borrowers must have a checking account with 3+ months of history. | Possible will look at your checking account's activity history to determine whether or not you're approved for a loan, and for how much |
| Borrowers must have $750 or more in deposits monthly. | Though Possible Finance doesn't have the employment or income requirements that other types of lenders do, you will still need to receive $750 or more in deposits into your linked checking account. |
| Download the Possible mobile app. | Possible Finance uses its mobile app to manage all of its lendings. |
| Have valid proof of identification. | This allows Possible to confirm that you are a real person. |
How do I apply with Possible Finance?
Applying for a loan through Possible Finance is a quick and simple process for most borrowers. In fact, the entire application can take as little as 60 seconds to complete.
1. Download the mobile app
The Possible Finance app can be downloaded to your phone through the App Store or Google Play store, and you can also launch the app through your web browser.
2. Provide your personal information
You will be asked to submit certain personal information, such as your name and Social Security number.
3. Submit a copy of your driver's license
In order to verify your identity, Possible will ask you to submit a photo of your driver's license as part of the application process.
4. Link your bank account
You'll need to link an active checking account to Possible, through the mobile app. This account will need to have at least three months of activity, with monthly total deposits of $750 or more into the account.
5. Wait for a push notification
You'll receive a notification on your phone, letting you know whether your loan request was approved, denied, or is under further review.
6. Accept your funds
If approved, you'll have three days to accept your funds within the Possible app. If you wait too long, you'll need to reapply for a loan, though there's no guarantee that you'll be offered the same loan amount.
How Possible Finance compares to other companies
There are many different products out there that are designed to help consumers improve their credit history and/or access the funds they need. The most popular include credit builder loans and secured credit cards.
While some of these products may offer similar benefits to Possible loans, though, there are a few very important differences to note.
Secured credit cards can also help build your credit history, but will require a deposit in order to secure the card; this won't help a consumer looking to borrow funds quickly.
Credit builder loans may offer a line of credit and credit history-building benefits, but can't give consumers cash-in-hand in just minutes, the way Possible can.