Best Home Improvement Loans for 2019
If you're looking for a home improvement loan, you have several options including personal loans, home equity loans, and other financing choices.
There are a handful of common situations where a person might find themselves searching for a home improvement loan. One example is if an emergency repair is needed – you might look for a home improvement loan if you need a new air conditioning unit or your roof is leaking.
Other home improvement needs might be less urgent. For example, you might want to finance a kitchen or bathroom remodel, or maybe you're planning to sell your home and you want to make some improvements to increase the value.
If you don't have the extra cash available, you may consider financing your home improvements. There are multiple ways you can do this, and each is going to have its own set of pros and possible cons. There are loan options that are specifically designed for home improvement, so you might apply for a home improvement loan through a personal loan lender. Other options include home equity loans, HELOCs, credit cards, and mortgage refinancing.
In this guide:
Personal Loans for Home Improvement
A personal loan is usually an unsecured loan, meaning no collateral is required. You can often find personal loan companies online, and you may be approved within a matter of minutes.
Funding tends to be very fast with these loans, and they usually have lower lending requirements than other forms of financing. They can be used for pretty much anything you choose, but financing a project with a personal loan can be expensive.
Advertisement
Find a Personal Loan for Home Improvement
Typical Home Improvement Loan Rates
Interest rates on personal loans can be high, particularly for applicants who do not have good credit. For example, many personal loans have annual percentage rates as high as 35% or more. Before using a personal loan for home improvements, you need to think about the potential ROI you would get from the project and whether it justifies the high cost of a personal loan.
Some Companies That Offer Home Improvement Loans
There are quite a few companies that offer personal loans. Avant, LendingClub, OppLoans, and LightStream are some examples.
Avant personal loan APRs usually range from around 9.95% up to 35.99%, and there are origination fees that can be as high as 4.75% of the amount of the loan. You can borrow up to $35,000.
LendingClub offers personal loans at 6.95% to 35.89% APR, with origination fees of 1% to 6% of the loan amount. You can borrow up to $40,000.
OppLoans offers small, personal installment loans and even secured loans – up to $4,000. However, OppLoans products are more short-term than a lot of other personal loans, and as a result, the APR can be as high as 199%.
LightStream offers home improvement personal loans up to $100,000, with APRs ranging from 5.34% to 13.04%.
How to Apply
To apply for personal loans, you will usually need to provide some personal information and maybe proof of income. Most companies let you apply online, and it's a relatively fast, straightforward process.
Anything Else to Know?
Unless you're in an emergency situation, personal loans should probably be lower on your list of choices when it comes to funding a home renovation project. They can be costly, and the monthly payments can be high depending on the interest rate you're given and how much you borrow. The best personal loans typically go to borrowers with good or excellent credit.
You also might not qualify for higher loan amounts, which might be a hindrance if you're funding a larger home improvement project.
Alternative Loan Options
Home Equity Loans
Home equity loans are often considered home improvement loans, and there are a few options that can fall into this category. This includes second mortgages, HELOCs—which will be covered in more detail below—and cash-out refinancing.
With a home equity loan, you're borrowing against the equity you have in your home. Since there is collateral, which is your home, they tend to be easier to qualify for than other options. A traditional home equity loan is paid in a lump sum and is repaid in installments. The interest on this type of home improvement loan might also be tax deductible.
Advertisement
Tap into your home equity to fund your life goals!
Between $15,000 and $100,000 in funding
Approval in 5 minutes, funding in 5 days
5, 7, 10, 15, or 20-year terms
No appraisal, title or maintenance fees. Just one low origination fee
Typical Interest Rates
Home equity loans tend to have the benefit of low interest rates, particularly compared to options like credit cards and unsecured personal loans. Currently, the average home equity loan interest rate is around 5.85%.
Some Companies That Offer Home Equity Loans
Many large, traditional financial institutions offer home equity loans. Two well-ranking lenders are US Bank and CitiMortgage. US Bank has fixed interest rates and loan terms up to 30 years. CitiMortgage offers flexible home equity loan terms ranging from five to 30 years.
How to Apply
The application process for a home equity loan is will be more comprehensive than applying for a personal loan. Most lenders want to see an 80 percent loan-to-value ratio after your home equity loan for approval.
That means you need to own at least 20 percent of your home to qualify. Most lenders require a credit score of at least 620 to qualify, and a lender is going to want to verify your finances to make sure you're going to be able to pay. This might mean looking at not only proof of income but also things like your tax records.
Anything Else to Know?
While home equity loans can be a good option to pay for home improvements, one of the biggest risks is that if you take out a loan and you're not able to repay it, you could lose your home. This is important to keep in mind.
>> Read More: Should you use a home equity loan or line of credit for remodeling improvements?​
HELOCs
Home equity lines of credit, or HELOCs, are a little different from traditional home equity loans. It is still based on providing you financing because of the equity you've built in your home.
However, a HELOC is revolving credit similar to a credit card. This means that you don't receive a lump sum that you then pay back in regular installments. Instead, you receive access to a line of credit, which you use and pay back as necessary. There is also a risk of losing your home with a HELOC.
Typical Interest Rates
Compared to something like a personal loan or credit cards, the interest rate on HELOCs is usually pretty low, but it may be a bit higher than the rate on a home equity loan. The average current rate on a HELOC is around 6.26% APR.
Some Companies That Offer HELOCs
Plenty of large and small financial companies offer HELOCs. One example is Chase, with a max loan-to-value of 80 percent. Chase provides interest rate discounts for people who have a checking account with them, and you can convert your HELOC to a fixed rate for up to 20 years. SunTrust is another HELOC lender with a max LTV requirement of 89.9% and both variable and fixed-rate loan options.
How to Apply
Your credit score usually plays a pretty important role in whether or not you're approved for a HELOC. You should also check on the available equity you have in your home as compared to the home's value and the amount of money you need to borrow. Qualifying and applying for a HELOC is pretty similar to the process for a traditional loan.
Anything Else to Know?
One of the biggest pros of a home equity line of credit is that you can use only the amount of credit that you need, and there are often flexible repayment options as well. However, it's easy to overspend if you have access to a large line of credit, and many HELOCs are variable-rate, so your rates can go up over time.
>> Read More: Home equity line of credit vs. personal loan for small home improvements​
Credit Cards
Some people might think about putting a home improvement or renovation project on a credit card. This is usually a bad idea unless there are very particular circumstances. First, credit cards tend to carry high interest rates, and they are usually significantly more than the rates on something like a home equity loan or HELOC.
If you do want to use a card, it should be a card that's offering a 0% APR period or one that has some sort of valuable promotional offer. Then, if you can repay the expenses you charged before the promotional period ends, it might not be such an expensive way to fund a home improvement project. If you don't think you would be able to reasonably manage paying off the costs of your home improvement project quickly, it's probably best to reconsider using a credit card.
Mortgage Refinancing
If you are looking for home improvement loans or ways to fund a home improvement project, you might also consider refinancing your mortgage. This means you're getting a new mortgage, which should theoretically also come with a lower interest rate. You can do a cash-out refinance to borrow against the equity you have in your home.
While a cash-out mortgage refinance can be a viable option to finance home improvement or renovation projects, you want to make sure you're not actually ending up with a higher monthly mortgage payment as a result. For example, if you roll the fees into the amount of the loan you're getting, you might be paying more.
Ask the Expert
President of Fidelis Mortgage & Certified Reverse Mortgage Professional
While this can be a great, cost effective (and possibly tax beneficial) tool to use, there are some things to consider:
Will the improvements add additional value to the property? Over-improving a property can spell trouble if/when you decide to sell. Before doing any major improvements, research your neighborhood to see what comparable properties are selling for. You might find selling the property and purchasing a new home to be a smarter move.
Can you afford the payments? Taking out a second mortgage means you're placing a lien on the property. This means you could run the risk of foreclosure in the event you're unable to make the monthly payments. Make sure you're 100% comfortable with the payments associated with the new mortgage.
Are there other assets available to draw from? Take a look at your current accounts to see if withdrawing from them may be a better option instead of taking on a loan with monthly payments. I would highly recommend talking with your tax professional and/or financial advisor before making any final decisions on this. Although you'd be accessing funds without incurring a monthly expense, there could be tax ramifications and/or withdrawal fees.
The one great thing about a low interest rate environment is borrowing money is more affordable. Instead of using a second mortgage to access funds, refinancing your existing first mortgage might be a better option.
For starters, the interest rate for a first mortgage will be lower than a second mortgage. In addition, if you're able to reduce the current rate on your existing loan, you may be able to borrow additional money and not realize an increase in your monthly mortgage payment.
This could be a more costly option (in comparison to a second mortgage) in terms of settlement costs. The key is how much are the total settlement costs and how long will it take you to recoup them?
Although there is a minimum age requirement, the federally insured reverse mortgage program can be a great option for homeowners 62 and over who are wanting to make improvements to their property.
A lot of our clients have reached a stage physically in their lives where they need to make adjustments to their house. A reverse mortgage will give them access to a percentage of their property value and will not require any monthly principal and interest payments.
They could draw the funds, make the improvement, and remain in the property of the rest of their lives. The interest is deferred until the end of the loan, which is when the last borrower permanently vacates the property (normally upon their passing). The property is sold, the reverse mortgage is paid off, and the heirs walk away with all of the remaining equity. There's also a Reverse Mortgage for Purchase program for borrowers who would rather sell their existing home and purchase a new home with no monthly mortgage payments.
When is a Home Improvement Project Worth It?
While the idea of a home improvement project can seem fun, it's a big financial decision, and it should be weighed carefully, particularly if you're going to borrow money to finance it.
There are a few situations where it might be worth it to invest in a home improvement project:
If your home isn't functional or working well for the needs of your family
​There are certain home improvements that can save money, such as adding new energy-efficient features, such as solar panels
You want to sell your home for the maximum possible price
Be careful about putting so much into a home improvement project to the point where it's a bad investment.
Ask the Expert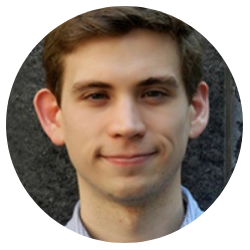 Certified Financial Planner & Editor of CreditRepairExpert
There are a few factors to consider to determine when you should take out a loan to improve your home. Ideally, you should have good to excellent credit and a reliable source of income. Because the repayment schedule can depend on the finance option you choose, don't forget to consider your future plans.
Loans that are secured by your home, including HELOCs and second mortgages, must be repaid when you sell your home, for example. If you plan to sell your home within a few years, make sure you have a plan to pay back the loan by then or that you have accounted for the expense.
The closing process should also be taken into consideration. Unless you choose to finance your home improvement with credit cards, you can expect to go through an application and underwriting process that can take 6 to 8 weeks. If your goal is to start on your home renovation in early spring, you should take out the loan in the winter.
A home improvement loan is an unsecured personal loan which means it isn't tied to your home. This type of loan can be easy to qualify for through an online lender and it may be possible to get the funds within just a few days. This can be a good option if you need the money to begin your project right away and you have very good credit to qualify for the lowest interest rates.
A HELOC allows you to borrow against the equity in your home. This is a unique loan option because it has a draw period and repayment period. During the draw period, you can take out the amount of money you need, as you need it, up to your approved limit. After a period of time, your draw period ends and you make monthly payments toward interest and principal. HELOCs almost always have variable interest rates.
A HELOC is a good choice if your renovation will go on for some time or you aren't sure exactly how much you need. During the draw period, you can make interest-only payments for extra flexibility. The downside is the interest rate is likely to rise and increase your payments.
Bottom Line
While most banks don't offer specific home improvement loans, there are options available to finance home projects. Weigh each carefully based on factors including the project you're planning to invest in, your credit history, and your ability to repay a loan or credit card payment.

Author: Ashley Sutphin
Ashley Sutphin Watkins is a graduate of UNC-Chapel Hill where she studied journalism. She has worked as a journalist, content creator, and copywriter for nearly a decade, with a focus on personal finance, real estate, and healthcare. She now lives in Knoxville with her husband and young kids. During her free time, she enjoys traveling and enjoying the outdoors in East Tennessee.
Personal Loans Information