Wells Fargo is exiting the student loan industry. To compare other options, check out our picks for the best private student loans.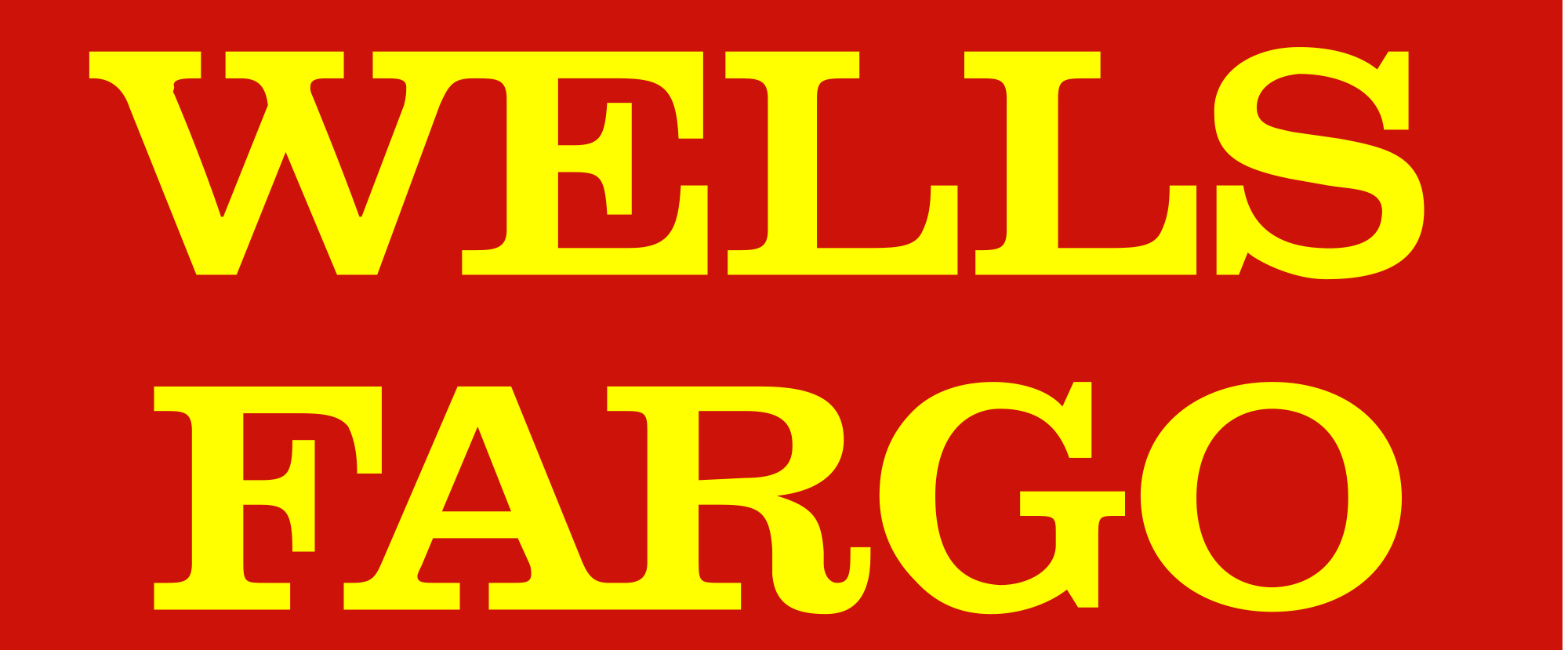 at Wells Fargo's secure website
What we like:
Large range of borrowing amount
Rates (APR)

6.99%

–

23.99%

Loan Terms

Up to 5 years

Loan Amounts

$3,000

–

$100,000

Fees

Origination fee:

None



Prepayment penalty:

None
See how Wells Fargo's personal loan product stacks up with other options
If you've ever taken out a line of credit or applied for a personal loan, then it's very likely you've heard of Wells Fargo. It is one of the most prominent banks in the United States and currently ranks fourth in market capitalization worldwide, according to the 2018 S&P Global Market Intelligence Report of the 100 largest banks in the world. Wells Fargo offers many financial services, including both secured loans and unsecured personal loans.
Personal loans are typically a good option for borrowers with a strong credit history and an ability to prove that they'll be able to repay the balance according to the loan terms. These loans can be used for a variety of purposes, including credit card debt consolidation, home improvement projects, medical bills, even funeral expenses.
In this review:
Getting a Wells Fargo Personal Loan
The application process for Wells Fargo is fairly simple. Existing customers can apply for a Wells Fargo personal loan right on their website, but new customers may need to visit a branch to apply. Before you apply, though, you should check your credit report to determine your likelihood of getting approved.
Credit Score Requirements
Wells Fargo will do a hard pull on your credit report, which can temporarily hurt your FICO credit score. The company doesn't publish a minimum credit score needed for a personal loan, but if you're interested in an unsecured personal loan, you should at least have a credit score between 660 and 749.
Wells Fargo bad credit loans aren't unheard of, but if your credit is poor, your interest rate will be much higher. To receive the lowest rate, you will need to have excellent credit.
>> Read More: Best personal loans for bad credit
After you apply for the loan, you should find out pretty quickly whether or not you've been approved. If you've been approved, Wells Fargo may distribute the funds as early as the next business day. You can have the money deposited into a Wells Fargo checking account, transferred to another checking account, or applied directly to your debts.
Basic Information
Wells Fargo offers competitive annual percentage rates on their unsecured personal loans. Here is some basic information:
Loan Rates: Currently

6.99%

to

23.99%

APR.
Loan Terms: Up to

5 years

.
Fees: There are no prepayment penalties, origination fees, or annual fee.
Loan Amounts:

$3,000

to

$100,000

.
The Benefits of Wells Fargo Loans
There are many benefits to taking out a personal loan from Wells Fargo. Current Wells Fargo customers will see the biggest return on their investment.
Current customers can receive a

0.50%

interest rate discount simply for having an active Wells Fargo checking account.
The application and approval process can take as little as 15 minutes and Wells Fargo often distributes the funds within a business day of approval. This is better than what many other banks offer.
Wells Fargo supplies borrowers with ample resources on their website. There is a loan calculator that tells potential borrowers what they can expect their monthly payments to be. This can help you decide whether or not you're ready to take on the loan payments or whether you should consider applying with a cosigner.
The Downsides of a Wells Fargo Loan
Of course, any time you are considering taking out a personal loan there are potential drawbacks. Additionally, you should take into account the reputation of the bank you're considering doing business with.
Wells Fargo does have a history of setting up fraudulent user accounts. And about 190,000 Wells Fargo accounts were hit with unnecessary fees. This led to a $142 million class-action settlement in 2017.
Another thing to keep in mind is that Wells Fargo doesn't guarantee fast approval on any of their personal loans. The bank may require additional documentation before approving you, and they will conduct a hard inquiry into your credit report, which could hurt your FICO credit score.
Wells Fargo doesn't list their minimum credit score requirements, but they will take your credit score and credit history into consideration. It's possible to get approved for a loan without a good credit history but you should expect to pay a higher interest rate.
It may also be possible to find better interest rates with another lender. Check out our picks for the best personal loans to compare your options.
Bottom Line
If you need to take out a personal loan for credit card debt consolidation or to finance a home improvement project, Wells Fargo could be a good option. They offer many good features like fast approval, no origination fees or prepayment penalties, and competitive repayment terms.
The company hasn't always been known for its transparency, which has hurt its reputation with many consumers. But there are still many good reasons to take out a personal loan through Wells Fargo.
The company offers many perks for the average borrower, but current Wells Fargo customers will see the best rates. You could enjoy a rate discount for transferring the funds to your Wells Fargo checking or savings account.
The bottom line is, you should always do your research before taking out a personal loan. See what your options would be with several different online lenders.
>> Read More: Wells Fargo personal line of credit