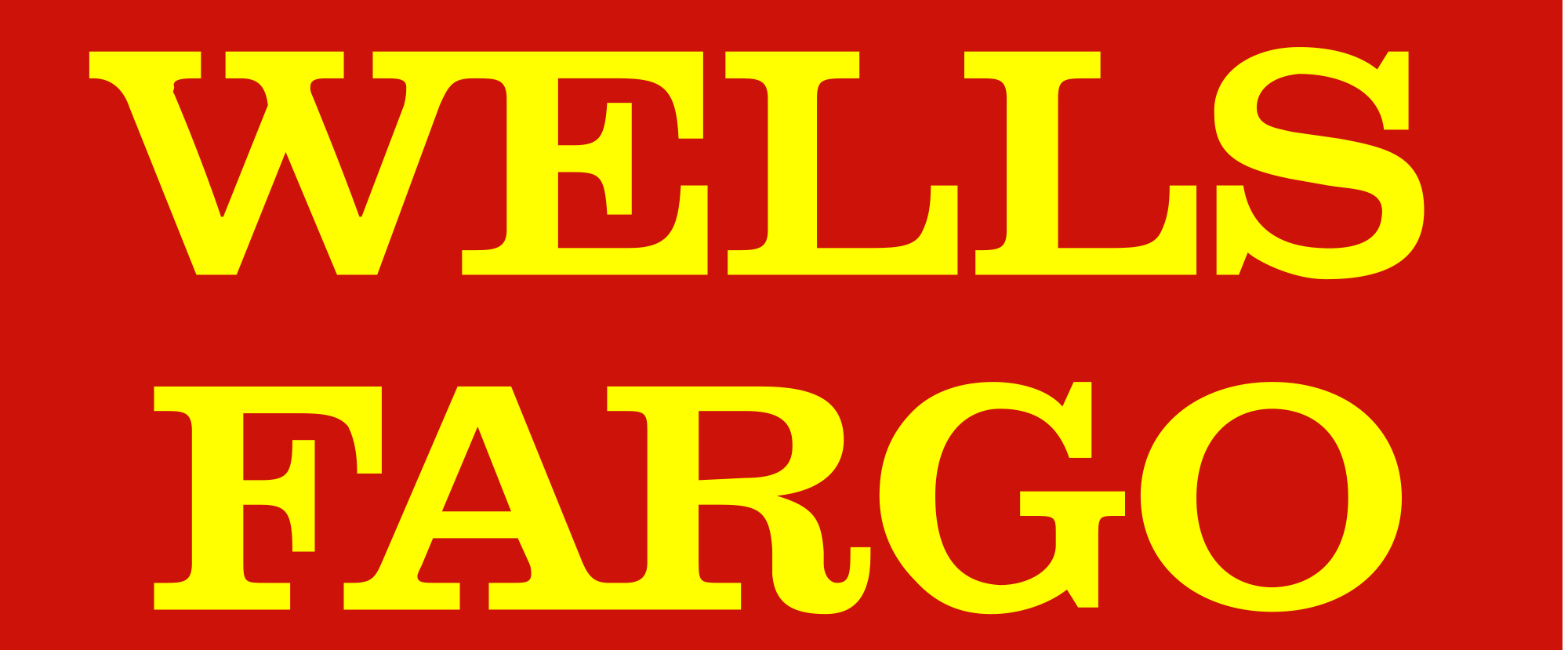 at Wells Fargo's secure website
What we like:
Large range of borrowing amount
Rates (APR)
6.99% – 23.99%
Loan Terms
Up to 5 years
Loan Amounts
$3,000 – $100,000
Fees
Origination fee: None

Prepayment penalty: None

Late fee: None
See how Wells Fargo's personal loan product stacks up with other options
Currently based out of California, Wells Fargo ranks high internationally and in the United States as one of the most prominent banks. Largest in market capitalization worldwide and third largest in United States assets, Wells Fargo offers a variety of financial services to its clients. Aside from credit cards and mortgages, Wells Fargo offers its own personal loan for consumers with unique funding needs.
The Wells Fargo personal loan is a comparatively competitive product in the personal loan marketplace. It is available for a variety of reasons, and it is available to more than just Wells Fargo customers. There are plenty of pros and cons to this company's personal loan options, but at any rate, there are plenty of details to consider for this financial product.
Wells Fargo Personal Loan Offerings
True to its name, a Wells Fargo personal loan can be used for a large variety of reasons. These loans can be applied for random medical expenses, funeral financing, a car loan, debt consolidation, home improvement expenses, relocation expenses, vacation expenses, utility payments, course or class tuition, and more. In reality, a personal loan can be used for any and all reasons.
Aside from being applied to any sort of personal expense, there are two different types of Wells Fargo offers available to potential borrowers. The first product is simply a personal loan which is an unsecured loan for various purposes (pretty much the standard definition of a personal loan).
The other offer is the Wells Fargo Time Account or Savings Secured Loan which is available if the borrower has a Wells Fargo savings account or time account. The funds in either of these two accounts are viewed as collateral which makes the loan secured (so slightly different than a standard personal loan). There are several perks to using one of these loans compared to the standard personal loan.
Loan Amounts
Depending on which personal loan is chosen, there are two different loan amounts available to potential borrowers. The standard personal loan can amount to anywhere between $3,000 and $100,000 while the savings secured personal loan can provide anywhere between $3,000 and $250,000.
Types of Loans
There are differences between these two loans that should be mentioned. Collateral is required in order to qualify for a savings secured loan, and this collateral must come from a Wells Fargo savings account or time account. For example, a $40,000 secured personal loan requires at least $40,000 in collateral in the Wells Fargo bank account. This money is essentially frozen until the loan is paid off in full. The standard Wells Fargo personal loan does not require the same collateral since it is unsecured.
Interest Rates
Wells Fargo only offers fixed personal loan rates. These annual percentage rates (APRs) range from 6.99% to 23.99%. Keep in mind that lower APRs are generally available for those who borrow a savings secured personal loan.
Repayment Terms
The repayment terms are dependent on the size of the loan. The maximum repayment period is up to 60 months, or five years. A shorter term is available for certain loan amounts, and it must be noted that APR is affected by total loan amount as well.
Fees
For both types of Wells Fargo personal loans, there are no prepayment fees when a loan is paid off before the payment period is up. Additionally, borrowers who are taking out an unsecured personal loan do not have to worry about an origination fee. For the secured savings Wells Fargo personal loan, there is a $75 origination fee.
Benefits
There are plenty of benefits to keep in mind when considering a personal loan from Wells Fargo.
Aside from lower APR possibilities with a secured personal loan, there are APR discounts available to borrowers with a Wells Fargo checking account, and up to 0.50% is deducted for simply having an active account. This makes for a possible APR range of 5.99% to 19.99% instead of the other APR listed earlier.
One of the most prominent benefits of a Wells Fargo personal loan is the personal loan cap limit. An unsecured loan maxes out at $100,000 while a secured personal loan maxes out at $250,000. These limits exceed the competition by a mile; for instance, the general standard for a personal loan is only around $35,000.
The speed of disbursement is another benefit to consider. The application and approval process can take up to fifteen minutes. Borrowers of both types of personal loans can gain access to funds within the same day of the application. This is much faster than all other competition.
Of course, there are plenty of helpful resources available on the Wells Fargo website when it comes to personal loans. There is a quick, simple personal loan calculator that tells a potential borrower the size of each monthly payment. This helps borrowers decide on whether to take out a loan or not.
Final Thoughts
Wells Fargo is definitely beneficial to any borrower who needs to take out a big loan. A personal loan from the super bank has certain characteristics that many other loan servicers do not emulate. While the website is not as transparent as some people would like it to be, there are still some solid reasons to choose Wells Fargo.
The maximum loan amount outstrips all other competitors by a considerable margin. On top of this, some of the lowest interest rates on the market are available. There are APR discounts that many other companies and loan servicers simply leave out.
Overall, a Wells Fargo personal loan has plenty of perks to the average borrower, but it is especially worth it to a borrower who already happens to be associated with Wells Fargo.
3.74
Wells Fargo Personal Loans
Author: Jeff Gitlen
Jeff Gitlen writes about a wide range of finance topics including everything from student loans to credit cards to small business financing. Jeff's work has been featured on a number of sites including Bloomberg, CNBC, Forbes, Market Watch, and more.
Personal Loans Information