Best Personal Loans for Good Credit
If you have good credit, personal loans are a great way to borrow money at low rates. We'll cover your top options below.

Personal loans are great because, unlike other types of loans, you can use a personal loan for almost any reason, from home improvements to paying off medical bills. They're also useful because they are easy to apply for, and lenders may fund loans in just days.
But since most personal loans are unsecured, they pose more risk to lenders than other types of secured loans. This means your credit history will play a large role in whether a lender accepts your application and the rates you receive.
You'll have the best chance of getting an unsecured personal loan if you have a good credit score. If you do have good credit, this guide will cover your options.
On this page:
6 best personal loans for good credit
We looked at a variety of banks and online personal loan lenders to rate and rank the best personal loans. Of those, these are the top lenders for those with good credit.
1. LightStream
LightStream is an online lender that offers "loans for practically anything," from debt consolidation to boat loans. This includes personal loans, which come with high loan limits and flexible terms.
Lender info:
LendEDU rating: 5.00 / 5.00
Minimum credit score: 660
Loan amounts: $5,000 – $100,000
Loan terms: 24 – 144 months
APRs: 3.49% – 19.99%
Full review: LightStream Personal Loan Review
---
2. SoFi

SoFi is an online lender that made a name for itself in student lending before branching out to other types of loans and financial services, including investing and bank accounts.
Lender info:
Minimum credit score: 660
Loan amounts: 24 – 84 months
Loan terms: $5,000 – $100,000
APRs: 5.99% – 21.20%
Full review: SoFi Personal Loan Review
---
3. PNC


PNC is a Pennsylvania-based bank that operates in 37 states throughout the midwestern and eastern United States. It offers a full suite of financial services, including banking, lending, and investing.
Lender info:
Minimum credit score: Not Listed
Loan amounts: $1,000 – $35,000
Loan terms: 6 – 60 months
APRs: 6.24% – 12.74%
Full review: PNC Personal Loan Review
---
4. Citizens Bank

Citizens Bank is a bank based in Providence, Rhode Island. It offers savings and checking accounts, lending, and retirement services to customers in New England and some other states.
Lender info:
---
5. Laurel Road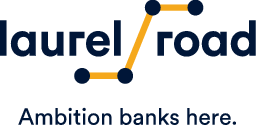 Laurel Road is an online lender that specializes in student loans, mortgages, and personal lending. It offers a quick application and an autopay discount.
Lender info:
Minimum credit score: Not Listed
Loan amounts: $1,000 – $45,000
Loan terms: 36, 48, or 60 months
APRs: 8.01% – 16.30%
---
6. Discover
Discover might be best-known for its credit cards, but it also offers other banking and lending services. You can apply for a personal loan from Discover through the company's website.
Lender info:
Minimum credit score: Not listed
Loan amounts: Up to $35,000
Loan terms: 36, 48, 60, 72, or 84 months
APRs: 6.99% – 24.99%
Full review: Discover Personal Loan Review
---
How to get good rates
Understanding how lenders figure out which loans to approve (and at what interest rates) can feel like navigating a maze. However, having an idea of your creditworthiness is the best place to start.
If you have good credit, you're already on track toward getting a good rate on your loan. If your credit is excellent, there's not much more you need to do to get the lowest rates available. But even if you have a good to excellent credit score, don't just accept the first loan offer you receive.
Getting the best interest requires shopping around. Ask a few different lenders for pre-qualified quotes, then compare the offers. This won't hurt your credit score, and it will give you a good idea as to the interest rate you'll pay. Usually, getting three quotes is sufficient to get a good deal.
Don't forget to factor common personal loan fees not included in the annual percentage rate, like prepayment penalties and late fees, when comparing loans.
>> Read more: APR vs. Interest Rate: What's the Difference?
I thought I had good credit, but I'm not getting low rates
Different personal loan companies have different standards when it comes to approving loans and setting interest rates. If you have good credit, but you're still not getting rates as low as you expected, you might be better offer applying for a loan from a fair credit lender.
If your score is on the low end of what's considered good credit, a good credit lender might see you as a riskier prospect. At the same time, you'd be a high-end borrower for lenders that target consumers with worse credit profiles, so they might offer a better APR range to win your business.
Usually, FICO scores in the 660s and 670s are right on this cusp, so you'll want to compare offers from lenders from both of our lists to find the best deal. If your score is in the 690s, you have a good enough score to get reasonable rates from most lenders on this list.
It's also possible that your loan purpose could be impacting your rate. While most personal loans can be used for almost anything you'd like, some lenders enforce different rates based on how you're spending the money.
Will applying for a loan hurt my credit score?
Your credit score is made up of many factors, one of which is the number of hard pulls on your credit report. When you apply for a personal loan, your potential lender will usually perform a hard credit check on your credit report, so applying for a loan will dock your score by a few points.
In general, the impact is so small that you really shouldn't be worried about it. It's nothing compared to the impact of high credit card debt (which you may be trying to consolidate with this loan), and it disappears completely from your report after two years.
If you keep up on your monthly payments and keep your loan balances low, that will more than offset the impact that applying for a loan has on your credit score. As a bonus, your new personal loan will add to your credit history and help with your credit mix, which can boost your score.
Get prequalified
When you're shopping around, you can submit an online application for prequalified quotes without actually applying for the loan.
These involve a soft credit inquiry, not a hard inquiry, so you won't have to hurt your credit to compare actual rates from different lenders. If you only submit a full loan application with one lender, you'll only see one hard pull on your report.
The thing you want to avoid is completing the full application process multiple times, because each loan application will drop your score by a few points.

TJ is a Boston-based freelance writer who specializes in credit, credit cards, and bank accounts. He graduated with a degree in business from Northeastern University and has been featured on Credit Karma, DollarSprout, and Bankrate.