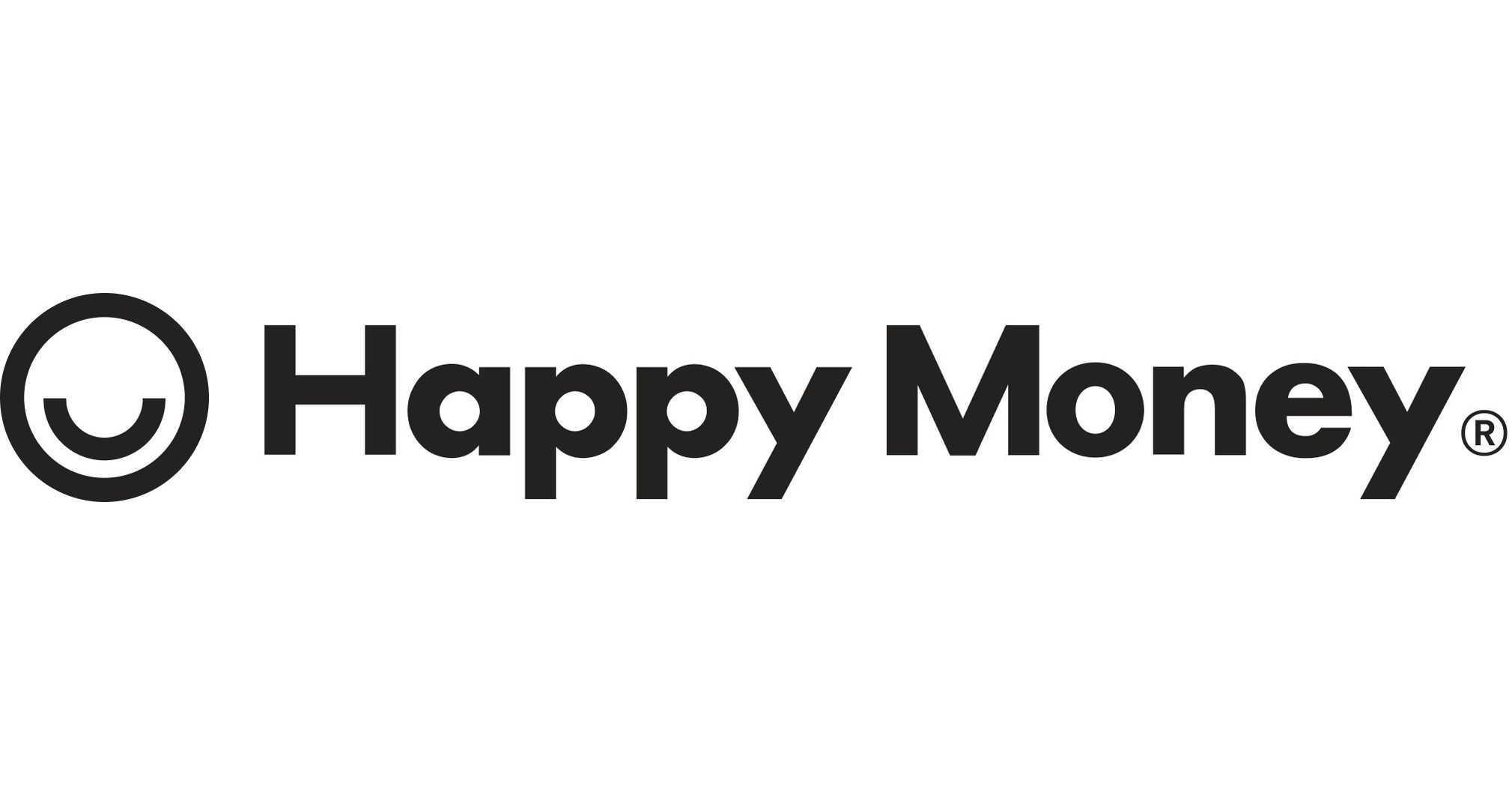 What we like:
Immediate decision after an easy online application, varied loan options, and a soft credit inquiry
Rates (APR)

10.50%

–

29.99%

Loan terms

2 – 5 years

Loan amounts

$5,000 – $40,000

Fees

One-time origination fee of 0% – 5% depending on the terms of your loan
See how Happy Money compares to other personal loan lenders.
Happy Money is an online lender that partners with credit unions and other community lenders to offer personal loans to borrowers who want to consolidate credit card debt. The company aims to make these personal loans accessible, easy, and transparent for borrowers.
What this looks like in practice is an easy online application that shows you approval and loan options within minutes. Our Happy Money personal loan review will address the application process, rates and fees, loan amounts and terms, as well alternatives so you can make an informed decision.
In this review:
Happy Money personal loans at a glance
Happy Money personal loan
Loan amounts
$5,000 – $40,000
Term length
2 – 5 years
Interest rates (APR)

10.50%

–

29.99%

Fees
Origination fee from 0% – 5%
Rate reductions
None
Minimum credit score
640
Income requirements
Depends on loan amount and debt
Availability
Excludes Nevada and Massachusetts
The personal loans from Happy Money are geared toward those with high-interest credit card debt. Its product is called "The Payoff Loan," and Happy Money looks at how much credit card debt you have when you apply.
Happy Money personal loans have an easy and straightforward preapproval process. There's no hard credit check and within minutes of inputting your personal information, you can see the loan amount, APR, term, and fees before the lender pulls your credit.
Borrowers with excellent credit can qualify for an APR as low as 10.50%. Aside from the origination fee, Happy Money does not charge any other fees, including late, returned check, application, or annual fees.
Personal loans are available to borrowers in all states except Nevada and Massachusetts.
Pros and cons of a Happy Money personal loan
Happy Money personal loans have some great features, but there are some downsides you'll also want to know. Our Happy Money review includes a detailed explanation of the pros and cons of a Happy Money personal loan.
Soft credit pull

A soft credit pull means you can look at the different loan options without affecting your credit score. You can also see if you won't be approved for a loan.

Easy online application

The online application for Happy Money is incredibly fast and convenient. You'll provide your personal information, income, and housing payment to get a decision. 

Immediate decision

There's no going back and forth with a lender. You can see your approval and loan options before a hard credit check. 

Transparent requirements

Happy Money tells you upfront that you need a credit score higher than 640 and no delinquencies on your credit report. Other factors—such as your debt-to-income ratio, age of credit history, credit utilization, and open and satisfactory trades—also impact your approval. 

Fixed APR

You qualify for your APR upfront. Once approved, the APR is fixed.

Low APR available

Compared with other lenders who offer personal loans, the lowest APR Happy Money offers is very competitive at 10.50%. Borrowers need excellent credit and must meet all other criteria to qualify for the lowest rate.

Minimal fees

Borrowers can expect to pay an origination fee between 0% and 5% upon receiving the loan, but all other fees are eliminated to help borrowers pay down debt. There are no application fees, late fees, prepayment penalties, annual fee, or returned check fees. 

Definite payoff

Making one monthly payment means your money will go to paying off debt, rather than the various interest charges you would pay if your debt remained unconsolidated. With loan terms between two and five, you'll have a set a date for when you will pay off your loan. 
No joint applications

The application only asks for your annual income from employment and directs users not to use household income. This may limit a borrower's ability to qualify for and repay a loan. 

Less flexibility on the online application

The online application uses cookies to remember your information and doesn't allow for correction. For example, if you weren't approved for a higher loan amount and wanted to try for a lower amount, you can't go back and correct it. 

Only for consolidating credit card debt

Personal loans from Happy Money only serve one purpose: to pay off credit card debt. You'll need to look elsewhere if you need a personal loan for any other purpose.
How to apply for a Happy Money personal loan
The application for Happy Money is all online. It's quick and transparent—you will see if you qualify for a loan and the terms, all without a hard credit check.
To apply for the loan, you'll need:
Name
Address
Email address
Birth date
Personal annual income
Housing payment
To start the process, select "Check my rate." This will take you to the online application, where you'll start filling in the following information:
Personal information. On the first page, you'll fill in personal information, including your name, birthday, address, contact number, and email address. You will use your email address on a later screen to create an account.
Annual income. On the next screen, you will be asked your annual income. You're directed to only include your individual income, not your household income.
Housing payment. On the next page, you will provide your housing payment amount.
Set up an account. Next, you will create an account. Your email address prepopulates, and you need to create a password.
See your credit card debt. Happy Money processes the personal information you've given to find your credit card debt. It also comes back with your origination fee at this time.
Input your desired loan amount. Happy Money loans range from $5,000 to $40,000.
Your loan is processed. In seconds, Happy Money takes this information to determine what payment, loan term, and APR you'll qualify for.
See your loan options. If preapproved, borrowers are shown options for terms, payoff dates, and monthly payments. If not approved, reasons for the denial are displayed on screen, and you receive an adverse action letter via email. You may wait 30 days before reapplying.
Accept. After you see the terms, you can accept the option that works for you.
Funding is available three to seven days after borrowers can verify their personal information by uploading documents online.
Alternatives to a Happy Money personal loan
While Happy Money's transparency helps with applying for and choosing a loan, it's not the only player in town. There are hundreds of lenders with personal loan products.
Some lenders specialize in offering loans to borrowers with lower credit scores. Some provide a personal, in-branch experience. Others are known for quick funding or a low APR.
Your best bet for finding the diamond in the rough is to shop around for the right loan for your situation. The Consumer Financial Protection Bureau recommends borrowers always compare official loan offers before making a decision. When you're looking for more options, review our list of personal loans, each with an individual review.