6 Best Debt Consolidation Loans
Debt consolidation loans let you to repay multiple creditors with a new loan, ideally at a lower interest rate. They may also make repayment easier by extending your repayment period and lowering your monthly payments.
Young Americans have a lot of debt—an average of $5,472 in credit card debt, $27,975 in student loan debt, and $201,811 in mortgage debt, according to a recent LendEDU report.
Debt can be a major challenge, especially if you owe multiple creditors. One step toward becoming debt-free may be consolidating your debt—using a new loan to pay off multiple debts, so you're left with a single payment each month instead of many—especially if you can qualify for a lower rate.
This guide to debt consolidation loans will help you decide whether consolidation can help you get out of debt, and it will also help you compare the best debt consolidation lenders.
In this guide:
Compare debt consolidation lenders
6 best debt consolidation loans
LendEDU ranked and rated the best debt consolidation loans from financial institutions including banks and online lenders. Debt consolidation lenders were ranked for different credit histories, so any borrower can compare loan offers and find the loan that's right for them.
If you have good credit
Borrowers with credit scores of 680 or higher are typically viewed as having good credit, although lender requirements for good credit loans vary. Here are your best options.
LightStream
Good for: Good credit, quick funding, flexible repayment, no fees, high loan amounts
LightStream is a division of the FDIC-insured SunTrust Bank. For borrowers with good or excellent credit, it offers personal loans you can use for debt consolidation, among other purposes.
Lender info
SoFi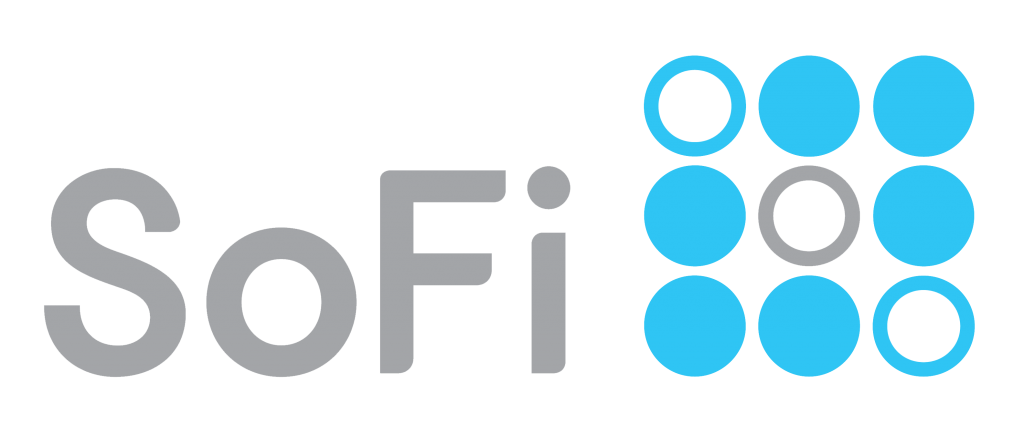 Good for: Good credit, no fees, high loan amounts
SoFi offers many loan options and other financial products, including student loan refinancing and personal loans you can use for debt consolidation. SoFi membership comes with advantages, including interest rate discounts and career assistance from professional counselors.
Lender info
---
If you have fair credit
Fair credit loans, which are usually available to borrowers with credit scores between 620 and 670, may cost more than those available to good credit borrowers, but generally still have favorable terms.
Marcus

Good for: Fair credit, flexible repayment, no fees, high loan amounts
Marcus leads our list of the best debt consolidation loans for borrowers with fair credit. Marcus is the consumer arm of the Goldman Sachs family of financial products. It offers personal loans you can use for many purposes, including consolidating debt.
Lender info
FreedomPlus

Good for: Fair credit, quick funding, high loan amounts
FreedomPlus caters to both prime and subprime borrowers, so those with fair or poor credit should consider this lender for debt consolidation loans.
Lender info
---
If you have bad credit
With a credit score below 620, you'll usually need a loan from a lender catering to borrowers with bad credit. Requirements may be more flexible, but you may also face a higher interest rate with a low credit score. You can see other options on our best bad credit loans page.
OneMain Financial

Good for: Bad credit, no fees, quick funding
OneMain Financial is our highest rated lender for borrowers with poor credit. OneMain's bad credit personal loans can be used for any purpose, including debt consolidation. More than 15 million people have obtained loans from this lender.
Furthermore, OneMain charges no fees of any kind to borrowers. This can be a big help in reducing the total cost of the loan.
Lender info
Avant


Good for: Bad credit, quick funding
Avant is an online lender that offers personal loans to borrowers with bad credit for debt consolidation or other expenses. Avant has no minimum credit score and the minimum annual income to be eligible is only $20,000.
Lender info
---
How we rated debt consolidation companies
We rate personal loans, such as those used for debt consolidation, based on the weighted average of several data points relative to other products in the same credit category: bad credit, fair credit, and good credit. You can read more about our methodology here.
How to find the best debt consolidation loan rates
Rates for debt consolidation loans vary based on several financial factors including:
Some lenders are more willing to make loans to people with poor credit, while others have stricter standards. Get personalized quotes from at least three of the best personal loan lenders before applying to find the best rate and terms for your situation.
How do debt consolidation loans work?
When you want to consolidate debt, the first step is to find and apply for a new loan. Personal loans make excellent debt consolidation loans since they can be used for pretty much anything.
Ideally, this loan will be enough to pay off your existing debts. Depending on your needs, you'll also want the loan to have a lower interest rate or lower monthly payment (or both) to reduce your cost and simplify repayment.
Once you're approved for a debt consolidation loan, the money goes to repay your existing debt. In some cases, the lender will send the money directly to your creditors. In others, you'll receive the funds and pay off your debts yourself.
Once your other debts are repaid, you'll just be responsible for the monthly loan payment on the new consolidation loan.
What types of debts can I combine with personal loan consolidation?
Because many personal loan lenders simply send you borrowed funds, you should be able to use your consolidation loan to repay almost any debts. This can include credit card balances, medical bills, home repair debt, and even other personal loans.
Most people use them to pay off high-interest debt, like credit card debt.
Some personal loan lenders restrict the loan purpose from paying off certain types of debt. Mortgage refinancing and student loan consolidation, for example, require specific types of refinancing loans.
What to consider before applying for a debt consolidation loan
Before you apply for a debt consolidation loan, consider the interest rate, the loan term, and any lender fees.
The interest rate
It's generally a good idea to consolidate debt if you can qualify for a new loan at the same or lower interest rate than existing debts. A higher rate would just make your debt cost more.
You're best off applying for a debt consolidation loan after you've taken steps to improve your credit score from where it was when you incurred the debt. That'll improve your chances of qualifying for a lower rate.
You could also consider asking a creditworthy cosigner to help you qualify for a loan at a better rate than you could secure on your own.
The loan term
If you're having trouble making monthly payments on existing debt, a longer loan term could help simplify your debt management and help you keep up with repayment.
Think carefully about the repayment timeline, as this affects both your monthly payment and the total loan cost. Look for a long enough repayment timeline that your monthly payment is affordable, but don't extend the loan term so much you have to pay a fortune in interest.
The fees
Some lenders charge origination fees, processing fees, and late fees, which can increase the cost of borrowing your debt consolidation loan. Your existing creditors may also charge prepayment penalties for the debt payoff.
Also look for discounts, such as autopay interest-rate reductions, which could reduce your cost of borrowing.
Alternatives to traditional debt consolidation loans
Unsecured personal loans are typically easy to apply and qualify for, even with some rough spots on your credit report, and they provide funding quickly. This makes them ideal for debt consolidation.
However, you may wish to consider these other financing options before committing to a personal loan, or if you have trouble qualifying for one.
Secured debt consolidation loans
If you have equity in your home, you may be able to consolidate debt with a home equity loan or home equity line of credit.
Consolidation loans secured by your home equity often come with lower interest rates because your home acts as collateral to reduce a lender's risk.
However, you need to build equity to qualify, your home is on the line, and the application process is typically longer and more costly than for unsecured loans.
Balance transfer credit cards
Many people trying to consolidate debt are hoping to move away from owing money to credit card companies. This is typically a good idea, which is why none of the best debt consolidation loans we rated above involve credit cards.
However, there are situations where signing up for a new card can help—provided you're committed to paying down your debt. This can make sense if you're able to qualify for a balance transfer credit card with a 0% APR on transferred debt for a period and no balance transfer fee.
If you can pay off the credit card debt before the 0% APR period ends, this can be a great way to consolidate debt from multiple credit cards and save money on interest. If you can't pay it off in time, however, the interest rate will likely jump and increase the cost of your debt.
Author: Christy Rakoczy
Christy Rakoczy is an experienced personal finance and legal writer who has been writing full time since 2008. She earned her JD at UCLA and graduated from the University of Rochester with a degree in media and communications. Her work has been featured on CNN Money, MSN Money, Yahoo Finance, USA Today, and more.
Your Guide to Financial Freedom

Money tips, advice, and news once a week

Join the LendEDU newsletter!

Thanks for submitting!

Please Enter a valid email
Personal Loans Information