Jora Credit Personal Loan Review: Fast Money, High Rates
Jora Credit offers small personal loans to borrowers who may not be able to get approved elsewhere. Their products are very expensive, though, so if you can qualify with a more affordable lender, try that first.
Key points:
Jora Credit offers small loans with short repayment terms, suited for people who need quick access to emergency cash.
Jora's APRs are extremely high, and would only make sense for people with bad credit. Even then, however, borrowers should compare Jora with other options.
---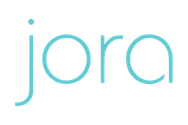 on Jora's secure website
Rates (APR)
170% – 349%
Loan Terms
Up to 30 months
Loan Amounts
$500 – $2,600
Fees
Origination fee: None

Prepayment penalty: None

Late fee: None
See how Jora's personal loan stacks up with other options
Most people find themself in need of emergency cash at some point. When you need to borrow, one of the first choices you'll need to make is to choose which lender you want to borrow from.
If you need quick cash, Jora Credit is one option. Founded in Texas in 2018, Jora is an online direct lender that offers short-term personal loans to borrowers in eight states.
Jora Credit's focus is small loans and up to $2,600. And in some cases, Jora can provide funding the same business day. However, Jora's interest rates are exceptionally high, so you should explore other options as well. This review will tell you what you need to know.
In this review:
Jora Credit personal loans: At a glance
| | |
| --- | --- |
| Jora Credit personal loans | |
| Loan amounts | joracredit-perl-1469-amountlow – joracredit-perl-1469-amounthigh |
| Term lengths | joracredit-perl-1469-termrange |
| Rates | joracredit-perl-1469-fixlow – joracredit-perl-1469-fixhigh |
| Origination fee | joracredit-perl-1469-origfee |
| Prepayment fee | joracredit-perl-1469-prepayfee |
First-time borrowers with Jora Credit are eligible to borrow between $500 and $2,600. The amount you'll be approved for depends on a credit check, income, and other factors. These loans can be paid back with either biweekly or monthly payments over a term of up to 30 months.
Interest rates for Jora Credit differ by state and there's a tool on the website where you can see what your interest and fees would be. But generally, the rates range from 170.00% – 349.00%. Part of the reason for rates being so high is because these are loans designed for people with bad credit.
In Utah, for example, a $1250 loan repaid over 16 months would have a 326% APR. You would end up paying back $5,544 by the end of the loan. That same loan in Tennessee would have an APR of 274.85% and a total repayment cost of $3,718.
These are rates similar to those charged for payday loans, and one of the reasons we don't recommend Jora Credit until you've explored all other options.
Pros & cons of Jora Credit personal loans
Poor credit accepted. If you have poor credit but find yourself in need of emergency cash, Jora's speed and easy application process can get you money fast.
No fees. There are no origination or pre-payment fees. In fact, Jora encourages borrowers to pay their loans off early to save on interest. You're free to pay the loan in full at any time with no additional fees.
Rebuild credit. If you're trying to come back from a bankruptcy or other financial disaster, Jora can help you rebuild your credit with a small loan you pay off quickly. Paying off your loan on time helps improve your credit rating and can help get you back on the path to financial stability. However, a secured credit card is probably a better tool for rebuilding credit.
Loan options. Jora offers both loans and lines of credit, you can choose the best option based upon your personal financial situation. Those who need money for a medical bill or other fixed one-time expense would benefit more from an installment loan, but you may be more interested in the line of credit if you don't know exactly how much you'll have to borrow.
Financial tools. Jora also offers several tools for borrowers to identify extra income opportunities, compare your salary with others, plan your next career move, or even find a new job that pays better in your area.
Customer service. Jora's customer service reviews are excellent as well; Trustpilot gives Jora a rating of four out of five stars, and 72% of their customers rated the lender as "excellent." Less than 10% rated Jora Credit as "poor" or "bad."
High rates. The first drawback to borrowing with Jora Credit is the very high interest rate. It's so high, in fact, that Jora can't offer credit to active duty military members and their families because members of the military cannot be charged more than 36% interest by law.
Limited availability. The company also doesn't operate in many states; while it plans to continue expanding into other areas, right now loans are only offered in eight states. Before attempting to apply with Jora, you'll want to check out the lender's site to find out if loans are available in your area.
Small loan amounts. Jora's small loan limits could also be a problem for some borrowers and may not appeal to those who need a larger loan. Jora is really only looking to provide small loans to those who may not otherwise be approved to borrow.
Eligibility & application requirements
Jora loans are easy to get approved for as long as you meet basic eligibility criteria. You'll need to be:
Over the age of 18 or over the age of 19 if you reside in Alabama
Employed or able to prove a steady source of income
A United States citizen
Able to provide proof of an active and valid checking account and email address.
Jora Credit's application process is simple. You can apply from any online device including your phone or at joracredit.com. As soon as you complete the online application, you can find out how much you'll be approved for.
If you accept your loan offer and submit your completed loan agreement by 10:30 AM Central Time, you can get your funds deposited into your checking account the same day, making Jora loans extremely convenient if you need cash in a hurry.
Where to find Jora loan alternatives
Jora isn't for everyone. Its products are very expensive and geared toward high-risk borrowers. If you can qualify elsewhere, you should probably pass up Jora Credit. If, however, you need a small amount of cash and can pay it back quickly, Jora might be a solid option for you.
Those with bad credit should compare Jora's rates with other personal loans for bad credit. If your credit is better, consider getting quotes from a few of the best personal loans instead.
Author: Jeanette Perez
Jeanette Perez is a bestselling author and intelligence analyst who lives in the mountains of western Montana with 11 goats, two dogs, and way too many computers. She is passionate about helping college students and grads get their student loans paid off through smart money management.
Your Guide to Financial Freedom

Money tips, advice, and news once a week

Join the LendEDU newsletter!

Thanks for submitting!

Please Enter a valid email
Personal Loans Information