Best Egg Personal Loans Review
If you earn a high income and have an excellent credit score, a Best Egg personal loan could be a great financing option.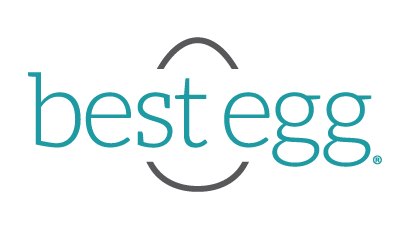 at Best Egg's secure website
What we like:
Soft-credit pull
| | |
| --- | --- |
| Rates (APR) | 5.99% – 29.99% |
| Loan Terms | 3 – 5 years |
| Loan Amounts | $2,000 – $35,000 |
| Fees | Origination fee: 0.99% – 5.99% |
See how Best Egg's personal loan product stacks up with other options
Best Egg personal loans may be able to get you the money you need at a fair rate while providing intuitive tools and friendly service. Additionally, Best Egg joins other companies' efforts to increase the speed with which customers can access cash, funding their loans in as little as one day.
In this review:
Company Background
Located in Wilmington, Delaware, Best Egg is a part of Marlette Funding, which was founded by Jeffrey Meiler, previously of Barclays Bank, and Mark Elbaum, the former chief financial officer of Merrill Lynch. Their goal was to use their banking and lending experience to create a financial services company that could offer lower interest rates and a solid customer service experience to borrowers with a steady annual income and good credit history.
Best Egg seems to have met that goal; currently, the company boasts a variety of awards from online websites. Its customers largely agree; Best Egg's customer service ratings are quite high.
Applying for a Best Egg Personal Loan
The application process can be completed within minutes, which is a common expectation in the personal loan space. Applicants will need to provide standard personal information, including their Social Security number, individual gross annual income, and household income.
Depending on what you want the loan for, you might also have to provide other documentation. Each loan type at Best Egg comes with its own requirements. If you're looking to consolidate debt, for instance, you'll need to know exactly how much you currently owe and understand whether a consolidation loan will save you money in the long run.
You can also get a personal loan from Best Egg for home improvement, moving expenses, vacation, special occasions, or even adopting a baby, as well as other major purchases. Whatever your needs are, there's a good chance Best Egg has a personal loan product that will meet them.
Typical borrowers have a credit score of 680, only applicants with a 700 or higher FICO score and an income of at least $100,000 will qualify for the lowest rates. As a result, while Best Egg offers loans to a wide variety of borrowers, getting approved with a low interest rate can be a bit more difficult.
Best Egg Loan Rates, Terms, Fees, and Limits
The minimum you can borrow with a Best Egg loan is $2,000; in most cases, the highest loan amount is $35,000. Some highly qualified borrowers with incomes over $150,000 and excellent credit may receive an offer code in the mail that allows them to apply for up to $50,000.
Annual percentage rates with Best Egg vary from 5.99% to 29.99%. Each borrower is different, and what interest rate you are offered will depend on your creditworthiness, loan amount, repayment term, and your existing debt.
There may also be an origination fee ranging from 0.99% to 5.99% of the loan amount, which is deducted from the loan proceeds when your funds are disbursed.
As an example of what your loan may look like with Best Egg, a $20,000 loan meant to consolidate credit card debt would have a term of 36 months. If you qualified for the lowest rate of 5.99% APR with a 0.99% origination fee, your monthly payments would be about $600, assuming you set up automatic payments from your bank account. You would end up paying about $2,000 in interest over the course of the loan.
Benefits of a Best Egg Personal Loan
Best Egg has grown to be one of the more well-known online lending platforms, and some of its benefits have a lot to do with that.
Easy-to-use website: Best Egg's website is consumer-driven for ease of use, and its simple and intuitive interface makes applying for and managing your loan much easier than many of its competitors.
Soft credit inquiries: Applying doesn't result in a hard inquiry on your credit until you accept a loan offer, so you can check your projected interest rate without it hurting your credit score.
Low interest rates: Best Egg's interest rates are highly competitive, and borrowers with good credit may find they can get loans with excellent terms and rates to meet their needs.
Fast funding: The speed with which Best Egg funds its loans — in many cases, in as little as one business day — means borrowers can get their money fast.
Easy loan management and payment system: Automatic payments make the loan management process smooth.
Highly rated customer service: Best Egg is rated A++ with the Better Business Bureau and earns high marks with Consumer Affairs.
Downsides of a Best Egg Personal Loan
No company is perfect, and even though Best Egg offers good benefits, it comes with its share of downsides. Most of them have to do with being a borrower outside of its preferred customer profile. Best Egg may still approve your loan, but it will cost you.
High approval standards: Even though its average borrower has a credit score of 680, Best Egg reserves its best interest rates for those with excellent credit and high income.
High interest rates for borrowers with less-than-perfect credit: If you have a 680 score and less than $150,000 in income, expect a fairly high interest rate, in some cases up to 29.99% APR — even higher than some credit cards.
Origination fee: Other popular financial companies, such as SoFi, don't have any fees on their loans; that means it may actually be cheaper go somewhere other than Best Egg for your unsecured personal loan. On a $20,000 loan, a 5.99% origination fee adds up to nearly $1,200.
Repayment options: Best Egg's loan terms are not as flexible as some other companies. Limited options can lead to higher monthly payments in some cases.
Bottom Line
If you're a borrower with excellent credit and a solid, steady income, you can expect low interest rates, low origination fees, and fast funding with a Best Egg personal loan. If, however, you're closer to Best Egg's average borrower, with less than $100,000 in income and a credit score of 640-680, you can expect much higher interest rates, higher monthly payments, and more robust origination fees.
Whether Best Egg is the best choice for you depends largely on your financial situation, income, loan need, and the monthly payment and interest rate you can afford. As with any loan, the key to a successful loan process is to understand where you are right now financially — before trying to get where you're going.
If you don't think a Best Egg personal loan is right for you, compare the best personal loans rated by LendEDU.
Best Egg personal loan comparisons:
3.41
Best Egg Personal Loans
Author: Jeanette Perez
Jeanette Perez is a bestselling author and intelligence analyst who lives in the mountains of western Montana with 11 goats, two dogs, and way too many computers. She is passionate about helping college students and grads get their student loans paid off through smart money management.
Your Guide to Financial Freedom

Money tips, advice, and news once a week

Join the LendEDU newsletter!

Thanks for submitting!

Please Enter a valid email
Personal Loans Information