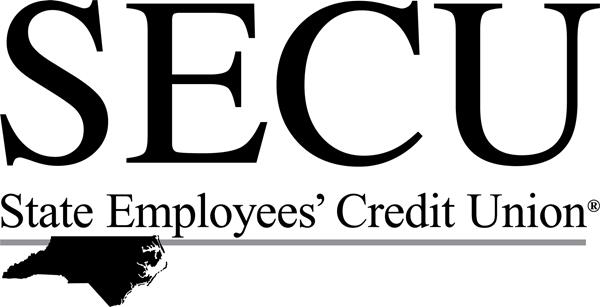 What we like:
Borrow as much as 90% of your home's value, even on secondary or rental properties.
Rates (APR)

Variable; starting at

4.00%

Loan amounts

Up to 90% LTV

Repayment terms

15-year draw period; multiple repayment terms

Minimum credit score

Not disclosed
See how SECU compares to other HELOC lenders.
State Employees Credit Union of North Carolina (SECU) began with humble beginnings in 1937: 17 founding members and $437 in initial deposits. Today, SECU holds more than $53 billion in assets with almost 2.7 million members throughout North Carolina (and beyond).
The credit union has 274 local branch locations, more than 1,100 in-network ATMs, and a 24/7 customer service phone center available to members.
This not-for-profit credit union is only open to select North Carolina employees and their families. It offers a variety of bank accounts, insurance policies, credit cards, home loans, and estate planning products.
In this review:
How does SECU help me access my home equity?
SECU offers a home equity line of credit (HELOC). Eligible members can use it to pull a portion of the equity out of their homes. SECU doesn't provide home equity loans, but its HELOC products allow for an open-ended line of credit of up to 90% of your home's value (minus existing liens, such as a mortgage) on primary, secondary, and even rental homes.
SECU HELOCs have a draw period of up to 15 years, during which you can borrow as needed up to your line of credit. You must make regular monthly payments toward the principal and interest on this line of credit throughout the draw period.
Once your draw period ends, you can no longer borrow additional funds against your HELOC, and you'll proceed with paying back the borrowed balance. The length of the repayment period depends on how much you owe.
SECU HELOC terms
Rates (APR)
Starting at

4.00%

variable.
Rate discounts
Not disclosed.
Loan amounts
Up to 90% of your home's value.
Draw period
Up to 15 years.
Repayment period
Varies by loan amount.
Maximum LTV
65% – 90%, depending on the type of home.
Minimum credit score
Not disclosed.
Minimum income
Not disclosed.
Fees
No application or origination fees.
Closing costs often range from $300 – $1,600.
Pros and cons of a SECU HELOC
Borrow up to 90% of your home's value, minus existing liens.
Available on primary, secondary, and even rental homes.
Draw periods last as long as 15 years.
No set repayment period; this term varies depending on the remaining balance due.
Cons
Only offered for properties in four states (North Carolina, South Carolina, Virginia, and Georgia).
SECU doesn't waive closing costs and fees.
Limited information is online.
Must be a credit union member (certain North Carolina state employees and families) to qualify.
If you don't qualify for membership with SECU or are unsure it's the right fit, check out our list of home equity companies.
What do SECU's customers say about the company?
| | | |
| --- | --- | --- |
| Source | Rating | Number of reviews |
| Better Business Bureau | 1 out of 5 stars | 9 |
Ratings collected on December 8, 2022.
A thorough online search is essential when evaluating a lender's products, services, fees, and availability, but you can also learn a lot from its past and current customers. This can give you a better idea of how the lender operates and treats its customers, and you'll know what to expect if you move forward with borrowing.
The Better Business Bureau (BBB) is a trusted consumer resource agency, allowing for the accreditation of companies as well as providing a platform for consumer reviews and complaints. As of December 2022, SECU is not BBB-accredited and has a B– rating.
The lender also has a rating of 1 out of 5 stars from consumers, though only nine reviews are posted. Many center around issues contacting customer service, though others involve erroneous credit reporting and account management.
Do I qualify for a HELOC from SECU?
Before you can apply for a SECU home equity loan, you'll need to apply and be approved for membership in the credit union.
Membership eligibility is limited to select groups of state employees, including the following:
Current and retired employees of the state of North Carolina.
Federal employees of North Carolina state agencies.
North Carolina National Guard members.
North Carolina Board of Education employees.
Household family members and spouses of eligible members may also join.
Once you're a member, you may qualify for a home equity line of credit if you have a primary, secondary, or rental property with available equity located in:
North Carolina
South Carolina
Virginia
Georgia
You'll need at least 10% available equity after factoring in other liens on the property.
Borrowers are limited to a maximum debt-to-income ratio (DTI) of 43% in most cases, according to SECU's guidelines. So you can have no more than 43% of your gross monthly income earmarked for debt repayments. However, SECU states online that exceptions apply for select members, depending on the circumstance.
SECU HELOCs are not available on mobile or manufactured homes.
How do I apply with SECU?
To apply for a SECU home equity line of credit, you must be a credit union member. Once accepted for membership, you may apply for a HELOC online, by phone, or in person at a local branch.
Information SECU requests as part of the application process include:
Social Security number
Date of birth
Job information, including employer, job title, gross monthly income, and years of employment
Housing information, including ownership status, monthly housing cost, and how long you've lived at the residence
Number of dependents
Other liabilities and obligations, such as alimony or child support
As part of the application process, you may also need to provide documentation such as:
Income verification (recent pay stubs, previous years' tax returns, or employment award letters)
Homeowners insurance information (such as your agent's name and phone number or the declaration page for your policy)
A list of assets
Since the application process is only available to current members, SECU does not provide much information online regarding how long it takes to approve applications or when HELOCs are funded.
How does SECU determine how much I can borrow?
SECU does not publish a maximum HELOC limit. The amount you can borrow is determined by how much your home is worth according to current market values.
You can borrow as much as 90% of your primary home's value, minus other liens on the property, such as a mortgage loan balance. This percentage is known as the combined loan-to-value ratio (CLTV).
So if your property's current value is $400,000, and you don't have a mortgage or other lien on the property, you could take out a SECU HELOC of up to $360,000 based on the following calculation:
$400,000 value x 90% CLTV = maximum $360,000 HELOC
A balance on a mortgage loan would reduce your HELOC limit. Using the same example above, let's say your remaining mortgage balance was $100,000. Your maximum line of credit would be $260,000:
$360,000 maximum HELOC – $100,000 outstanding mortgage = $260,000 available
SECU also caps its CLTV limit at 90% for second homes. If you have a rental or investment property, you may be eligible for a HELOC with a CLTV of as much as 65%. This is unique as few lenders allow HELOCs on nonprimary residences.
These are the top-end limits, so you may qualify for a lower HELOC limit depending on factors such as income, debt-to-income ratio, and credit score. While SECU publishes most borrowers' DTI should be no higher than 43%, it doesn't list a minimum credit score for eligibility.
What does the appraisal process look like?
Equity is the amount of your home's value you own. To calculate equity, subtract any remaining mortgage loan or liens against a property from its current market value.
You'll often need an appraisal to evaluate your home and determine how much equity is available for a SECU HELOC. SECU will order the appraisal, and an unbiased third-party appraiser will conduct it.
This professional will determine its current value by looking at factors such as your home's:
Location
Age
Size
Features
Condition
They will also look at "comps," or recently sold nearby comparable homes. Comps can help an appraiser determine what buyers are willing to pay for a similar home in the current market.
SECU reserves the right to charge borrowers for the appraisal. The cost can vary depending on where your home is located, its square footage, and other factors. Once the appraisal is complete, you'll receive a copy of the report, even if you don't proceed with a SECU HELOC.
Does SECU charge any fees?
The fees SECU charges can vary based on where your home is and the line of credit you're requesting. The credit union may waive certain fees.
| | |
| --- | --- |
| SECU HELOC fees | |
| Application fee | None |
| Origination fee | None |
| Appraisal fee | Yes; cost not disclosed. |
| Closing costs | Average between $0 and $1,850 |
Does SECU have a customer service team?
If you need to speak with a SECU customer service representative about a new or current HELOC, your options include:
Visiting a local branch. As of December 2022, SECU has 274 branches across North Carolina. If you're interested in applying for a new HELOC, need help with an application in process, or want answers about a current line of credit, you can visit during regular business hours.
Reaching out by phone. Lending representatives are available Monday through Friday from 8 a.m. to 9 p.m. Eastern time at 888-732-8562. (The member services department is available 24/7 at this number, but if your question relates to lending, you'll need to call between the hours shown here.)
Sending a secure message online. If you're a member, you can log in to your Member Access account portal and send SECU a secure message with your questions or concerns. A representative will get back to you during regular operating hours.