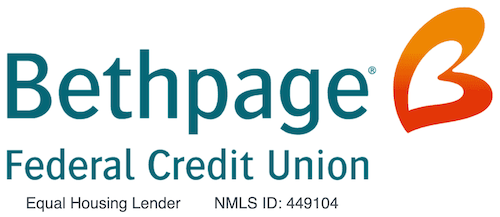 on Bethpage's website
What we like:
Fixed introductory rate
| | |
| --- | --- |
| Rates (APR) | 12-month introductory rate starting at 5.74% for VantageScores of 720 and up1, with variable post-introductory rates starting at 6.25% |
| Loan amounts | $10,000 to $1 million |
| Repayment terms | 20 years |
| Minimum credit score | 670 |
See how Bethpage compares to other HELOCs
Bethpage Federal Credit Union is a financial institution headquartered in Long Island, New York. It offers several services, including banking, mortgage lending, investment services, and home equity lines of credit.
The credit union has more than 30 locations across the Tri-State area, though it services members throughout the country. If you're considering using Bethpage for a HELOC, here's what you need to know.
In this review:
How does Bethpage help me access my home equity?
Bethpage offers a HELOC that allows you to turn your home's equity into cash. You can use funds from Bethpage's HELOC for any purpose, including home renovations, consolidating debt, or paying college tuition.
The HELOC is Bethpage's only home equity product. It doesn't offer a standalone home equity loan, though it allows converting some or all of your HELOC into a fixed-rate loan, similar to a home equity loan.
| | |
| --- | --- |
| | Bethpage HELOC terms |
| Rates (APR) | 12-month introductory rate of 7.49% for VantageScores of 720 and up1, then a variable rate of 8.00% |
| Rate discounts | 0.25% discount if you set up automatic payments from a Bethpage personal savings or checking account |
| Loan amounts | $10,000 – $1 million |
| Draw period | 10 years |
| Repayment period | 20 years |
| Maximum LTV | 75% to qualify for the introductory rate |
| Minimum credit score | 670 |
| Minimum income | Not disclosed |
| Fees | No application, origination, or appraisal fees. No closing costs on lines up to $500,000 |
Pros and cons of a Bethpage HELOC
As with any lender, working with Bethpage has advantages and disadvantages. Make sure to consider both sides of the coin before deciding whether it's a good fit for your home equity needs.
Fixed-rate options

Bethpage allows you to convert part or all of your HELOC to a fixed-rate option, ensuring consistent, reliable payments.

Full range of financial services

If you're looking for a lender to help with other facets of your financial life, Bethpage's many services can help.

Zero fees

Bethpage's HELOCs have no application, origination, or appraisal fees. The credit union also pays all closing costs for loan amounts under $500,000.
Unclear credit score and debt-to-income (DTI) minimums

The credit union considers DTI in HELOC applications, but it doesn't stipulate the minimums for this factor.
If you're not sure Bethpage FCU is a good fit for your HELOC needs, consider other institutions. Check out our guide to the best HELOC lenders for more recommendations.
What do Bethpage's customers say about the company?
| | | |
| --- | --- | --- |
| Source | Rating | Number of reviews |
| Better Business Bureau | 1.28 / 5 stars | 18 |
| Trustpilot | 4.3 / 5 stars | 22 |
Ratings were collected on May 23, 2023.
Customer reviews and ratings are critical when determining what lender to use. They can offer insight into a company's service and show you what to expect as a client.
Bethpage has received a number of positive reviews recently, which you can find on Trustpilot, but has a poor rating on the Better Business Bureau. Many note long hold times, conflicting information from employees, and trouble with loan applications. The credit union also had 24 complaints with the Better Business Bureau in the last 12 months.
Positive feedback from customer reviews includes: friendly employees, helpful loan officers, and a welcoming in-person environment. Some recent reviews feature positive feedback on the HELOC process with Bethpage, stating "I had a completely smooth experience from the start to the closing of my HELOC."
Do I qualify for a HELOC from Bethpage?
Bethpage doesn't offer much guidance on its eligibility requirements.
When evaluating your application, Bethpage says it considers your:
Credit history
Employment
Income
Home value
Current mortgage balance
Loan amount
With a traditional HELOC (or any home equity product), the more valuable your home is and the lower your mortgage balance, the more you can borrow.
The credit union isn't specific about what property types it allows you to borrow against, but it does not issue HELOCs or mortgage loans on properties in Texas.
Bethpage is clear about its membership requirement: To get a HELOC from the institution, borrowers must become members of Bethpage FCU by opening a savings account with a minimum of $5.
How do I apply with Bethpage?
Bethpage allows you to apply for a HELOC in person, on the phone, or using its online application.
If you choose the online application option, you'll fill out details regarding your home, your current mortgage balance, the purpose of the loan, and the amount you need. You will also include information about your employment, income, and intended co-applicant.
Bethpage's required financial documentation includes:
Pay stubs for the last 30 days
The previous two years of W-2s
The last two years of federal tax returns with schedules and K1s for self-employed, rental, or retirement income, if applicable
Once it receives your application, you may be conditionally approved, and a lending specialist will reach out to move the process along. Depending on your loan-to-value amount, loan size, and location, you may need an appraisal.
How does Bethpage determine how much I can borrow?
The most significant factor in how much you can borrow is the lender's maximum loan-to-value (LTV) ratio, which stipulates how much of your home's value your loan balances can take up.
For Bethpage's introductory rate, the maximum LTV is 75%, which means your HELOC and mortgage balance (combined) can't equal more than 75% of your home's current value.
Here's an example:
| | | |
| --- | --- | --- |
| Current home value | Outstanding mortgage debt | Bethpage's max LTV (75%) |
| $450,000 | $210,000 | $337,500 |
To determine your maximum possible HELOC from Bethpage, you'd subtract your outstanding mortgage ($210,000) from the max LTV ($337,500) to get $127,500.
Keep in mind: Bethpage will also consider your credit history, debt-to-income ratio, and other criteria when determining how much you can borrow, so you may not qualify for this maximum amount.
What does the appraisal process look like?
Appraisals are a common part of the home lending process. They give lenders an unbiased estimate of a home's worth, which they can then use to determine what loan amount is appropriate.
According to Bethpage's HELOC FAQ, if your home is outside Long Island, appraisals are required to confirm its market value. Multi-family properties—even those in Long Island—also require appraisals. An AVM (Automated Valuation Model) will be pulled on line amounts up to $400,000 if qualified.
During this process, a third-party appraiser will evaluate your home's condition, compare it to other properties in the area, and use market data to determine what it could fetch in the current market. Then Bethpage will use this number—the appraised value—to determine how much you can borrow from your home equity.
Appraisals come in many forms. They might be done in person, via drive-by, or using property records and online data. Bethpage will determine which type of appraisal is best for your property.
Does Bethpage charge any fees?
One of the biggest perks of a Bethpage Federal Credit Union home equity line is no application, origination, or appraisal fees. You won't incur closing costs for loan amounts under $500,000.
However, borrowers are responsible for depositing $5 into a savings account to become members of Bethpage before closing on their loan.
Does Bethpage have a customer service team?
Bethpage offers multiple customer service venues:
In person: You can walk into one of its 30-plus physical branches throughout the Tri-State area.
Phone: You can connect with a branch directly or call Bethpage's Lending Call Group at 855-546-0782 between 8:00 a.m. and 5:30 p.m. Eastern Monday through Friday.
Email: Once you're a member, you can also contact a customer service representative through the messaging center in your member portal.