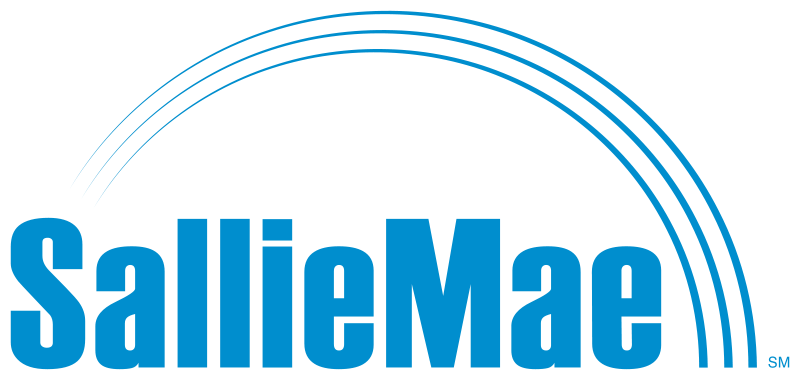 Compare Private Student Loans
---
Complete our 3 question form
View rates and terms from multiple lenders with one form
Our form is free to use and won't impact your credit score
Compare your student loan options
See what student loan lenders you are eligible for in one place
Compare rates, terms, loan amounts, and more
Choose an option that works for you
Select a student loan option
Continue to the lender's website to complete your application
---
Private Student Loan Rates
Lender
Fixed Rates (APR)
Variable Rates (APR)
Estimated Rates (APR)
Repayment Terms

4.74%

-

12.49%

2

3.37%

-

11.87%

2

3.37%

-

12.49%

2
15 or 201

Learn More

4.72

%-

12.94

%

3.70

%-

11.98

%

3.70

%-

12.94

%
5, 8, 10, or 15

Learn More

4.74

%-

11.35

%3

3.25

%-

10.65

%3

3.25

%-

11.35

%3
5-154

Learn More

3.97

%-

12.93

%

3.97

%-

12.93

%

3.97

%-

12.93

%
5,10, or 15

Learn More

4.72

%-

12.04

%

3.24

%-

11.35

%

3.24

%-

12.04

%
5, 10, or 15

Learn More
---
Lowest rates shown for Discover include an interest-only repayment discount and a 0.25% interest rate reduction while enrolled in automatic payments
The Difference Between Federal and Private Student Loans
---
---
Issued by the federal government
All interest rates are fixed (do not change)
No repayment required until 6 months after graduation or leaving school
Most students are eligible and no credit check is required
Do not need a cosigner to be eligible
---
Issued by private banks, credit unions, and other lenders
Interest rates can be fixed or variable
Borrower can usually make payments while in school or defer until after graduation
Eligibility based on credit score, income, school, and other factors
Most students will need a cosigner to be eligible
---
FAQs
You should use private student loans after you've exhausted all other sources of financial aid, including scholarships, grants, savings, and federal student loans.
Scholarships and grants are free money to pay for school, so they should always be prioritized first. You should use savings next because interest isn't charged on this money.
After those two options, you should consider federal student loans. These typically have lower interest rates, better benefits, more protections for borrowers, and access to a wider variety of repayment plans. There are, however, federal student loan limits, so you may not be able to cover the rest of your education costs with them. In this situation, most students will turn to private student loans.
In most cases, students can use private student loans for any costs associated with college. These may include tuition, room and board, books, computers, and even living expenses like food. For more specific student loans, check out our Student Loans for Living Expenses page.
Typically, lenders will send your student loan money directly to your college. First, the money will be used for remaining mandatory expenses like tuition. Then, your college will give you any leftover money for you to use how you see fit.
There is no set time in which you can apply for private student loans. If an unexpected expense comes up in the middle of the semester and you need some extra money to help pay for it, you can apply for a new loan.
It can, however, take anywhere from a week to up to two months for colleges to receive your loan funds. If you need the money for a mandatory expense like tuition, make sure that you leave enough time to get through the process.
If you are unsure if the money will be available in time, ask the lender before accepting the loan or learn more by reading our Student Loan Disbursement guide.
Each lender has its own eligibility requirements, but most lenders will examine an applicant's credit history, debt, income, college or university, field of study, and residency status.
Generally, you will need to be a U.S. citizen or permanent resident, have a credit score of 700 or higher, and meet some income threshold to be eligible for a private student loan without a cosigner.
A LendEDU study found that the average approved private student loan applicant had a credit score of 737 and annual income of just under $73,000. In addition, only 8.66% of applicants without a cosigner were approved for a loan.
If you aren't able to qualify for a private student loan on your own, adding a creditworthy cosigner can help. The same study found that when students applied with a cosigner, the approval rate jumped to 40.51% from 8.66% without a cosigner.
If you don't have a cosigner and don't meet the eligibility requirements on your own, you should consider looking into student loans for those without a cosigner.
When choosing a private student loan lender, there are a few things to consider.
Eligibility Requirements
First and foremost, you will have to see which loans you may be eligible for to narrow down your choices. If you don't meet the credit, income, or school/program requirements of a certain lender, then you shouldn't waste time considering them.
If you want to quickly see which lenders you may be eligible for based on your school and grade level, you can use our free application to see your options in one place.
Interest Rates & Fees
The next thing you'll want to consider is how much the loan will cost you over time.
Since most private lenders don't charge fees, they won't likely play a factor. But if you do see that a lender has fees, you'll want to factor that into your cost estimates.
What will vary from lender to lender are the student loan interest rates they offer you. The lower the rate you receive, the better. Even a difference of one or two percentage points could result in thousands of dollars in savings over the life of the loan.
Note that just because a lender advertises lower rates than another, it doesn't necessarily mean that you will actually be offered a lower rate. As mentioned, each lender has its own eligibility requirements and will determine your personal rate based on different factors.
Repayment Terms
When choosing a lender, there are two things to consider regarding loan repayment.
First, you'll want to take a look at what repayment options lenders offer for students while they are in school, so you can find one that fits your budget. Making payments while you are in school can help you save on interest, but you should only sign up for a payment plan you can keep up with. As long as your lender doesn't impose prepayment penalties, you can always make additional payments when you can afford it.
Here are the most common in-school repayment options offered:
Full payments: Make full monthly principal and interest payments while in school. This saves the most money in interest.
Partial payments: Make a flat payment each month to help reduce the total cost of your loan. This does not save as much as making full payments, but saves more than full deferment.
Interest-only payments: Pay only the accrued interest each month. When you graduate, your loan balance will be equal to what you originally took out.
Full deferment: Do not make any payments while in school. Interest will continue to accumulate the entire time making this the most expensive option.
The other thing to consider with repayment is what your repayment term will be after you leave school. Most often, lenders will offer multiple term lengths ranging from 5 to 15 years, though some do offer longer terms. The longer your term, the lower your monthly payment will be, but the more your loan will cost over time, and vice-versa for shorter terms.
You can use our Student Loan Payment Calculator to see what your monthly payment and total loan cost would be based on your loan amount, interest rate, and term length.
Benefits
The last thing to consider when choosing a private student loan lender is the benefits offered. Lenders will offer different perks to try to make their loan options more attractive and to help borrowers.
Here are some common benefits offered by lenders:
Autopay Discount: This is a discount for setting up automatic payments on your loans from a bank account. Typically, lenders will offer an interest rate reduction of 0.25%.
Other Discounts: A few lenders offer discounts other than an autopay discount. In most cases, these are for having a bank account with the lender. Be sure to consider any possible discounts you qualify for when comparing interest rates.
Cosigner Release: If you are approved for a student loan with a cosigner, some lenders will allow you to release the cosigner from your loan (making them no longer responsible for repayment) after you make a certain number of on-time monthly payments. If this is something that is important for you, be sure to check if the lenders you are considering offer it and how long it takes.
Financial Hardship Support: Some lenders offer financial hardship options to borrowers struggling to afford payments. If you decide to go back to school or join the military, lose your job, or simply can't afford your monthly payments for another reason, some lenders may be willing to let you temporarily delay payments.
Death of Disability Discharge: Finally, some lenders will forgive your student debt if you die or become permanently disabled. Check if the lenders you are considering offer this benefit and if a cosigner would become responsible for repayment in this scenario.
Applying for private student loans is usually easy and can almost always be done online. There are also many mobile-friendly applications that allow you to apply directly from your phone.
Here are the general steps of applying for a private student loan:
Choose the lender or lenders you want to apply for.
Fill out some basic personal and educational information and have your cosigner fill out similar information (if applicable). In most cases, the lender will use this information to run a soft credit check to see if you meet the initial eligibility requirements.>
Next, you will likely have to upload documents so the lender can verify that you are eligible and what your interest rate will be. This process usually takes a few hours up to a few days. If the lender runs a hard credit check as part of the application process, this is when it will happen.
Once you receive your loan options, you will have to decide which to accept, if any. The offers will most likely have varying interest rates based on loan term lengths.
After choosing the loan that best fits your needs, the last step is to sign the promissory note. This is a legally binding contract that requires you to pay back the student loan over time with interest.
Shortly after you sign the promissory note, your student loan funds will be sent to your school for disbursement.
Private Student Loan Lender Reviews
Other Helpful Resources
---
Disclosures
Discover
1Aggregate loan limits apply.
2Lowest rates shown are for undergraduate loans and include an interest-only repayment discount and a 0.25% interest rate reduction while enrolled in automatic payments. The interest rate ranges represent the lowest interest rate offered on the Discover undergraduate loan and highest interest rates offered on Discover student loans, including Undergraduate, Graduate, Health Professions, Law and MBA Loans. The fixed interest rate is set at the time of application and does not change during the life of the loan. The variable interest rate is calculated based on the 3-Month LIBOR index plus the applicable Margin percentage. The margin is based on your credit evaluation at the time of application and does not change. For variable interest rate loans, the 3-Month LIBOR is 2.25% as of October 1, 2019. Discover Student Loans will adjust the rate quarterly on each January 1, April 1, July 1 and October 1 (the "interest rate change date"), based on the 3-Month LIBOR Index, published in the Money Rates section of the Wall Street Journal 15 days prior to the interest rate change date, rounded up to the nearest one-eighth of one percent (0.125% or 0.00125). This may cause the monthly payments to increase, the number of payments to increase or both. Please click here for more information about interest rates.
Sallie Mae
3Lowest rates shown include the auto debit discount. Advertised rates are for the Smart Option Student Loan for undergraduates as of 10/25/2019. Interest is charged starting at disbursement, during school and the separation/grace period, and until the loan is paid in full. With the Fixed and Deferred Repayment Options, the interest rate is higher than with the Interest Repayment Option and Unpaid Interest is added to the loan's Current Principal at the end of the grace/separation period. Payments may be required during the grace/separation period depending on the repayment option selected. Variable rates may increase over the life of the loan. Advertised variable rates reflect the starting range of rates and may vary outside of that range over the life of the loan. Advertised APRs assume a $10,000 loan to a freshman with no other Sallie Mae loans. Borrower or cosigner must enroll in auto debit through Sallie Mae to receive a 0.25 percentage point interest rate reduction benefit. This benefit applies only during active repayment for as long as the Current Amount Due or Designated Amount is successfully withdrawn from the authorized bank account each month and may be suspended during periods of forbearance or deferment, if available for the loan. Click Important Disclosures and go to the Smart Option Student Loan section for important information.
4This repayment example is based on a typical Smart Option Student Loan made to a freshman borrower who chooses a fixed rate and the Fixed Repayment Option for a $10,000 loan, with two disbursements, and a 8.44% fixed APR. It works out to 51 payments of $25.00, 119 payments of $156.04 and one payment of $118.97, for a Total Loan Cost of $19,962.73.