Refinance Parent PLUS Loans
There a few lenders who allow qualified borrowers to refinance Parent PLUS Loans to help you save on interest costs. In addition, many of these lenders will also allow you to transfer the loan to your child if you wish.
If you took out Parent PLUS loans to help pay for your child's education, you may be able to refinance them to lower the interest rate or to transfer them to your child.
There are a few lenders who offer Parent PLUS loan refinancing, each with varying interest rates, terms, and benefits. There are also some things to consider to decide whether it makes sense for you or not.
On this page:
4 Lenders to Refinance Parent PLUS Loans
SoFi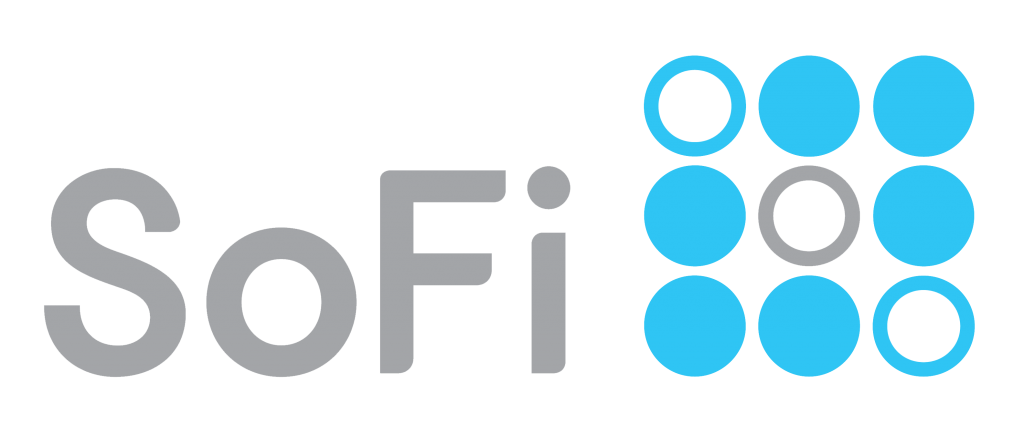 SoFi is one of the biggest lenders advertising Parent PLUS Loan Refinancing. Along with the opportunity to save, there are other perks for going with SoFi student loan refinancing.
Interest Rates and Terms
SoFi advertises fixed APRs that start at 3.899% for refinancing the Parent PLUS loan. There are variable interest rates as low as 2.790% APR. Both of these rates are available when borrowers enroll in automatic payments. There are no prepayment penalties, and there's the opportunity to get a 0.125% rate discount if you're a SoFi member.
Variable rates are capped at 8.95% to 9.95% APR depending on the loan term.
Eligibility
To be eligible, borrowers can submit online preapproval information and then select the loan plan they're interested in. The lowest rates are reserved for borrowers with a strong credit history.
To be eligible, the student must have completed an undergraduate or graduate degree program. SoFi Parent PLUS student loan refinancing is available for undergraduate and graduate loans.
Can You Transfer the Loan to Your Child?
SoFi is one of the private lenders that will let holders of the Parent PLUS loan refinance as a way to transfer it to their child.
Earnest

Earnest provides low variable rates for people who refinance a Parent PLUS loan through them, as well as discounts for participating in autopay.
Interest Rates and Terms
Earnest interest rates start at 2.47% if the borrower is enrolled in autopay, and the rates go up to a fixed APR of 3.89% with autopay. There is a lot of flexibility in loan terms, and options go from 5 up to 20 years.
Earnest offers refinancing for undergraduate and graduate loans, including private student loans and federal student loans.
There are no origination, application, or prepayment fees.
Eligibility
Earnest strives to offer a unique application and approval process for people who want to refinance Parent PLUS loans. They don't just look at the credit score of the applicant, but they try to account for a wide variety of factors. There are no set income requirements, either.
To be eligible for refinancing, the student must have completed their degree.
Can You Transfer the Loan to Your Child?
Earnest does not offer the option to transfer Parent PLUS loans to a child.
Laurel Road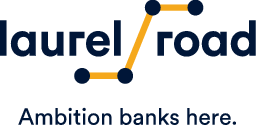 Laurel Road is a lender that offers refinancing options as soon as a student graduates. Laurel Road's focus is on refinancing student loans that are related to law, medical, engineering and MBA degrees but others may be eligible as well.
Interest Rates and Terms
The available variable interest rates available from Laurel Road are currently anywhere from 2.80% APR to 6.38% APR with autopay. The fixed rates range from 3.50% APR to 7.02% APR, also with autopay enrollment.
Repayment term options are 5, 7, 10, 15 and 20 years. A 0.25% reduction in interest rate is available with automatic payments made via ACH.
Eligibility
For parents to be eligible for student loan refinance through Laurel Road, their child must have a bachelor's degree and must have graduated and be working. Otherwise, to be eligible for refinancing through Laurel Road, borrowers must have completed a bachelor's or graduate degree program in a certain field of study.
Eligible areas of study include MBA, law, post-residency medical or dental, physician assistant, advanced degree nursing, pharmacist, engineering, or Ph.D.
Can You Transfer the Loan to a Child with This Lender?
Yes, Laurel Road offers the option for parents to refinance a Parent PLUS Loan in their name, or in their child's name.
CommonBond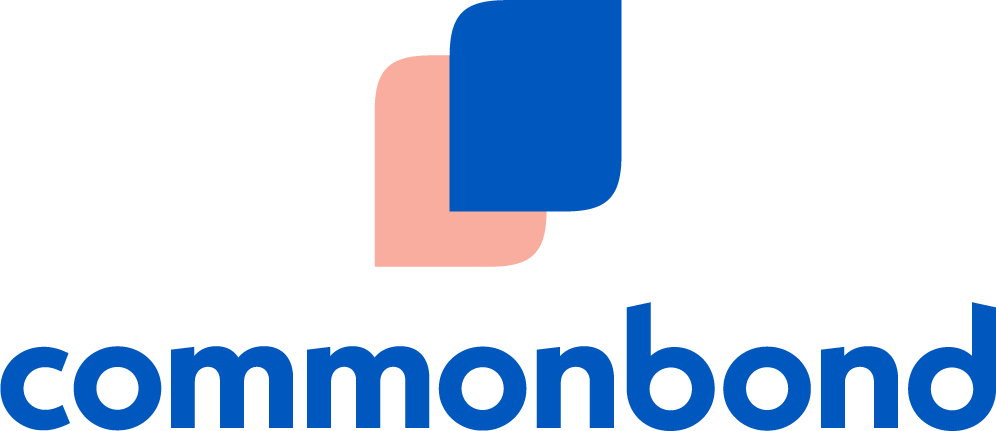 CommonBond provides customizable refinancing options and low rates for people who hold a Parent PLUS loan.
Interest Rates and Terms
According to CommonBond, their variable rates for refinancing the Parent PLUS loan range from 2.72% APR to 7.25% APR. For a fixed-rate loan, the APR varies from 3.20% to 7.25%. CommonBond also offers a hybrid loan, with rates ranging from 4.30% APR to 6.31% APR.
The terms for the fixed and variable rate refinance loans are anywhere from 5 to 20 years. For the hybrid loan, the terms are 10 years.
There are forbearance options of up to 24 months, no prepayment penalties, and no origination fees.
Eligibility
Eligibility requirements to refinance through CommonBond are similar to other lenders. The child must have completed school and should have received a minimum of a bachelor's degree from an eligible school. For students with a bachelor's degree, it must be at least 24 months since they graduated in order for the loan to be transferred to them through refinance.
To transfer the loan to the student, they also need to meet certain income and credit requirements or have a qualified cosigner.
Can You Transfer the Loan to a Child With This Lender?
CommonBond allows loan holders to refinance student loans in the name of their child if the child meets eligibility requirements.
Can a Parent PLUS Loan Be Transferred to the Student?
When refinancing Parent PLUS loans, you may have the option to transfer the loan to your child. They will then assume the responsibility of the student loan.
How to Transfer Parent PLUS Loans to a Child
In order to transfer the Parent PLUS loan to your child, you will have to both agree to it. You can't transfer the loan to your child based on the Department of Education's guidelines. However, what you can do is refinance the loan in your child's name.
Your child applies and will need to include income information. In order for this to be a viable option, your child will need to have an adequate income. The application process usually requires the child to have earned at least a bachelor's degree or higher.
Benefits of Transferring to a Child
The benefits of transferring a federal Parent PLUS loan are that you are no longer responsible for making loan payments. The new loan will likely have a lower interest rate than the original loan, and it's entirely in the child's name. The child will now be able to build credit history.
Negatives of Transferring to a Child
In general, if the Parent PLUS loan is refinanced it can cause you to lose federal loan program protections including the Public Service Loan Forgiveness option and income-driven repayment plans. Also, the child will then bear the responsibility of the loan and that could create a financial or legal burden.
Alternative Repayment Options
If you hold a Parent PLUS loan, there are alternatives to the traditional student loan refinancing options named above. These include:
HELOC: This stands for Home Equity Line of Credit. You're basically using the equity in your home to pay off student loan debt. There are risks to this option, including the fact that if you default on this loan you could lose your home. Check our Best HELOCs page to see our top picks.
Unsecured Line of Credit: An unsecured line of credit doesn't require you to use your home or anything else as collateral. You can repay loans, but this option is usually only available to the most creditworthy borrowers. Check out Best Personal Lines of Credit page to see our top picks.
Deciding Which Option is Right for You
You have several options for refinancing your Parent PLUS loans. For many, refinancing student loans leads to a lower interest rate and significant savings over the life of the loan.
If your child is employed and has a steady income, you might want to transfer the loan to them through a Parent PLUS loan refinance. These are typically better options than looking for alternatives.
>> Read More: Should I Refinance My Student Loans?
Author: Dave Rathmanner
Dave Rathmanner, a graduate of the University of Delaware, regularly plans and writes content about student loans, personal loans, credit cards, small business loans, mortgages, and a variety of other financial products. Dave's work has been featured in the Chicago Tribune, Bloomberg, Forbes, CNBC, U.S. News, International Business Times, Consumer Reports, VICE, Yahoo Finance, NPR, and more.
Your Guide to Financial Freedom

Money tips, advice, and news once a week

Join the LendEDU newsletter!

Thanks for submitting!

Please Enter a valid email