Interest rates for student loans and student loan refinancing change all the time. Whether the market changes, the government makes a change, or something else – it is important to stay on top of the current student loan rates.
If you are looking for a new student loan to pay for school or are considering refinancing your existing loans, knowing the current interest rates can help you make an educated decision on which lender to choose.
We created this post to help you do just that. ​As soon as we are aware of changes in interest rates, we will update this page.
Below you will find current interest rates for federal student loans, private student loans, and student loan refinancing. To learn more about the numbers behind student loans, check out our Student Loan Debt Statistics page.
On this page:
---
Current & Historic Federal Student Loan Interest Rates
Since 2013, all federal student loan interest rates have been set based on the 10-year Treasury note.​ To learn more about how these rates are set, read the How Congress Sets Federal Student Loan Interest Rates section below. In the following table you will find the current and historic federal student loan interest rates. These rates coincide with the academic year that the loans were taken out (ex: Fall 2016 to Spring 2017). It should be noted that all of these are fixed rates, meaning that they do not change over time.
| Loan Type | 2018-19 | 2017-18 | 2016-17 | 2015-16 | 2014-15 | 2013-14 | 2006-13 |
| --- | --- | --- | --- | --- | --- | --- | --- |
| Direct Subsidized (Undergrad) | 5.05% | 4.45% | 3.76% | 4.29% | 4.66% | 3.86% | Varies |
| Direct Unsubsidized (Undergrad) | 5.05% | 4.45% | 3.76% | 4.29% | 4.66% | 3.86% | 6.8% |
| Direct Unsubsidized (Grad) | 6.60% | 6.00% | 5.31% | 5.84% | 6.21% | 5.41% | 6.8% |
| Direct PLUS (Grad & Parent) | 7.60% | 7.00% | 6.31% | 6.84% | 7.21% | 6.41% | 7.9% |
---
Current Private Student Loan Interest Rates
Unlike federal student loans, the interest rates for private student loans change much more than once a year. Private banks and lenders that offer these loans constantly update rates depending on the market.
It is also important to know that these lenders offer different rates depending on a variety of factors. The most important of these factors is creditworthiness. The better your credit (or your cosigner's credit), the lower the interest rate you will receive.
Below you will find current private student loan interest rates for some of the top lenders in the industry. If you are interested in learning more about our top choices, check out our Best Private Student Loans guide.
Undergraduate Private Student Loan Interest Rates
Graduate Private Student Loan Interest Rates
Parent Private Student Loan Interest Rates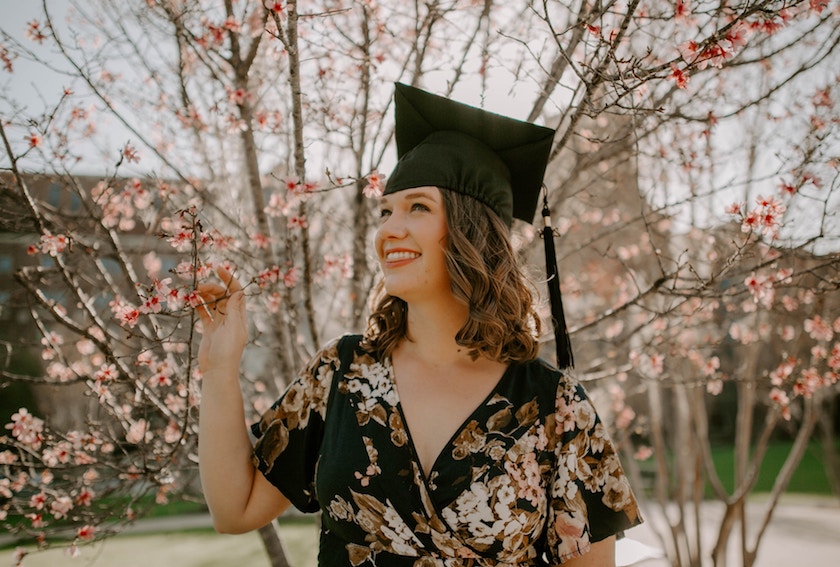 Find the Best Student Loans
Compare rates from 4.07% APR
---
Current Student Loan Refinancing Interest Rates
Like new private student loans, student loan refinancing is offered by private banks and lenders, not the government. When you refinance your student loans, your old loans will be paid off and you will be issued a new loan with a new interest rate and term length.
Typically, borrowers receive lower interest rates that can save them thousands over the lives of their loans. Alternatively, some borrowers may choose to extend their repayment terms to make repayment more manageable. Regardless, you can find the current student loan refinancing interest rates for the top lenders in the industry in the following table.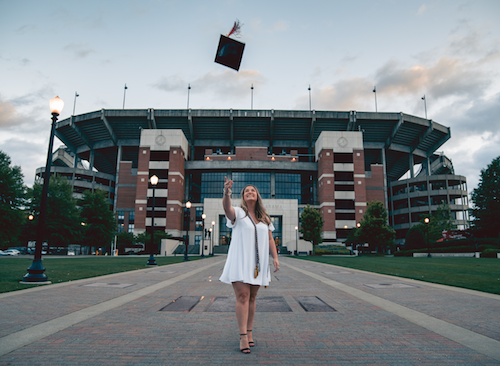 Refinance and Save on Student Loans
Compare rates from 2.47% APR
How Congress Sets Federal Student Loan Interest Rates
Have you ever wondered who sets the interest rates on your student loans? The answer is Congress, which passed the Higher Education Act in 1965 and has subsequently renewed and amended it several times. The law governing the setting of interest rates on federal student loans is set down in the U.S. Code, in Sections 20 U.S.C. § 1077 and § 1087. Congress passes legislation to set the interest rates, which are updated every year and apply from July 1 of Year 1 to June 30 of Year 2.
In August 2013, the Bipartisan Student Loan Certainty Act was signed into law, tying federal student loan interest rates to prevailing market rates.
In their current form, the interest rate levels for the various types of federal student loans are based on the yield of the 10-year Treasury Note auction, plus an increment. For example, Direct Loans to undergraduates are about 2.05 percentage points above the reference 10-year T-Note yield, while those for graduates, professional students and parents cost more. Here are the rates in place from July 1, 2016 to June 30, 2017, when the reference T-Note yield was 1.71 percent:
Direct Subsidized Loans and Direct Unsubsidized Loans (for undergraduates): 3.76 percent. In a subsidized loan, the government pays your interest until you graduate, whereas interest accrues on unsubsidized loans throughout. The maximum annual award on these loans is $5,500 for subsidized, $20,500 for unsubsidized.
​Direct Unsubsidized Loans (for graduates and professional-degree students): 5.31 percent. The maximum annual award on these loans is $20,500.
​Direct PLUS Loans (for parents, graduates and professional-degree students): 6.31 percent. The maximum annual award on these loans is the cost of attendance minus any other financial aid that the student receives.
Federal Perkins Loan (for undergraduate, graduates and professional-degree students): 5 percent. The maximum annual award on these loans is $5,500 (with a lifetime cap of $27,500) for undergraduates, or $8,000 (with a lifetime cap of $60,000) for post-graduates.
How to Calculate How Much Interest You Will Owe
Every month, the interest amount you owe on your loan is recalculated using a daily interest formula:
Interest amount = outstanding principal balance x number of days since last payment x interest rate factor.
The interest rate factor is your annual interest rate divided by the number of days in the year. Your loan servicer is responsible for billing you monthly and explaining how your payments are applied to your principal balance.
Federal Student Loan Fees
In addition to federal student loan interest rates, student loan borrowers must pay an origination fee that is applied directly to the loan balance. That is, the loan fee is subtracted from your loan proceeds, although you must pay back the full loan amount. The latest fees range from 1.069 percent for Direct Loans to 4.276 percent for Direct PLUS Loans. There are no fees for Perkins Loans.
Two other points:
​All federal student loans issued on or after July 1, 2006 are fixed-rate. Before then, most student loans had a variable interest rate.
Private student loans providers can charge higher interest rates, fixed or variable.
Differences Between Variable, Mixed, and Fixed Interest Rates
If you are a student (or the parent of a student) taking or refinancing a student loan for the first time, you'll need to understand certain basic concepts so that you can choose the options that make the most sense in your situation. One of the most important facets of any loan is how much interest you'll have to pay, and whether your monthly payments will change over time.
Interest is the fee lenders charge on the money you borrow. Federal law dictates that consumer interest rates be expressed as an annual percentage rate, or APR, thereby allowing you to compare different loan offers on a consistent basis. If you were to take out a $20,000 student loan at 4 percent APR, you'd expect to pay interest charges of $800 a year. However, the APR also includes one-time and/or monthly fees, so your total charge might be more than $800 in the first year and less in subsequent years.
Normally, you pay back student loans in monthly installments that include interest and principal, meaning that higher interest rates require bigger monthly payments and a higher total cost for the loan. You normally don't have to begin repaying your student loans until you finish your schoolwork, but interest might accrue while you are in school – this is called an unsubsidized loan – for federal student loans. Conversely, the government might pay the interest while you're still in school – a subsidized loan. About 93 percent of all student loans are from the federal government, and the remainder from private lenders. Among the important distinctions between federal and private student loans is the fact that federal ones initiated after July 1, 2006 are all fixed-rate loans.
Interest on student loans comes in three versions:
1) Fixed Interest Rates
The interest rate you pay remains stable over the life of the loan. This means your monthly payments won't change until the loan is paid off, forgiven or refinanced. All federal student loans have had fixed interest rates since 2006.
Generally, federal student loan interest rates are based upon the yield on May 10-year Treasury Note plus an increment that varies by the type of loan program. The federal fixed rate is reset every year on July 1, and the ones set on July 1 2016 range from 3.76 percent to 6.31 percent, depending on program type. Note that federal Perkins Loans always carry a fixed interest rate of 5 percent. Many private lenders offer fixed-interest-rate student loans, and they are free to set their rates as they see fit.
Fixed-Rate Pros
Certainty: You know exactly how much interest you'll pay each month, so it's easier to budget. Also, you won't be affected if interest rates climb after you take out your loan. Bear in mind, however, that your monthly principal payments may change over time if your loan is an income-driven plan, an optional feature on most federal student loans.
Fixed Rate Cons
Cost: In most cases, the interest rate on a fixed loan will be higher in the early years than are the introductory rates on a variable loan. Thus, you may pay out more money in the short term with a fixed-rate loan.
Falling rates: If you take out a fixed-rate loan during a time when interest rates are high, those rates are locked in unless you refinance the loan when interest rates drop. Refinancing may require additional fees.
2) Variable Fixed Rates
The interest rate you pay changes every reset period, depending on changes to a base rate, such as LIBOR or the fed funds rate. The new interest rate applies for the reset period, which can be a month, several months, or a year. For example, interest on a 20-year variable-rate student loan with an annual reset period would be recalculated every year and apply for the following 12 months.
Rates might go up, down or remain unchanged, depending on economic conditions, the lender's costs and prevailing interest rates. Only private lenders currently offer variable rate student loans. Federal variable rate loans, which were predominant before July 1 2006, were reset every year on July 1.
Variable Rate Pros
Cost: The initial interest rate on a variable loan is usually lower. This makes it easier to afford during the first year. In addition, if the base rate remains steady, the overall cost of the student loan over its lifetime might be lower.
Caps: Many of the private variable-rate student loans have annual and lifetime caps on interest rates, which protects you during times of wild inflation.
Variable Rate Cons
Uncertainty: It's harder to predict your monthly payment amount, which can confound your budgeting efforts.
Cost: You will pay much more with a variable rate loan if the base rate rises substantially. Caps help, but some loans have outrageously high caps that don't really protect you.
3) Mixed/Hybrid Interest Rates
Mixed-rate student loans are hybrids, with an initial multi-year (usually five years) fixed-rate period followed by a variable-rate period for the remainder of the loan's lifetime. These loans are only offered privately.
Mixed Rate Pros
Certainty early on: Mixed-rate loans provide certainty during the early years when students experience dynamic employment conditions, and convert to variable rate loans at a time when, hopefully, borrowers are financially better able to handle the possibility of higher rates.
Feeling lucky? These loans might work well if you feel interest rates are going to rise in the short run but decline in the long run. Admittedly, that's a tough call to get right.
Mixed Rate Cons
Crap-shoot: Mixed rate loans can be the most expensive variety if your luck runs bad. First, you start off paying a fixed rate that is higher than the rate on a comparable variable loan. Then, if prevailing rates are high when you enter the variable phase, you'll be paying more than you would have for the fixed-rate loan. That's a double whammy that could cost you dearly.
Other Considerations
Even though the Federal Reserve raised the fed funds rate twice in 2016, rates currently are low from a historical viewpoint. It seems likely that rates are now in an uptrend, which favors locking in low rates with a fixed-interest student loan. Rates can balloon during hyper-inflationary periods, but bear in mind that federal student loans are capped at 8.25 percent to 10.5 percent, depending on the program.
If you prefer variable or mixed student loans, remember that they are only offered privately, which means you must have a good or excellent credit rating to pass the lender's underwriting standards. On the other hand, federal student loans are based on need, not credit score, although you can be turned down if you've proven to be an unreliable borrower in the past.
Also, the federal loan's monthly principal payments can be keyed to your income, and there are available provisions for refinancing, debt reduction and debt forgiveness. However, if you are dead set on a variable rate student loan, you have no choice but to use a private lender.
If you decide you want a variable rate loan, then comparison shop among banks and other private lenders and ask these questions:
How often are the loan's interest rates reset?
​How long is the reset period?
​What are the annual and lifetime caps on the loan?
What is the minimum credit score necessary to obtain to obtain the loan?
What Congressmen Have Said About Student Loan Interest Rates
The modern era of student loans began in 2010 when Congress passed the Student Aid and Fiscal Responsibility Act that eliminated guaranteed student loans made by commercial banks, leaving only direct loans originated and funded by the Department of Education as the vehicle for obtaining federal student loans. The Act effectively cut out the middleman for the vast majority of student loans.
Students of legislative history can revisit the news stories about student loans and quickly identify the main players in Congress. For example, in 2010, Representative George Miller, a California Democrat, was chairman of the Education and Labor Committee and a force behind passage of the Act. His comment at the time was, "Why are we paying people to lend the government money and then the government guarantees the loan and the government takes back the loan?"
Republican Senator Lamar Alexander was fiercely opposed to the Act, calling it a Washington takeover of the federal student loan program.
Debate on Interest Rates
Background
After the passage of the 2010 Student Aid and Fiscal Responsibility Act, Democrats and Republicans got into a perennial debate as to how to determine the interest rates for federal student loans. Congress voted to set the rates every year, a process that often resulted in a deadlock. Each year the rhetoric became more heated until it reached a crescendo in 2013.
The Democrats wanted to simply extend the existing fixed 3.4 percent interest rate on undergraduate direct loans, in order to keep the loans relatively affordable. The Republicans instead wanted to peg student loan interest rates to market forces. In 2013, Democrats controlled the Senate, but the House had a Republican majority and had passed its bill in June. A standoff was inevitable. The following are some of the comments made at the time.
Rep. John Boehner (R – Ohio)
House Speaker Boehner was easily able to shepherd the Republican proposal through the House, in part because 2013 was an election off-year and his party didn't fear voter repercussions. "White House and Senate Democrats have let these students down," Boehner said. "The House has done its job. If you look at what the House passed, it is very similar to what the president offered in his own budget earlier this year."
Senator Harry Reid (D – Nevada)
In 2013, Reid was the Senate Majority Leader. He led the fight to extend the 3.4 percent interest rate on undergraduate loans for another year. In July, Reid said of the House bill, "What is [House Speaker John Boehner] talking about? They've acted and now we should act? I guess we could talk about what he didn't do last year on the farm bill. I guess we could talk about what they didn't do last year on the post office. I guess we could talk about what they haven't done this year on the farm bill." Clearly, passions ran deep over this issue. "If the legislation passed by House Republicans or the plan by Senate Republicans becomes law, student loan rates would more than double over the next few years as interest rates increased," Reid said. "We should support a plan that would be better for students, not worse for students."
Senator Richard Burr (R – North Carolina)
Senator Burr opposed the Democratic proposal. He commented in June about the Democratic bill, "If you believe that it's appropriate for Congress to pick winners and losers then support this bill. If you believe that that's not the congressional role and that we need a long-term, permanent, transparent, predictable solution then vote against this bill and let's sit down between now and July 1 and write a bipartisan approach that solves this problem once and for all."
Senator Elizabeth Warren (D – Massachusetts)
Senator Warren gave a speech in May on the Senate floor supporting the Democratic proposal. She remarked, "Some may say that we can't afford this proposal. I would remind them that the federal government currently makes 36 cents in profit on every dollar it lends to students. Add up all of those profits and you'll find that student loans will bring in $34 billion next year. Meanwhile, big banks pay interest that is one-ninth the rate that students will pay. That is wrong. It doesn't reflect our values. We shouldn't be profiting from our students who are drowning in debt while we're giving great deals to big banks. We should be investing in our young people so they can get good jobs and grow this economy, so let's give them the same great deal the banks get."
Senator Lamar Alexander (R – Tennessee)
Senator Alexander, a former Education Secretary, leveled some dubious charges in July against the Democratic approach: "The Democrats, when they passed the health care law, took $50 billion from over-charging students and used it to reduce the debt, pay for Pell grants, and to pay for the health-care bill. And they're still doing that." At the time, the Washington Post analyzed the Senator's facts and gave him Four Pinocchios, meaning it felt his statement was basically untrue.
Representative Virginia Fox (R – North Carolina)
As we shall see shortly, Congress was able to work out a compromise by the end of July. Rep. Fox, the Subcommittee on Higher Education and Workforce Training chairwoman, took a victory lap: "We've all seen how Washington's involvement in rate-setting is a recipe for uncertainty and confusion. Students deserve better. The Bipartisan Student Loan Certainty Act, much like the House's Smarter Solutions for Students Act, ends the temporary fixes that have failed to strengthen our nation's student loan system and offers long-term simplicity, rate caps, and an assurance that interest rates are immediately in line with the free market. It's a shame that it took Senate Democrats this long to join us and correct the problem, but it's better they complete the assignment late than never."
The Outcome
The final legislation was indeed keyed to market forces, but the Democrats succeeded in placing caps on interest rates:
Undergraduate Direct Loans use a formula based on the 10-year Treasury note plus 2.05 percent, with an 8.25 percent interest rate cap
​Graduate Direct Loans use a formula based on the 10-year Treasury note plus 3.6 percent, with a 9.5 percent interest rate cap
Graduate and parent Direct PLUS Loans use a formula based on the 10-year Treasury note plus 4.6 percent, with a 10.5 percent interest rate cap
These rules continue to the present day.
About the Federal Reserve Raising Interest Rates in 2017
Just about every country on the planet has a central banking system responsible for controlling monetary policy, and in the U.S. it's known as the Federal Reserve. Created in 1913, the Federal Reserve has several responsibilities, including the setting of a key rate, the federal funds rate, that affects all other interest rates in the nation and all over the world.
The Fed's Mission
The Fed is charged with controlling inflation consistent with maximizing employment. When inflation looms, the Fed raises the fed funds rate to slow down economic activity and relieve inflationary pressure.
Banks must maintain a certain amount of cash reserves on hand, and often borrow or lend money to other banks overnight to meet reserve requirements. The fed funds rate is how much a bank charges to lend to another bank overnight. When the Fed raises this rate, banks have less money to lend out because they are paying higher interest costs. This drives up interest rates throughout the economy, causing credit to be rationed based on borrowers' willingness to pay more for a loan. If interest rates rise high enough, borrowers will stop borrowing and economic growth will stall, which should help slow down or reverse inflation.
The Federal Reserve Open Market Committee (made up of the Fed chairperson and a rotating list of regional fed governors) meets several times a year to consider changes to the fed funds rate. Committee members are called hawks if they favor aggressive control of inflation by quickly raising the fed funds rate, while committee doves are slower to raise the rate out of fear of damaging the economy and the job market.
The Rate Environment
The fed funds rate was a little over 5 percent in 2008 when the mortgage meltdown triggered the Great Recession. The rate dropped quickly in 2009 – 2010 to a 0.0 to 0.25 percent range, a historically low rate meant to stimulate borrowing and reinvigorate the economy. Fed funds remained at that rate until 2016, when the Fed raised the rate twice in 0.25 percent increments.
At the beginning of 2017, the fed funds rate stood in the 0.50 to 0.75 percent range, and the Fed indicated that it would boost the rate three times this year, up from the previous forecast of two rate hikes in 2017. The additional hawkishness derives from relatively full employment coupled with Republican plans to cut taxes while increasing the deficit, thereby stimulating the growth rate of the gross national product and igniting inflation.
How the Rate Hikes Affect You
A higher fed funds rate ripples through the economy, boosting the prime rate and the yield on Treasury debt. Almost every corner of the economy will feel the impact, including:
Savings: The interest rates on savings accounts, annuities and certificates of deposit tend to be "sticky," that is, to rise more slowly than do the rates for borrowing. Those who depend heavily on savings, such as retirees, will see some relief from years of punk interest income, but dramatic changes are not yet on the horizon.
​Mortgages: The most popular mortgage is still the 30-year fixed-rate variety. The rate on this mortgage bottomed out around 3.5 percent in recent years, but now averages around 4.3 percent and is predicted to climb another percentage point in 2017. For an average-sized mortgage of $237,000, a one point rate increase means new mortgages would cost an additional $138 per month, or almost $50,000 over the 30-year lifetime. Naturally, higher mortgage rates will slow down home sales and make refinancing less attractive. Mortgage brokers might try to compensate by loosening the underwriting requirements for new borrowers. Very loose credit standards were a prime cause for the 2008 mortgage meltdown.
​Credit cards: The average annual percentage rate (APR) on credit cards has been bumping around in the 15 to 20 percent range for years. If your card uses a variable APR, expect to see your rates jump by a one or two percentage points. That might seem benign, but don't forget that credit cards use compound interest, which increases the pain of higher rates. Now would be a good time to pay down your credit card balances.
​Student loans: The causal chain works like this: A higher fed funds rate boosts the yield on the 10-year Treasury note, which in turn raises rates on new student loans. Each July 1, rates on new federal student loans are adjusted to reflect the 10-year T-Note yield, so students should be prepared for a one or two percentage point bump in rates over the next few years.
​Car loans: If you are contemplating a car purchase, it behooves you to move quickly, before the rate on car loans starts rising seriously.
Rent: Landlords will raise rent because their own credit costs will increase, and higher mortgage rates will drive demand for renting rather than home purchasing. If your wages also rise, you may be able to afford higher rents.
Author: Dave Rathmanner
As the VP of Content at LendEDU, Dave regularly plans and writes content to help consumers with their personal finances. Dave's work has been featured in the Chicago Tribune, Bloomberg, CNBC, US News, Yahoo Finance, NPR, and more.