SoFi Private Student Loans Review
SoFi recently announced it would offer private student loans in addition to its existing student loan refinancing options. These undergraduate loans have no fees and are managed entirely online.

Key points:
SoFi offers both private student loans and student loan refinancing, in addition to a host of other financial products.
SoFi doesn't charge any fees.
This review will focus on the private student loan product.
---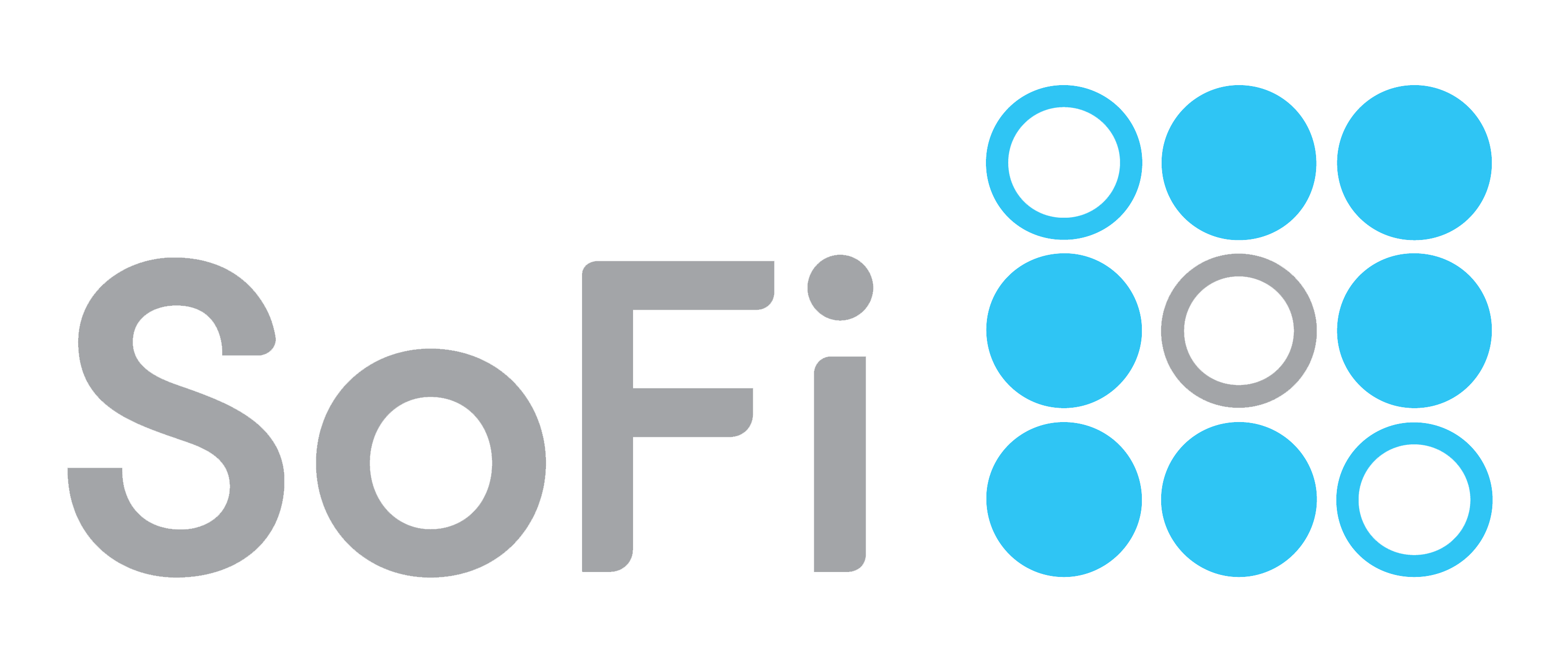 on SoFi's secure website
What we like:
Customer benefits
| | |
| --- | --- |
| Fixed APR | 5.73% – 11.99% |
| Variable APR | 4.73% – 11.74% |
| Loan Terms | 5, 10, 15 years |
| Loan Amounts | $5,000 to 100% of the school-certified costs of attendance |
See how SoFi's private student loan product stacks up with other options
Note: The above information is for the SoFi undergraduate student loan.
SoFi quickly became one of the nation's top providers of student loan refinancing after its founding in 2011. It later expanded into mortgages and personal loans but only recently started funding its own private student loans.
Currently, SoFi's private student loans are available to undergraduates, graduates, and parents.
SoFi has branded its offerings as unique from other online lenders because it looks beyond credit scores and debt-to-income ratios to consider other factors like cash flow, education, and career prospects.
In this review:
How to Get a SoFi Private Student Loan
Students can apply for a SoFi private student loan online in just a few minutes, with or without a cosigner. Basic eligibility requirements include:
Borrowers have to be the age of majority in the state where they live (or have a cosigner who is).
Borrowers have to be a U.S. citizen or permanent resident (or have a cosigner who is).
Borrowers have to live in a state where SoFi Lending Corp (which originates the company's loan products) has lending authorization.
The borrower and/or cosigner must be employed and/or have sufficient income.
Borrowers have to use the loan for qualified higher education expenses at an eligible institution.
Borrowers have to be enrolled at least half-time at a degree-granting institution.
Getting prequalified does not affect an applicant's credit score, since SoFi conducts only a soft credit pull at that stage. Final approval, of course, requires a hard credit inquiry and is based on factors like your financial history, credit score, career prospects, cash flow, and more.
Although a cosigner is not required, rates are typically higher without one. Students who are just starting school and don't have steady income or an established credit history will have a better chance of being approved if they apply with a creditworthy cosigner.
If you're approved for a private loan from SoFi, you'll need to accept the terms and electronically sign your documents. Once that happens, SoFi will send all loan application information to your school for certification, after which funds are released directly to the school.
Basic Information: SoFi Student Loan Rates, Terms, Fees, & Limits
SoFi undergraduate student loans come with the following rates, terms, fees, and loan limits:
Fixed APR: 5.73% to 11.99% with autopay
Variable APR: 4.73% to 11.74% APR with autopay
Terms: Repayment options include immediate repayment, interest-only payments, partial payments, and full deferment (i.e. no payments while in school)
Fees: None
Limits: $5,000 minimum (may be higher in some states) up to 100% of the school-certified costs of attendance
Pros & Cons of SoFi Student Loans
The entire application can be completed online within minutes.
Existing SoFi customers have reported great customer service and a user-friendly interface, according to Trustpilot reviews.
Check your rate without impacting your credit score with SoFi's "Find My Rate" tool.
SoFi charges no origination, application, insufficient funds, or late fees.
You can get a 0.25% interest rate reduction when you sign up to make automated payments from your checking or savings account.
You have your choice of four repayment plans (immediate repayment, interest-only payments, partial payments, and full deferment), allowing you to customize your SoFi student loan according to your personal financial situation.
SoFi offers online tools such as a student loan calculator and other financial resources.
Compared to federal student loans, which offer standardized interest rates and valuable borrower protections, SoFi private student loans are likely to be more expensive. For its part, the company does advise potential customers to exhaust their options for federal loans and grants before turning to private loans.
In addition, qualifying for SoFi loans can be challenging and the application process can be rigorous in terms of credit score and income requirements, especially if you don't have a cosigner. You may be better off applying for a bad credit student loan if you don't meet SoFi's requirements.
SoFi comes with fewer borrower protections and repayment options than federal student loans, such as eligibility for the Public Service Loan Forgiveness program.
SoFi Private Student Loan FAQ
SoFi's private student loans are relatively untested, but as one of the leading providers of student loan refinancing products, it has a reputation as a reliable lender with good customer service.
If you're interested in comparing SoFi to other refinancing lenders, check out our review on SoFi alternatives.
Bottom Line: Is a SoFi Student Loan Right for You?
SoFi brings an already strong reputation to the private student loan lending space.
Interest rates on private student loans from SoFi are competitive compared to similar private lenders, and the company stands out in terms of fees (or a lack thereof), an easy online-only application process, and flexible repayment terms.
If you're interested in seeing how SoFi compares to other lenders, you can check out our ELFI vs. SoFi comparison, College Ave vs. SoFi comparison, or review other student loan companies.
4.1
SoFi Undergraduate Student Loan

Ashley Sutphin Watkins is a graduate of UNC-Chapel Hill where she studied journalism. She has worked as a journalist, content creator, and copywriter for nearly a decade, with a focus on personal finance, real estate, and healthcare. She now lives in Knoxville with her husband and young kids. During her free time, she enjoys traveling and enjoying the outdoors in East Tennessee.