LendKey Review: Private Student Loan and Refinancing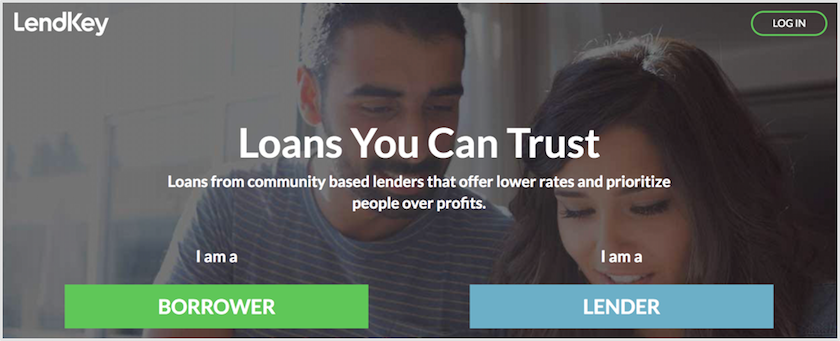 Updated: 2/10/2018
There are several different options offered by LendKey that borrowers can choose from when browsing their site - private loans and refinanced loans. These options can help borrowers pay for their higher education or save money on their student loan debt, and the company provides some competitive refinancing rates.
LendKey's Private Student Loan Options
There are no application or origination fees associated with LendKey's private student loan options.
The application process for a private student loan is one of LendKey's key strengths. The entire process only takes about three minutes total, and it is straightforward and simple to understand. After several questions are answered, the application is submitted and subjected to immediate review. This makes the entire process run smoothly, and it effectively relays the desired information to the applicant.
LendKey's Student Loan Refinancing Options
When looking to refinance a private student loan with LendKey, there are several different starting rates to choose from. Borrowers may be able to switch to a variable rate as low as 2.67% APR or a fixed rate as low as 3.25% fixed APR. There are several different repayment terms to choose from when refinancing. Borrowers can choose among 5, 7, 10, 15, and 20 year repayment lengths.
There are no application or origination fees associated with LendKey's student loan refinancing offerings.
What to Consider
LendKey makes the cosigner policy known on its website. If borrowers' credit is not up to par, they are much more likely to be approved with a cosigner when getting a new private student loan or when refinancing.
Bottom Line
LendKey private student loans and refinancing options are good choices for those looking for:
Competitive interest rates
Flexible repayment plans
​Interest rate discounts and helpful resources
Student loans are available to borrowers about to attend or currently enrolled in a higher education institution
Minimum private student loan interest rate of 2.99% APR
Fixed interest rate minimum of 3.25% APR for refinancing
Variable interest rate minimum of 2.67% APR for refinancing
Repayment Terms: 5, 7, 10, 15, and 20 years
0.25% interest rate discount for using auto-pay
1.0% interest rate discount for paying 10% of a private student loan by the time payment period starts
Simple and fast application process
No application, origination, or disbursement fees
LendKey Refinance Loan