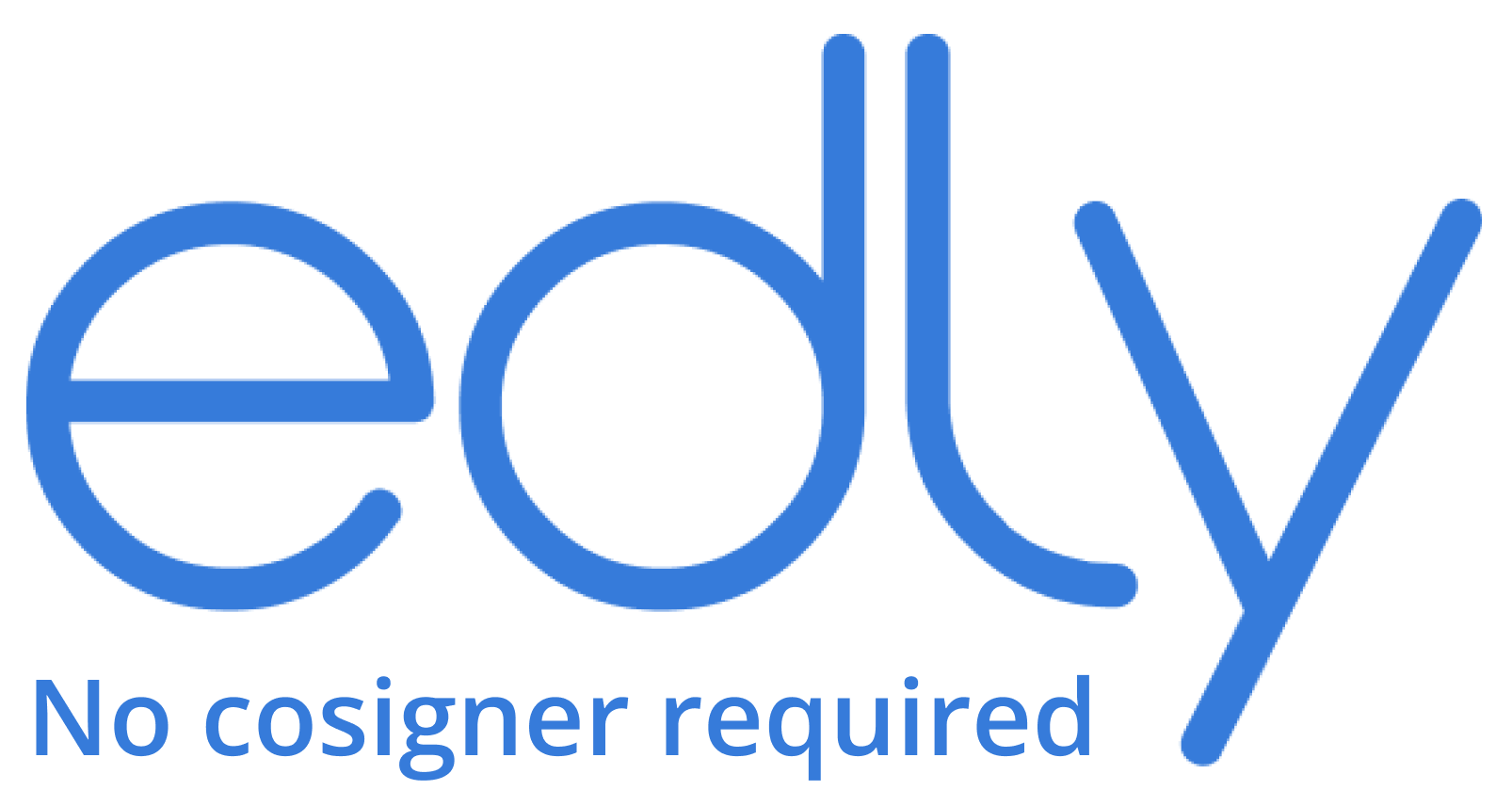 Free Quote
No cosigner required and no minimum credit score
Prequalify in minutes with no impact on your credit score
Borrow from $5,000 to $20,000 per school year, and up to $30,000 lifetime
Income-based repayment with built-in protections, like deferred payments with job loss
Must be a US citizen or permanent resident that is a current college junior, senior, or grad student at a supported school
Edly is an education lending platform offering an alternative to traditional private student loans in the form of an Income-Based Repayment Loan ("IBR Loan").
One of the primary benefits of an IBR Loan is that repayment doesn't begin until you secure a job that pays above a minimum threshold. The idea behind this model is that recent graduates shouldn't start repayment until they can afford it.
In this Edly review, we'll look at the terms of the IBR Loan, the eligibility requirements, the pros and cons, and more.
Table of contents:
Edly IBR Loan details
While most income-based repayment solutions are structured similarly, the terms of each can differ. Here's a breakdown of some important terms you need to be aware of before getting started.
| | |
| --- | --- |
| | Edly IBR Loan |
| Min. credit score | None |
| Cosigner requirement | None |
| Funding amount | $5,000 – $25,000 per semester |
| Min. income before repayment | $30,000 per year |
| Cap on total payment | Earlier of 60 or 84 completed payments, 2.25x the borrowed amount, or 23% APR |
| Soft credit check | Yes, to prequalify |
| Prequalify | Get started |
Edly eligibility requirments
Edly IBRs aim to be more accessible to students than traditional student loans. There are no minimum credit score requirements, and cosigners are not required.
However, Edly is selective when determining school and program eligibility. They only work with schools and programs they have determined will give students the best chance for future success.
Edly IBRs only require payments when you meet a minimum income threshold ($30,000 annual gross salary). If you can't find a job that pays a salary over this minimum, you won't have to repay your borrowed amount.
Lastly, while every school or program isn't eligible, the Edly IBRs are available in nearly every state nationwide.
How much does Edly cost?
The actual cost of an Edly IBR Loan is variable. Still, it's safe to assume that the cost of your loan will vary based on the school you attend, the program you choose, your salary, and how much you borrow, amongst other things.
Remember, with an Edly IBR Loan, an interest rate doesn't determine the amount you owe; instead, the amount you pay each month will be determined by your salary and the percentage of that salary you have to repay. However, you'll never pay more than 2.25x the borrowed amount or an amount that translates to a 23% APR.
The best way to figure out how much an IBR Loan from Edly may cost is to check your terms. You can do so for free, with a soft credit check, by clicking here.
Customer ratings and reviews
Edly does not currently have any reviews on Trustpilot, the BBB, or Google at this time.
Edly pros and cons
Repayment doesn't begin until you meet a minimum income threshold
No minimum credit score or cosigner requirements
If you lose your job during repayment, payments will be deferred
Fixed cap on the amount you pay
Soft credit check to see your terms
Cons
It's not easy to predict upfront how much you'll have to pay
Fewer schools are eligible for IBRs than with a traditional student loan
How does the application process work?
Taking out an IBR Loan through Edly is relatively easy.
The first step is to prequalify by checking your terms online. The prequalification form can be completed in less than a minute and asks you about your school, field of study, graduation date, how much money you need, and some contact information.
If you're eligible and like the terms you receive, the next step is to submit a complete application. This submission will require a hard credit check.
If Edly approves your application, the funded amount will be paid directly to your school to cover tuition and other education expenses.
How does Edly compare to other companies?
As a relatively new form of education financing, there aren't a ton of direct competitors out there. One, however, is Stride. Edly offers a bank-issued and regulated income-based repayment loan, while Stride offers income-sharing agreements to students. Here's how these two companies compare:
| | | |
| --- | --- | --- |
| | Edly | Stride |
| Legal form | Bank-issued, regulated student loan with income-based repayments ("IBR Loans") | Contracts with income sharing agreement ("ISAs") |
| Funding amount | $5,000 – $25,000 per semester | $2,500 – $25,000 per year |
| Capped amount | 2.25x the borrowed amount | 2x the borrowed amount |
| Soft credit check | Yes, to prequalify | Unknown |
| Min. income before repayment | $30,000 | $30,000 |
| Visit website | Get started | Get started |
And, of course, as an alternative to traditional student loans, it's worth seeing how an income-based repayment loan compares to traditional private student loans. Here's a breakdown:
| | | |
| --- | --- | --- |
| | Edly IBR Loan | Traditional Private Student Loan |
| Min. credit score | No | Yes |
| Cosigner required | No | In most cases |
| Cap on the amount you pay | Yes | No |
| Funding amount | Up to $25,000 per semester | Up to the total cost of attendance |
| Term length | 5 – 12 years | Typically, 5 – 20 years |
| Repayment begins when | Your income surpasses a minimum threshold | When your grace period ends, regardless of your income |
| Payments | Based on Gross Earned Income | Based on an interest rate |
| Learn more | Get started | Best private student loans |