Funding University Review
Funding University specializes in offering student loans for those without cosigners. If you don't qualify for other private student loans on your own, Funding U is worth considering.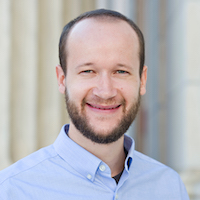 Key points:
Funding University offers private student loans to undergraduate students without a cosigner.
Borrowers get their own, dedicated loan officer.
Funding U's private student loan earned a LendEDU rating of 4/5.

at Funding University's secure website
What we like:
Personal customer service
Fixed APR
7.99% – 14.49% APR
w/ AutoPay
Variable APR
N/A
Loan Terms
10 years
Loan Amounts
Loans up to $10k per school year
See how Funding University's private student loan product stacks up
Funding University is a private student loan company focused on offering student loans without a cosigner to career-driven undergrads.
Unlike most private student loan lenders, Funding U doesn't allow for cosigners, and because of that, it has unique eligibility criteria. Funding U is a good option for students without cosigners who wouldn't qualify for a traditional private student loan on their own.
This Funding University review will tell you everything you need to know to decide if Funding U is right for you.
In this review:
What loans does Funding U offfer?
| | |
| --- | --- |
| Funding University | |
| Loan amount | $3,001 – $10,000 |
| Max. term length | 10 years |
| Fixed APRs | 7.99% – 13.49% |
| Autopay rate reduction | 0.50% |
| Origination & prepayment fees | None |
| Apply | Check Rates |
Funding U offers only one loan—a private student loan for undergraduate students. The biggest selling point of Funding University's student loan is that they don't require a cosigner like many other lenders.
Since most undergraduate students do not have a credit history or the income required to qualify for traditional private student loans on their own, this is a unique and attractive benefit.
Not only does this help students but it also could benefit parents too. By cosigning on their children's student loans, parents often put their own credit scores and financial wellbeing at risk.
With Funding U, parents are off the hook if their child defaults on a loan, and their debt-to-income ratios stay in-tact while the student repays the loan.
How does loan repayment work?
Funding U requires $20 payments to be made each month while students are in school. The lender wants students to establish good monthly payment habits, keep their loan balance down, and build up their credit history.
Full repayment starts six months after graduation (November for most students). Funding U works directly with students after graduation to help them transition into repayment on both their Funding U and other federal and private student loans.
One difference with Funding University loans is that they require borrowers to provide an update each semester on their academic, employment, and career prospects.
Pros & cons of a Funding U Student Loan
No cosigner required: Funding U looks for ways to qualify student borrowers without a parent or guardian cosigner, such as their GPA or how much progress they've made toward graduating. This is a major benefit to students who don't have anyone to cosign on their loan.
Financial hardship options: If you are having trouble making payments on your loans, whether you are in school or have already graduated, there are forbearance options that may help. If you are in school, you can make no payments at all for up to 51 months. Note that interest will still accumulate in these situations and will increase the total cost of your loan.
High autopay reduction. Most lenders only reduce your interest rate by 0.25% if you enable automatic payments, but with Funding U, the interest rate reduction is 0.50%.
State availability: Funding U isn't available in all 50 states (more on this below). However, it is available for the majority of the U.S. population.
GPA requirements: One of the ways Funding U determines eligibility is by how likely the borrower is to graduate and have a strong career. Requirements vary by school year, but generally, students with a GPA of less than 2.5 are ineligible.
Graduation rate requirements: Even if your GPA is good enough, you may not be eligible if your school's graduation rates don't meet the requirements outlined below.
Not the best option for those with cosigners. If you have a cosigner, we recommend checking out our best private student loans guide to see our top picks or check out our review of our top-rated lender College Ave.
Funding U eligibility & application requirements
Rather than looking at your credit score or income, Funding University determines your eligibility and how much you can borrow by looking at things that show whether you are on track towards your professional and academic goals.
Some of these may include class hours completed, graduation date, academic record, major, employment or internship experience, and any other academic or extracurricular activities that show that you're making progress.
Funding U also has minimum GPA and graduation rate thresholds that are determined by a variety of factors. Generally, students will not be approved for a loan with a GPA lower than 2.5.
Additionally, you'll have to be a U.S. citizen or permanent resident that is at least 18 years old attending a Title IV-eligible four year college. For-profit schools are not eligible.
If you prequalify for a loan with Funding U, they will do a credit check just to make sure that you don't have any delinquencies on other loans.
Funding U covers 30 states, accounting for 90% of the U.S. population. Students who aren't eligible will be added to Funding U's waitlist and will be notified as soon as loans become available in their state.
Eligible states:
Arizona
Arkansas
California
Colorado
Connecticut
Florida
Georgia
Hawaii
Illinois
Indiana
Kansas
Maryland
Massachusetts
Michigan
Missouri
Nebraska
New Jersey
New Mexico
New York
North Carolina
Ohio
Oregon
Pennsylvania
South Carolina
Tennessee
Texas
Vermont
Virginia
West Virginia
Wisconsin
Terms and conditions vary by state.
How does the application process work?
To apply for a loan from Funding University, you will have to fill out some preliminary information online such as your GPA, SAT/ACT score, monthly income, and major in order to see if you prequalify.
This is different from most student loan applications which often require you to submit a significant amount of financial information, including your credit score.
Prequalified students move on next to the loan application which takes 5-10 minutes. You need two items to complete your loan application:
Academic Transcript
Financial Aid Award Letter
Most students who are pre-approved for a loan will have a 10-minute phone consultation with one of Funding University's loan advisers prior to loan closing.
Because Funding U is focused on making sure its terms are transparent and that its borrowers understand their loans, your representative will talk you through the prospected loan terms and interest rate and explain the next steps.
Where to find Funding U alternatives
While there are a lot of benefits to getting a student loan without a cosigner, if you get a traditional private student loan that is cosigned by your parents, you'll likely qualify for a lower interest rate. This will make repayment more manageable and will save you money longterm.
It's also a good idea to compare quotes from several lenders before choosing one. This makes sure you find the rates and repayment terms that work best for your situation.
To find other lenders, including those that accept cosigners, check out our list of the best private student loans. If you don't have a cosigner, you can check out our student loans without cosigners page or our bad credit student loans page. Lastly, you can check out our resource consisting of a list of student loan companies in the industry.
---
Ready to apply for a Funding U Student Loan?

Check Rates
Fixed Rates
7.99% – 13.49%
Loan Amounts
$3,000 – $10,000
4.00
Funding University Student Loans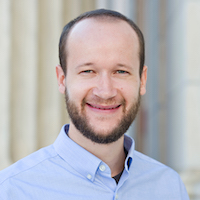 Daniel is a personal finance Editor at LendEDU. He has a BA in English and has written for ValuePenguin, LendingTree, Yahoo! Finance, Frontline Education, and LendEDU.