How (and When) to Apply for Student Loans
Applying for student loans will take a little time and paperwork, but it can help you fund your education. Always exhaust federal student loans first by completing the FAFSA. Then, shop around among private lenders and apply for additional funding you need.
College is expensive no matter whether you attend a public or private school. Fortunately, student loans are available at relatively low rates for just about every student.
Loans are available from both the federal government—through the Department of Education—as well as from private student loan lenders. This guide will help you understand how and when to apply for student loans to finance your education.
In this guide:
How to Apply for Federal Student Loans
Students and parent-borrowers should exhaust all of their options for federal student loans prior to applying for private student loans. You should apply for federal student loans even if you do not believe that you will qualify for federal aid, as it's often a pre-requisite for other types of aid.
Applying for federal student loans first makes sense because federal student loans typically charge less interest and provide far more protections for borrowers than private loans do.
Here is how to apply for federal student loans.
1. Fill Out the FAFSA
To apply for federal student loans (and to qualify for many scholarships), you'll need to fill out the Free Application for Federal Student Aid (FAFSA). This can be done online at FAFSA.ed.gov. New users will need to create an account to fill out their FAFSA while existing users can log into their account to complete their forms or fill out a new FAFSA for the new school year.
You can complete the FAFSA in about 30 minutes online and the process is simple, although you will need to provide some information about your finances. If you are a dependent undergraduate student, you'll also need to provide details about your family's finances as well. Some of the documents and information you will need include:
Your Social Security number
Your driver's license
Your federal income tax returns (and your parents' forms)
Your W-2 forms (and your parents' forms)
Bank statements for you and your parents
Records of untaxed income earned by you or your parents
Investment and business records for you and your parents
You also need to provide details about the schools you are applying for so you can get a financial aid package for each college.
2. Wait for Your Financial Aid Award Letter
After you've completed your FAFSA, you will receive a letter summarizing the aid that you are eligible for. This will include the types of loans that you qualified to receive, details about loan amounts available to you, and information on other types of aid you may receive if you attend a particular academic institution.
Some of the different kinds of federal student loans you may be able to obtain include:
3. Accept Your Financial Aid (And Put it to Use)
Once you have received your financial aid award letter, you have to contact the financial aid office at the school you are attending to accept the loans that you have been offered. There will be additional paperwork to complete, including a Master Promissory Note, so the school can facilitate the transfer of funds.
The money from your federal student aid will be distributed directly to the university that you are attending. The school will take the money for your tuition out of your loaned funds. If you live on campus, the school will also take room and board out of your borrowed money. Any balance remaining will be sent to you by your university so you can use the money to pay for food, textbooks, rent, and other eligible expenses.
How to Apply for Private Student Loans
Even if you qualify for federal student aid, chances are good that you'll need to borrow more to pay for all the costs associated with attending college. This means you may need to turn to private student loans to find the money federal loans won't provide.
Private student loans don't have the same borrower benefits or protections that federal loans do—but they can be necessary to help you get through school. The good news is, there are lots of different private student loans available. Some are even open to students with poor credit; however, a co-signer may be required. Others are available only if you have excellent credit, or are limited to graduate or professional students studying to become doctors, lawyers, or another career field where future salaries are high.
Because there are many different options for student loans, it's important to shop around to find the right source of funds to borrow. You can get student loans from credit unions, traditional banks, and from online-only lenders. Typically, it's easiest to apply with online lenders, but you should explore all your options.
Applying for private student aid can be done in just a few minutes, but you will need to have some paperwork and personal information available before you start the process, including:
Your Social Security number
Your driver's license
Your tax returns (and the tax returns of cosigners)
Your pay stubs (and the pay stubs of cosigners)
Bank statements, investment account statements, and other information about your assets (and the assets of any cosigners)
Details about the school you are attending
Our Top-Rated Private Lender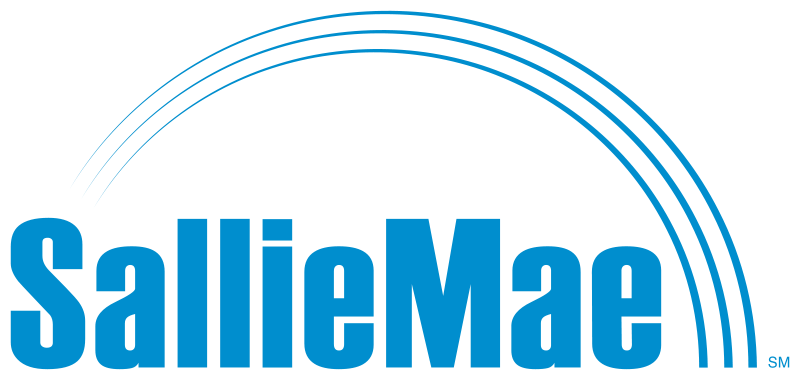 When it comes to student loans, one of the best lenders is Sallie Mae. Sallie Mae offers an undergraduate loan with the following terms:
Loans with five to 15-year for repayment
The ability to borrow anywhere from $1,000 to 100% of the school-certified cost of attendance
Sallie Mae is a top lender because it offers a reasonable APR, has a short cosigner release period, and provides ample flexibility in borrowing and repayment.
When to Apply for Student Loans
To be eligible for student aid for the 2019 to 2020 award year, your FAFSA must be completed by June 30, 2020. However, the FAFSA for the 2019 to 2020 award year first became available October 1, 2018.
In fact, the FAFSA becomes available on the 1st of October each year and it should be completed as soon as possible. Completing the FAFSA early is essential because some types of federal aid can run out and you want the most financial help possible.
If you complete the FAFSA early and don't receive as much federal aid as you want, this also provides you with more time to apply for federal student loans.
Can I Apply for a Student Loan in the Middle of the Semester?
If you find you need more funds, you can generally apply for student loans at any time during the school year. Private lenders aren't constrained by FAFSA deadlines and loan funds from private lenders won't run out.
Applying for Student Loans Resources
Don't Forget About Grants and Scholarships
While you probably will need to rely on loans, you should also try to get as many grants and scholarships as possible because this is money that does not have to be repaid.
There are more options for grants and scholarships than we can possibly list here, but there are often scholarships available for women, minorities, students studying STEM, students with good grades, and student athletes.
You can ask your school's financial aid office about scholarships that they offer and should also check with your state's Department of Education to find out about available state grants and scholarships.
Grants and scholarships are often limited and getting funding can be quite competitive, so you should start looking into options as soon as possible. You won't always qualify, but if you explore options for free funding before getting private loans, you can limit the amount you borrow. This will make repaying what you owe much easier after graduation.
Author: Christy Rakoczy
Christy Rakoczy is an experienced personal finance and legal writer who has been writing full time since 2008. She earned her JD at UCLA and graduated from the University of Rochester with a degree in media and communications. Her work has been featured on CNN Money, MSN Money, Yahoo Finance, USA Today, and more.
Join the LendEDU Newsletter

News, insights, & tips once a week

Thanks for submitting

Please Enter a valid email