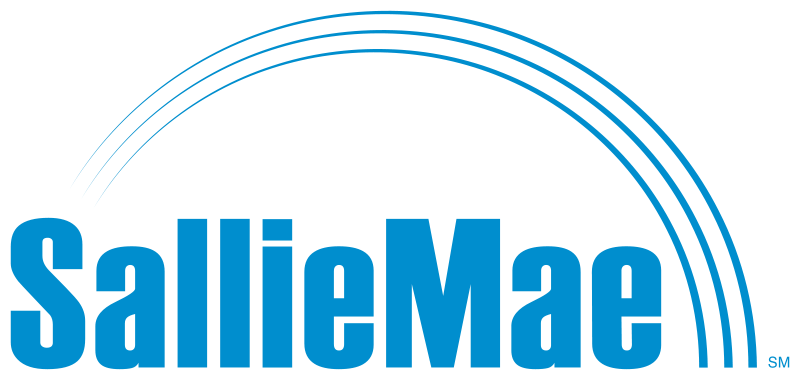 at Sallie Mae's secure website
What we like:
<span updateval="salliemae-psl-18-whatwelike" class="productupdate">Short cosigner release term</span>
| | |
| --- | --- |
| Fixed APR | 5.74% – 11.85% |
| Variable APR | 4.62% – 11.57% |
| Loan Terms | 5 to 15 years |
| Loan Amounts | $1,000 to 100% of school-certified college costs |
See how Sallie Mae's private student loan product stacks up with other options
The Sallie Mae company began as a government-sponsored organization in 1972. In 2004, Sallie Mae became fully privatized. In 2014, Sallie Mae was split into two distinct companies. The first is the SLM Corporation, which is Sallie Mae. Sallie Mae is a private student loan originator. The other company formed from the split was the Navient Corporation. The Navient Corporation is a federal student loan and private student loan servicer.
In addition to being a student loan lender, Sallie Mae attempts to provide transparency to help students and their families understand their education loan options. It also offers free financial tools like the Scholarship Search.
Sallie Mae Private Student Loans
Sallie Mae offers a wide variety of private student loan programs. Private student loans are usually the next option after a student has exhausted financial aid and federal loans to pay for college. The following are some of those loans, plus their details like the terms and fees.
Smart Option Student Loan for Undergraduate Students
The Smart Option Student Loan for Undergraduate Students is one of the primary loan products offered by Sallie Mae. Some of its main features include:
This undergraduate student loan can be used for bachelor's and associate's degrees, as well as and certificate programs at degree-granting institutions
There is coverage up to 100 percent coverage for all school-certified student loan expenses
There is no prepayment penalty and no origination fee
​When borrowers enroll to make monthly payments by auto debit, they can qualify to receive a 0.25%-point reduction in their interest rate
​Variable interest rates range from 4.62% to 11.47% APR
​Fixed interest rates range from 5.74% to 11.85% APR
Repayment options include deferred fixed repayment and an interest repayment option
​Cosigner release after 12 months of on-time payments (principal and interest)
You might get a decision within 15 minutes of submitting your loan application
Parent Loans
Parent Loans are available from Sallie Mae for undergraduate, graduate, and certificate education. Loan amounts can cover 100% of the certified cost of attendance. Other features include:
No origination fee
​A 0.25% point interest rate reduction is available with auto debit
​There are variable and fixed interest rate options
​Variable rates for the parent loans from Sallie Mae range from 6.12% to 12.49% APR
The fixed interest rate ranges from 5.74% to 12.87% APR
​The interest loan repayment option lets borrowers make interest-only payments while the student is in school for up to 10 years
With the Parent Loan from Sallie Mae, borrowers can also pay off the loan faster by making principal and interest repayments while the student is in school
Graduate School Loans
Sallie Mae provides private loans for students who are going to pursue a master's or doctoral degree. The Sallie Mae Graduate School Loan can provide complete coverage for all school-certified expenses. There is no maximum amount for all the years of graduate school. Features of the Sallie Mae Graduate School Loan include:
Six-month grace period as the borrower is starting their career
​A 48-month deferment during an internship or fellowship
​Eligible borrowers may be able to make 12 interest-only monthly payments after the grace period
​Borrowers have up to a 15-year repayment period
​The variable interest rates range from 4.87% to 10.23% APR
There are no origination fees or prepayment penalties
MBA Loans
The Sallie Mae MBA loan can be used to cover the costs of business school as a borrower is pursuing their Master of Business Administration (MBA) degree. Features include:
A six-month grace period as someone graduates and begins their career
​Borrow up to 100% of school-certified cost of attendance
​There is a possible 48-month deferment during an internship
​Up to 15 years available to repay an MBA Loan from Sallie Mae
​The variable interest rates on the MBA Loan vary from 4.87% to 10.23% APR
​The fixed interest rate is 6.25% to 10.23% APR
Eligibility is available to U.S. citizens if they are attending a degree-granting school in or out of the U.S., or are enrolled in eligible study abroad programs
International students may be eligible for this loan if they're attending certain schools in the U.S.
Other Sallie Mae Student Loans
Also available from Sallie Mae in terms of student loans are medical school loans, medical and dental residency loans, loans for law school and bar loans. Terms and conditions are fairly similar to graduate school and MBA loans, although things like maximum amounts may vary depending on the specific type of professional program a borrower is participating in. Sallie Mae doesn't offer refinancing of existing student loans, however.
Sallie Mae Student Loan Pros
One of the big pros of working with Sallie Mae as opposed to other student loan companies is the fact that it provides options for a wide range of borrowers. Borrowers may have widely varied credit scores. Sallie Mae even works with international students who are studying in the U.S.
The application and approval process is efficient and can all be done online with Sallie Mae, and they have a lot of flexibility regarding repayment options. For example, if a student gets a Sallie Mae MBA Loan, they may be able to defer payments during their internship. Most of Sallie Mae's loan products offer different options for grace periods and payment deferments while a borrower is getting their career started.
Along with some flexibility with its repayment plans, Sallie Mae provides funding for part-time students.
Sallie Mae Student Loan Cons
With any financial company, and particularly with student loan companies, there are likely to be customer complaints and issues. Sallie Mae won't let potential borrowers find out what their personalized interest rate could be without doing a hard inquiry on your credit report first. Sallie Mae can also have high interest rates for some borrowers. It also seems that based on online consumer complaints, one of the big weak points of Sallie Mae is its customer service.
What Do People Say About Sallie Mae Loans?
There are some negative reviews about Sallie Mae student loans, and many of them involve customer service. For example, some customers say that when they signed up to have loan payments automatically drafted from their bank account, Sallie Mae took out those payments earlier than they were supposed to, and it was difficult to get in touch with the company to change it.
Loan holders with Sallie Mae do also find that the interest rates with this company and their loan products are high, based on available online reviews. Many people who have negative things to say about Sallie Mae believe that the interest rates make it nearly difficult to pay down their loan with regular payments.
Sallie Mae Student Loan Disclosures
See Sallie Mae Disclosures1,2,3 and Important Repayment Disclosure*
4.32
Sallie Mae
Author: Jeff Gitlen
Jeff Gitlen writes about a wide range of finance topics including everything from student loans to credit cards to small business financing. Jeff's work has been featured on a number of sites including Bloomberg, CNBC, Forbes, Market Watch, and more.