Sallie Mae Student Loans Review
Sallie Mae offers loans for a variety of schooling levels with competitive rates, terms, and benefits. If you are looking for helping paying for college, Sallie Mae may be a great choice.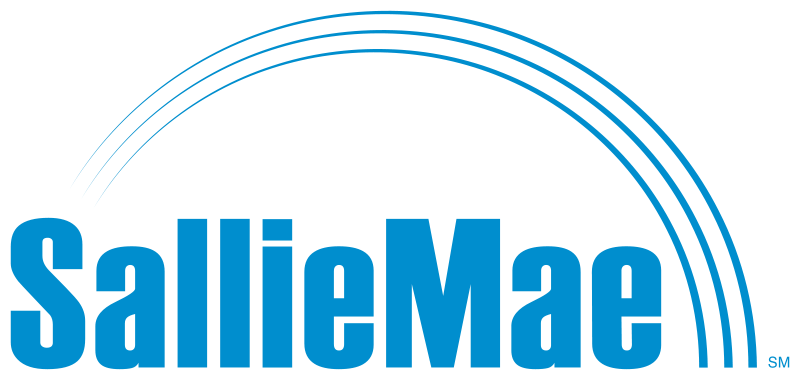 at Sallie Mae's secure website
What we like:
Short cosigner release term
| | |
| --- | --- |
| Fixed APR | 5.24% – 11.85% |
| Variable APR | 4.00% – 11.35% |
| Loan Terms | 5 to 15 years |
| Loan Amounts | $1,000 to 100% of school-certified college costs |
See how Sallie Mae's private student loan product stacks up with other options
Sallie Mae began as a government-sponsored organization in 1972. In 2004, Sallie Mae became fully privatized, and in 2014, Sallie Mae was split into two distinct companies.
The first is the SLM Corporation, which is Sallie Mae. Sallie Mae is a private student loan originator. The other company formed from the split was the Navient Corporation. Navient is a federal and private student loan servicer.
If you are looking for a private student loan, Sallie Mae is a great choice. The company is rated as one of our best private student loan companies and has many different options for students.
In this review:
Sallie Mae Private Student Loans
Sallie Mae offers a wide variety of private student loans. Private student loans are usually the next option after a student has exhausted all other financial aid, including federal student loans, to pay for college.
The following are some of those loans, plus their details like the terms and fees.
Smart Option Student Loan for Undergraduate Students
The Smart Option Student Loan for Undergraduate Students is one of the primary loan products offered by Sallie Mae. Some of its main features include:
This undergraduate student loan can be used for bachelor's and associate's degrees, as well as and certificate programs at degree-granting institutions
There is coverage up to 100% coverage for all school-certified student loan expenses
There is no prepayment penalty and no origination fee
​When borrowers enroll to make monthly payments by auto debit, they can qualify to receive a 0.25 interest rate reduction
​Variable interest rates range from 4.62% to 11.47% APR
​Fixed interest rates range from 5.74% to 11.85% APR
Repayment options include deferred fixed repayment and an interest repayment option
​Cosigner release after 12 months of on-time payments (principal and interest)
You might get a decision within 15 minutes of submitting your loan application
Graduate School Loans
Sallie Mae provides private loans for students who are going to pursue a master's or doctoral degree. The Sallie Mae Graduate School Loan can provide complete coverage for all school-certified expenses. There is no maximum amount for all the years of graduate school. Features of the Sallie Mae Graduate School Loan include:
Six-month grace period as the borrower is starting their career
​A 48-month deferment during an internship or fellowship
​Eligible borrowers may be able to make 12 interest-only monthly payments after the grace period
​Borrowers have up to a 15-year repayment period
​The variable interest rates range from 4.87% to 10.23% APR
There are no origination fees or prepayment penalties
Parent Loans
Parent Loans are available from Sallie Mae for undergraduate, graduate, and certificate education. Loan amounts can cover 100% of the certified cost of attendance. Other features include:
No origination fee
​A 0.25 point interest rate reduction is available with auto debit
​There are variable and fixed interest rate options
​Variable rates for the parent loans from Sallie Mae range from 6.12% to 12.49% APR
The fixed interest rate ranges from 5.74% to 12.87% APR
​The interest loan repayment option lets borrowers make interest-only payments while the student is in school for up to 10 years
With the Parent Loan from Sallie Mae, borrowers can also pay off the loan faster by making principal and interest repayments while the student is in school
MBA Loans
The Sallie Mae MBA loan can be used to cover the costs of business school as a borrower is pursuing their Master of Business Administration (MBA) degree. Features include:
A six-month grace period as someone graduates and begins their career
​Borrow up to 100% of school-certified cost of attendance
​There is a possible 48-month deferment during an internship
​Up to 15 years available to repay an MBA Loan from Sallie Mae
​The variable interest rates on the MBA Loan vary from 4.87% to 10.23% APR
​The fixed interest rate is 6.25% to 10.23% APR
Eligibility is available to U.S. citizens if they are attending a degree-granting school in or out of the U.S., or are enrolled in eligible study abroad programs
International students may be eligible for this loan if they're attending certain schools in the U.S.
Other Sallie Mae Student Loans
Sallie Mae also offers student loans for the following:
Medical school and dental school
Medical residency and dental residency
Graduate school for health professions
Law school
Bar exam study
K-12
Career training
Terms and conditions are fairly similar to the other loans Sallie Mae offers, although things like maximum amounts may vary depending on the specific type of professional program a borrower is participating in.
Note that Sallie Mae doesn't offer refinancing of existing student loans but it is possible to refinance Sallie Mae loans with another company.
Sallie Mae Student Loan Pros
There are many benefits to Sallie Mae's student loans, including the following:
A wide range of borrowers may be eligible. Sallie Mae may accept borrowers with a wide range of credit scores and allow for students to add a cosigner to help satisfy the eligibility requirements.
International students who are studying in the U.S. may be eligible. Non-U.S. citizens (including DACA students) may be eligible for Sallie Mae's loans if they add a U.S. citizen or permanent resident as a cosigner.
Easy application process. The application and approval process is efficient and can all be done online with Sallie Mae.
Flexible deferment options. Sallie Mae offers multiple deferment options for borrowers including options for grace periods and payment deferments while a borrower is getting their career started.
Part-time students may be eligible. Whereas many lenders don't offer loans to part-time students, Sallie Mae does.
Death and disability discharge. If a borrower dies or becomes permanently disabled before paying off the loan, his or her loan balance will be discharged regardless of whether there was a cosigner on the loan or not.
Cosigner release. Borrowers may be able to release their cosigner from the loan after 12 on-time principal and interest payments have been made.
Sallie Mae Student Loan Cons
Along with the many benefits, there are also some downsides to Sallie Mae's student loans which are important to consider:
Many customer complaints online. With any financial company, and particularly with student loan companies, there are likely to be customer complaints and issues, and Sallie Mae is no exception. Many of these complaints pertain to customer service.
No soft credit check for pre-approval. Sallie Mae won't let potential borrowers find out what their personalized interest rate could be without doing a hard inquiry on your credit report first.
Borrowers cannot choose repayment term. Whereas most lenders will allow approved applicants to choose among a number of repayment terms (giving borrowers some control over monthly payment amounts), Sallie Mae simply assigns a term to borrowers.
Bottom Line
Sallie Mae is one of the most well-known private student loan lenders and is a great choice for students looking for help paying for college. The lender offers loans for a variety of school levels with many benefits and competitive terms.
Before you make a decision, you may want to take a look at some Sallie Mae competitors to see if there may be a better option for you. We also have some more detailed comparisons of Sallie Mae vs. Discover and Sallie Mae vs. Wells Fargo that you can check out.
Sallie Mae Student Loan Disclosures
See Sallie Mae Disclosures1,2,3 and Important Repayment Disclosure*
4.78
Sallie Mae Student Loan
Author: Jeff Gitlen
Jeff Gitlen is a graduate of the University of Delaware. He writes about a wide range of financial topics including student loans, credit cards, small business financing, and more. His work has been featured on a number of sites including Bloomberg, CNBC, Forbes, Market Watch, and more.
Your Guide to Financial Freedom

Money tips, advice, and news once a week

Join the LendEDU newsletter!

Thanks for submitting!

Please Enter a valid email