6 Best Personal Loans for Veterans
Whether you have good credit, fair credit, or poor credit, there is probably a personal loan out there for you. We ranked the best loans for veterans based on your credit score.
When you need funds, a personal loan is often a good option because of the flexibility and affordability of this kind of financing. You can use a personal loan for just about anything, including home improvement, debt consolidation, emergency funding, and more.
This guide will look at the best personal loans for veterans who have good, fair, and bad credit to help you find a financing option that's right for you.
In this guide:
6 best personal loans for veterans
We ranked and rated the best personal loans from banks and online lenders based on each credit type, so you can find the lender that's right for you:
Personal loans for veterans with good credit
Your credit is rated on a scale from 300 to 850, and a credit score of 670 and above is generally considered good, with higher than 750 considered excellent credit. These lenders tend to offer military veteran personal loans at affordable rates for good credit borrowers.
---
LightStream
While LightStream has no specific loans for veterans, it offers unsecured personal loans for a variety of uses to lenders with a strong credit history. This online lender is a division of SunTrust Bank.
Lender info
---
Navy Federal Credit Union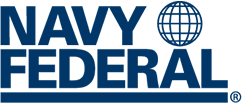 Navy Federal Credit Union caters to military servicemembers, veterans, and their family members. You must be a member of the credit union to apply for a loan.
Lender info
---
USAA

USAA is a credit union for military members and their families. It offers members with good credit personal loans with no origination fee and low interest rates.
Lender info
---
Personal loans for veterans with fair credit
Fair credit is defined as a credit score between 580 and 669. These lenders cater to fair credit borrowers and offer good loan options for veterans with lower credit scores.
---
Marcus

Marcus by Goldman Sachs is an online banking and lending service. It offers no-fee personal loans for veterans and other borrowers with fair or better credit. Marcus loans come with perks that could help you with repayment, including a flexible payment date and loan deferment.
Lender info
---
PenFed Credit Union


PenFed Credit Union serves government and other qualifying employees, including active duty military servicemembers and veterans. It offers loans with low interest rates and no origination fees to fair credit borrowers in all 50 states.
Lender info
---
Personal loans for veterans with bad credit
Bad credit is defined as any credit score lower than 580. It can be difficult to find a loan with an affordable interest rate with a low score, but this lender offers decent rates to veterans with bad credit.
---
OneMain Financial

OneMain Financial offers personal loans for veterans and other borrowers with flexible credit requirements.
Its interest rates may be higher than you'd get with better credit, but a loan from OneMain could be a better option than an expensive payday loan or title loan if you need funds quickly.
Lender info
---
How we rate personal loans
We rate personal loans based on the weighted average of several data points relative to other products in the same credit category: bad credit, fair credit, and good credit.
You can read more about our methodology here.
Does the VA give personal loans?
The U.S. Department of Veterans Affairs doesn't issue any loans itself, and it doesn't back personal loans for veterans.
However, if you're seeking a personal loan to pay for home improvements, and you took out your mortgage from a VA lender, you may be able to get a VA home improvement loan.
However, if the changes you want to make are merely cosmetic and won't substantially improve the habitability of the home, you might need to opt for one of the lenders above instead.
What is a military debt consolidation loan?
Servicemembers or veterans who own a home can consolidate high-interest debt, such as credit card debt or student loan debt, with the VA's Cash-Out Refinance Loan, which is a VA-guaranteed home loan that lets you borrow against your home's equity.
This loan lets you refinance your mortgage by borrowing more than you still owe, usually at a lower interest rate. You can use the balance to pay off debt or for other purchases, and roll repayment into your mortgage's monthly payment.
Other grants, assistance programs, and emergency loans for veterans
If you don't want to take on debt or can't qualify for a loan, look into these nonprofit programs that provide financial assistance for servicemembers and veterans facing financial difficulties.
Author: Amanda Reaume
Amanda Reaume writes about personal finance, credit, and student loans. Her work has appeared on sites like Forbes, Yahoo! Finance, Time, and FoxBusiness and she is the author of the book Money is Everything: Personal Finance for the Brave New Economy.
Your Guide to Financial Freedom

Money tips, advice, and news once a week

Join the LendEDU newsletter!

Thanks for submitting!

Please Enter a valid email
Personal Loans Information