Personal Loans in Virginia
Personal loans in Virginia are available from local and national lenders.

Personal loans are a versatile and flexible source of financing because you can use funds for almost anything you'd like. Borrowers commonly use these loans to finance big purchases, consolidate debt, or cover major costs like weddings or vacations.
This guide will help you explore options for personal loans in Virginia, including loans from national lenders as well as companies serving Virginia residents.
On this page:
Virginia online loans: at a glance
Online loans are typically available to people across the country. Most online lenders let you complete the entire application process online. And they often make funding available quickly—sometimes as soon as the same day you're approved.
Here are some online lenders to consider among lenders offering loans to Virginia residents.
| | | | |
| --- | --- | --- | --- |
| | LightStream | Upgrade | Upstart |
| Loan amount | $5,000 – $100,000 | $1,000 – $35,000 | $1,000 – $50,0002 |
| Term lengths | 24 – 144 months** | 36 or 60 months | 36 or 60 months |
| Fixed APRs | 3.49% – 19.99%* with AutoPay | 7.99% – 35.97% | 8.27% – 35.99%1 |
| Origination fees | 0% | 2.9% — 8% | 0% – 8% |
| Minimum credit score | 660+ | 620+ | 600+ |
| Visit lender | View Rates | View Rates | View Rates |
---
Local personal loans in Virginia
Local financial institutions sometimes offer better loan terms for local borrowers, current customers, or members, so don't limit your search to national lenders. Here are a few options for local lenders in Virginia.
Virginia Credit Union (VACU)

VACU personal loans are available to members who work, worship, volunteer, or go to school in Richmond, Petersburg, Hopewell, Fredericksburg, Farmville; or Buckingham, Cumberland, Nottoway, or Prince Edward Counties; or employees or students at a participating business or educational institution.
You can receive funding as soon as the same day you apply. Visit Virginia Credit Union's website to learn more.
---
First Bank

First Bank offers both unsecured and secured personal loans. You do not need to be an existing bank customer to apply, but you can get a discount for auto-paying your loan from a First Bank account.
You can learn more at the First Bank website.
---
Virginia Community Bank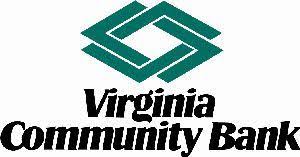 Virginia Community Bank offers personal loans for any purpose. You do not need to be an existing customer with a checking or savings account, but you do need to call or visit a bank branch to apply for a loan.
You can learn more at the Virginia Community Bank website.
---
Pros & cons of personal loans
Funds can be used for anything you like.
While it can take longer to get a personal loan than to use a credit card, the application process is typically much faster than for other financing, such as home equity loans.
Loans can be unsecured, so you won't put your home or property on the line.
The interest rate is usually below the interest rate on a credit card.
The interest rate is usually higher than on a home equity loan or HELOC.
It can take longer to get approved, and approval may require more documentation, than for a credit card.
What can Virginia loans be used for?
Personal loans can be used for almost any purpose you'd like. Some of the most common uses of personal loans include:
You often don't need to disclose the purpose of a personal loan when borrowing.
What you need to apply
To apply for a personal loan, you usually need to provide:
Identification, including proof of citizenship or legal residency.
Proof of income, including pay stubs.
Details about current outstanding debt.
Your Social Security number for a credit check.
The loan application process and eligibility requirements vary by lender. For many online and brick-and-mortar companies, you can complete the entire process digitally.
Watch out for payday loans
Many online and local lenders advertise to Virginia residents with loans that are, unfortunately, predatory payday loans.
Payday loans have very high effective interest rates, because they often come with high fees and short repayment timelines. Borrowers often have to continue to borrow to keep up with costs, according to our payday loan statistics, becoming trapped in a debt repayment cycle.
Payday loans should only ever be a last resort. A personal installment loan, personal line of credit, or a secured credit card could help you cover expenses instead. All come with lower rates and could save a lot of money in the long run.
Shop around to find the best personal loan for you
Always compare lenders to see which offers you the best financing at the most affordable rate and monthly payments.
To compare rates, get quotes from at least three personal loan lenders to see which offers the best interest, fees, and repayment terms for your situation.
---
*Your loan terms, including APR, may differ based on loan purpose, amount, term length, and your credit profile. Excellent credit is required to qualify for lowest rates. Rate is quoted with AutoPay discount. AutoPay discount is only available prior to loan funding. Rates without AutoPay are 0.50% points higher. Subject to credit approval. Conditions and limitations apply. Advertised rates and terms are subject to change without notice.
**Payment example: Monthly payments for a $10,000 loan at 5.95% APR with a term of three years would result in 36 monthly payments of $303.99.
1The full range of available rates varies by state. The average 3-year loan offered across all lenders using the Upstart platform will have an APR of 21.97% and 36 monthly payments of $35 per $1,000 borrowed. For example, the total cost of a $10,000 loan would be $12,646 including a $626 origination fee. APR is calculated based on 3-year rates offered in the last 1 month. There is no down payment and no prepayment penalty. Your APR will be determined based on your credit, income, and certain other information provided in your loan application.
2Your loan amount will be determined based on your credit, income, and certain other information provided in your loan application. Not all applicants will qualify for the full amount. Loans are not available in West Virginia or Iowa. The minimum loan amount in MA is $7,000. The minimum loan amount in Ohio is $6,000. The minimum loan amount in NM is $5100. The minimum loan amount in GA is $3,100.

Christy Rakoczy is an experienced personal finance and legal writer who has been writing full time since 2008. She earned her JD at UCLA and graduated from the University of Rochester with a degree in media and communications. Her work has been featured on CNN Money, MSN Money, Yahoo Finance, USA Today, and more.