Student Loans for Coding Bootcamp
Coding programs help students get the computer skills necessary for a career in tech. Here's how to find private student loans for coding bootcamp.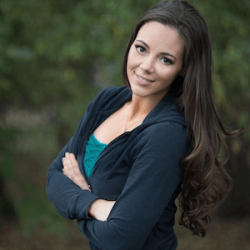 There's a huge tech gap in the U.S. job market right now. Many people don't have the skills to take on computer programming and other tech-based jobs.
Coding bootcamps hope to change that. These technical training programs typically last for eight to 12 weeks. By the time you complete the bootcamp, you should have all the skills you need to build web applications and take on a high-paying job in the tech industry.
That sounds great, but there is a catch: These bootcamps can cost thousands of dollars. Student loans aren't as readily available for coding bootcamps as they are for traditional college degree programs. Still, private lenders offer a few options for funding.
In this guide:
Can student loans be used for coding bootcamp?
Most lenders require students to be enrolled at least part-time in a Title IV institution, and working toward a degree, in order to qualify for student loans. Because coding bootcamps do not fall into this category, everyday federal and private student loans are not typically available to these students.
However, there are a few lenders that will work with qualified students enrolling in a coding bootcamp program. Here's a look at your options.
Federal financial aid for coding bootcamps
In 2015, the U.S. Department of Education (ED) announced it was launching a pilot initiative called EQUIP, or the Educational Quality through Innovative Partnerships program. EQUIP partnered with eight universities and non-traditional training providers to offer funding for non-degree programs. Eligible students could access the funds they needed for online courses, employee organizations, and coding bootcamps.
While the EQUIP program was well-received by many, it has been discontinued. There are no alternative federal programs for coding bootcamp student loans or other financial aid at this time.
Private loans for coding bootcamps
Since students aren't eligible for federal student loans for coding bootcamp, they will need to obtain funding from private lenders.
But private student lenders typically require you to be enrolled full-time in a Title IV institution, so it can be hard to find student loans for bootcamp. Fortunately, one student loan lender, Ascent, has created a consumer loan specifically for those interested in participating in a coding bootcamp.
Ascent
Consumer loans for bootcamps offered by a lender that specializes in education loans
Can send some of the funds directly to the program
Check your rate without impacting your credit
Ascent provides financing solutions in areas where it is typically hard to come by. While not technically a student loan—due to the fact that bootcamps aren't Title IV institutions—a bootcamp loan through Ascent is the only option on this list offered through a student loan lender.
Those interested in borrowing from Ascent can prequalify without any impact on their credit score. By prequalifying, you'll be able to preview the cost of a loan and your repayment options before submitting a complete application.
If your bootcamp isn't eligible with Ascent, the following personal lenders are alternatives to consider. These lenders partner with specific bootcamps to make borrowing easier and more streamlined.
---
Upstart
Personal loans that can be used for select coding bootcamps
Funds may be available as soon as the next business day
Check your rate without impacting your credit
Upstart is a good option for borrowers with fair credit or even bad credit, as it offers competitive rates, a large range of loan amounts, and funding in as little as one business day. Upstart has partnered with 17 coding bootcamps; if you are approved to attend one of them, you can be approved by Upstart without a college degree or job.
Coding bootcamps partnered with Upstart
Coder Camps
Code Fellows
Coding Dojo
Dev Bootcamp
Dev League
Dev Mountain
Fullstack Academy
gSchool
Hack Reactor
Hackbright Academy
Iron Yard
Launch Academy (learn on campus only)
Metis (Kaplan)
MakerSquare
The Iron Yard
RefactorU
Turing
---
ClimbCredit
Only provides funds to those who attend an approved school or program
A support team is available to answer your questions
Complete an application in as little as 5 minutes
Climb is a lender that offers funding for students in a variety of programs, such as coding bootcamps. Climb partners with different schools to provide financing for tuition expenses, even if you won't be earning a degree in the end. Climb Credit offers interest rates as low as 0% and operates in all states except Maine.
Coding bootcamps partnered with ClimbCredit
Climb Credit currently partners with more than 160 learning institutions, many of which are coding bootcamps. Partners include General Assembly, Flatiron School, Galvanize, and Coding Dojo.
Do bootcamps offer financing solutions?
Many bootcamps offer in-house financing for students who cannot afford to pay tuition upfront. The exact terms of these financing options will vary according to the individual school and program costs.
Bootcamps may also partner with national lenders, such as Ascent or Climb Credit, who will disburse the funds directly to the school.
To determine which financing option is right for you, consider cost, convenience, and access. Snagging the lowest possible interest rate will save you money over the course of the loan. Choosing a lender that offers the right loan repayment term can make or break your budget when it comes time to start making monthly payments.
You'll also want to identify which financing options suit you best according to personal factors like your credit score and the availability of a cosigner.
Other financing options for coding bootcamp
If your coding school doesn't offer financing or doesn't work directly with one of these lenders, there are other options to consider. You can look into scholarships and grants that are available at the national, state, or even city level. Scholarships and grants generally don't need to be repaid, so this is free money you can use for school.
Some schools may offer income-share agreements, where your tuition expenses are waived while going through the program. When you land a job after graduation, you pay the school back with a percentage of your income.
Lastly, you can look into other personal loan lenders. While these lenders may not work directly with the school, they will still allow qualified borrowers to take out the funds they need to pay for any personal expense, including coding bootcamp.
Consider schools with a tuition guarantee
Some coding bootcamps provide a tuition guarantee. This policy offers to return your tuition payments if you are unable to find a job in your field after graduation. The rules of each school's tuition guarantee will vary, but may require you to apply for a certain number of jobs each week or live in a specific area in order to be eligible.
Author: Stephanie Colestock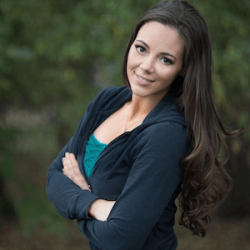 Stephanie is a DC-based freelance writer, specializing in a range of personal and household finance topics. She has an undergraduate degree from Baylor University and is currently a candidate for CFP certification. You can find her work on sites such as MSN, Yahoo! Finance, Fox Business, Investopedia, Credit Karma, and much more.