If you've read the news lately, you likely know that there is a huge tech gap: there are lots of tech jobs open, and a need for people to fill them. Unfortunately, many people don't have the skills to take on computer programming and other tech-based jobs.
Coding bootcamps hope to change that.
These bootcamps teach people the skills they need to become computer programmers.
These technical training programs typically last for eight – 12 weeks and are highly concentrated with the most relevant coding information. By the time you complete a coding bootcamp, you should have all the skills you need to build web applications and take on a high-paying job in the tech industry.
That sounds great, but there is one catch: These bootcamps can cost thousands of dollars. Unless you have an extra $5,000 to $30,000 lying around, you will need some sort of financial help to attend the bootcamps.
Fortunately, you have a couple of options for this: You can go with federal financial aid or you can secure a loan from a private lender.
On this page:
Federal financial aid for coding bootcamps
At one time, it was impossible to receive federal financial aid for coding bootcamps. The programs didn't meet the strict federal financial aid guidelines, and the creators were fine with that. The creators happily worked outside of federal regulations and still managed to attract countless students.
It didn't take long for the federal government to understand the importance of coding bootcamps, though.
The EQUIP Program
The government realized it could help more students attend these bootcamps by offering federal financial aid, which meant opening itself up to non-traditional educational platforms.
With that in mind, it decided to launch EQUIP (Educational Quality through Innovation Partnerships). This is still in the experimental phase, but as of now, it provides financial aid for a select number of programs. If this experiment works, expect the government to add additional coding bootcamps into the mix.
There are limited federal options
If the EQUIP experiment is any indication, the federal government is only going to provide federal funding for low-income students. Also, expect regulations to come into effect as the experiment grows. These regulations will likely have a large impact on bootcamps that participate in the federal program.
Since most potential students won't be eligible for federal student loans for coding bootcamp, they will need to obtain funding from private lenders. These lenders offer a bit more flexibility for students.
Ask the Expert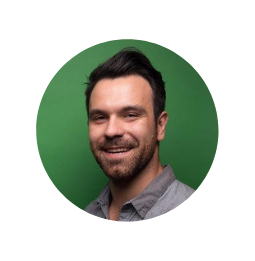 Co-Founder and CTO of Career Karma, a marketplace that matches people to coding bootcamps.
Over the last 3 years, coding bootcamps became more accessible due to the widespread of Income-Share Agreements. Back in 2015 when I was attending a coding bootcamp, most bootcamps required you to pay the full tuition upfront and that eliminated the majority of the people. As the coding bootcamp model becomes more prominent, schools with strong job placement records began to provide deferred tuition and Income-Sharing Agreements to transfer some of the risks from the student to the school. Fast forward to 2019, most bootcamps are offering Income Sharing as a viable alternative to help low-income students start new careers in technologies.
Private loans for coding bootcamps
Since private student lenders typically require you to be enrolled full-time in a Title IV institution, it can be hard to find student loans for bootcamp. Fortunately, one student loan lender, Ascent, has created a consumer loan specifically for those interested in participating in a coding bootcamp.
Ascent
Rates (APR)
Depends on bootcamp
Loan Amounts
$2,001 – total cost of tuition
Credit Score
Not disclosed
When Ascent announced it was going to release a consumer loan for those looking to attend a bootcamp, it came as little surprise to those who have followed the companies history. That's because Ascent has continuously strived to provide financing solutions in areas in which it is typically hard to come by.
While not a student loan, due to the fact that bootcamps aren't Title IV institutions, a bootcamp loan through Ascent is the only option in this list offered through a student loan lender.
Those interested in borrowing from Ascent can prequalify without any impact on your credit score. By prequalifying, you'll be able to preview the cost of a loan and your repayment options before submitting a complete application.
If your bootcamp isn't eligible with Ascent, the following personal loan lenders are alternatives to consider. The personal loan lenders below allow you to take out loans for coding bootcamp. Some lenders even partner with certain bootcamps.
Upstart
Rates (APR)
6.27% – 35.99%1
Loan Amounts
$5,000 – $30,0002
Upstart is a good option for borrowers with fair credit or bad credit as they offer competitive rates, a large range of loan amounts, and funding in as fast as one business day3. Upstart has partnered with 17 coding bootcamps and if you are approved to attend one of them, you can be approved by Upstart without a college degree or job.
Coder Camps
Code Fellows
Coding Dojo
Dev Bootcamp
Dev League
Dev Mountain
Fullstack Academy
gSchool
Hack Reactor
Hackbright Academy
Iron Yard
Launch Academy (Learn on Campus Only)
Metis (Kaplan)
MakerSquare
The Iron Yard
RefactorU
Turing
Credit score category: Fair, bad
Soft credit pull to check rates: Yes
Deposit time: As fast as one business day3
Origination fee: 0% – 10%
Late fee: $5 or 15% of payment (whichever is higher)
Repayment terms: 36 months or 60 months1
---
LightStream
Rates (APR)
3.49% – 19.99%*
with AutoPay
Loan Amounts
$5,000 – $100,000
LightStream offers personal loans with low rates, no fees, and a Rate Beat program in which they will beat any rate a competitor offers by 0.10 percentage points.** Borrowers can add a cosigner to their application to meet eligibility requirements.
Credit score category: Excellent, good
Soft credit pull to check rates: Not available
Deposit time: As soon as the same day
Origination fee: 0%
Late fee: None
Discounts: 0.50% interest rate reduction for enrolling in autopay
Repayment terms: 24 – 144 months***
---
Consider your bootcamp's partnerships
Finally, you can secure funding faster by considering the partnerships between schools and lenders; most lenders have preferred programs.
Enrolling in one of these programs will help the process go much faster so you can get started with your bootcamp sooner – if you're ready to start a new career, every day counts.
>> Read More: Types of student loans
Bottom line
Coding bootcamps are growing in popularity, which has caused new funding sources to open up. Consider your funding options and select one that has the terms you need to succeed. Selecting a loan with favorable terms will ensure that you can pay it back in a timely fashion. Then, you can begin enjoying all of that extra money you'll make as a computer programmer.
---
*Your loan terms, including APR, may differ based on loan purpose, amount, term length, and your credit profile. Excellent credit is required to qualify for lowest rates. Rate is quoted with AutoPay discount. AutoPay discount is only available prior to loan funding. Rates without AutoPay are 0.50% points higher. Subject to credit approval. Conditions and limitations apply. Advertised rates and terms are subject to change without notice.
**LightStream will offer a rate .10 percentage points lower than the rate offered on any competing lender's unsecured loan provided that you were approved for that lower rate (with the same loan terms offered by LightStream) no later than 2 p.m. Eastern time two business days prior to loan funding. The Rate Beat Program excludes secured or collateralized loan offers from any lender, and the competitive offer must be available to any customer with a similar credit profile. Terms are subject to change at any time.
If you believe you have been approved by another lender for a lower qualifying rate, contact LightStream customer service. We will work with you to determine your Rate Beat eligibility and obtain the necessary documentation.
***Payment example: Monthly payments for a $10,000 loan at 5.95% APR with a term of three years would result in 36 monthly payments of $303.99.
1 The full range of available rates varies by state. The average 3-year loan offered across all lenders using the Upstart platform will have an APR of 21.97% and 36 monthly payments of $35 per $1,000 borrowed. For example, the total cost of a $10,000 loan would be $12,646 including a $626 origination fee. APR is calculated based on 3-year rates offered in the last 1 month. There is no down payment and no prepayment penalty. Your APR will be determined based on your credit, income, and certain other information provided in your loan application.
2 Your loan amount will be determined based on your credit, income, and certain other information provided in your loan application. Not all applicants will qualify for the full amount. Loans are not available in West Virginia or Iowa. The minimum loan amount in MA is $7,000. The minimum loan amount in Ohio is $6,000. The minimum loan amount in NM is $5100. The minimum loan amount in GA is $3,100.
3 If you accept your loan by 5pm EST (not including weekends or holidays), you will receive your funds the next business day. Loans used to fund education related expenses are subject to a 3 business day wait period between loan acceptance and funding in accordance with federal law.

Jeff Gitlen is a graduate of the Alfred Lerner College of Business and Economics at the University of Delaware. He has spent the last 5 years researching and writing about personal finance topics, including student loans, credit cards, insurance, and more. His work has been featured on major news publications, some of which include Bloomberg, CNBC, Forbes, and Market Watch.