If you've read the news lately, you likely know that there is a huge tech gap: there are lots of tech jobs open, and no one to fill them. People simply don't have the skills to take on computer programming and other tech-based jobs.
Coding bootcamps hope to change that.
These bootcamps teach people the skills they need to become computer programmers.
These technical training programs typically last for 8-12 weeks, and are highly concentrated with the most relevant coding information. By the time you complete a coding bootcamp, you should have all the skills you need to build web applications and take on a high-paying job in the tech industry.
That sounds great, but there is one catch: These bootcamps can cost thousands of dollars. Unless you have an extra $5,000 to $20,000 lying around, you will need some sort of financial help to attend the bootcamps.
Fortunately, you have a couple of options for this: You can go with federal financial aid or you can secure a loan from a private lender.
On this page:
Compare Private Student Loan Options
Get personalized private student loan rates and repayment options in 3 simple steps.
View Loan Options
Federal Financial Aid for Coding Bootcamps
At one time, it was impossible to receive federal financial aid for coding bootcamps. The programs didn't meet the strict federal financial aid guidelines, and the creators were fine with that. The creators happily worked outside of federal regulations and still managed to attract countless students.
The EQUIP Program
It didn't take long for the federal government to understand the importance of coding bootcamps, though. The government realized it could help more students attend these bootcamps by offering federal financial aid, which meant opening itself up to non-traditional educational platforms.
With that in mind, it decided to launch EQUIP (Educational Quality through Innovation Partnerships). This is still in the experimental phase, but as of now, it provides financial aid for a select number of programs. If this experiment works, expect the government to add additional coding bootcamps into the mix.
There Are Limited Federal Options
If the EQUIP experiment is any indication, the federal government is only going to provide federal funding for low-income students. Also, expect regulations to come into effect as the experiment grows. These regulations will likely have a large impact on bootcamps that participate in the federal program.
Since most potential students won't be eligible for federal student loans for coding bootcamp, they will need to obtain funding from private lenders. These lenders offer a bit more flexibility for students.
Ask the Expert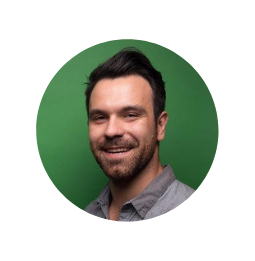 Co-Founder and CTO of Career Karma, a marketplace that matches people to coding bootcamps.
Over the last 3 years, coding bootcamps became more accessible due to the wide spread of Income-Share Agreements. Back in 2015 when I was attending a coding bootcamp, most bootcamps required you to pay the full tuition upfront and that eliminated the majority of the people. As the coding bootcamp model become more prominent, schools with strong job placement records began to provide deferred tuition and Income-Sharing Agreements to transfer some of the risk from the student to the school. Fast forward to 2019, most bootcamps are offering Income Sharing as a viable alternative to help low income students start new careers in technologies.
Private Student Loans for Coding Bootcamps
There are typically some lenders that will offer private student loans that can be used for coding bootcamps. They offer loans for a wide variety of bootcamps, making it much easier for students to attend the program of their choosing.
Before you apply for a private loan, it's important to understand what is involved to avoid any surprises.
>> Read More: Best Private Student Loan Interest Rates
Term Lengths
First, the terms are typically short, in large part because bootcamps are shorter than most post-secondary education options. Don't be surprised if a lender expects you to pay the loan back in as little as a year, although most last from 2-3 years or more.
If you need extra time, some lenders offer terms as long as five years, but you should expect to pay a great deal of interest if you stretch the repayment out to five years. It is a much better idea to choose a shorter term, if you can afford it, so you can put the loan behind you and focus on making money.
Eligibility Requirements & Interest Rates
In addition, some lenders look at the program's outcomes, assessing things like dropout rates and job placement.
This allows lenders to offset the risk by only offering loans to students who enroll in programs with proven track records; lenders want to make sure you will graduate and get a job before they offer you the money.
It's also important to understand that interest rates from private lenders fluctuate greatly.
Speaking of interest rates, private lenders put a lot of thought into how much to charge you. You might think your credit score is the only thing that matters, but that is just one piece of the puzzle.
Some lenders also look at your income-to-debt ratio and your savings. Some might even look at your college performance when determining your APR, with the idea that past performance indicates how you will perform at the bootcamp. The better you perform at the bootcamp, the more likely you will end up with a high paying job, so this is important.
If your credit and financial history make you ineligible for a loan, you may need a cosigner. Most of the private lenders accept cosigners to support the main borrower, but there are options for those without a cosigner.
Consider Your School's Partnerships
Finally, you can secure funding faster by considering the partnerships between schools and lenders; most lenders have preferred programs.
Enrolling in one of these programs will help the process go much faster so you can get started with your bootcamp sooner – if you're ready to start a new career, every day counts.
Bottom Line
Coding bootcamps are growing in popularity, which has caused new funding sources to open up. Consider your funding options and select one that has the terms you need to succeed. Selecting a loan with favorable terms will ensure that you can pay it back in a timely fashion. Then, you can begin enjoying all of that extra money you'll make as a computer programmer.
Author: Jeff Gitlen
Jeff Gitlen is a graduate of the University of Delaware. He writes about a wide range of financial topics including student loans, credit cards, small business financing, and more. His work has been featured on a number of sites including Bloomberg, CNBC, Forbes, Market Watch, and more.
Your Guide to Financial Freedom

Money tips, advice, and news once a week

Join the LendEDU newsletter!

Thanks for submitting!

Please Enter a valid email