SoFi Personal Loans Review
SoFi personal loans can be an excellent choice if you're a high wage earner with solid credit. If you're not, however, it may not be the best option for you.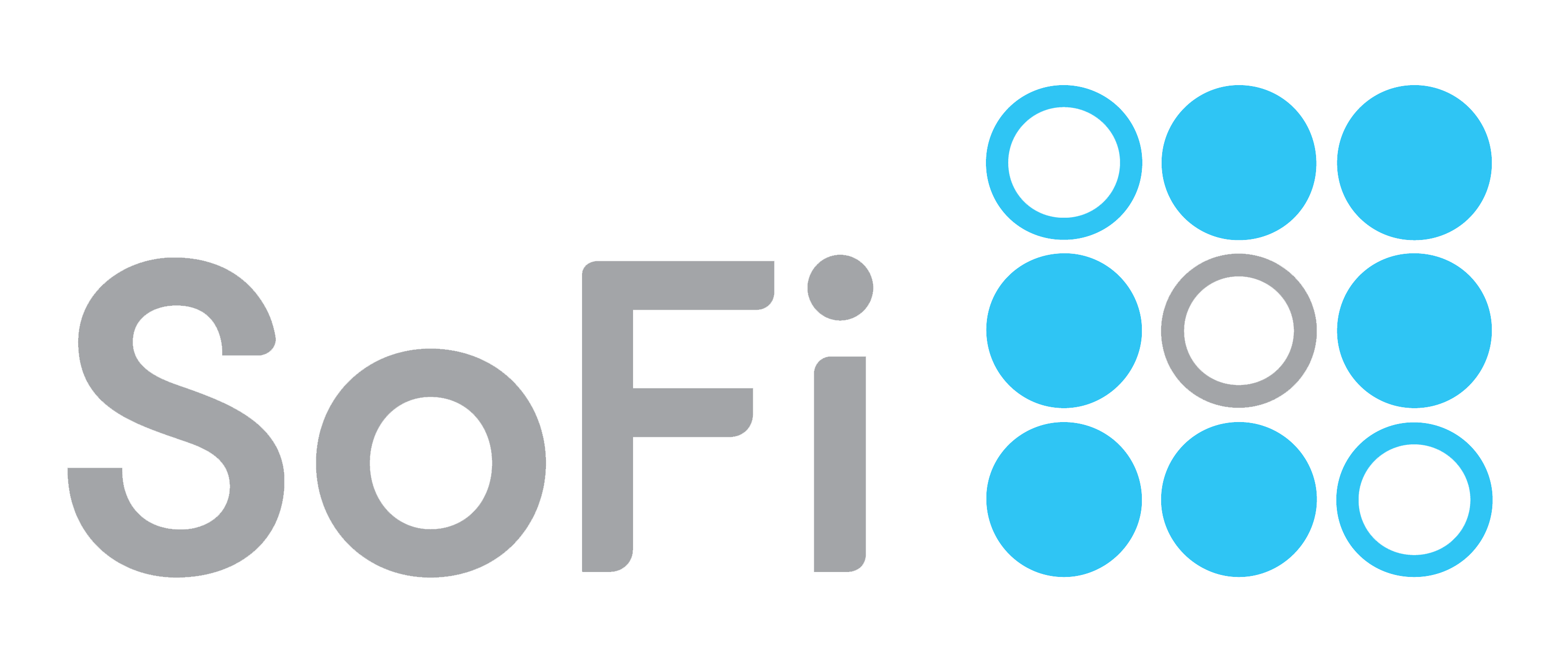 at SoFi's secure website
What we like:
Career coaching
Rates (APR)
5.74% – 16.99%
Loan Terms
2 – 7 years
Loan Amounts
$5,000 – $100,000
Fees
Origination fee: $0

Prepayment penalty: $0

Late fee: $0
See how SoFi's personal loan product stacks up with other options
In 2011, four students who met at the Stanford Graduate School of Business wanted to provide an affordable alternative for college graduates who needed to refinance their student loans. They convinced 40 alumni members to invest an average of $50,000 each to fund their idea, and Social Finance — SoFi for short — was born.
Less than a decade later, SoFi has grown to become one of the power players in the student loan refinancing industry. The company has since expanded its offerings to include mortgages and personal loans. With an interface that is 100% online, highly competitive interest rates, and a variety of financial products, a SoFi personal loan can be an excellent option for those in need of financing.
In this review:
Applying for a SoFi Personal Loan
Personal loans are unsecured loan products that can be used for almost anything you like, and SoFi's website offers several reasons why you might be interested in applying for one.
You could pay off your high-interest credit card debt, replace big-ticket home appliances, pay off medical bills, finance a home remodeling project, or even take a vacation. The only things you can't use a SoFi personal loan for are real estate, business purposes, investments, purchases of securities, post-secondary education, and short-term bridge financing.
SoFi's loan application process is seamless, quick, and simple. You'll complete an online application that can be done from your desktop, phone, or tablet. In two minutes or less, you'll learn if you pre-qualify and what your projected interest rate might be. During the pre-qualification process, SoFi does a soft credit pull that doesn't affect your credit score.
If you're pre-qualified and you like the proposed terms, you can then choose to complete a full loan application. If you need help, SoFi has loan consultants who can offer advice and guidance during that process. Once you're approved, you can sign your documents electronically, after which the funds are deposited right to your bank account.
Before you apply, you'll want to make sure you meet SoFi's eligibility criteria:
You must be a U.S. citizen, permanent resident, or visa holder (J-1, H-1B, E-2, O-1, or TN).
If you're a permanent resident or visa holder, you need to have at least two years remaining before your status expires.
You are at least 18 years old.
You reside in any state other than Mississippi.
You are employed, have sufficient income from other sources, or have received an offer of employment to start within the next 90 days.
In addition to those basic guidelines, SoFi also considers your career experience, monthly income vs. expenses, financial history, creditworthiness, and other factors to determine your qualifications for a personal loan.
SoFi Loan Rates, Terms, Fees, and Limits
Interest Rates
SoFi's personal loan rates are highly dependent on your credit history but range from 6.79% APR to 16.24% APR. These interest rates assume you're setting up automatic payments to be deducted from your bank account each month. In addition, SoFi offers both variable rate and fixed rate loans.
Repayment Terms
SoFi's other loan terms are flexible, too; repayment terms can be anywhere from two to seven years. Loan amounts range from $5,000 to $100,000. To show how innovative its model is, SoFi's website shows a comparison between its loans and those offered by LendingClub, another popular competitor. LendingClub charges both origination fees and higher interest rates.
Fees
One of the biggest benefits of borrowing from SoFi is its lack of fees. None of SoFi's loans have any kind of origination, application, or prepayment fees; all you'll pay on your loan is the interest. SoFi doesn't even charge late fees. These no-fee loan terms set SoFi apart.
Benefits of a SoFi Personal Loan
SoFi's upsides are many; the easy online application, variety of loan types, and other perks make its lending experience stand out amongst the best personal loans. The ability to choose a fixed or variable interest rate is also popular with potential borrowers, each of whom has different financial needs and situations.
SoFi's customer support, available seven days a week, is highly regarded. The website offers lists of frequently asked questions and other resources for borrowers that can help you with any questions or concerns that may arise throughout the lending and repayment experience.
One of the biggest benefits to SoFi loans is the Unemployment Protection feature. If you lose your job through no fault of your own, SoFi will put your monthly payments on hold. The benefit is offered in three-month increments and can only be used for up to 12 months over the life of your loan.
The Unemployment Protection feature can mean the difference between being able to weather a temporary hardship — and finding yourself in a dire financial situation that can have long-term effects on your credit report.
Downsides of a SoFi Personal Loan
Like anything else, SoFi has a few drawbacks of which you should be aware. The initial eligibility criteria for application is simple enough, but actually getting approved for a loan can be a bit more difficult. Part of SoFi's ability to offer such low rates stems from its tendency to only lend to people with excellent credit. If you're hoping for a personal loan to consolidate debt but you've already been late on a few payments, your chances of getting approved with SoFi are probably lower.
Typically, SoFi takes on high-income, high-credit borrowers; its average borrower makes $150,000 or more, and as of 2014, the company had never had a borrower default on a loan.
As good as SoFi's unemployment protection is, its terms are limited. If your injury, illness, or layoff lasts longer than a total of 12 months over the life of your line, you'll still need to make other arrangements to make your loan payments once you've exhausted that option.
That could spell trouble for some borrowers, since SoFi considers the loan to be in default after 30 days of late payments, compared to federal loans that can go unpaid for up to 270 days before being in default.
Bottom Line: Is a SoFi Personal Loan Right for You?
While SoFi's benefits are many, it's not really considered a lender for the average borrower. Many people looking to get out from under high-interest debt might find themselves unable to get approved.
If you run into job loss or experience other hardship, it could spell disaster for your financial situation and/or credit score, especially if you're using the personal loan for debt consolidation.
If, however, you have a solid income, a responsible financial history, and possibly a good cosigner, a SoFi personal loan might be the perfect option for you.
Learn more about this company with our full SoFi review or compare SoFi to other options in our comparison articles:
---
All rates, figures, estimates, terms, state availability, and savings calculations are current at the time this article was written. All of the above may update in the future. For the most up-to-date information, visit SoFi.com. See SoFi Disclaimers.
4.87
SoFi Personal Loans
Author: Jeanette Perez
Jeanette Perez is a bestselling author and intelligence analyst who lives in the mountains of western Montana with 11 goats, two dogs, and way too many computers. She is passionate about helping college students and grads get their student loans paid off through smart money management.
Your Guide to Financial Freedom

Money tips, advice, and news once a week

Join the LendEDU newsletter!

Thanks for submitting!

Please Enter a valid email
Personal Loans Information