Not sure how you're going to cover an upcoming expense? In an ideal world, we'd all be able to rely on savings. However, "ideal" is hardly realistic, and that means many of us seek alternative funding options, including credit cards, lines of credit, and of course, loans.
The personal loan is one of the most versatile financing options because you can use it to cover just about anything.
This guide will help you review your options for personal loans in Pennsylvania and choose the best one for your needs.
On this page:
Online personal loans in PA
If you're specifically looking for a quick loan in PA, you may want to consider one of the online loans in the chart below. Online lenders allow you to complete an online application—no trips to the bank required.
And in some cases, you can even get your funding as soon as the same or next business day.
| | | | |
| --- | --- | --- | --- |
| | LightStream | Upgrade | Upstart |
| Loan amount | $5,000 – $100,000 | $1,000 – $35,000 | $1,000 – $50,0002 |
| Term lengths | 24 – 144 months** | 36 or 60 months | 36 or 60 months |
| Fixed APRs | 3.49% – 19.99%* with AutoPay | 7.99% – 35.97% | 8.27% – 35.99%1 |
| Origination fees | 0% | 2.9% – 8% | 0% – 8% |
| Minimum credit score | 660+ | 620+ | 600+ |
| Visit lender | View Rates | View Rates | View Rates |
---
Local direct lenders in PA
Though direct lenders in PA may be smaller and have limited options, you may find better deals and more perks than with some national lenders, especially if you're a credit union member. If you are looking for a cash loan in PA, check out these local direct lenders.
---
Pennsylvania State Employers Credit Union (PSECU)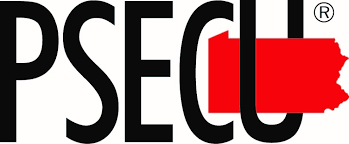 The PSECU was founded in 1934 to provide financial services for Pennsylvania workers struggling with low wages and a high cost of living. Today PSECU has more than 450,000 members and offers a number of financial services, including personal loans.
To be eligible for membership, you must be either:
A family member or reside in a household with an existing PSECU member.
Attend, work at, or have graduated from an eligible PA college or university.
Be employed by PA state or local governments, municipalities, school districts, or PSECU partner companies.
A PA Recreation and Park Society (PRPS) member.
Visit PSECU's website to learn more.
---
1st Ed Credit Union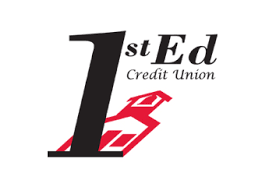 Originally known as the Franklin County Teachers Credit Union, the member-owned 1st Ed Credit Union was founded in 1983 and took its current name in 2010. Though the credit union originally served a small base, today it serves more than 6,200 members in five counties.
To become a member, you must be an employee or student in a school districted in Adams, Cumberland, Franklin, Fulton, or York counties. The credit union also extends membership to family members of eligible members and employees at a number of partner organizations.
Visit the 1st Ed Credit Union website to learn more.
---
PeoplesBank

PeoplesBank has been serving PA residents for more than 150 years, with roots dating back to the Civil War. In recent years, PeoplesBank has expanded across state lines and now serves residents in Maryland, as well as southern PA, but doesn't have locations near Philadelphia or Pittsburgh.
PeoplesBank offers checking and savings accounts, mortgages, and personal loans. Anyone can sign up for an account and apply for a loan as long as you can show valid identification, a Social Security number (or U.S. Citizenship/Resident Alien Status documentation), and current account information.
Visit the PeoplesBank website to learn more.
>>Read more: Personal loans by state
Pros & cons of PA personal loans
Typically have lower rates than credit cards.

Higher borrowing limits than credit cards.

Typically unsecured (i.e., your home or car isn't on the line). 

Flexible use.

Fixed monthly payments.
Higher rates than home equity loans.

Accessed as a one-time lump sum, so not ideal for long-term expenses.

Minimum borrowing amount may be more than you need.
What can personal loans be used for?
You can use a personal loan for a variety of expenses: vacations, weddings and other events, home improvements, debt consolidation, educational expenses, medical bills, auto repairs, and unexpected tax bills, to name a few.
What you need to apply
While each lender is different, to get a personal loan, you will likely need to to provide official identification (e.g., PA Driver's license, ID card, or passport) as well as information about your income, current employment, and existing bank accounts.
If you're considering a credit union that offers cash loans in Pennsylvania, you may need to provide proof of eligibility, such as a pay stub that shows employment at an eligible organization or company.
If you have poor credit but want more options for personal loans, you may be able to add a creditworthy cosigner to your loan application. If that's the case, they will also need to provide the documentation above.
Watch out for payday loans
Finding loans for bad credit in Pennsylvania can be hard, which makes it important to watch out for payday loans advertised to PA residents by online and local lenders. These short-term loans come with incredibly high interest rates that could trap you in an endless cycle of debt.
With a traditional installment loan from a trusted online or local lender, you will pay less in the long run.
Shop around to find the best personal loan for you
Before you apply for a personal loan in PA, shop around and compare rates, terms, and lender benefits. Find more options, including those that provide personal loans in PA, on our list of the best personal loans.
---
*Your loan terms, including APR, may differ based on loan purpose, amount, term length, and your credit profile. Excellent credit is required to qualify for lowest rates. Rate is quoted with AutoPay discount. AutoPay discount is only available prior to loan funding. Rates without AutoPay are 0.50% points higher. Subject to credit approval. Conditions and limitations apply. Advertised rates and terms are subject to change without notice.
**Payment example: Monthly payments for a $10,000 loan at 5.95% APR with a term of three years would result in 36 monthly payments of $303.99.
1The full range of available rates varies by state. The average 3-year loan offered across all lenders using the Upstart platform will have an APR of 21.97% and 36 monthly payments of $35 per $1,000 borrowed. For example, the total cost of a $10,000 loan would be $12,646 including a $626 origination fee. APR is calculated based on 3-year rates offered in the last 1 month. There is no down payment and no prepayment penalty. Your APR will be determined based on your credit, income, and certain other information provided in your loan application.
2Your loan amount will be determined based on your credit, income, and certain other information provided in your loan application. Not all applicants will qualify for the full amount. Loans are not available in West Virginia or Iowa. The minimum loan amount in MA is $7,000. The minimum loan amount in Ohio is $6,000. The minimum loan amount in NM is $5100. The minimum loan amount in GA is $3,100.