If you are located in Delaware and are in need of additional financing, you may be considering a personal loan. You can compare online personal loan lenders as well as local banks. The best personal loan for your needs may be from a company headquartered outside of the state, so make sure to compare all your options.
On this page:
Online Personal Loans for Residents of Delaware
Here are a few online personal loans to consider when looking to borrow in Delaware.
Compare Online Personal Loans

A Rate Beat Program to get a lower rate than a competitor's offer
Loan amounts from $5,000 to $100,000
Funds available as soon as the same day
Minimum credit score of 660

Check your rate with no impact on your credit score
Loan amounts from $1,000 to $50,000
Funds available within a day after accepting your offer
Minimum credit score of 620

Check your rate with no impact on your credit score
Loan amounts from $1,000 to $50,000
Funds can be received in as fast as one business day
A minimum credit score of 600
Companies That Offer Personal Loans in Delaware
There are a number of banks and credit unions offering personal loans in Delaware. Some institutions primarily serve a specific demographic, such as military personnel or federal employees, but others work with a greater section of the public.
WSFS Bank
County Bank
Del-One Credit Union
Mariner Finance
WSFS Bank

The Wilmington Savings Fund Society began over 180 years ago, in 1832, founded by a number of businessmen located in Wilmington. The purpose of the bank at that time was to offer the working-class citizens of the Delaware Valley a place to save their money in a community bank. The modern WSFS Bank seeks to provide a variety of financial products, including personal loans.
You can apply online or in-person, and approval can come in only a few hours. Once you're approved, the loan proceeds can be in your bank account on the next business day.
View Rates
---
County Bank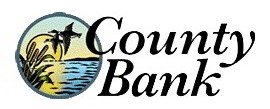 County Bank is a relatively recent addition to the financial landscape, having been founded in the southern Delaware region in 1990. The bank operates seven branches, including its corporate headquarters located in Rehoboth Beach, Delaware.
Because County Bank is a small local institution, it doesn't advertise a lot of the details of its loan programs online. However, they do offer an autopay rate reduction on their loans. They do encourage customers to stop by any of their branches in Millsboro, Georgetown, Milford, Lewes, Millville, Rehoboth Beach, or Milton and speak with a personal banker about loan offerings.
View Rates
---
Del-One Credit Union

Founded over 50 years ago in 1960, Del-One is a credit union that shares its profits with its members, in the form of lower interest rates on loans, or even dividend checks. They can do this because they're a non-profit entity. Credit unions work differently than banks; as an accountholder, you are part owner of the credit union itself.
As a local credit union, Del-One makes all of its loan decisions locally, so processing time can be fairly quick. While a loan application can be done over the phone or online, loans are only available to credit union members. In order to become a member, you simply need to qualify for a checking account before applying for a loan. Becoming a member is simple, and payments are set up to come out of your new checking account.
View Rates
---
Mariner Finance

Mariner Finance is not a bank, but a lender. While they're in 22 states, they have five branches in Delaware, and offer a variety of personal loans. Mariner does a quick online loan application that runs a soft credit inquiry initially, giving you a fast answer.
Mariner Finance has no minimum credit score, so all applicants are encouraged to apply. The soft credit inquiry also means that an application won't affect your current credit score, so there's nothing to lose by applying.
The institution has good reviews online, and their website sports a customer-geared model that is easy to navigate. What you won't find on Mariner's website, however, is information about their interest rates and origination fees.
When you apply at Mariner, you're presented with several loan offers, and each loan offer comes with its own term and interest rate. You can choose the loan that fits best; at that time, Mariner runs the hard credit check—which does leave a mark on your credit—and sets up the loan.
View Rates
---
>>Read more: Personal loans by state
How Do You Verify the Legitimacy of a Consumer Lender in Delaware?
An unfortunate truth about financial institutions is that they aren't all above reproach. In fact, some are outright scams, looking to overcharge you on interest, gouge you with fees, or simply trap you in a highly expensive loan you can't pay off and can't get out of. While online reviews can help, they still can't guarantee that the lender you're dealing with is reputable.
When looking for a lender, there are a few things you can do in order to protect yourself from a less-than-reputable loan company.
Contact the Secretary of State or Attorney General's office for the state the company is incorporated in and ask if the company is a valid entity.
All companies are required by law to have paperwork and licenses on hand in the state where they're incorporated, as well as the states they operate in. If a loan company isn't listed at the Secretary of State for that state, they're not a valid company.
Check the Better Business Bureau website and do a search for that business.
The BBB keeps track of any consumer complaints, as well as reviews left by previous customers or others who have dealt with the company. A few bad reviews are okay if the overwhelming majority are good, but if you see a pattern of unsatisfied customers, steer clear.
Before accepting the loan, signing any documents, or even filling out an application, ask if you'll need to pay anything up front.
It's a logical premise that you should not have to pay to get a loan, but many unscrupulous loan companies want you to pay to apply for the loan. Others want some kind of advance payment before they'll fund the loan. If you're getting a loan because you need money, it's probably a bad idea to deal with a company that wants you to give them the money you do have before they'll give you your loan proceeds.
Contact an attorney and have them review the loan agreement before signing it.
Don't let the loan company rush you or tell you that the offer expires in 24 or 48 hours. A reputable lender won't even bat an eye if you ask for a few days to have a lawyer review the contract, or even just a bit of time to think about the offer before deciding.
What is the Licensing Process to Become a Consumer Lending Company in Delaware?
Part of knowing how to protect yourself from predatory or unscrupulous lenders as a Delaware borrower is understanding how lenders are licensed.
According to the Nationwide Multistate Licensing System, or NMLS, any "company, branch, or individual that conducts the business of consumer lending" needs a Delaware Lender License. Getting that license isn't as simple as filling out an application, either. Companies who apply need at least $100,000 in capital funds, all of which is subject to review, and a surety bond for $50,000.
What this means for you is that if a lender has this license, you can be sure that the State of Delaware reviewed their company in detail, including their finances and lending practices, before granting the license. An unscrupulous lender, however, might not have even applied for the license, and is hoping you don't contact anyone to check on their legitimacy. A simple phone call may expose them.
In addition to the lender license, if the company is operating a branch location in Delaware, they need a separate license for that. Don't be afraid to check on both.
How Are Delaware Consumers Protected From Financial Scams?
The Delaware Attorney General's Office in Delaware contains a Consumer Protection Unit, which is part of the Fraud and Consumer Protection Division. The purpose of that unit is not only enforcing the current consumer protection laws and investigating suspected instances of fraud, but also taking preventive actions, such as educational seminars to empower consumers and various advocacy efforts.
This office meets with local community groups to offer information and strategies to help individual consumers make smart decisions when choosing a lender or loan package. By helping to educate and inform, the office believes it's cutting down on the number of consumers affected by fraud or financial lending scams.
Part of the investigative function of the Consumer Protection Unit deals with specific complaints made to the unit by consumers themselves against various lenders and businesses. In that role, the office works directly with local, state, and even federal law enforcement agencies.
The CPU, as it's called, maintains a list of resources on their website for consumers dealing with various issues, and their complaint form is there as well. Borrowers who think they've been a victim of predatory lending, unscrupulous practices, fraud, or other financially criminal acts can fill out the form and submit it via email to the Attorney General's office.
Bottom Line
Even in a state as small as Delaware, financial scams happen. Before taking out a personal loan, it's important that you take the time to not only research the loan itself, but the company who's offering it to you. It doesn't take long, but that time spent can mean the difference between a positive loan experience that helps your financial situation and an awful experience that harms your credit, costs you far too much money, and leaves you in much worse shape then when you started.