The two greatest obstacles for Hispanic students are college costs and available financial aid, according to a Pew Study. With the cost of a four-year degree consistently rising nationwide, the gap between students and their educational goals only continues to widen for all students. Hispanics, however, can have an especially difficult time achieving their dreams of a college education.
Hispanic scholarships and grants help bridge that gap, and for those with Hispanic roots, there are millions of dollars available in scholarships. Some programs are merit-based or require a certain field of study, while others do not; all of them, however, require Hispanic or Latino minority status. Most also require U.S. citizenship or legal residency in the United States. For Hispanic students who cannot afford to go to college, there are also need-based programs that help students pay for school.
10 Hispanic Scholarships
National Hispanic Health Professional Student Scholarship Program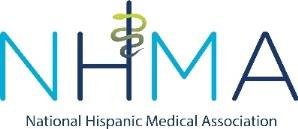 Website: http://www.nhmafoundation.org/index.php/scholarship-program
This national funding program was created just for Hispanic students who plan to pursue an education in health care. In order to qualify, students must enroll full-time in a health care or policy program (i.e., medical school, dental, public policy, etc.). This program was created to help bridge the gap between the large number of Hispanics needing health care and the lack of Hispanic providers who are able to offer this care. The deadline is typically in mid-September for the following academic year. More information can be found on their website.
---
Physician Assistants for Latino Health (PALH)

Website: https://sites.google.com/view/palh/scholarships
This program awards grants of $500 to students who are studying to be physician assistants. Applicants must have a demonstrated interest in Latino health and/or involvement in the Latino community, have a minimum of 3.0 GPA, and send a letter of recommendation and an essay. Additional information regarding these and other hispanic scholarships can be found on their website.
---
MillerCoors ¡Adelante! Fund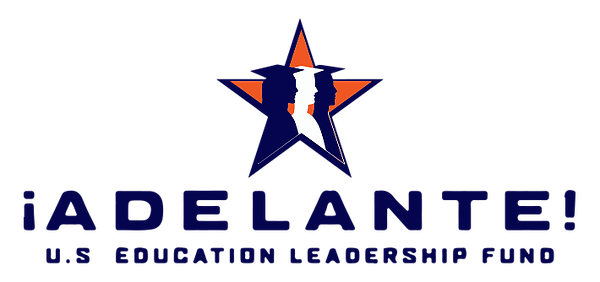 Website: https://www.adelantefund.org/
The fund offers several hispanic scholarships for students. The MillerCoors National Scholarship provides scholarships of $3,000, which are renewable annually. Students must identify as Hispanic and hold a 3.0 GPA. Letters of recommendation are required along with the ability to attend their Leadership Institute. Furthermore, recipients must agree to attend a partner institute full-time. A list of partner institutes, eligible degrees, other requirements, and additional scholarships for hispanic students can be found on their website.
---
The Hispanic Scholarship Council at University of California – San Diego
Website: http://fiesta.ucsd.edu/Hispanic%20Scholarship%20Council%20Scholarship/fiesta.html
This council offers scholarships to Hispanic students attending UCSD. The Chancellor's Scholarship is a $20,000 award spread over four annual payments of $5,000 given to an incoming freshman based on academic achievement, extracurricular and community activities, and first-generation college attendance. Previous educational environment is also taken into account as well. The award is only given if there is a pool of students meeting the criteria, and so some years the funds are not awarded. Hispanic students with academic achievement and financial need are encouraged to apply.
---
Hispanic Scholarship Fund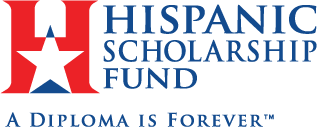 Website: https://www.hsf.net/en_US/student
This fund has been providing scholarships to Latino students for over 30 years. In addition to helping students afford a higher education, they also help connect students with internships and mentoring experiences. Currently, over 150 different scholarships are offered. This award is only open to Hispanic/Latino students. This award is based on academic merit and students must have at least a 3.0 grade point average.
---
Somos Foundation Scholarships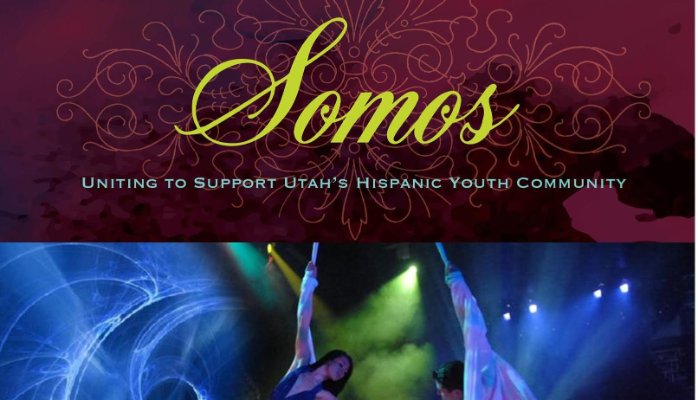 Website: http://www.somosfoundationutah.org/
These scholarships are awarded to residents of Utah who are of Hispanic heritage. Students are selected based on academic merit, leadership abilities, financial need, and community service. Students receive money to put towards their college education (the amount varies) as well as mentoring opportunities. In order to be eligible, students must be of Latino/Hispanic origin, a Utah resident, a high school or college student in Utah, in good standing at their institution, and have shown leadership potential in their community or school.
---
La Unidad Latina Foundation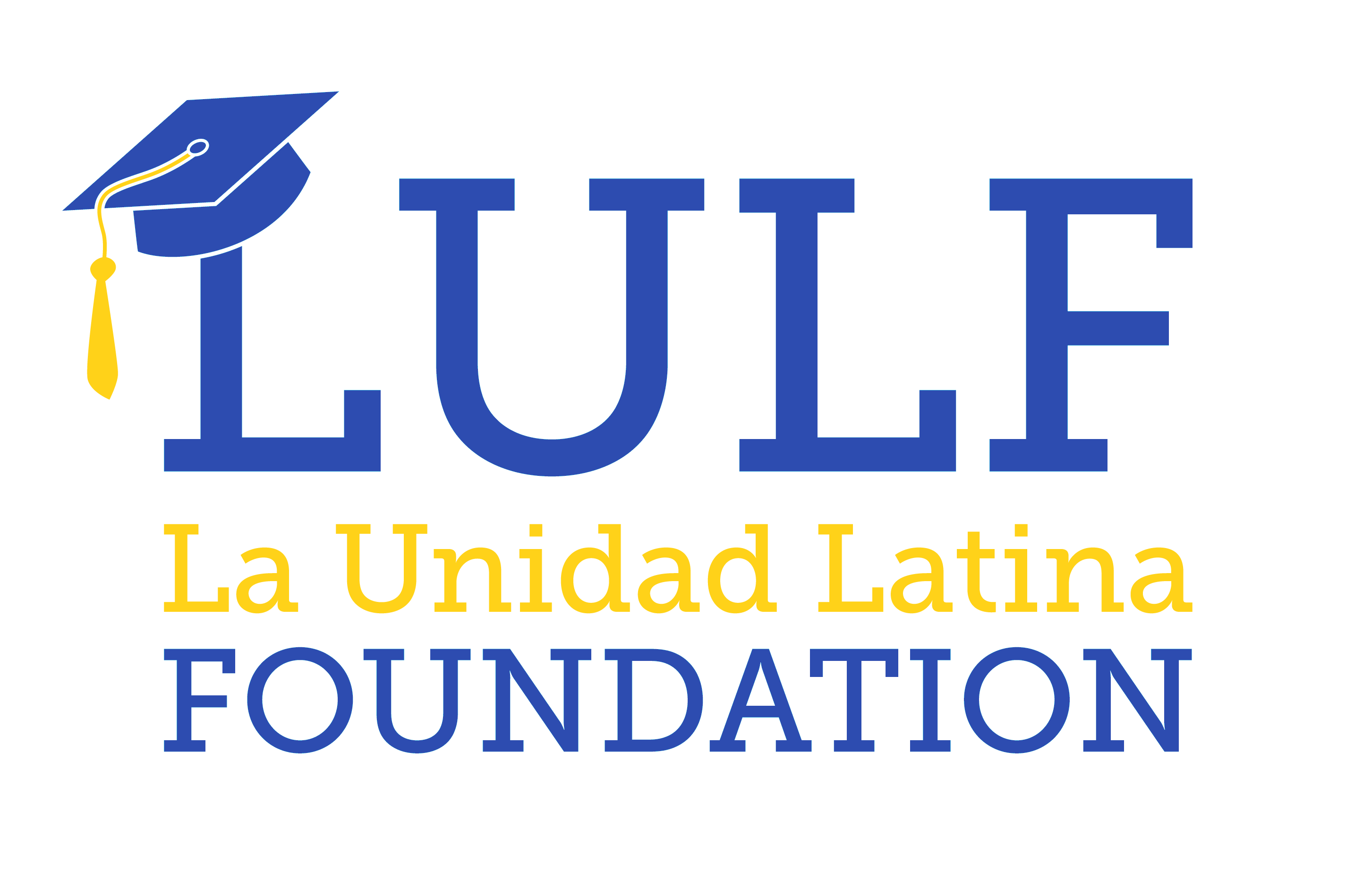 Website: http://www.lulf.org/
This foundation is open to full-time Latino students. The amount of the award ranges from $500 to $1,000. These scholarships are competitive. Students interested in applying must have at least a 2.8 grade point average, be enrolled in an undergraduate or graduate program, have completed at least one semester of studies if in graduate school and one year of study if in an undergrad program, and be a resident of the United States. Applicants must write an essay and provide transcripts.
---
Hispanic Heritage Youth Award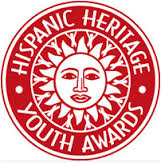 Website: http://hispanicheritage.org/programs/leadership/youth-awards/
This award provides four students with $25,000 worth of tuition assistance. Both high school seniors and college freshmen are eligible to apply for this award. The award is funded through the Hispanic Heritage Foundation. Students must have one parent of Hispanic origin and maintain a 3.0 grade point average. The average winning applicant has a GPA of 3.5, with community leadership skills and a proven record of inspiring others and serving as role models.
---
Kelly Hispanics for Higher Education Endowed Scholarship

Website: http://www.utsa.edu/scholarships/genscholar.html#kelly
This scholarship is open to students who attend University of Texas Austin on a full-time basis. Applicants must also have an SAT score of 900 or an ACT score of 20, with a minimum cumulative GPA of 2.5. While preference is given to students with financial need, the academic requirements must be met for consideration.
---
Gates Millennium Scholars Program

Website: http://www.gmsp.org/
This program is open to Hispanic students who demonstrate financial need, based on their FAFSA report. Students may be enrolled at any college or university within the United States and must hold at least a 3.3 grade point average. Students must be entering their first year of college. Furthermore, students must demonstrate involvement in their school or community in order to be considered for this award.
---
Final Thoughts
If you are still considering majors, a STEM program may offer the most scholarship opportunities. The term is used to refer to majors in science, technology, engineering, and mathematics, and those majors are in extremely high demand. Employers often pay higher wages and offer better internship opportunities for STEM graduates, especially for minority and female students, and the number of scholarships available for STEM programs is far higher than those in more subjective or less challenging fields.
Statistics show that between 2009-2013, Hispanic students chose majors like International Business or Interdisciplinary Studies more often than STEM fields, leaving many of those scholarships wide open for Hispanic students.
Schools also prefer to keep diverse student populations, and so they often offer more scholarships for minority students, who historically may have a harder time paying for school. Regardless of your academic interests, financial situation, grade point average, or even your chosen school, there is probably a scholarship out there that will fit your needs.

Jeff Gitlen is a graduate of the University of Delaware. He writes about a wide range of financial topics including student loans, credit cards, small business financing, and more. His work has been featured on a number of sites including Bloomberg, CNBC, Forbes, Market Watch, and more.