Discover Student Loans Review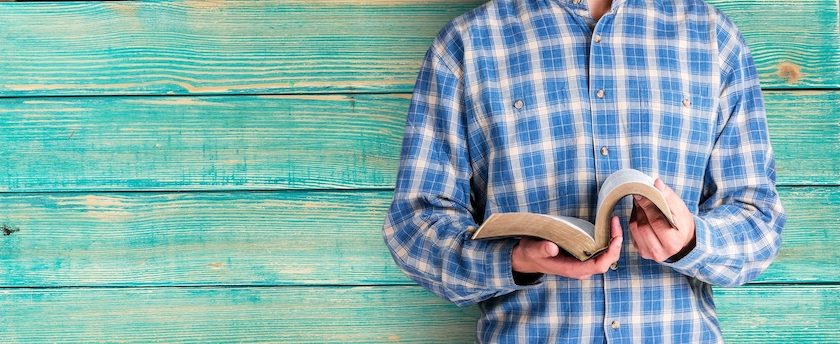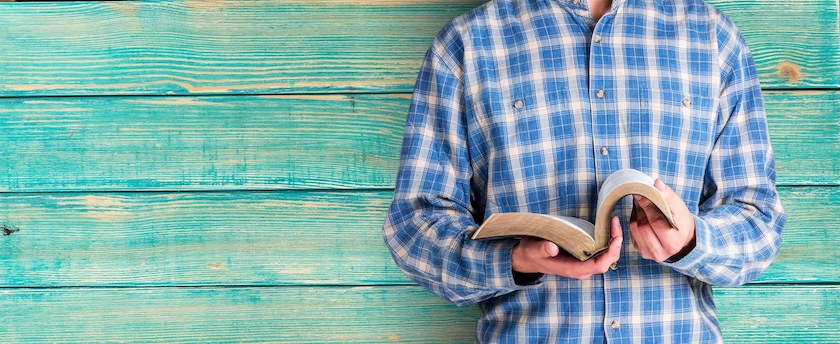 What we like:
Extensive Repayment Options
Discover Student Loans is one of the largest and most popular private student loan lenders in the market. Over the last decade, the costs of higher education have increased dramatically. Keeping up with the rising costs of a college education is tough for student and families.
These days, many students are turning to private educational loans to help cover college expenses. Discover Student Loans has become one of the best options for private college loans.
After the 2008 financial crisis, a number of private student debt lenders pulled out of the market. During this time, Discover continued to issue private student loans and the company quickly became one of the few large collegiate debt lenders left in the industry.
This review will look at Discover's student loan offerings including interest rates, repayment terms, eligibility requirements, and benefits.
At a Glance: Discover Student Loans
| | |
| --- | --- |
| Variable Rates | 3.87% - 11.12% APR1 |
| Fixed Rates | 6.24% - 12.99% APR1 |
| Term Lengths | 15 or 20 years |
| Max Loan Amount | 100% of school-certified college costs3 |
| Fees | No fees required |
| Benefits | 1% cash reward for good grades2 |
| | at Discover's secure website |
What Does Discover Offer to Undergraduates and Graduates?
Discover college loans are made by Discover Bank. While most of us know Discover for their credit cards and funny commercials, Discover Student Loans is quietly one of the biggest private student debt lenders on the market.
Private educational loans from Discover start at $1,000 and are certified by the school and can help students and families pay for tuition, books, and all other expenses related to the Cost of Attendance (COA). Discover offers private student loan options for many different types of students. The company offers private student loans to students in undergraduate, graduate, MBA, Law, Residency, Health Professions, and Bar Exam programs. Aggregate loan limits apply depending on the program.
Interest Rates
Private student loans are issued based off creditworthiness and other factors. Applicants with higher levels of creditworthiness will receive lower interest rates. Discover's college loans have great interest rates for qualified borrowers. Variable interest rates start at 3.87% and go up to 11.12% APR on the high end of the range. Lowest rates include an interest-only repayment discount and Auto Debit Reward. Your offered rate will depend on a number of factors.
Moreover, Discover's variable interest rates are lower than the company's fixed interest rate products. Fixed interest rates start at 6.24% APR for very qualified borrowers. Lowest rates include an interest-only repayment discount and Auto Debit Reward. If you choose a variable rate Discover loan product, you should know that your interest rate may change over time as variable rates are tied to an index.
Repayment Terms
All of Discover's student loans for college have a repayment length of 15 years (undergraduates) or 20 years (graduates). While in school and during their grace period, students have the choice of making either interest only or a $25 fixed monthly payments, or students can defer payment until 6 or 9 months after graduation, for undergraduate and graduate students, respectively.
Eligibility Requirements
Most students will need a cosigner to qualify for a Discover's educational loan program. About 90% of private educational loans are issued with a cosigner attached to a loan. According to Discover, parents are the most common choice as cosigners, but a family member, friend, or other person who meets the eligibility requirements could also be permitted to cosign.
---
Variable Rates
3.87% - 11.12% APR1
Fixed Rates
6.24% - 12.99% APR1
Terms
15 or 20 years
at Discover's secure website
Benefits
Discover Student Loans offers many great benefits to students and families. Discover Student Loans can cover up to 100% of school -certified costs. Furthermore, Discover does not have any required fees on its student loans. That means you will not be required to pay any fees, including application, origination, or late fees. In addition, students who receive a 3.0 GPA or better will receive a 1% cash reward2 for each new undergraduate or graduate loan. It really can pay to study if you are a Discover Student Loans borrower!
Discover is known for having great customer support. The company prides itself in having only US based Student Loan Specialists. They are available to help you anytime of the day or night. The company's application is pretty straightforward. Students and cosigners are able to fill out their application online in about 15 minutes or less.
Next Steps
You can apply for a Discover private student loan on the company's website, but it's important to shop around first to find the lender that will offer you the lowest rate. Use our private student loan comparison tool to get rate estimates from Discover and other lenders all in one place.
Can I Refinance Discover Student Loans?
What we like:
No fees required and many forbearance options
Discover Student Loans offers student loan refinancing and consolidation. You can refinance federal and private educational debt together into one new loan. Consolidation is the process of refinancing existing private or federal loans into one new loan. If you are stuck paying a high interest rate on your Discover educational loan debt you should know that you may be able to get a significantly lower rate by refinancing.
​Refinance and consolidation can be a smart move for those looking to make only one payment on their student loans or those looking to lower their monthly payment. Borrowers are more likely to get approved after they have started working a full-time job, as they have likely established credit scores and a history of income. Lenders will typically take all of your loans and consolidate them into one. This means you may be paying a lower interest rate. Another option is to extend the length of your loan repayment. Another option might be to extend the length of your loan repayment term, which could potentially reduce your monthly payment. However, be sure to check with the lender to see how the term length and APR will affect how much you'll pay each month as well as the overall cost of the loan.
Private student debt consolidation rates in the market start at 2.43% for very qualified applications. Most users at LendEDU tend to fall into the 3% to 5% range. You could potentially save a few hundred to more than a thousand dollars, depending on your individual situation. Actual savings may vary depending on interest rate, loan balances, loan term and other factors. Most student loan refinance lenders do not charge origination, pre-payment, or application fees.
If you already have educational debt, you should consider refinancing. Educational debt refinance applications can be completed in 15 minutes or less. You should know that you will lose access to benefits offered on federal loans if you consolidate.
Alternatives to Discover's College Loan Product?
There are many Americans who are unable to get a proper education because of lacking financial resources. In many cases, these individuals are academically qualified and ready for a college education.
There are a number of financial aid programs designed to help you afford a higher education. Has it always been your desire to make a big impact on the world? Do you have what it takes to make an impact? However, if you cannot afford a proper education your plans of changing the world might slowly slip away from you. Financial aid can assist you in reaching your educational goals and to change the world in a positive way. But first, you need to explore all of the different financial aid options available to you.
Financial aid awards can come from a number of places. Most often, financial aid awards are provided by the Department of Education. You should get started by submitting the Free Application for Federal Student Aid (FAFSA). It is free to file the FAFSA and the majority of students may qualify for some type of financial aid, including pell grants, work-study programs, and federal loans.
Nonprofits and other private organizations play an important role in providing financial aid in the form of scholarships and grants. These organizations often look to provide awards to future members or individuals that exemplify the values of the organization. Some companies give scholarships for academic merit received by a student, others give because of performance in a particular sport, like basketball or football. Also, some companies might give a scholarship because a student is a member of a particular church while some companies reward scholarships to employees' children.
Unlike student loans, scholarship and grant awards do not need to be paid back. However, if you withdraw from school before completing your course, you might be required to repay a part or the entire grant. Moreover, if you've been awarded a scholarship from a private organization there may be restrictions on how the funds can be used if you withdrawal from classes.
Final Thoughts
Discover Student Loans is a great option for students looking for private educational loans. That being said, this might not be the best option for everyone. Before signing that promissory note, you should shop around to make sure you are getting the best deal in the market. Some credit unions and community banks have similar products that may be more beneficial. If you would like to compare multiple private student loan lenders with one application, you can do so right here on LendEDU.
Discover Student Loans is one of the top private student loan lenders. In the years to come, we believe Discover Student Loans will continue to be a good option for students. Discover even started offering refinancing!
---
We want to be transparent. LendEDU does receive compensation from Discover in exchange for online advertisements on our website. However, the findings of our research are based on authentic and unbiased analysis of product features.
1. The interest rate ranges represent the lowest and highest interest rates offered on Discover student loans, including Undergraduate, Graduate, Health Professions, Law and MBA Loans. The fixed interest rate is set at the time of application and does not change during the life of the loan. The variable interest rate is calculated based on the 3-Month LIBOR index plus the applicable Margin percentage. The margin is based on your credit evaluation at the time of application and does not change. For variable interest rate loans, the 3-Month LIBOR is 2.38% as of July 1, 2018. Discover Student Loans will adjust the rate quarterly on each January 1, April 1, July 1 and October 1 (the "interest rate change date"), based on the 3-Month LIBOR Index, published in the Money Rates section of the Wall Street Journal 15 days prior to the interest rate change date, rounded up to the nearest one-eighth of one percent (0.125% or 0.00125). This may cause the monthly payments to increase, the number of payments to increase or both. Please click here for more information about interest rates.
2. At least a 3.0 GPA or equivalent qualifies for a one-time cash reward of 1% of the loan amount ofeach new Discover undergraduate and graduate student loan. Reward redemption period is limited.
3. Aggregate loan limits apply.
Author: Dave Rathmanner
As the VP of Content at LendEDU, Dave regularly plans and writes content to help consumers with their personal finances. Dave's work has been featured in the Chicago Tribune, Bloomberg, CNBC, US News, Yahoo Finance, NPR, and more.