What is a Student Loan Grace Period?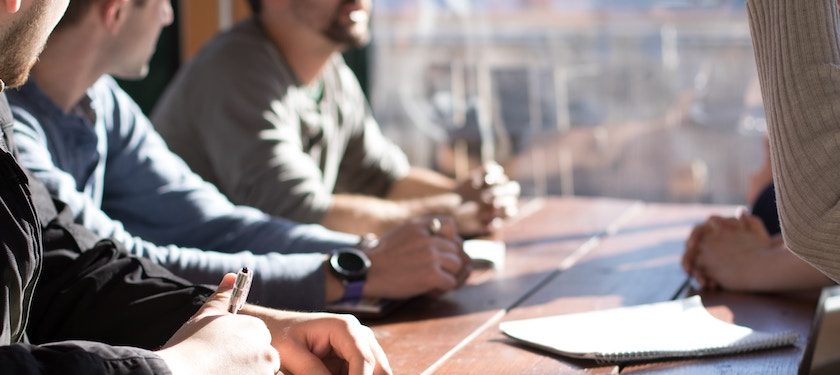 When you graduate from college, it is certainly a milestone in your life. It's the culmination of many semesters of cracking the books and taking tests. However, if you borrowed money for your education, your graduation also means that you will soon be required to start repaying your student loans.
With the average student loan debt being $27,975, this can be difficult for many people right after graduation.​
For the first six months after you graduate, however, with most loans you will have a student loan grace period. Some loans have nine-month grace periods. During this time, it's entirely too easy to forget that you have debt hanging over your head. If you plan ahead, though, you will be better equipped to attack that debt and pay it off.
Federal Student Loan Grace Periods
Most federal student loans have a six month or longer grace period, and this gives you a chance to start things out right. Those six months are intended for job searching, so you can establish yourself financially before your student loan payments are due.
Different federal loans do have varying grace periods. Stafford loans have a six month student loan grace period, and Perkins loans grace periods are nine months. In addition, Perkins have allowed an additional six month grace period after a typical period of deferment.
Graduate PLUS loans have something very similar to grace periods each time a period of in-school attendance ends, but it is usually limited to 60 days. Parent PLUS loans may also have them, but they are not automatic.
If you took a semester off to travel, for example, some of your loans may be in a grace period while others will come due when you graduate.
A grace period may not be a once-only situation. Every federal Perkins and Stafford loan borrower gets one student loan grace period for each loan. That kicks in whenever you drop below half-time schedule in classes. The half-time definition varies between schools. Check with your school to see how they define it.
Unless you get a chance to travel or intern, you probably won't drop below a half-time status until you graduate. That's why most students think they have a grace period when they graduate. The grace period for private student loans differs from one lender to the next, so contact private lenders to be sure you have a grace period, also sometimes called "interim periods".
Tips for your Grace Period
Think of this grace period as a building block to your financial future. It gives you a chance to build good repayment habits, and charts your course for the way you handle debt in your post-college life.
Here are some tips for your student loan grace period:
Check to See Where Your Loans Are Owed
You may have a number of loans, from different sources. If your loans are federal, you can check in the National Student Loan Data System, in order to find the loan amounts.
Private loans are more difficult to track, since you won't have a central database. Your school should have the banking company's information. Contact your private lenders to be sure you have the correct amount owed, to check on the length of your student loan grace period, and to determine your monthly payments.
Start Budgeting
Understanding your total debt is important, and your grace period is a good time to figure this out. Map money coming in and leaving. This includes your paycheck, and expenses like rent, groceries, car payments, etc. Estimate your student loan repayment amounts and include them, too. If you want to be even further ahead, set aside your loan repayment amount every month during your student loan grace period. This way you'll be accustomed to putting that amount aside.
Communicate With the Servicer of Your Loan
You don't owe payments for several months, but begin talking with the loan servicer right away. Update your contact information so you'll receive your bills. Ask your servicer about any specific aspects of the loan that you're not sure about.
Make Payments on the Interest
If your loan is not subsidized, your interest will accrue during the student loan grace period. You don't have to pay it off now, but if you have the money, it's a good idea Otherwise, your accrued interest will be capitalized after your grace period and then added to your total loan, which increases your debt.
Explore Your Repayment Options
The standard student loan repayment is 10 years, but you may have other options when you manage your debt.
You may not have been told that you can extend your loan repayments after your student loan grace period. You may be eligible for federal programs that will relieve some of your monetary burdens. Ask your servicer if you are qualified for a federal relief program like Income-Contingent and Income-Based Repayment. Consider online tools, too that help you in exploring different payment plans, repayment programs and extra payments.
If you receive notices from your loan companies during your grace period, they will probably be marked to tell you that you don't owe payments yet. This doesn't mean you can't make any payments. If some of your loans accrue interest during their grace periods, this will be added to your loan amount when your grace period has ended. If you make payments during your grace period, whether you are paying only interest or principle, it will lower your overall amount due.
If your student loan doesn't accrue interest during a student loan grace period, then a portion of it is essentially a loan without interest. There is no set interest amount on loans to students. If you pay sooner, they less interest you will pay in total.
Your benefits will not stop when your loan grace period ends. If you are through the grace period, and need a bit more time to gain employment, you may be able to do that. Student loans from the federal government may allow you other options for repayment, including periods of postponement if you are unemployed and payment options that may help you in managing your loans.
If you're past your student loan grace period, believe you need help and cannot make your payments when they come due, contact your loan servicer as soon as you can. Some of your options may be gone if your loan is past due already.