Personal loans in Tennessee can be taken out online or through a local bank or credit union. Online personal loans for Tennessee residents can offer competitive rates that you may not find at local banks. These loans typically provide quick funding since you can fill out an application right from home.
Before you make a decision on your loan, be sure to compare multiple options to find the best rates.
On this page:
Online Personal Loans for Residents of Tennessee
There are several lenders that offer personal loans in Tennessee, with varied interest rates, repayment terms, and qualification requirements for residents.
Below are several personal loan lenders that can help borrowers looking for a loan in Tennessee. You can also check out our list of the best places to get a personal loan to see other options.
Compare Online Personal Loans

A Rate Beat Program to get a lower rate than a competitor's offer
Loan amounts from $5,000 to $100,000
Funds available as soon as the same day
Minimum credit score of 660

Check your rate with no impact on your credit score
Loan amounts from $1,000 to $50,000
Funds available within a day after accepting your offer
Minimum credit score of 620

Check your rate with no impact on your credit score
Loan amounts from $1,000 to $50,000
Funds can be received in as fast as one business day
A minimum credit score of 600
Companies That Offer Personal Loans in Tennessee
First Tennessee Bank

First Tennessee Bank is part of the First Horizon National Corporation, offering Tennessee residents access to a variety of banking products and services like personal loans. The bank was established in 1864, making one of the oldest statewide financial institutions in Tennessee.
The financial institution currently operates 162 banking centers throughout the state, where customers can apply for or gather more information about personal loan options. In addition to personal loans, the First Tennessee Bank provides deposit accounts like savings and checking, credit cards, auto loans, and mortgage loans to its customers.
Personal loans offered through First Tennessee Bank can be used for whatever the borrow needs. Each offers a fixed monthly payment schedule as well as a fixed interest rate for the life of the loan. Interest rates offered are based on the length of repayment selected by the borrower, and his or her credit history and score.
Borrowers have the option to establish automatic payments from a First Tennessee Bank checking or savings account, and they can select their own due date for the loan payment each month. Applications can be submitted online or at any of the full-service branch locations operated in the state of Tennessee.
Learn More
---
Personal Finance Company
Founded in 1937 under the name Model Finance Company, Personal Finance Company has a long history of providing lending products direct to consumers. Currently, the personal loan lender is an affiliate of Mariner Finance – a national lender that focuses on loan offerings to individuals with an array of financial needs and credit histories.
Personal Finance Company has offices throughout the Midwest, including several throughout the state of Tennessee.
Submitting an application takes only a few minutes through the lender's online platform, and in some cases, approval for a Personal Finance Company loan may take place in as little as one day. The repayment terms and interest rate for a Personal Finance Company personal loan depends on the credit history and score of the borrower. Tennessee residents may apply for a personal loan through the lender's website or by visiting a branch location.
Learn More
---
Tennessee State Bank
Established in 1972, Tennessee State Bank was founded in the heart of Gatlinburg with the purpose of serving residents of the state through qualify banking and lending products. Throughout its history, Tennessee State Bank has remained a local, community financial institution offering both deposit and lending solutions to its banking customers.
The bank is headquartered in Pigeon Forge, Tennessee, but also operates full-service branch locations Sevierville, Gatlinburg, Knoxville, Kodak, Seymour, and Jefferson City.
Personal loans provided by Tennessee State Bank are offered either as in-house installment loans or through its partnership with LendingClub, online. For installment loan options, borrowers enjoy a fixed interest rate along with predictable monthly payments. Online loans with Tennessee State Bank provide the same benefits, but the application is submitted online through LendingClub's platform.
For all personal loans in Tennessee through the bank, borrowers can establish automatic monthly payments from a Tennessee State Bank checking or savings account. There are no prepayment penalties, and loan amounts vary depending on the purpose and repayment term selected. Approvals for Tennessee State Bank personal loans require a strong credit history and score.
Learn More
---
Tennessee Valley Credit Union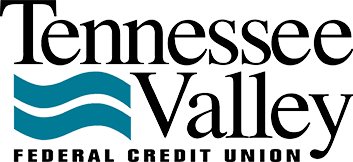 Tennessee Valley Credit Union provides both lending and deposit products and services to residents of the state, spanning 13 counties included in the Tennessee Valley. Established in 1934, the credit union began as a financial institution specifically for Chattanooga TVA employees. Since that time, its membership field has expanded to include individuals who live, work, worship, volunteer, or attend school in its 13-county service area.
The credit union currently operates several branch locations through the state, as well as a few in Georgia, mostly centered around the Chattanooga area. In addition to offering personal loans, Tennessee Valley Credit Union also offers student loans, auto loans, mortgage and home equity products, business lending, and personal and business deposit accounts.
Personal loans from Tennessee Valley Credit Union are available for a variety of financing needs, including vehicle repairs, vacations, education expenses, and personal projects. Both secured and unsecured loans are available to qualified borrowers. The credit union provides several repayment terms, meant to be customized to each borrower's specific needs.
All personal loans carry a fixed interest rate and a fixed monthly payment. There are also fast cash loans available, which work as a payday advance loan. Borrowers must submit an application to receive a personal loan from Tennessee Valley Credit Union, and approvals can take one to several business days. Applications can be submitted online or in a branch location.
Learn More
---
1st Franklin Financial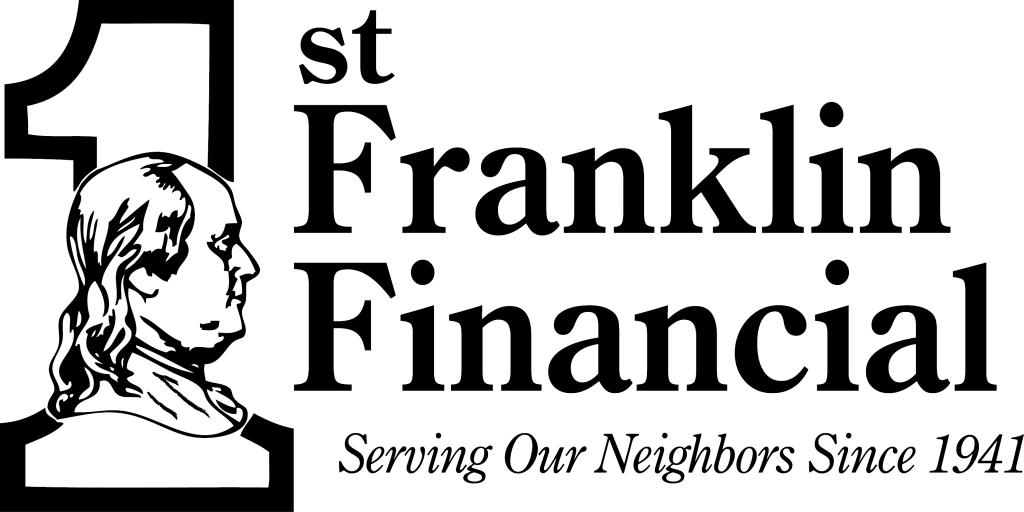 Residents also have options for personal loans in Tennessee through 1stFranklin Financial. As a consumer loan company, 1st Franklin Financial has been in operation since 1941, offering personal loan solutions to its customers throughout Tennessee and surrounding states.
The financial institution is headquartered in Georgia, but it operates full-service loan offices in Murfreesboro, Lebanon, Tullahoma, Gallatin, Columbia, Winchester, and Lafayette, Tennessee. The company does not currently offer any other financial products directly to consumers.
Personal loans offered by 1st Franklin Financial are available to borrowers looking to finance a vacation, an emergency expense, home improvement projects, life events, and consolidation of other debts or bills.
Borrowers must submit an application for a 1st Franklin Financial personal loans, either in-person or online. Individuals who have a strong credit history, a high credit score, and low debt-to-income ratios are likely to qualify for the lowest possible interest rate and preferred repayment terms.
Learn More
---
>>Read more: Personal loans by state
How to Know If a Consumer Lender is Legitimate in Tennessee
With several consumer finance companies offering personal loans in Tennessee, it can be a challenge to know for sure if a lender is legitimate or not. The first step consumers can take in determining the legitimacy of a Tennessee consumer lending company is to check its website for specific information. Lenders in Tennessee may have certain license information listed on their site, such as a license number, along with links or contact information for the Tennessee Department of Financial Institutions.
Each financial institution operating as a lender in the state of Tennessee is required to submit an application through the Nationwide Licensing System, or NMLS, as well as renew the license each year. Within the licensing process, lenders may be required to submit to a criminal background check, a review of business financial records, as well as be fingerprinted for initial applications.
Consumers may also check with the Better Business Bureau to review any customer complaints against a financial institution, its rating as a lender, and its licensing status. Being a member of the Tennessee Consumer Finance Association is also a good sign that a lender is legitimate.
Protections and Rights for Tennessee Personal Loan Borrowers
In 1977, the Division of Consumer Affairs for the state of Tennessee was created in an effort to provide certain protections to consumers and businesses. Relating to consumer finance, the Division is meant to safeguard individuals from deceptive and unfair practices in any aspect of conducting business within Tennessee.
Fraudulent or deceptive practices that should be a warning sign to loan borrowers may include being asked for additional funds, above and beyond the loan agreement, or being charged excessive fees not explicitly defined or cataloged in the loan agreement. Borrowers should also be cautious of lenders that provide no loan agreement whatsoever, or that make it difficult to submit a payment, gather payment details, or pay off a loan balance in full.
Should a loan consumer experience a problem with a lender, or suspect a financial institution of engaging in fraudulent activities relating to lending money, there are several resources which can be used to fight against a deceptive finance company.
Tennessee Office of the Attorney General
By visiting the Attorney General website for Tennessee or by contacting the consumer hotline at 1-615-741-3491, consumers who have issues with a lender or financial institution can file a complaint and seek assistance in resolving their situation.
Tennessee Department of Financial Institutions
Through its website or by calling directly to 1-615-741-2236, consumers who have a problem with a financial institution or lender can file a complaint, report a potential scam, and get direction on what to do if they cannot get the matter resolved on their own.
Better Business Bureau
The BBB is a leading provider of business information to consumers, most of which can be found online. Loan customers can submit complaints directly through the Better Business Bureau, as well as gather information on a specific finance company prior to taking out a loan.
Internet Crime Complaint Center (IC3)
The Federal Bureau of Investigation has recently made it easier for consumers to submit complaints relating to complaints of fraud or deception through its online platform, found here.