How to Get a Loan With No Credit Check—And What to Watch Out For
Shopping for no credit check personal loans is like walking through a minefield. You need to watch out for predatory payday loans, sky-high APRs, and hidden fees. Keep reading to learn about your best options.

It's a common issue. You need to borrow some money, but you don't have great credit. As soon as a lender looks at your credit score, you receive a denial. As an alternative, many companies advertise no credit check loans.
It can sound too good to be true after you've received denial after denial. Usually, it's because they are. These deals are usually little better than scams with loan funds coming with huge hidden fees and interest charges that trap borrowers in a cycle of debt.
However, there are some viable options for people who need a loan despite their poor credit history. This guide will tell you how to find and evaluate loan options for people with no credit.
In this guide:
How to get a loan with no credit: 4 steps
When you want to borrow money, potential lenders look into your credit report to make sure you're a trustworthy borrower.
If you don't have any credit history to report on, or if your history contains defaulted loans and high debt, it's hard for them to know whether you'll make your monthly payments.
That makes it challenging—but not impossible—to get a loan. If you have no credit or poor credit, follow these steps before applying for loans.
Step 1. Check your credit score
Before applying for any loan, whether you have good credit, bad credit, or no credit, you should check your credit score. Your credit score is a number between 300 and 850 that lets lenders get a quick idea of your trustworthiness as a borrower.
Knowing your score can help you figure out which lenders to target when you start submitting applications. Checking your score is also a good way to identify errors in your report, which is the first step toward getting those mistakes fixed.
Step 2: Choose a loan type
Unless you're trying to buy a home or a car or planning to attend college with the money that you borrow, you'll probably want to apply for a personal loan. Personal loans are flexible. You can use them for almost any reason, and there are many lenders that offer personal loans.
If you don't have credit, it can be hard to borrow much of money with an unsecured personal loan. If you're having trouble, you can opt for a secured personal loan instead, which will require some form of collateral, such as a bank account or CD held at the bank lending the money.
Step 3: Gather your paperwork
When you apply for any type of loan, the lender will ask you questions to assess your financial situation. If you're prepared, it makes the lending process much easier and shows that you're better equipped to handle debt.
Before submitting an application, you'll want to find:
Your government ID
Paystubs
Tax forms
Proof of employment
Utility bills
You can learn more in our guide to personal loan documentation.
Step 4: Find a lender that will work with you
Even if your score is very low, you might be able to find a lender that's willing to work with you. Look into lenders that specialize in bad credit loans and start asking about getting a pre-approval.
If you don't have any credit history, a lender that offers manual underwriting may be your best bet. Manual underwriting means a human will review all of your financial details to decide whether you should receive a loan, rather than using an algorithm to review your application.
Manual underwriters take longer to make a lending decision but might be more willing to overlook your lack of history once they examine your financial situation.
If you bank with a local bank or credit union, stop by your branch and speak with the loan officer. They may be able to work out a deal with you because of your value as a customer.
Danger signs to look out for when comparing no credit check loans
Predatory lending tactics, offering loans to people who have no means to repay them and charging huge fees and interest rates is a major problem in the no-credit loan space. If you're looking for loans for people with poor or no credit, you're bound to run into at least a few predatory lenders.
The last thing that you want is to signup for one of these loans. In all likelihood, you won't be able to pay the loan, damaging your credit and making it even harder for you to get a legitimate loan.
And even if you are able to pay the loan back, you'll pay far more than you really should have, sometimes to the tune of 1,000% APR.
Some signs that a loan is a predatory loan include:
Interest rates higher than 36%
Lenders that advertise themselves as payday lenders
Lenders that advertise no credit check loans
Huge fees hidden in the fine print
Early repayment penalties
Adjustable interest rates
Some of these signs, such as adjustable interest rates, don't necessarily indicate foul play, but when you see them, make sure you read the fine print before applying.
Consider a loan for $10,000 with a loan term of 5 years. Even at a high interest rate of 36%, your monthly payment will be $361.33 and the total cost will be $21,679.78. If the rate was 300%, which isn't unusual for predatory loans, you'll have to pay $2,500 a month, and a total of $150,000.
Most payday loans mask this reality by coming short-term loans and lower loan amounts, so you won't pay as much on that loan. But most payday loan borrowers end up repeatedly borrowing payday loans, increasing their overall costs substantially.
You can use our personal loan calculator to see what a potential installment loan would cost you.
Where to find personal loans with no credit history
Finding a personal loan if you don't have a credit history will be difficult, but these are some of the options we've identified. Note that these lenders may still check your credit score.
Upstart

View Rates
Rates (APR)
6.27% – 35.99%1
Loan Amounts
$5,000 – $30,0002
Upstart is another good option for borrowers who may be concerned about their credit, as the company's website notes that they "accept applicants with insufficient credit history to produce a FICO score." They offer competitive rates, a large range of loan amounts, and funding in as fast as one business day.3
Credit score category: Fair, bad
Soft credit pull to check rates: Yes
Deposit time: As fast as one business day3
Origination fee: 0% – 10%
Late fee: $5 or 15% of payment (whichever is higher)
Repayment terms: 36 months or 60 months1
---
Credit unions
Credit unions are not-for-profit financial institutions that are fully owned by their members and many offer personal loans. That means you have a better chance of working out a deal with a credit union. The only catch is that you have to be a member to get a loan and some credit unions have strict membership requirements.
Navy Federal Credit Union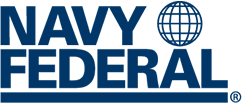 Navy Federal Credit Union serves members of the military, providing a variety of banking and lending services.
Lender info:
---
DCU

DCU is a credit union that's open to people who live in a community served by DCU or who work for an organization that DCU has partnered with. It offers banking and lending services.
Lender info:
Other tools to improve your chances of getting a personal loan
If you don't have good credit or have no credit history, there are other ways of improving your odds of getting a loan.
Cosigners
A cosigner is someone who agrees to take responsibility for a loan if you fail to make your payments. Lenders will consider a cosigner's credit history on top of your credit when making a lending decision.
If you can find a close friend or family member to cosign on a loan, it can help you borrow money and start building your credit.
Of course, cosigners accept some risk when they agree to cosign. If you stop making payments, they have to make payments on your behalf or risk having their own credit damaged.
Secured credit cards
Secured credit cards are like normal credit cards, but you have to provide a security deposit when you open an account. This reduces the risk to the lender while giving you a way to access credit and increase your FICO credit score.
Secured credit cards are a great way to build credit but aren't good for borrowing money because you typically provide collateral equal to your credit limit. If you have existing debt and your goal is to use a personal loan to consolidate that debt, secured cards aren't the way to do it.
---
1 The full range of available rates varies by state. The average 3-year loan offered across all lenders using the Upstart platform will have an APR of 21.97% and 36 monthly payments of $35 per $1,000 borrowed. For example, the total cost of a $10,000 loan would be $12,646 including a $626 origination fee. APR is calculated based on 3-year rates offered in the last 1 month. There is no down payment and no prepayment penalty. Your APR will be determined based on your credit, income, and certain other information provided in your loan application.
2 Your loan amount will be determined based on your credit, income, and certain other information provided in your loan application. Not all applicants will qualify for the full amount. Loans are not available in West Virginia or Iowa. The minimum loan amount in MA is $7,000. The minimum loan amount in Ohio is $6,000. The minimum loan amount in NM is $5100. The minimum loan amount in GA is $3,100.
3 If you accept your loan by 5pm EST (not including weekends or holidays), you will receive your funds the next business day. Loans used to fund education related expenses are subject to a 3 business day wait period between loan acceptance and funding in accordance with federal law.

TJ is a Boston-based freelance writer who specializes in credit, credit cards, and bank accounts. He graduated with a degree in business from Northeastern University and has been featured on Credit Karma, DollarSprout, and Bankrate.