PNC Student Loans Review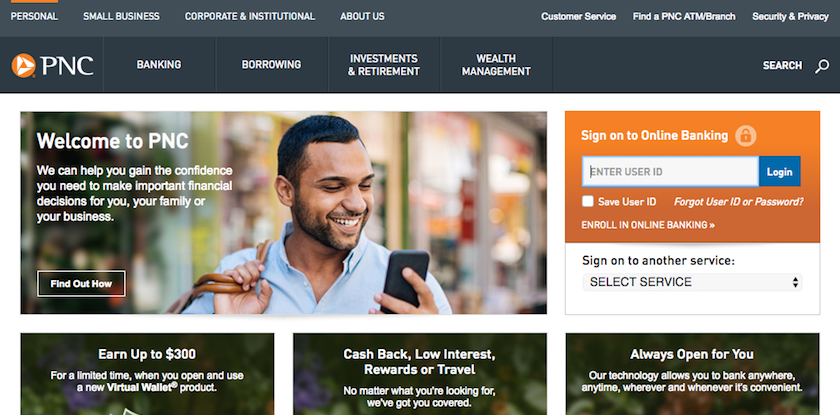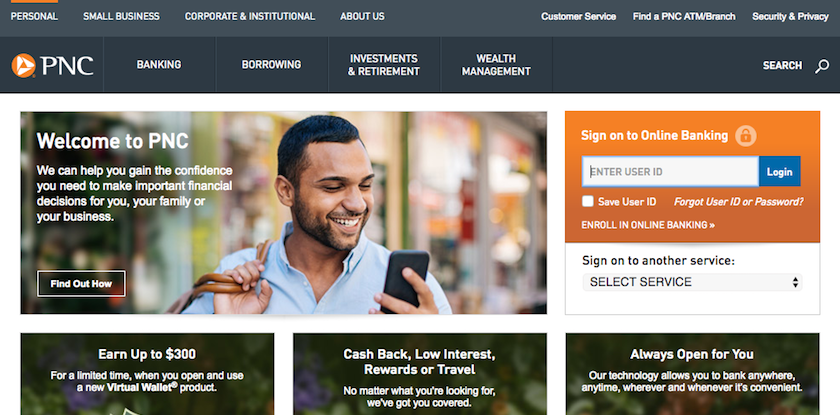 Updated: 7/26/2018

What we like:
.50% Autopay Discount
$62.6 billion dollars. This is the amount the United States government would have to shell out to make college tuition free for all Americans. Though some politicians have recently pushed for this, it looks like it won't happen anytime soon. While the government does offer federal student loans to those in need, often this isn't enough to cover the cost of college. Those looking for additional monetary support can apply for private student loans from lenders like PNC Student Loans.
PNC Financial Services is one of the top 10 largest banks in the United States with over $334 billion in total assets. PNC offers a variety of services for their customers including consumer and corporate banking, asset management, residential mortgages, and more. In this PNC student loans review we will look at what benefits they offer, their different loan options, and how they compare to other lenders.
What Are PNC Student Loans?
PNC Students Loans are private loans designed to provide students financial support allowing them to pursue a higher education and, ultimately, their dreams.
These loans are for undergrads, graduate students, those studying a health profession or in a medical residency program, and those attending law school. The loan covers the expenses associated with attending any of the aforementioned programs including tuition, technology, travel, and almost anything else you can think of.
PNC Student Loans are quite easy to apply for. Using their online application, you can obtain a rate in just a few minutes. All that is required is basic background information about yourself, a reference, your schools information, employment information, and the amount of money you wish to borrow.
All borrowers under 17 are required to have a creditworthy co-signer but it is smart to use one even if you are older. Having a co-signer increases your chances of being approved for a loan and almost always results in better rates. Co-signers complete their portion of the application separately on their application, Campus Door.
PNC's loans typically range from 4.18% - 12.99% depending on the type of interest you choose, you and your co-signer's creditworthiness, and the length of the loan term. Borrowers are deemed credit worthy if they have two years of decent credit or employment history and can provide proof of income.
Benefits of Using PNC Student Loans
One of the most popular of PNC's loans is the PNC Solution Loan. This loan allows borrowers to choose from a variable or fixed interest rate, has no application fees, and can be repaid in as long as 15 years. In addition, borrowers receive a 0.50% discount for using automatic payments and can choose whether to start paying right away or wait until 6 months after graduation.
The autopay discount is one of the highest of all private student loan providers. Not many lenders offer so many options when it comes to private loans, making PNC one of the obvious choices when choosing a private loan.
PNC also offers many resources for their borrowers on the Learning Center section of their website. Some of these tools include information on the FAFSA, the cost of college, and grants and scholarships. They even provide a downloadable planning tool for prospective and current college students. This planner shows a general timeline for what needs to be done to be successful, both financially and academically, from the Junior year of high school to graduation of college.
Can I Refinance These Loans?
Though PNC doesn't have a program to refinance student loans or consolidate, there are plenty of options for those looking to do so. If you have a PNC Student Loan and are looking to find a better rate, there are many private lenders who can help you out.
People choose to turn to refinancing and consolidation ​for a number of reasons. First, refinancing and consolidation usually helps borrowers obtain a lower interest rate. Also, multiple loans can be turned into one loan. This is much more convenient and easier to pay. Lastly, borrowers can shorten or lengthen their loan repayment term by changing their monthly payments. Lowering your monthly payment results in a longer term while increasing it shortens the term. Based on your financial status, this can help you adjust your payments to better fit your budget.
At LendEDU you can see personalized rates from many of the top lenders with just one quick application! Applying doesn't affect your credit score. This is very important, as a high credit score is essential for receiving the best private student loans. Interest rates will vary based on you or your co-signer's creditworthiness. Some of our refinance partners include SoFi, LendKey, and CommonBond.
---
Alternatives to PNC
Education is certainly important, as it can be a gateway to a bright future. Unfortunately, higher education is not free and in fact, can be quite pricey at some college institutions. Some students may not be able to afford to go to college due to lack of finances, but the good news is that there are scholarships available that can help with tuition. These scholarships can help you graduate with less than the average student loan debt of around $30,000.
Academic scholarships enable financially challenged students to access a wonderful college education. The beauty of academic scholarships is that they are applicable to a variety of students. Some focus on grades, but others focus on things like athletics, arts, school politics, among other extra curricular activities.
There are varieties of scholarships available and schools that provide scholarships for top performing students in different areas. Scholarships are available from private providers, non-governmental organizations, religious groups, and the government. Each of these scholarship providers have their own sets of requirements. Check out LendEDU's scholarship page here!
Do thorough research on all types of scholarships available online. Students need to compare all the scholarships and know which one is suitable for them. There are various scholarships based on different things. Some scholarships may be crafted for the Latino community or African-Americans.
If you fall into such a category, your chances of getting the scholarship are greater. Another example is gender, as some scholarships prefer a particular gender like women. Some technical institutions want to bring some women into the technical field and courses, so a female is likely to get such scholarship. One can also be based on the state, religion or country, as some providers give preference to students in their own locality. There are also scholarships that are based on particular majors like business majors, engineering, etc.
Do not ignore scholarships offered in your hometown, as your chances of getting them are just as good as anyone else. Always make several copies of your application and write your name in every document so that it can easily be located in case they are separated. In case of misplacement or loss, you can easily produce a copy. Remove any unsuitable content from any form your online accounts or social media. Never pay any fee, as scholarships are always free. Remember, the more scholarships you apply for, the greater chances you have in getting one or more.

While PNC is undoubtedly one of the top private student loan providers, there are many other lenders to consider. We have already provided reviews for many of these lenders including Wells Fargo, Discover Student Loans, and SunTrust Student Loans. Make sure to take a look at all of your options before making your choice.
3
Author: Jeff Gitlen
Jeff Gitlen writes about a wide range of finance topics including everything from student loans to credit cards to small business financing. Jeff's work has been featured on a number of sites including Bloomberg, CNBC, Forbes, Market Watch, and more.