Personal Loans in New York
Borrowers have several solid local and national banks and credit unions to choose from when it comes to personal loans in New York. Beware of predatory payday loans, and always shop around for the best rates.

Personal loans can help you get the most out of your life, financing anything from major events to credit card debt consolidation to home improvements. But if you don't do your homework, they could also sabotage your financial future.
This guide can help you narrow down some of the top contenders for personal loans in New York.
On this page:
Online personal loans in New York
Online personal loans are an introvert's dream. You can complete the whole application process online. Even better, it doesn't take long. Sometimes, you can get your money the same day you're approved.
Check out these well-known lenders that offer personal loans in New York.
| | | | |
| --- | --- | --- | --- |
| | LightStream | Upgrade | Upstart |
| Loan amount | $5,000 – $100,000 | $1,000 – $35,000 | $1,000 – $50,0002 |
| Term lengths | 24 – 144 months** | 36 or 60 months | 36 or 60 months |
| Fixed APRs | 3.49% – 19.99%* with AutoPay | 7.99% – 35.97% | 8.27% – 35.99%1 |
| Origination fees | 0% | 2.9% – 8% | 0% – 8% |
| Minimum credit score | 660+ | 620+ | 600+ |
| Visit lender | View Rates | View Rates | View Rates |
Local New York personal loans
If you like a more personal touch or to keep your business local, you might want to check out one of the companies below. They are local financial institutions that only offer personal loans in New York.
You won't have as many options as you would when you cast your net nationally, but you may get a better deal with a local lender.
---
First New York Federal Credit Union

When it began operations in 1937, First New York Federal Credit Union provided services to Schenectady City School District teachers.
Now the union has more than 30,000 members in Schenectady, Saratoga, Schoharie, Rensselaer, and Albany counties with members from more than 100 school districts and companies.
First New York offers a wide range of loan options, including personal loans, car loans, mortgages, student loans, and more.
You can become a member if you work, live, worship, or go to school in one of the counties served by the credit union, or if you are the immediate family of someone who is eligible.
To learn more, visit its website.
---
New York Municipal Credit Union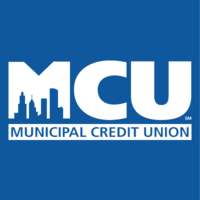 In operation since 1916, New York Municipal Credit Union was created at the request of New York City Mayor John Purroy Mitchel to give city employees a way to borrow money without loan sharks. These days, the credit union has more than 500,000 members.
Some of the services offered include personal loans, mortgages, credit cards, and various banking accounts. Many groups are able to join, including but not limited to:
City of New York employees.
People who work at hospitals, nursing homes, and other health facilities throughout the state.
Some state and federal employees.
Some students.
Family members of members.
To learn more about New York Municipal Credit Union, visit its website.
---
New York University Federal Credit Union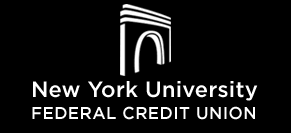 With more than 5,000 members, the NYU FCU offers all kinds of loans: personal, home, vehicle, and student loans. It also offers credit cards, IRAs, and savings account options.
You can join if you are a staff member, student, or faculty member of New York University. Membership is also open to retired employees and alumni, as well as the immediate family of any NYU FCU member.
To find out more about NYU FCU, visit its website.
---
Apple Bank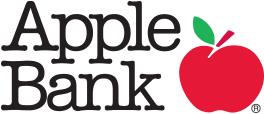 Open since 1863, Apple Bank has an ongoing commitment to neighborhood banking. It offers SureCredit, a low-cost personal loan, as well as other types of loans, and savings and investment accounts.
To learn what this bank can offer you, visit its website.
Pros & cons of personal loans
Your home won't be up for grabs if you miss payments as it would be with a home equity loan.
You'll usually score a better rate than you would with a credit card.
You could have fast access to money.
To lock in a competitive rate and a reasonable monthly payment, you'll need a good credit score.
Personal loans can have hidden fees, so know what you're getting yourself into.
The interest rates for unsecured personal loans aren't usually as good as the ones you'll find with a home equity line of credit and home equity loan secured by your home.
What you need to apply
When applying for personal loans in New York state, you'll need basic information about yourself, such as your address, full name, birthday, Social Security number, paycheck stubs, or direct deposit records.
Watch out for payday loans
Approach lenders with caution to avoid falling prey to a predatory payday loan company. Those short-term loans carry incredibly steep interest rates that could leave you financially vulnerable. Opt for a traditional installment loan such as those above for a better deal.
Shop around to find the best personal loan for you
Before applying for any loan, compare personal loan rates. You'll want to shop around to find the one that will cost you the least money in the long run.
---
*Your loan terms, including APR, may differ based on loan purpose, amount, term length, and your credit profile. Excellent credit is required to qualify for lowest rates. Rate is quoted with AutoPay discount. AutoPay discount is only available prior to loan funding. Rates without AutoPay are 0.50% points higher. Subject to credit approval. Conditions and limitations apply. Advertised rates and terms are subject to change without notice.
**Payment example: Monthly payments for a $10,000 loan at 5.95% APR with a term of three years would result in 36 monthly payments of $303.99.
1The full range of available rates varies by state. The average 3-year loan offered across all lenders using the Upstart platform will have an APR of 21.97% and 36 monthly payments of $35 per $1,000 borrowed. For example, the total cost of a $10,000 loan would be $12,646 including a $626 origination fee. APR is calculated based on 3-year rates offered in the last 1 month. There is no down payment and no prepayment penalty. Your APR will be determined based on your credit, income, and certain other information provided in your loan application.
2Your loan amount will be determined based on your credit, income, and certain other information provided in your loan application. Not all applicants will qualify for the full amount. Loans are not available in West Virginia or Iowa. The minimum loan amount in MA is $7,000. The minimum loan amount in Ohio is $6,000. The minimum loan amount in NM is $5100. The minimum loan amount in GA is $3,100.

Shannon Serpette is a mother of two and an award-winning journalist and freelancer who lives in Illinois. She obtained a bachelor's degree in English from Illinois Wesleyan University before beginning her 20-year career in newspapers. When she's not spending time with her children, she is often pursuing her favorite hobbies—running, metal detecting, kayaking, and reading about personal finance.