Personal loans are popular because unlike a mortgage, which can only be used for real estate, or an auto loan that you have to use on a vehicle, personal loans can be used for almost any reason.
Although many types of lenders offer personal loans, there's value in working in-person with your local bank, especially if you already have a savings or checking account there.
If you're in the market for a bank loan, this guide will cover the options that are available to you and help you get started on your application.
In this guide:
Banks that offer personal loans
We took the time to rate and rank the best personal loans from a wide variety of lenders. Of those, we compiled a list of the best banks for personal loans. Here are our picks:
1. PNC


PNC is a Pennsylvania-based bank that offers a full suite of banking services to customers throughout the midwestern and eastern United States. It offers many loan options, such as a personal line of credit, on top of its personal loan offerings.
Lender info:
Learn More
---
2. Citizens Bank

Citizens Bank is a bank that focuses on the eastern United States, offering banking, lending, and investing services to consumers and small businesses.
Lender info:
Learn More
---
3. Wells Fargo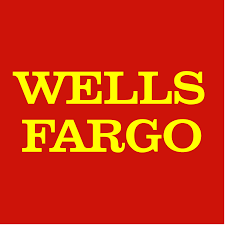 Wells Fargo is a multinational bank that offers banking, lending, and investment services to individuals and businesses both large and small. It offers personal loans with relationship discounts that reward its banking customers for their loyalty when they open a new loan.
Lender info:
Learn More
---
4. TD Bank

TD Bank is the American subsidiary of the Canadian Toronto Dominion Bank. It focuses primarily on the eastern United States, offering a variety of banking, lending, and retirement accounts to its customers.
Lender info:
Learn More
---
5. Santander

Santander is a Boston-based subsidiary of the Spanish Santander Group. It offers its services, including banking, lending, investment advising, to customers throughout the northeastern United States.
Lender info:
Learn More
---
6. M&T Bank

M&T Bank is a New York-based bank that operates in 8 states in the mid-Atlantic United States. It offers personal, business, and commercial banking, lending, and investing services to its customers.
Lender info:
Learn More
---
Pros & cons of bank loans
You can work with a lender online or in-person—it's up to you.

It's easy to find a lender—just visit your local branch.

Possible relationship perks, such as rate discounts, if you also bank with your local lender.

You can use your loan for almost any purpose, from debt consolidation to financing for a vacation.
Fees may be higher than with online loans.

Personal loan limits tend to be smaller than with other types of loans.

Unsecured personal loans tend to have higher rates than secured loans.

Banks may take longer to approve and fund loans than specialized online lenders.

Bank loans typically rely on traditional methods to approve your loan, so you might not qualify if you don't have a stable credit history.
How to qualify & get the best rates
When you work with a local bank, you usually go through a normal loan underwriting process. This means that the lender will look at your loan application, financial profile, and your credit report to make its lending decision.
While some specialized lenders can use other factors, like your education or employment history, to make lending decisions, banks that offer personal loans usually use the same, traditional processes.
This means that people with less than perfect credit might have trouble qualifying for a loan. Even if they do, they'll have to pay more interest than those with better credit.
If you're thinking about applying for a personal loan, these are some of the ways that you can maximize your chances.
Alternatives to bank personal loans
Brick-and-mortar banks are a terrific source of personal loans for many people. Community banks can be easy to work with if you like meeting with your lender in person. It's also helpful to work with a bank where you've already established a relationship.
However, banks don't always offer the best interest rates and won't always lend to people with nontraditional or limited credit profiles. So if you're looking for alternative financial institutions, here are a few options.
Online lenders
Online lenders are often more flexible than traditional banks, offering loans to people with less than perfect credit or using non-traditional methods of gauging your creditworthiness.
Online loans also tend to come from specialized lenders rather than banks that offer loans as one of their many services. That means that they may be able to move through the loan process more quickly and offer larger loans than a brick-and-mortar bank could.
Credit unions
Credit unions are like banks that are only open to members. The good news is that it's usually easy to find a credit union that you can join. While some have restrictive membership requirements, others allow almost anyone to join.
The best part of working with a credit union is that they are owned by their members. That means that your credit union will vested reason to act in your interest instead of acting in the interest of outside shareholders. That leads many credit unions to offer better terms than traditional banks.
We have a list of credit unions that offer personal loans if you want to compare all of your options.
Home equity loans
If you own your home, you might want to forgo personal loans entirely and get a home equity loan instead—especially if you're using the loan for home improvements.
Home equity loans use your home as collateral to secure the loan, making them a much lower risk for lenders. That makes them easier to qualify for and lets you pay a much lower interest rate.
The downside is that you have to use your home as collateral for the loan. In the worst case, your lender could foreclose on your home if you aren't able to make your home equity loan payments.
Home equity loans also tend to have more paperwork requirements, making them less than ideal for people who need to borrow money quickly.