State Farm Pet Insurance Review
State Farm pet insurance is offered through Trupanion, which covers 90% of eligible care costs and claims that can be processed directly through your vet's office.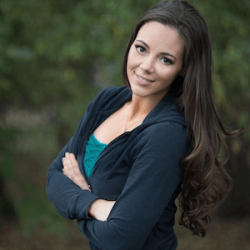 State Farm is a trusted household name when it comes to insurance. But did you know State Farm can also help you protect your pet if they get injured or fall ill?
Pet insurance policies through State Farm are actually offered by Trupanion, a Seattle-based company that was founded in 2000. Trupanion has insured more than 500,000 cats and dogs, with a vet-direct coverage model that makes paying for pet care easier and more convenient for owners.
State Farm pet insurance from Trupanion is available in all 50 states and Canada. It provides 90% care coverage for all breeds of cats and dogs, with unlimited payouts on covered services, no matter how many claims you need to file for your pet.
In this review:
What type of pet insurance plans does State Farm offer?
State Farm pet insurance offers both accident and illness coverage for dogs and cats. This coverage is designed to kick in if your pet gets injured, falls ill, needs diagnostic procedures, requires treatment for certain diseases, or even if they are diagnosed with a breed-specific condition.
These pet insurance plans pay for 90% of the costs of included conditions after you meet your deductible. Coverage is typically paid out directly to the veterinarian's office, eliminating the need for pet parents to pay these bills out-of-pocket and file a claim for reimbursement. Rather than waiting weeks to get your money back, Trupanion pet insurance generally takes care of their share right off the bat.
Pet owners can choose a plan with a deductible ranging from $0 to $1,000. This deductible represents the portion of your pet's care expenses that you'll be responsible for each year before your Trupanion coverage kicks in for the rest. There are no payout limits for eligible claims, meaning that no matter how much coverage your pet needs or how many claims you file for them, you'll never max out.
Typical pet insurance plans don't cover routine or preventative care, such as annual wellness visits, vaccinations, dental cleanings, and grooming. However, there are some pet wellness plans that do offer this type of coverage. State Farm (and Trupanion) stay away from these types of care expenses, and will not cover routine procedures or pre-existing conditions that your pet may have.
Policy terms
Every pet insurance policy is a bit different, in terms of what's covered, cost shares, and deductibles. Each of these terms can affect the cost of a policy for the pet owner, so it's important to find a good balance between the care your pet needs and your budget.
You can typically adjust a policy's cost by choosing your pet insurance plan's coverage limit and reimbursement rate. With State Farm pet insurance, however, these are standard limits on every policy: every insured pet gets 90% care coverage, and there are no limits on care expenses.
Beyond that, your cost for coverage depends on the following factors:
Pet characteristics: Your pet's age, gender, and breed.
Medical history: Whether your pet is spayed or neutered can also affect the cost, as can your pet being a service animal.
Location: You'll also pay more or less according to your location because veterinary costs vary.
Deductible: State Farm allows you to pick a deductible ranging from $0 to $1,000, which is customizable in $5 increments. This allows you to build a truly personalized policy according to your specific needs and how much you want to spend. A higher deductible typically means a lower monthly premium. A lower deductible means a more expensive policy.
Lifetime-per-incident deductible
Your policy's deductible is the care that you'll be expected to pay out-of-pocket before the insurance carrier will step in. State Farm/Trupanion uses a lifetime-per-incident deductible. This means the deductible applies separately for each illness or injury.
So, for example, if you choose a $250 deductible, you'll need to pay the first $250 of the bill related to each unique illness, injury, or incident where your pet requires care. The reimbursement rate of 90% will be applied to the remaining portion of the bill, so you'll be responsible for 10% of the remaining cost.
If your pet later requires additional care for that same injury or illness, you won't be required to pay another deductible; however, if your pet needs care for a different, unrelated incident, you will need to pay your deductible again.
If you later decide that you'd like to adjust your deductible and take on a different portion of your pet's care costs, you can do so at any time.
What does State Farm pet insurance cover?
Pet insurance coverage works to protect your pet against any number of unexpected illnesses or injuries. Whether your pet is involved in an accident or is diagnosed with a serious illness, your coverage can help pay for their exams, treatments, prescriptions, and other care.
State Farm pet insurance covers many of the same care categories. These include urgent and unexpected conditions, emergencies, diagnostic tests, and treatments, and even overnight stays in the hospital following a treatment or procedure.
| | |
| --- | --- |
| What's Covered | What's NOT Covered |
| Urgent care exams | Routine care (exams, vaccinations, etc.) |
| Emergency dental care (broken tooth, infection, etc.) | Prophylactic dental care (exams, brushing) |
| Urgent or emergency surgeries | Spay/neuter surgery |
| Prescription medications | Flea, tick, or heartworm preventative |
| Diagnostic tests | Genetic testing |
| Hospital stays | Grooming |
| Treatment for hereditary or congenital conditions | Treatment for pre-existing conditions |
| Prescription food | Pet food |
| Other unexpected illnesses and injuries | Cosmetic surgeries |
State Farm/Trupanion plans include a waiting period of 30 days for illnesses and five days for injuries. This means that even after you purchase a policy, you'll need to wait at least that long before Trupanion will cover any related care costs for your pet (and any injuries or illnesses that occur during this waiting period can then be deemed pre-existing).
What do customers say about State Farm pet insurance?
Talking to previous and current customers is one of the best ways to get an idea of how the company operates, how well it treats its customers, and whether buying that coverage will be a good decision.
Finding trusted reviews from others is an important part of this process. Thankfully, there are some reputable platforms that allow you to read reviews from past and present customers. You can even see whether the company is in good standing, or if formal complaints have been filed previously, with just a few clicks.
Since Trupanion is the company actually providing coverage for State Farm pet insurance policies, Trupanion's consumer satisfaction ratings are what really matters. These give pet owners the best overview of what to expect from their policy, claims, and customer service interactions.
| | |
| --- | --- |
| | Rating |
| Better Business Bureau (BBB) | A+ |
| Trustpilot | 4.5 out of 5 stars with 3,800+ reviews |
Consumers typically use BBB for complaints and to resolve problems, so the comments there are almost always negative. While they are accredited with an A+ rating, the BBB complaints about Trupanion commonly reference:
Consumers not realizing that their policy's deductible can be charged per incident, not per condition. So the deductible could be charged multiple times for the same health concern if it resolves itself and then recurs.
Claims that are denied as pre-existing conditions due to the pet's previous health records, even if their previous visits never resulted in a diagnosis.
On the flip side, the overwhelming majority of reviews on Trustpilot are positive, with Trupanion earning a 4.5 out of 5 stars (Excellent) on more than 3,800 consumer reviews. Here are some examples of online reviews that stand out for Trustpilot:
"We had a very sad and unexpected health crisis arise with our sweet cat, and having Trupanion made it so much more livable. They were responsive to our claim submissions, FAST in processing, and communicative."
"My dog is 6 years old now and has been pretty healthy most of his life. The times previously when we filed small claims Trupanion was always there as promised. When we found out our dog had cancer that needed to be removed and the bills stacked up Trupanion was always by our side and quick to review our claims and issue cheques. Getting pet insurance through them was one of the best decisions we ever made."
Overall, Trupanion seems to have a pretty good track record of paying claims as promised and helping pet owners cover 90% of their eligible care expenses.
Of course, the idea of a denied claim is concerning, especially when you've purchased and paid for pet insurance for months or years. However, many of these issues can be prevented by reading your pet insurance policy agreement thoroughly. It may also be beneficial to speak with your vet before buying a policy, to see if any of your pet's previous health concerns or care visits could be considered pre-existing conditions.
Pros and cons of State Farm pet insurance
Here are some of the benefits and drawbacks of buying pet insurance from State Farm/Trupanion.
Plans cover 90% of eligible care expenses. Rather than a tiered system, all eligible claims are paid out at a flat rate.
Most vets can submit claims through the Trupanion software, directly from their office. This saves you from paying the full bill out-of-pocket and waiting for reimbursement.
There are no coverage limits or lifetime/annual maximums. Once your deductible has been met for a specific illness or injury requiring care, all covered expenses are paid out at the 90% rate, regardless of how many visits or procedures your pet needs for that same issue.
All breeds are welcome. Regardless of what kind of dog or cat you own, State Farm offers coverage.
A $0 deductible is offered. Owners can choose the deductible they want on their plan, ranging from $0 to $1,000.
Coverage isn't actually offered by State Farm. Trupanion is the company that writes pet insurance coverage through State Farm. While Trupanion is also a trusted name, you won't actually be dealing with State Farm when it comes time to file claims.
There is a 30-day waiting period for illnesses. While most pet insurance plans have waiting periods before new illnesses or injuries are covered, State Farm's 30-day illness waiting period is a bit longer than average.
There is no wellness coverage. You cannot add supplemental coverage for routine or preventative care when buying a State Farm pet insurance plan. Instead, you would have to purchase wellness coverage from another carrier that offers a standalone policy, such as Wagmo.
How much does a State Farm policy cost?
The cost of a State Farm pet insurance plan varies according to your and your pet's specific factors. This could include your pet's age, breed, gender, where you live, and, of course, the deductible you choose for your policy.
State Farm does offer a free online quote tool that allows pet owners to see how much a policy would cost for their pet. This makes it easy to get a personalized estimate and see how different deductibles can affect pricing before you make a decision.
How to file a claim with State Farm
Filing a claim on your State Farm/Trupanion pet insurance policy may be much easier than you think. That's because the Trupanion software is available through most veterinarians' offices.
This allows vets to file claims with Trupanion on the spot, rather than asking you to pay the full bill for your pet's care and later file for reimbursement. You'll be responsible for your share, while Trupanion will pay theirs directly to the vet.
If your vet's office doesn't utilize the Trupanion software, or you need to file a claim on your own for some reason, you can do so by calling Trupanion's claim specialists directly at 855-518-1410.
What kind of pets are eligible?
There aren't any breed or prior illness restrictions to buying a pet insurance policy with State Farm.
However, State Farm won't cover care that's related to a pre-existing condition. Curable conditions may be covered as long as your pet hasn't shown any signs or symptoms for at least 18 months.
How do I take out a policy with State Farm?
Taking out a policy with State Farm is a relatively simple process.
Get an online quote. You can begin the process online at statefarm.com/insurance/pet. There, you'll be asked to enter your ZIP code and begin the online quote process through Trupanion.
Enter your personal information. This includes giving State Farm/Trupanion your name and address, as well as reading through some info on pre-existing conditions and waiting periods.
Get a customized quote based on your pet's info. Then you'll be asked to provide some information about your pet(s). This includes their name, breed, age, and whether it's a dog or a cat. You'll also be asked whether your pet is a service animal and if they have already been spayed or neutered.
Provide your contact information. In order to save your personalized quote, you'll be asked to enter your email address and phone number.
Get your quote. Once you've entered this required information, you can see how much your new State Farm pet insurance plan will cost. Remember that there is only one level of coverage available, regardless of your pet or preferences.
Choose a deductible. You can, however, adjust your plan pricing by choosing a different deductible. Deductibles can be anywhere from $0 to $1,000, and are customizable in $5 increments.
Add any policy enhancements. If desired, you can add complimentary care coverage (which includes things like hydrotherapy, acupuncture, and chiropractic care) or even pet owner protection. If you don't want this coverage, simply opt out.
Buy your plan. Once you have the details of your policy chosen, it's time to purchase your coverage. The online checkout process is simple and quick, and you can be on your way to pet insurance protection in a matter of minutes. Just provide Trupanion with your pet's vet information and your payment details, and confirm the purchase.
---
For other options, you can check out some of our other pet insurance company reviews or see our picks for the best pet insurance.
Author: Stephanie Colestock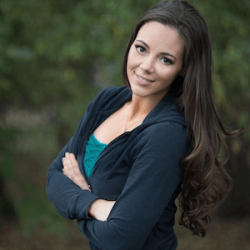 Stephanie is a DC-based freelance writer, specializing in a range of personal and household finance topics. She has an undergraduate degree from Baylor University and is currently a candidate for CFP certification. You can find her work on sites such as MSN, Yahoo! Finance, Fox Business, Investopedia, Credit Karma, and much more.