Plumbing Financing: Compare Your Options
Plumbing problems tend to appear suddenly, leaving you with little time to prepare—especially financially. When a plumbing emergency is more costly than you can afford, you have financing options to cover the cost of your repairs.
Plumbing is a silent lurker; you never notice it until something goes wrong. Substantial plumbing repairs often come on suddenly, and of the expenses you pay as a homeowner, they can be some of the most costly.
Whether plumbing costs are unexpected (like a burst pipe or broken water heater) or expected (like adding a new bathroom), you'll likely shell out thousands of dollars.
This guide will walk you through how to find financing for plumbing repairs, including plumbers that offer financing to cover those costs and loan options when you don't have the cash on hand.
In this guide:
3 methods of plumbing financing
The good news is that you have options when it comes to paying for your plumbing project. If you need outside financing, a home equity loan, home equity line of credit, or personal loan could cover your plumbing project.
Using a home equity loan to finance plumbing repairs
A home equity loan, uses the equity in your home as collateral for the loan. That can be great if you own your home outright or don't owe much on it, but your home is on the line. If you can't pay off your home equity loan, you risk your lender foreclosing on the home.
The amount you can borrow depends on the amount of value you own in your home—your home equity. You can calculate your home equity to get an idea of how much you might be able to borrow.
If you know the overall cost of your plumbing work, this may be a good option. Our two highest-rated home equity loans come from TD Bank and Spring EQ.
---
TD Bank

TD Bank offers home equity loans with competitive interest rates and generous loan terms that are flexible for a variety of needs.
LendEDU rating: 5.00 / 5.00
Loan amounts: tdbank-homeeq-153-amountlow to tdbank-homeeq-153-amounthigh
Term lengths: tdbank-homeeq-153-termrange
APRs: tdbank-homeeq-153-alllow to tdbank-homeeq-153-allhigh
Fees: tdbank-homeeq-153-origfee origination fee
---
Spring EQ

Spring EQ boasts availability in 36 states and Washington, D.C. They are notorious for its ability to quickly fund home equity loans—perfect for those with urgent plumbing repairs.
LendEDU rating: 4.72 / 5.00
Loan amounts: springeq-homeeq-154-amountlow to springeq-homeeq-154-amounthigh
Term lengths: springeq-homeeq-154-termrange
APRs: starting at springeq-homeeq-154-alllow
Fees: springeq-homeeq-154-origfee origination fee
Full review: Spring EQ Home Equity Review
---
Home equity line of credit (HELOC)
A home equity line of credit (HELOC) is like a credit card: You have a fixed spending limit, but as you repay what you've spent, that amount becomes available to spend again. Like a home equity loan, the amount you are approved for depends on your home equity and is secured by your home.
You have the option only to borrow what you need, which is better for ongoing projects. However, HELOCs tend to have higher interest rates, and discipline is required to avoid walking yourself into a dangerous financial corner and losing your home.
Here are our two highest rated lenders for home equity lines of credit:
---
M&T Bank

M&T Bank may be one of the lesser-known financial institutions for loans and lines of credit, but it strives to be competitive by offering low rates and solid terms.
LendEDU rating: 5.00 / 5.00
Loan amounts: mtbank-homeeq-603-amountlow to mtbank-homeeq-603-amounthigh
Term lengths: up to mtbank-homeeq-603-termlengthhigh_y
APRs: mtbank-homeeq-603-alllow to mtbank-homeeq-603-allhigh
Fees: mtbank-homeeq-603-applicfee application fee, mtbank-homeeq-603-closingcost closing cost fee, mtbank-homeeq-603-annualfee annual fee
---
Figure

Figure is an out-of-the-box online lending experience. It offers same-day approval, money in just five days, and technology access for a more convenient experience.
LendEDU rating: 4.56 / 5.00
Loan amounts: figure-homeeq-600-amountlow to figure-homeeq-600-amounthigh
Term lengths: figure-homeeq-600-termlengthrange_y
APRs: figure-homeeq-600-alllow to figure-homeeq-600-allhigh
Fees: figure-homeeq-600-origfee origination fee, figure-homeeq-600-prepayfee prepayment fee
Full review: Figure Home Equity Review
Personal loan
If you don't have much equity in your home, don't want to risk putting your home up as collateral, have a low-cost plumbing project, or simply want other options, consider a personal loan.
Personal loans are often used as home improvement loans because they're easy to get online and you can receive your funding quickly—sometimes as soon as the same day you're approved. This could be useful if you're financing a plumbing emergency.
However, because personal loans are generally unsecured, they may have higher interest rates than financing secured by home equity.
Here are our two highest rated personal loan lenders:
---
LightStream
LightStream is our top-rated lenders for a personal loan with good credit. You'll be hard-pressed to find personal loans with lower rates than what LightStream offers.
LendEDU rating: 5.00 / 5.00
Loan amounts: lightstream-perl-40-amountlow to lightstream-perl-40-amounthigh
Term lengths: lightstream-perl-40-termlengthrange_m
APRs: lightstream-perl-40-alllow to lightstream-perl-40-allhigh
Fees: lightstream-perl-40-applicfee application fee, lightstream-perl-40-origfee origination fee, lightstream-perl-40-annualfee annual fee, lightstream-perl-40-prepayfee prepayment fee
Full review: LightStream Personal Loans Review
---
Marcus

If you've got a fair credit score, Marcus could be right for you. While the rates won't be quite as low as they may be for those with excellent credit, Marcus still offers competitive rates and repayment terms.
If you have bad credit, you should check out our list of home improvement loans for bad credit.
Here's what you need to know about Marcus:
LendEDU rating: 5.00 / 5.00
Loan amounts: marcus-perl-56-amountlow to marcus-perl-56-amounthigh
Term lengths: marcus-perl-56-termlengthrange_m
APRs: marcus-perl-56-alllow to marcus-perl-56-allhigh
Fees: marcus-perl-56-applicfee application fee, marcus-perl-56-origfee origination fee, marcus-perl-56-latefee late payment fee, marcus-perl-56-prepayfee prepayment fee
Full review: Marcus Personal Loans Review
---
Plumbers that offer financing
Don't hesitate to simply get in touch with local plumbers about their financing options. In addition to local plumbers, some large-scale companies offer plumbing work and financing nationwide.
---
Mr. Rooter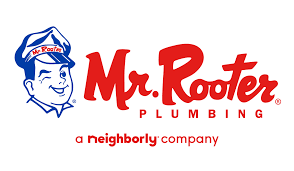 Mr. Rooter is a nationwide network of plumbing experts that stretch across the United States and Canada. The network is made up of independently owned and operated plumbing companies and is known for offering up-front, flat-rate pricing.
Mr. Rooter partners with credit providers to offer easy financing options. These include revolving lines of credit, promo offers, automatic billing, and electronic payments. All of Mr. Rooter's technicians can give you a run-down of the payment options right on the spot.
---
Hearth

Hearth is not a plumbing service; instead, it is a network of home contractors that can address all of your home remodeling needs.
The company helps consumers make smart financial decisions about home repairs, including budgeting and financing. It can help you secure a personal home improvement loan, a home improvement credit card, or a home equity loan.
---
Roto-Rooter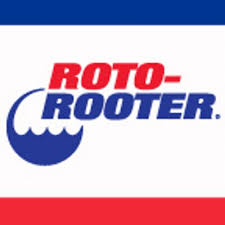 Roto-Rooter, perhaps one of the most famous and ubiquitous names in plumbing, drain cleaning, and water cleanup, is a nationwide network of plumbers. It offers financing for life's plumbing emergencies.
Roto-Rooter partners with Synchrony Bank to offer the Synchrony Bank Home Design Credit Card, specifically designed to help you pay off home repair work. You can charge it again for future home repairs, and in the meantime, it functions as a type of loan.
Author: Carrie Ott
Carrie Ott is a graduate of Calvin College, where she earned dual honors degrees in Japanese and linguistics before moving on to Aston University for a master of science in forensic linguistics. She has worked as a copywriter, editor, and content production manager for nearly a decade, with a focus on finance, health and wellness, and catering. She lives near Detroit with her husband and a plethora of rescue and foster reptiles. During her free time, she enjoys traveling, competitive speedrunning, video games, and painting or sketching.
Your Guide to Financial Freedom

Money tips, advice, and news once a week

Join the LendEDU newsletter!

Thanks for submitting!

Please Enter a valid email
Personal Loans Information