Best PhD Student Loans
PhD student loans are offered by both the Department of Education and private lenders. We'll explain which should be considered first.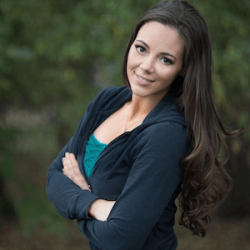 Getting your PhD is an endeavor—and not just because of the immense amount of work involved. You'll also need to spend additional years in school and tens—or hundreds—of thousands of dollars paying for it.
You need to be smart about how you fund your schooling, especially if you take out PhD student loans, if you hope to earn a PhD and become debt-free within a reasonable number of years.
This guide will cover using PhD student loans—a specific type of graduate student loan—to finance your education.
In this guide:
Best PhD school loans
In order to find the best PhD school loans for you, you'll want to compare some important aspects of each loan option. This means finding a federal and/or private loan that offers you the loan amount you need with competitive repayment terms and the best possible interest rates.
The chart below compares both federal and private student loan options, so you can see how they measure up.
Use federal PhD student loans first
If you must borrow using PhD student loans, always max out federal student aid as your first source of funding. Federal student loans, which are offered by the U.S. Department of Education, tend to be cheaper, provide more repayment flexibility, and come with other borrower perks, such as the potential for loan forgiveness.
Federal Direct Unsubsidized loans
The first federal loan option to consider is the Direct Unsubsidized loan. These loans don't require students to demonstrate any financial need and allow for up to $20,500 in annual federal funding toward your PhD program depending on your actual educational expenses.
Key features of Direct Unsubsidized loans:
Students aren't required to demonstrate financial need in order to borrow.
Up to $20,500 in annual loan funding is available to graduate students, though students in certain healthcare programs may qualify for more.
For graduate student borrowers, new Direct Unsubsidized loans have a fixed interest rate of 6.54% APR.
Federal Grad PLUS loans
The Department of Education offers Direct PLUS Loans to graduate students for the purpose of covering advanced education, and if you're eligible, you could potentially borrow up to the school-certified cost of attendance, less any grants or scholarships you've received.
Unlike some federal loans, however, Grad PLUS Loans aren't available to you if you have an adverse credit history, and you'll need to undergo a credit check to prove that you don't.
Key features of Grad PLUS loans:
Grad PLUS loans have a fixed interest rate of 6.28% APR for the life of the loan.
Certain borrowers may be eligible for forgiveness or discharge of their federal Grad PLUS loans.
As long as you're enrolled at least half-time, Grad PLUS loans can cover any remaining attendance costs you may have after other financial aid is applied.
Best private PhD student loans
After maxing out your federal student loans, you may find you still need more money to pay for your doctoral degree. If that's the case, you'll need to look into getting private PhD loans.
Private student loans tend to come with higher interest rates, can be harder to qualify for, and repayment plans are less flexible. However, they can cover shortfalls in funding that otherwise might make getting your PhD impossible.
The following companies are our partners that have been vetted extensively by our Editorial team.
College Ave
College Ave is an online lender offering new student loans and student loan refinancing. The company covers a variety of doctorate programs, including those for PhDs. Here's more information about the College Ave Medical School Loan:
Fixed rates (APR): 3.99% – 11.98%
Variable rates (APR): 1.99% – 10.97%
Loan amounts: $1,000 – 100% of the total cost
Repayment terms: 5, 8, 10, or 15 years
In-school repayment options: Deferment, $25 monthly payments, monthly interest payments, and full payments
Grace period: 36 months
Cosigner release: After 24 consecutive on-time payments
What stands out about College Ave's PhD loan
Though College Ave doesn't have a specific PhD loan option, they do offer graduate school loans that can be used to pay for the cost of your PhD program. These loans are available for as little as $1,000 or up to $150,000, depending on your actual costs of attendance.
Who's eligible for College Ave's PhD loan
College Ave PhD loans are available to grad students who are in a degree program at an eligible institution and are maintaining satisfactory academic progress. Students must be U.S. citizens or permanent residents, or have an eligible cosigner who meets either of those standards.
---
Sallie Mae
Sallie Mae is the largest (and arguably, most popular) private student loan lender in the country. They offer loans for graduate, professional and undergraduate students seeking a range of degrees and certifications, covering up to 100% of your educational costs. While Sallie Mae doesn't have a PhD-specific student loan product, they offer graduate loans for students in masters and doctorate programs.
Fixed rates (APR): 4.75% to 12.11%
Variable rates (APR): 2.62% to 12.11%
Loan amounts: $1,000 – 100% of the school-certified cost of attendance
Repayment terms: 15 years
In-school repayment options: Full deferment, $25 monthly payments, interest-only, or full repayment
Grace period: Six months
Cosigner release: After 12 consecutive, on-time payments
What stands out about Sallie Mae's PhD loan
Sallie Mae provides loans for up to 100% of your certified educational expenses, with no maximum loan limit. Repayment terms are up to 15 years and cosigners can be released after just 12 months of on-time payments. Though Sallie Mae loans are not federal, student borrowers may still be eligible for loan payment deferment in 12-month increments.
Who's eligible for Sallie Mae's PhD loan
Borrowers must be a U.S. citizen or permanent resident—or have an eligible cosigner who is— and meet certain credit requirements. Students must be enrolled in an eligible institution; if additional funds are desired for personal expenses (such as money for a laptop), the student must be enrolled at least half-time.
---
Earnest
Earnest is a popular online lender offering private student loans as well as the ability to refinance existing student loans. The Earnest Graduate School Loan covers PhD programs. See below for more information on Earnest's PhD loan:
Fixed rates (APR): 3.24% – 10.99%
Variable rates (APR): 0.94% – 9.89%
Loan amounts: $1,000 – 100% of the school-certified cost of attendance
Repayment terms: 5, 7, 10, 12, or 15 years
In-school repayment options: Deferment, monthly interest payments, $25 monthly payments, and full payments
Grace period: 9 months
Cosigner release: Earnest does not offer cosigner release, but you may be able to refinance without a cosigner
What stands out about Earnest's PhD loan
Earnest doesn't have a specifically-branded PhD loan option, but the lender does have both graduate and medical school loans that can be used for doctorate program expenses in all states except Nevada. These can help cover between $1,000 and up to 100% of your school-certified educational costs, with five different repayment terms from which to choose. Cosigners are required for many borrowers, but there is no cosigner release option; to remove a co-borrower, you'll need to refinance your loan(s).
Who's eligible for Earnest's PhD loan
Earnest graduate loans—including those used for PhD programs—are available to eligible borrowers and/or cosigners who live in any state but Nevada, have a FICO credit score of at least 650, and are enrolled at least half-time in a graduate program at a Title IV-qualified school. Borrowers or their cosigners will also need to be U.S. citizens or have a 10-year permanent resident card.
---
Ascent
Ascent is an online student lender. The company offers the Ascent Graduate & Health Student Loan for those pursuing a PhD. See below for more information about the parameters of this loan.
Fixed rates (APR): 4.66% – 14.54%
Variable rates (APR): 1.75% – 11.12%
Loan amounts: $2,001 – $400,000
Repayment terms: 7, 10, 12, or 15 years
In-school repayment options: Monthly interest payments, monthly payments of $25, or deferred repayment
Grace period: 9 months
Cosigner release: After 12 consecutive on-time payments, if you meet income and credit requirements
What stands out about Ascent's PhD loan
Ascent graduate loans are available to students in PhD programs, and can cover up to 100% of certified educational costs. These loans allow for an extended in-school deferment period of up to 36 months, with a post-graduation grace period of another nine months.
Who's eligible for Ascent's PhD loan
In order to qualify for an Ascent PhD loan, you must be a U.S. citizen or permanent resident, or have a cosigner who is. Students are required to be enrolled at least half-time at an eligible institution, and they or their cosigners must meet certain (undisclosed) minimum credit score requirements.
---
How to get PhD student loans
Taking out a graduate loan can be an important step in paying for your PhD degree program costs. Whether you're looking to cover tuition and fees, housing, or even miscellaneous expenses (such as a laptop for class), federal and private student loans can help.
In order to gain access to these loans, though, there are a few things you'll need to do.
Fill out the FAFSA. The Free Application for Federal Student Aid is a form you'll need to fill out months in advance, and can help determine your financial need. This is required if you are hoping to take out federal loans for any part of your educational expenses.
Look into federal loans. Federal student loans have protections and features that private loans don't offer. While you may be limited in how much you can borrow—based on things like financial need and annual limits—consider borrowing as much as you can with federal loans before turning to private loans.
Shop around for a private loan. If you've exhausted all of your other options (including scholarships, grants, educational savings, and federal loans), it may be time to turn to private loans. When looking for the right private student loan, shopping around is a wise step and can help you find the right loan with the right terms and rate.
Add a cosigner. If your credit history is limited, you have a low score, or you don't meet the income requirements for a particular lender, consider adding a creditworthy cosigner to your private loan(s). This cosigner will be held responsible for your loans until you refinance or release them, but adding them initially can often unlock lower rates and higher loan limits.
Provide documentation. Before disbursing your loan, your new lender may want to see some documentation. This could include proof of employment, proof of academic progress, proof of identity, and more.
Get your loan. Once approved, your loan funds will be sent directly to your school, where they'll be applied to any outstanding balance you may have. The difference will often be refunded to you after the start of the semester.
Alternatives to a PhD student loan
If you're looking for alternatives to PhD student loans, the good news is that there are numerous scholarships and grants available to graduate and professional students who are pursuing a PhD.
You can look into tuition reimbursement programs with your employer in exchange for employment contracts as well.
Frequently asked questions about PhD student loans
Which PhD student loan is the best?
When it comes to taking out loans for your PhD program, federal student loans are usually the best place to start your search. Federal loans offer more benefits and protections than private student loans, and may even allow you to have some of your debt forgiven later on. If you must turn to private funding, the best PhD student loan for you is the one that offers approval at the lowest interest rate, with the best repayment terms for your unique situation. This lender may be different for each student borrower, so it's wise to shop around first.
Do I need a cosigner for PhD student loans?
Depending on your credit history, credit score, and current income, you may need to add a cosigner in order to qualify for a private PhD loan. In exchange for adding a creditworthy cosigner, you may be eligible for certain loans, rates, and repayment terms for which you didn't qualify on your own. Depending on the lender, you may be able to release your cosigner from this obligation later on, once you've made a certain number of on-time payments.
Do PhD student loans cover living expenses?
A PhD loan can be taken out to cover your school-certified expenses, which may include housing. It's important to note that some lenders (including federal student loan lenders) may have annual and/or aggregate limits. If you take out too much for tuition and fees, you may need to consider adding a private loan to cover your living expenses, too.
How much can I borrow with PhD student loans?
The amount you can borrow with a PhD student loan depends on the type of loan and even the specific lender. With federal graduate loans, you are limited to a maximum of $20,500 per year (though certain healthcare fields may qualify for higher limits). With private loans, you may be able to take out up to 100% of your eligible expenses.
When does repayment on PhD student loans start?
Once you drop below half-time enrollment or graduate (depending on the lender), your grace period will usually begin. This grace period often ranges from six to nine months in length, during which you don't need to make any PhD loan payments. After that grace period, repayment will typically start.
---
1 Ascent Student Loans are funded by Bank of Lake Mills, Member FDIC. Loan products may not be available in certain jurisdictions. Certain restrictions, limitations; and terms and conditions may apply. For Ascent Terms and Conditions please visit: www.AscentFunding.com/Ts&Cs. Rates are effective as of 10/01/2022 and reflect an automatic payment discount of either 0.25% (for credit-based loans) OR 1.00% (for undergraduate outcomes-based loans). Automatic Payment Discount is available if the borrower is enrolled in automatic payments from their personal checking account and the amount is successfully withdrawn from the authorized bank account each month. For Ascent rates and repayment examples please visit: AscentFunding.com/Rates. 1% Cash Back Graduation Reward subject to terms and conditions. Cosigned Credit-Based Loan student must meet certain minimum credit criteria. The minimum score required is subject to change and may depend on the credit score of your cosigner. Lowest APRs require interest-only payments, the shortest loan term, and a cosigner, and are only available to our most creditworthy applicants and cosigners with the highest average credit scores.
Author: Stephanie Colestock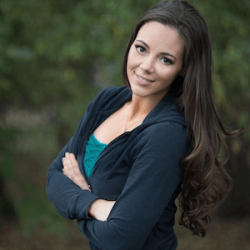 Stephanie is a DC-based freelance writer, specializing in a range of personal and household finance topics. She has an undergraduate degree from Baylor University and is currently a candidate for CFP certification. You can find her work on sites such as MSN, Yahoo! Finance, Fox Business, Investopedia, Credit Karma, and much more.