Whenever you are looking to take out a personal loan, you want to make sure you compare options to find an option that meets your needs. To help you choose, here is a roundup of Ohio personal loans.
On this page:
Online Personal Loans for Residents of Ohio
Compare Online Personal Loans

A Rate Beat Program to get a lower rate than a competitor's offer
Loan amounts from $5,000 to $100,000
Funds available as soon as the same day
Minimum credit score of 660

Check your rate with no impact on your credit score
Loan amounts from $1,000 to $50,000
Funds available within a day after accepting your offer
Minimum credit score of 620

Check your rate with no impact on your credit score
Loan amounts from $1,000 to $50,000
Funds can be received in as fast as one business day
A minimum credit score of 600
Companies That Offer Personal Loans in Ohio
Telhio Credit Union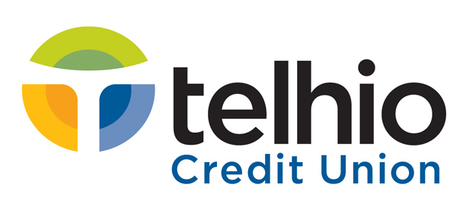 Telhio Credit Union is a credit union based in central Ohio that has been around since 1934. Since Telhio is a credit union, you have to qualify to be a member in order to borrow from it. Membership is open to anyone who lives, works, worships, or goes to school in Franklin, Fairfield, Delaware, Licking, Madison, Pickaway, Union, Hamilton, Warren, Butler, and Preble counties.
Telhio offers two types of personal loans in Ohio – a personal loan and a debt consolidation loan.
With the personal loans, you can choose between what it calls closed-end loans with a set repayment term, and open-end loans (also known as lines of credit) with no set repayment terms. Its lines of credit tend to have slightly higher interest rates in return for the additional flexibility in your repayment.
Despite great flexibility in the term length on your loan, Telhio's rates are much higher than other personal loan lenders and, if you have good credit, you will likely be able to get lower rates on personal loans elsewhere. It also charges a $100 document-prep fee on its loans when most lenders don't have application fees. However, the good news is that it does not have other fees related to its personal loans. It is also fairly easy to become a member of this credit union since the membership criteria are quite broad.
---
Kemba Financial Credit Union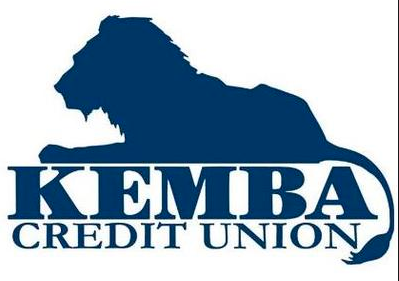 Kemba Financial Credit Union was started when The Kroger Company was looking for credit union services for its employees in 1933. The company name stands for Kroger Employee Mutual Benefit Association.
Now, Kemba serves 88,000 members with branches in Queensgate, Springdale, Kroger General Office, Amelia, Bridgetown, Harrison, Blue Ash, and College Hill, plus two out-of-state branches. Membership is open to those in the Greater Cincinnati area who have a Kroger Plus card, are employees at one of their 600 partner companies or live, work, worship or attend school in one of the counties that they serve.
It offers personal loans in Ohio with a variety of terms and rates. It has both secured and unsecured loans and provides special loans to purchase things like new furniture or lawn equipment. Kemba also touts its local decision-making and processing that allows you a better chance to get your loan funded, with faster processing than you might encounter with a big bank. You can also customize your repayment terms according to your needs.
It offers something called a share secured loan, which means that you use your savings account as collateral in order to qualify for a lower loan rate.
Ultimately, Kemba Financial offers loan options with flexible terms. It also gives you an opportunity to save money on your loan by securing your loan through your savings account. Whether Kemba is the right option for you depends on whether its rates are competitive. One downside is that its membership is fairly restrictive and not open to a large number of people.
---
Ohio Catholic FCU

The Ohio Catholic Federal Credit Union is open to all employees, members, and students of a Catholic Diocese that is based in Ohio. If you were baptized as a Catholic and reside within the boundaries of a diocese, then you would be eligible for membership. You can also qualify for membership if you are an immediate family member of someone who is a member of the credit union.
The Ohio Catholic Credit Union offers personal loans for any reason at low fixed interest rates. Its application process is quick and it promises fast approvals.
You can also borrow money through a pledge share personal loan, which uses your savings account as collateral for your loan to guarantee you a lower rate.
---
OHECU
OHecu stands for the Ohio Educational Credit Union. In order to qualify to become a member, all you need to be is a U.S. resident.
While both the share secured loans and unsecured personal loans in Ohio have higher interest rates than you might find at other banks, the good thing is that the credit union's membership requirements are somewhat open – everyone who has or is currently attending school in Ohio and/or individuals that are employed by an educational institution in Ohio. That means that more people are able to qualify to be members and get a loan.
---
Heartland Bank

Heartland Bank was founded in 1911 in the farming community of Licking County. Originally called Croton Bank, it changed its name in 1988 and has been serving the central Ohio area since.
It offers personal loans in Ohio with competitive interest rates and flexible repayment terms. Its personal unsecured loans have fixed rates and allow for quick approval. It also offers secured personal loans in the form of vehicle loans and home equity lines of credit. In order to qualify for a loan, you should have a bank account with the bank for at least three months. Because it is not a credit union, you do not need to become a member first.
One big benefit of Heartland bank is that it has competitive interest rates and flexible repayment terms. The fact that you can get approved quickly is also a big benefit.
Heartland Bank is not a credit union, which means that its loans are technically available to more people. But the fact that you have to have a bank account there for at least three months might be a deterrent for borrowers who need money quickly and are not already customers of Heartland Bank.
---
CSE Federal Credit Union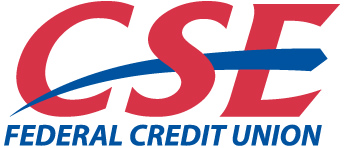 The Canton School Employees Federal Credit Union was founded in 1938. The organization first started serving employees in Canton City Schools, but it now also serves employees at several other colleges, schools, and libraries. Its membership is also open to people who live, work, worship, attend school, or volunteer in Stark Country, or the immediate family member of someone who is a member.
CSE FCU offers unsecured signature loans and share secured loans. Its share secured loans are secured by money in your CSE FCU savings account and offer more competitive rates and term options than you would pay on an unsecured signature loan.
The benefit of borrowing from CSE FCU is that its interest rates are relatively good compared to other credit unions and banks in Ohio. It offers a number of different term length options to also make borrowing from there easier for you. The downside is that the membership requirements are relatively narrow, which means many people won't qualify to borrow from CSE FCU.
---
>>Read more: Personal loans by state
How Do You Verify the Legitimacy of a Consumer Lender in Ohio?
Did you get a phone call from a telemarketer for a consumer lender who is promising to make all your financial worries go away with a consolidation loan or a loan to help you pay for your wedding or medical bills? Do you wonder if the offer is really too good to be true?
If you're unsure if a company is a legitimate consumer lender, then there are ways to find out if they're licensed to lend money in Ohio. The first place you should look is the Ohio Department of Commerce's Financial Division.
It operates a website where you can find information about financial institutions and depositories in Ohio, as well as look up the licenses of financial businesses in Ohio to make sure that they're legitimate. You might also want to check out the Better Business Bureau's website to see if they keep a file on the company that you're considering borrowing from.
Companies interested in becoming consumer lenders in Ohio will have to meet licensing requirements in Ohio and follow all relevant Ohio laws.
How Are Ohio Consumers Protected?
Think you might have been scammed by a lender who wasn't legitimate or who is overcharging you? You don't have to fight them alone. Your best bet is to lodge a complaint and have it investigated. The best place to file a complaint is with the Ohio Attorney General's office. They will investigate your complaint and take action if it is justified.
You can also let them know about scams that you encounter so that they can protect other people in Ohio.
The most important thing to do if you think a company is scamming you is to ensure that you check them out before you give them your money or personal information. If a lender is putting pressure on you to act now, asking for a large application fee, or promising low rates despite the fact that you have very bad credit, be sure to look into the lender to make sure they're legitimate before giving them your money or financial information.
Finding the Right Loan for You
There are a lot of great lenders in Ohio that have flexible term lengths, low interest rates, and no fees. The best personal loan for you will depend on your credit and financial situations, as well as whether you can qualify to borrow from a particular lender. Before you borrow, make sure to shop around and ensure that the lender you choose is trustworthy.