If you live in Missouri, and are in need of a personal loan, you'll want to make sure to compare multiple options. Finding the best personal loan should include comparing online options. By comparing all your options, you may be able to find a rate lower than you would find at a local bank.
On this page:
Online Personal Loans for Residents of Missouri
Compare Online Personal Loans

A Rate Beat Program to get a lower rate than a competitor's offer
Loan amounts from $5,000 to $100,000
Funds available as soon as the same day
Minimum credit score of 660

Check your rate with no impact on your credit score
Loan amounts from $1,000 to $50,000
Funds available within a day after accepting your offer
Minimum credit score of 620

Check your rate with no impact on your credit score
Loan amounts from $1,000 to $50,000
Funds can be received in as fast as one business day
A minimum credit score of 600
Companies That Offer Personal Loans in Missouri
While you might already be familiar with the big-name national banks that exist in most states, you might not be aware of how many financial institutions look to specifically serve the residents of Missouri.
Bank of Missouri

The Bank of Missouri was founded in November 1891. Called the Bank of Perryville back then, they operated until 1997 out of one branch in Perry County, Mo. For some time, they were the only bank in the county.
In 1997, they changed their name to the Bank of Missouri and expanded into another location in Cape Girardeau. Now they have more than 20 branches, over $1 billion in assets, and are one of the most trusted local banks in the state of Missouri.
The bank offers a variety of secured personal loans in Missouri and prides itself on being able to sit down with customers and work directly with them to find the best loan product for their customer's needs. As a result, they don't publish much info on their loan products. Instead, they encourage customers to stop by their branches or call them directly at 888-547-6541.
Learn More
---
Mid-Missouri Bank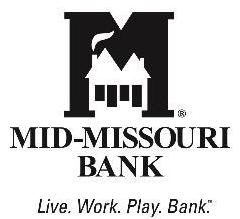 Mid-Missouri Bank calls itself "the local bank of the Ozarks." Founded in 1872, the bank has 14 locations spread over 10 towns in southwestern Missouri.
The bank has personal loan projects to cover a number of situations, including education expenses, home improvement projects, and more. All loans are decided and maintained locally by bankers who live and work in the communities they serve.
There is no fixed loan term or set-in-stone interest rate; all loans are custom built to the customer they're for and the situation needed. A personal banker works closely with each customer to design a loan product that best fits their needs. As a result, Mid-Missouri Bank doesn't publicize details about their loan packages; customers should call them or stop by one of the branches.
Learn More
---
Guaranty Bank

Guaranty Bank opened its first branch location in Springfield, Mo., in 1913, and since then they've grown to 11 locations. In addition to several branches in Springfield, Guaranty Bank also operates locations in Joplin, Ozark, and Nixa.
This small southwestern Missouri bank offers personal loans with competitive rates, flexible terms and a streamlined local decision-making process that can put money in your hands quickly.
Learn More
---
>>Read more: Personal loans by state
How Do You Verify the Legitimacy of a Consumer Lender in Missouri?
While the banks and credit unions listed here are reputable businesses, with long histories of solid financial dealings, not all lenders can say the same. Some seek to make their money by ruining their customers' credit with impossible repayment plans or charging exorbitant fees. Thankfully, the internet can help you look into whether a lender is reputable, and online reviews from fellow customers can give you an idea of the type of experience you can expect with that lender.
Reviews don't always give you a complete picture, however, and so you should take a few more steps before applying for personal loans in Missouri.
First, contact the Missouri Secretary of State's office or the state Attorney General's office. Ask if the company you're looking to do business with is listed with the state as a valid business entity. In order to offer personal loans in Missouri, the lender needs to be registered and follow state laws regarding how it treats its borrowers. If the company isn't listed with the state, walk away.
The Nationwide Multistate Licensing System, or NMLS, maintains a database of all lending companies nationwide. Through their website, you can look up the licenses and assets of any lender in the state.
You can also check the Better Business Bureau website. Any consumer complaints or issues will be listed on the company's BBB listing. You can expect to see a few bad reviews regardless of how high the overall rating—it's simply impossible for every single customer to be delighted with their experience. If you see quite a few bad reviews—or recognize that they're all complaining about the same thing, such as poor service or shady practices—put that lender on the 'no' list.
If the company passes both of those checks and you decide to apply for a loan, take a look at what's required. If a company expects you to pay an application fee for a personal loan, that should be a red flag. If the lender wants you to pay an "advance fee" or something other than a standard origination fee, don't take the offered loan package.
If your lender tells you that your "special loan offer" somehow "expires" in 24 or 48 hours, walk away. If a lender is reputable, they won't have a problem with you thinking about the offer for a few days, or even have your attorney review it. No solid lender will pressure you into hurrying to sign papers. Taking on a new loan is no small thing; make sure that the lender isn't acting a bit too eager to get your name on the paperwork.
What is the Licensing Process to Become a Consumer Lending Company in Missouri?
You've probably never even thought about what it takes to become a licensed lending company in the state of Missouri. Knowing the process, however, can help keep you safe from scammers and predatory lenders.
Any company that is headquartered in Missouri or is a loan servicer in the state must apply for a Missouri company license. You can check to see if a company has done this—and check on the laws they're supposed to be following—at the Missouri Division of Finance website.
If the lender you're considering has the Missouri company license, then you know the state has checked them out and deemed them reputable enough to do business. That does not, however, mean they're ethical or that you'll have a good experience dealing with them. The company license also covers 'payday loan' lenders, or short-term, high-interest pawn shops, and other places to get money fast—and not all of these are consumer-friendly.
How Are Missouri Consumers Protected From Financial Scams?
Some states have entire departments dedicated to protecting consumers from scammers. Missouri is no different; the Consumer Credit Section of the Division of Finance handles all licensing, regulation, and investigation of complaints. The section covers banks, credit unions, payday lenders, pawn shops, and any other company that does consumer lending.
While the Consumer Credit Section is actively looking to stop scammers and lending fraud, they can't catch everyone. They also depend on reports from consumers who either think they've been victimized, or who see suspicious activity and want to bring the state's attention to it.
You can submit an online or paper complaint form if you believe you've been the victim of a scam or if you think a lender has violated state law. The Division of Finance will review the complaint and decide if the law has in fact been violated. The state will then contact the lender and provide them with a copy of the complaint. The lender has 30 days to respond to the accusations, at which time the state will provide you with a copy of their letter to the lender and any responses.
Bottom Line
Whether you need to upgrade your kitchen, consolidate your debt, or just want to go on vacation, there's a lender in Missouri that's interested in speaking to you about your personal loan needs. Just be sure that before you sign the dotted line—or even offer any of your private information—that you know who you're dealing with, what their history is, and what you can expect from a relationship with that lender.