Medical School Loans: Compare Federal and Private Options
You can take out medical school loans from the federal government, as well as private lenders. Our picks for the top medical school loans are offered by Sallie Mae, College Ave, SunTrust, Citizens Bank, PNC, and Discover.
If you are attending medical school, chances are you're going to have to borrow money through medical school loans to pay for the cost of tuition.
You should always use federal financial aid first to pay for medical school costs. That's because federal loans typically have lower rates, they provide many repayment choices including income-driven options, and some medical professionals will have the chance to have their loans forgiven.
Unfortunately, there are limits on the amount of federal aid available and many medical school students hit those limits while attending school, so borrowing from private lenders may be necessary to cover the full costs of med school.
On this page:
Compare Medical School Loans
*This is a federal student loan.
Federal Loans for Medical School
The two types of federal student loans you can use for medical school are Stafford Loans (only unsubsidized) and Grad PLUS Loans.
Whenever you apply for student loans for medical school, you should get the maximum amount of federal student aid first. This is because:
You can get loans at low fixed interest rates. Federal student loan rates are set each year and your rate won't change for the entire time you're repaying the loan.
You have ample flexibility when paying back your loan. You can change your payment plan as needed and choose an income-driven repayment plan or a plan where payments gradually increase over time. Putting loans into forbearance or deferment is also an option.
Loan forgiveness options are available. Loans can be forgiven for public service work or if you've made enough payments on an income-driven plan.
Your credit doesn't matter. For most federal loans—with the exception of PLUS Loans—your credit history doesn't matter in determining your eligibility.
You can apply for federal medical school loans by completing your Free Application for Federal Student Aid (FAFSA) each year.
Unfortunately, there are annual and aggregate limits to the amount of federal aid you can receive. For many medical students, federal loans simply do not provide enough funding to pay for the costs of medical school. Because of this, many students will need to supplement their federal aid with private student loans.
5 Best Private Medical School Loans
We've ranked and rated 22 of the best student loan companies. Of those, here are five of the best that specifically offer medical student loans:
1) PNC


PNC is a bank holding company and financial services corporation. The bank has 2,459 branches spread across 19 different U.S. States and PNC is the ninth-largest U.S. Bank in terms of assets.
PNC offers asset management, estate planning, wealth management, general banking services, and loans—including medical school loans. If you want to borrow from PNC Bank to cover medical school costs, here are some key loan features you need to know about:
Loan Amounts: Up to $65,000
Loan Terms: 5, 10, or 15 years
APRs: 4.52% to 11.79% fixed APR and 4.90% to 12.11% variable APR
Application Deadline: Within 60 days after the end of the school term
Pros
Applying online is quick and easy: You'll get a decision on your application within minutes of submitting your information online.
Apply after the school term ends: You can apply for a PNC Solutions loan for health professionals as long as 60 days following the end of a school term.
No fees: You don't have to worry about prepayment penalties, origination fees, or application fees.
Cons
Cosigner release takes 48 months: This is much longer than many competitors.
Loan payments begin quickly: You can only defer payments for up to six months after graduation while some competitors offer a longer deferment period. This does help you save on interest, however.
Maximum repayment term of 15 years: Some competitors offer a longer repayment timeline, making payments more affordable.
2) Sallie Mae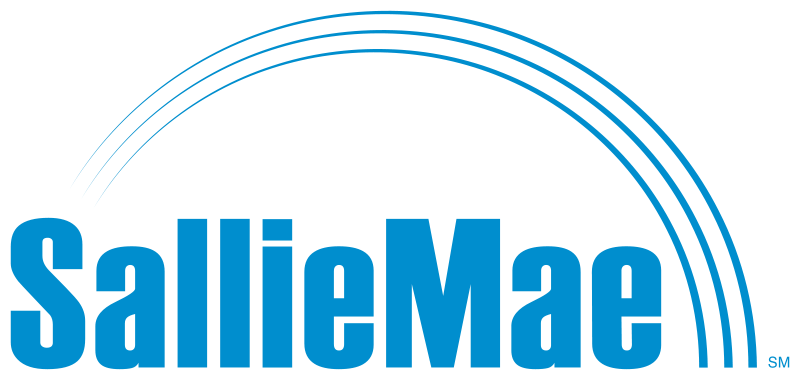 Since 1973, Sallie Mae has been helping students to fund their education. While the company originally started as a federal student loan servicer, its main business is now providing private student loans. Sallie Mae is publicly traded and provides a variety of different types of private student loans including medical school loans. Here are some of the key things to know if you get a loan for medical school from Sallie Mae:
Loan Amounts: $1,000 – 100% of school-certified expenses
Loan Terms: 20 years
APRs: 4.50% to 9.86% variable APR; 5.49% to 9.98% fixed APR
Application Deadline: You must be currently enrolled in an M.D., D.O., D.V.M., V.M.D., or D.P.M. program.
Pros
Long deferment period: You have a grace period of 36-month and can defer loan payments for up to 48 months during your residency and fellowship.
Quick cosigner release: It's possible to have your cosigner released from your loan after making just 12 consecutive on-time payments.
No fees: You don't have to pay any application or origination fees and there are no prepayment penalties if you pay off your medical school loans early.
Cons
Hard credit check required: This means applying for the loan to find out your rate will impact your credit.
Lots of customer service complaints: Many borrowers have left negative reviews on Consumer Affairs about Sallie Mae as a student loan servicer, although is common for a loan servicer so large.
3) College Ave

College Ave was founded to provide an uncomplicated alternative to other student loan lenders. College Ave only provides student loans, no other financial products, and it prides itself on offering parents and students a stress-free experience.
Both private student loans and refinance student loans are available through College Ave, including medical school loans. If you get a loan to fund medical school from College Ave, here are some of the key things that you need to know:
Loan Amounts: $1,000 – $150,000
Loan Terms: 5 to 20 years
APRs: 4.87% to 8.99% variable APR or 5.55% to 9.75% fixed rate APR
Application Deadline: You must be currently enrolled in an MD, DO, DVM, VMD, or PM degree program.
Pros
Choice of repayment terms: You decide how long you want to take to pay back your medical school loans, with many more options for repayment terms than competitors offer.
Deferment available during your residency: You have the option to defer payment on your medical school loans during your residency period.
Timely application process and loan approval: It takes just three minutes to apply online for a medical school loan with CollegeAve.
Cons
Longer cosigner release: It will take 24 months of consecutive on-time payments before you can become eligible to have a cosigner released from your loan.
No specific forbearance policy: Eligibility for forbearance for struggling borrowers is evaluated on a case-by-case basis.
4) Citizens Bank

Citizens Bank is the 24th largest bank in the United States. Headquartered in Rhode Island, Citizens Bank has more than 1,200 bank branches in 11 states. It is now publicly traded although it was once a subsidiary of the Royal Bank of Scotland Group.
The bank offers many different types of financial products, including student loans. If you'd like to get your private student loans from Citizens Bank to cover the cost of medical school, here are some key things that you need to know:
Loan Amounts: $1,000 – $180,000 or $350,000
Loan Terms: 5, 10, or 15-year repayment
APRs: 4.90% to 9.49% fixed or 3.89% to 9.06% variable APR
Application Deadline: You must be enrolled at least half-time in a degree-granting program at an eligible institution.
Pros
Deferment while in school: You don't have to begin making payments on Citizens Bank medical school loans until after graduation.
Easy online application process: Applying online is simple and fast and there are no minimum income requirements to qualify
Multi-year approval: You only have to apply once and can then request funds you need for each year of school until you've graduated
Cons
Long cosigner release period: A total of 36 consecutive on-time payments are required before cosigner release becomes available.
Interest-rate reduction requires a Citizens Bank Account: You are eligible for a .50% interest rate reduction, but only if you have payments taken out of your Citizens Bank account, and enroll in automatic payments.
Shorter repayment period: The maximum repayment term of 15 years is shorter than the repayment timeline offered by some competitors. Shorter repayment timelines make monthly payments higher.
5) Discover

Discover is the third-largest credit card issuer in the United States, with more than 50 million people holding Discover cards. However, Discover also offers banking services, personal loans, and student loans, including medical school loans for graduate students. Here's what you need to know.
Loan Amounts: $1,000 – 100% of the school-certified cost of attendance.
Loan Terms: 20 years
APRs: 4.12% to 9.87% variable rate or 5.49% to 10.99% fixed-rate loans (Rates shown include an interest-only discount, as well as a 0.25% discount for being enrolled in automatic payments)
Application Deadline: You must be currently enrolled at least half-time in a health professions graduate program at an eligible school.
Pros
Rewards for good students: If you earn at least a 3.0 GPA, you can get a one-time cash reward on each new Discover student loan.
No fees: No application fees, origination fees, late fees, or prepayment penalties will be charged.
Quick application: You can apply for a Discover student loan within 15 minutes or less online, from your mobile device, or by calling 1-800-Student.
Cons
Only one repayment option: You will have up to 20 years for repayment, although you can repay your loan more quickly without penalties.
No option for cosigner release: You can't ever get a cosigner off a Discover originated loan unless you refinance.
How We Chose the Best Medical School Loans
To find the best medical school loans, our Editorial Team analyzed each product by BBB rating (10%), variable APR (7.5%), fixed APR (7.5%), term lengths (15%), loan amounts (7.5%), in-school repayment options (10%), cosigner release availability (7.5%), forbearance options (5%), deferment options (5%), initial soft-credit pull (5%), customer support (5%), discounts available (10%), and extra benefits (5%).
Learn more about our ratings and methodology here.
Benefits of Private Loans for Medical School
While you should exhaust options for federal student aid first, there are some advantages of using private student loans to help you pay the costs of earning your medical degree. Some benefits include:
More funding: You can usually borrow more with private student loans than federal loans. This makes it possible to get enough money to fully pay for your education. Many private lenders also offer loans to help you with expenses during your residency program or when studying for state exams.
Many options for private lenders: Banks, credit unions, and online lenders all offer loans for medical students. You can shop around and compare rates and terms.
No origination fees: It's often possible to get medical school loans from private lenders that do not charge you an up-front fee to originate your loan. Federal loans, on the other hand, typically do charge you an origination fee.
Medical loans is a personal choice but is very popular among medical students as the costs can reach well over $50,000 per year in tuition alone. Most medical students do not have over $200,000 in cash to allocate towards tuition, nor do they have the time to get a high paying job while in medical school.

Daniel Mendelson, Author of BYE Student Loan Debt
Downsides of Private Loans for Medical School
There are also some big downsides to taking private student loans that have to be considered as well. Some of these downsides include:
Higher rates: The interest rates charged by private lenders are usually higher than what you pay for loans from the Department of Education.
No chance to change your repayment options during repayment: You have to stick to the repayment schedule that was set by your private lender upfront and can't change payment plans as you could with federal student loans—unless you refinance your loan.
No income-driven payment options and limited forbearance options: You cannot get private loans with payments determined by income like federal income-driven repayment plans. And while some lenders do allow you to put loans into forbearance temporarily if you can't make payments, options for deferment and forbearance are far more limited when you have private medical school loans.
No forgiveness: Even if you work in public service or join the military, you cannot get private medical school loans forgiven.
Bottom Line: Medical School Loans are Available from Many Sources
As you can see, medical school loans—a specific type of graduate student loans—can be obtained from both the federal government and from many different private lenders.
You'll want to use federal loans first to take full advantage of borrower benefits, and then shop carefully among online lenders, banks, and credit unions to find affordable private loans to help you pay for your medical degree.
Author: Christy Rakoczy
Christy Rakoczy is an experienced personal finance and legal writer who has been writing full time since 2008. She earned her JD at UCLA and graduated from the University of Rochester with a degree in media and communications. Her work has been featured on CNN Money, MSN Money, Yahoo Finance, USA Today, and more.
Your Guide to Financial Freedom

Money tips, advice, and news once a week

Join the LendEDU newsletter!

Thanks for submitting!

Please Enter a valid email