For those that identify as lesbian, gay, transgender, or bisexual, the challenges can be intense. The Pew Research Center found in 2013, that bisexual students have a lower rate of graduation from college. As a result of this, LGBTQ students are historically underrepresented in college populations.
Once a student decides on a school, there can often be financial restraints that require some assistance. Many organizations have been created to assist with this by offering LGBTQ scholarships to help fund these students educations.
Advertisement
Apply for hundreds of scholarships in one spot!
ScholarshipOwl makes applying for scholarships easy
Access to hundreds of scholarships with one application
Register for $1,000 scholarship
Many advocacy groups and other non-profits or endowments exist to help LGBTQ students or their supporters to find resources that can pay for school. Lesbian, gay, bisexual, and transgender scholarships are a few of these resources, and these programs offer a way to provide funds for LGBTQ students to attend school. Some awards are also open to members of the community who have worked to provide an environment of inclusion for these students.
The following list outlines information for a few of the available LGBTQ scholarships and where to go to apply. Utilize this list as not an extensive guide, but a tool toward finding the resources you may need in order to fund an education.
8 LGBTQ Scholarships
The eQuality Scholarship for High School Seniors

Website: http://www.equalityscholarship.org/apply.html
The LGBTQ community is one that has faced much adversity. They often face discrimination and have a wide variety of different challenges that others who are straight do not understand. That is why there are several organizations that are dedicated to promoting the mission and the goals of this community and pushing for acceptance. Understanding the challenges that those in the LGBTQ community face, eQuality Scholarship Collaborative has developed a series of LGBTQ scholarships for students and their supporters. To be eligible, those that apply do not need to be gay or lesbian. They must, however, have a proven demonstration of giving back to the LGBTQ community. They must also be a resident of northern or central California, though they do not need to attend college in this area. All those who are awarded must also be accepted into an accredited institution of higher learning or vocational school.
---
The Donald W. Banner Diversity Scholarship

Website: https://bannerwitcoff.com/about-us/diversity/
The Donald W. Banner Diversity Scholarship is sponsored by the law offices of Banner & Witcoff and is given to someone who exemplifies diversity in law. While not solely LGBTQ scholarships, the awards provided by this organization are meant to help anyone who is studying law. Students from a diverse background also have the opportunity to receive financial assistance from this scholarship. Banner & Witcoff believe that law is an area that should have representation from individuals from all types of backgrounds. Those that wish to apply must be accepted into a Juris Doctorate program at an institution of higher learning that is accredited by the American Bar Association. They must also not have been an employee of the law office.
---
The LEAGUE Foundation Scholarship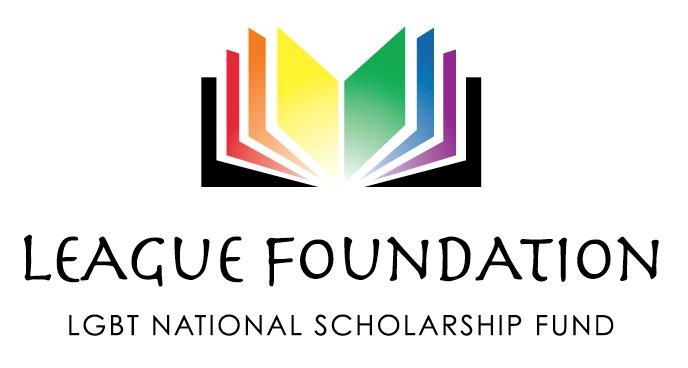 Website: http://www.leaguefoundation.org/
The LEAGUE Foundation offers a couple of separate awards, including the Laurel Hester Memorial Scholarship and the Matthew Shepard Memorial Scholarship, to LGBTQ students. All LEAGUE awards are paid directly to the school, and all applications are considered for each of the awards. To be eligible, students must have a 3.0 GPA or higher, be a U.S. Citizen, submit two personal essays and two letters of recommendation, and have a detailed list of community involvement. Applicants get 'extra credit' if their community leadership is distinctly geared to the LGBTQ community.
---
The Traub-Dicker Rainbow Scholarship

Website: https://www.stonewallfoundation.org/scholarships
The Stonewall Foundation sponsors a number of LGBTQ scholarships, including the Traub-Dicker Rainbow Award. This LGBTQ scholarship offers $1,500 or $3,000 to those pursuing an undergraduate or graduate degree. Applicants must be able to demonstrate academic achievement, community service, leadership, and a commitment to impacting LGBTQ issues.
---
Deaf Queer Youth Scholarship Fund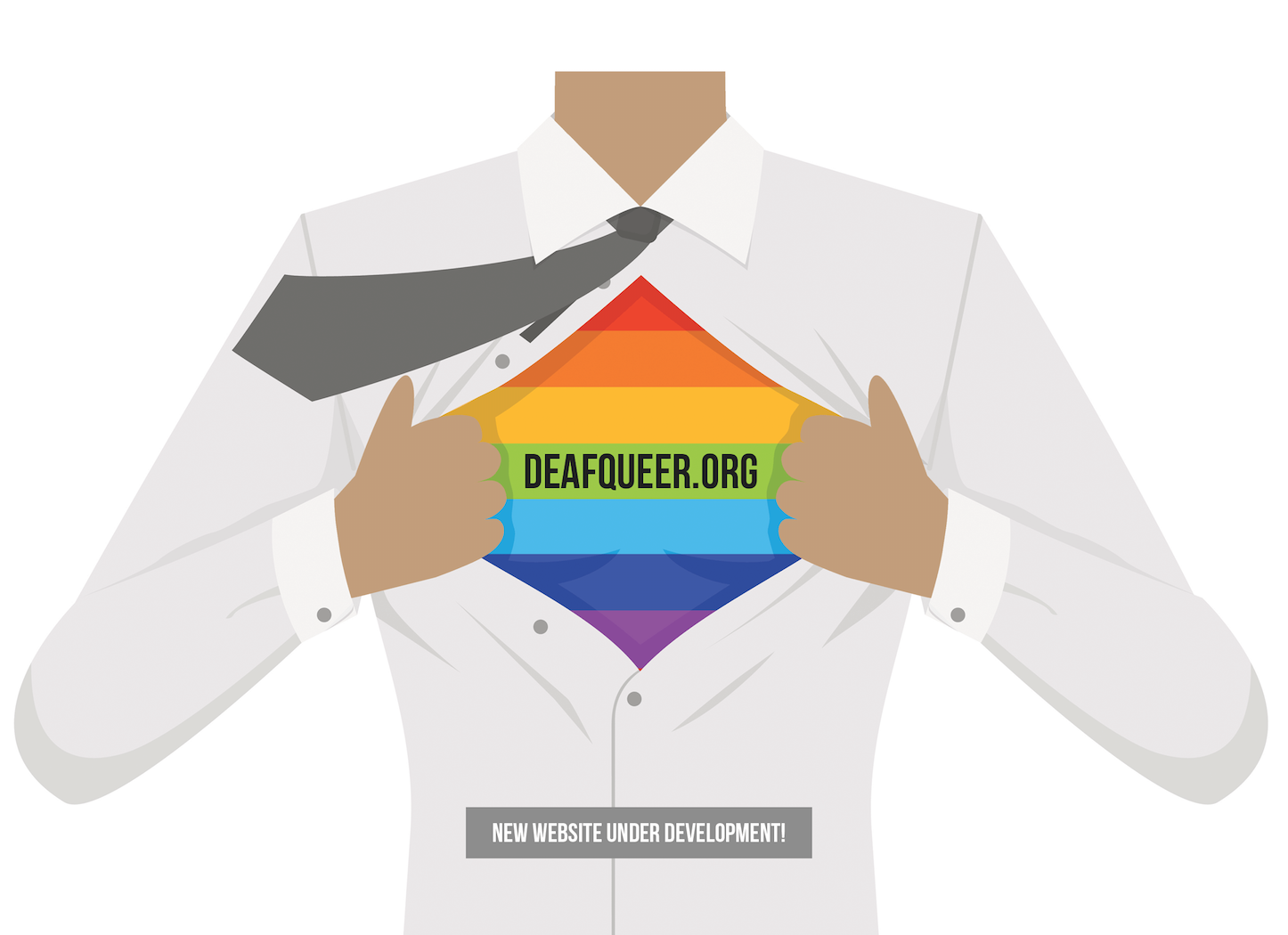 Website currently under construction*
Website: http://www.deafqueer.org/communities/youth/scholarships/index.html
The Deaf Queer Resource Center encourages students who self-identify as deaf and LGBTQ to apply for an award of $250 to $500 to be applied toward tuition. Students must have a 2.5 GPA or better, under 25 years of age, currently enrolled in high school or college, and must also submit a written or video essay along with supporting documentation. According to the Center, deaf queer youth of color are especially encouraged to apply.
---
Gamma Mu Foundation Scholarships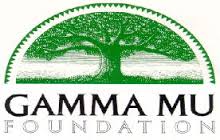 Website: https://gammamufoundation.org/overview/
The Gamma Mu Foundation seeks to provide gay men with scholarships that allow them to attend an institution of higher learning. Of special importance to the Foundation are subpopulations within the gay male community such as youth, seniors, and domestic violence victims. This LGBTQ scholarship amount varies, but the foundation gives out approximately $19,000 per year. Each award is given on an annual basis, after a formal application is done online and consideration by the Foundation's Board of Directors is completed. The limit for funding is three years.
---
Live Out Loud Educational Scholarship

Website: https://www.liveoutloud.info/programs/scholarship/
Live Out Loud is an organization dedicated to providing LGBTQ youth with resources and support for living openly. Each year the group awards three LGBTQ scholarships of $10,000 each. Students wishing to apply must reside in the Tri-State area of New York, New Jersey and Connecticut. They must also submit two personal essays, two letters of recommendation, and show a pattern of past leadership – preferably within the LGBTQ community. Additionally, applicants must demonstrate financial need, future goals, and pass an individual interview. All awards are given in a ceremony in June.
---
Horizons Foundation Programs

Website: https://www.horizonsfoundation.org/apply/how-to-apply/find-funding-program/
The San Francisco-based Horizons Foundation offers funding for a number of lesbian, gay, bisexual, and transgender scholarships meant to assist the LGBTQ community. The Joseph Towner Fund for Gay and Lesbian Families, for instance, seeks to help the children of gay and lesbian parents attend college. Applicants must maintain a minimum 2.0 GPA, have a gay, lesbian, bisexual, or transgender parent who lives in the Bay area, and are willing to have their name publicly used in conjunction with Horizons Scholarship programs literature and publicity. Additionally, students must be pursuing a bachelor's degree only.
---
Final Thoughts
College is expensive – more so every year – and members of the LGBTQ community, as well as other communities, are finding it difficult to pay for. That financial burden only adds to the stress for LGBTQ students trying to earn an education. The list above is only a small portion of the number of lesbian, gay, bisexual, and transgender scholarships available. Students should consider doing additional research to identify other opportunities for educational funding.
With the amount of scholarship funding available, there's no reason for any LGBTQ student, supporter, or child of LGBTQ parents to go without the college education necessary to achieve their dreams. Whether you're seeking to become a doctor, lawyer, or work within the community on LGBTQ issues, there is a scholarship out there for you.
Author: Jeff Gitlen
Jeff Gitlen is a graduate of the University of Delaware. He writes about a wide range of financial topics including student loans, credit cards, small business financing, and more. His work has been featured on a number of sites including Bloomberg, CNBC, Forbes, Market Watch, and more.
Your Guide to Financial Freedom

Money tips, advice, and news once a week

Join the LendEDU newsletter!

Thanks for submitting!

Please Enter a valid email