Over the last several years, getting personal loans in California has become far easier for consumers. Part of this is due to an increase in the number of companies offering loans.
You can find a number of online and local personal loans available to California residents below. Make sure to compare options before making a decision.
On this page:
---
Online Personal Loans for Residents of California
Personal loans for California residents don't just come from local banks and credit unions, but also online lenders. Some online companies offer rates lower than those you would find at a local branch, which makes them worth considering.
Compare Online Personal Loans

A Rate Beat Program to get a lower rate than a competitor's offer
Loan amounts from

$5,000

to

$100,000

Funds available as soon as the same day
Minimum credit score of

660

Check your rate with no impact on your credit score
Loan amounts from

$1,000

to

$50,000

Funds available within a day after accepting your offer
Minimum credit score of

620

Check your rate with no impact on your credit score
Loan amounts from

$1,000

to

$50,000

Funds can be received in as fast as one business day
A minimum credit score of

600
If you would like to compare our top picks for personal loans—all of which can be applied for completely online—you should check out our Best Personal Loans page.
Companies That Offer California Personal Loans
If you are mainly interested in California-based lenders, you can find several traditional banks and credit union personal loans in California below.
Be sure to evaluate the repayment terms, interest rate, and any other costs associated with a personal loan before submitting an application or accepting loan proceeds.
Northern California National Bank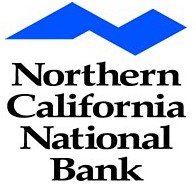 As a smaller community bank, Northern California National Bank is a newer option for customers in and around Butte County. The bank was founded in 2006, and since that time has grown into a full-service financial institution offering deposit accounts, business loans, and personal loans to individuals.
A personal loan through Northern California National Bank currently gives borrowers access to a fixed-interest loan with repayment extending up to three years. Loan amounts offered are based on the credit history of the borrower, as are interest rates. Borrowers have access to a lending professional during the application process to ensure they are receiving the best possible loan for their situation. Applications are submitted in the branch or by contacting a consumer loan representative by phone.
---
California Bank and Trust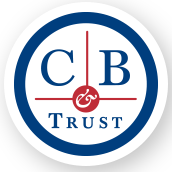 Operating as a division of Zions Bancorporation, California Bank and Trust has been welcoming banking customers for more than 60 years. The financial institution offers a variety of products and services, including individual personal loans to qualified borrowers.
Personal loans through California Bank and Trust can be either secured or unsecured.
Applications are submitted at a branch location or over the phone, with borrowers required to provide their Social Security number, address, and gross monthly income in the process. All borrowers must be California residents.
---
First California Federal Credit Union

Established in 1924, the First California Federal Credit Union has been a staple in the Fresno County community. The credit union provides access to several financial accounts, lending solutions, and financial services, including individual personal loans.
Borrowers must be members of the credit union before applying, and applications are submitted either in a branch location or over the phone. All borrowers are evaluated based on their credit history, score, and verifiable income.
---
California Coast Credit Union

California Coast Credit Union was founded in 1929, and now serves the communities of San Diego and Riverside with a variety of financial products and services. At this time, the credit union offers personal loans with fixed interest rates and fixed repayment terms.
The credit union requires all borrowers to submit an application either online or by contacting a loan specialist at a branch or by phone. Borrowers must have verifiable income to qualify, as well as a strong credit history. Membership with the credit union is also required.
---
Verifying Lender Legitimacy in California
The California Department of Business Oversight requires the majority of finance companies and lenders providing individual personal loans to be licensed and registered with the state. Under these regulations, legitimate lenders are issued a license number that often appears on their website or on printed material in branch locations. If the license number is not apparent, consumers can visit the CDBO website and search for a company to check its lender legitimacy.
---
>>Read more: Personal loans by state
Consumer Protection in California
The unfortunate reality for consumers today is there are countless scamsrevolving around lending and financial services. Scammers take personal information from prospective borrowers for a variety of reasons, but it can be devastating when these details are used for reasons other than a loan application or approval.
Consumers in California can take steps to protect themselves from lender scams by checking the legitimacy of the financial institution as mentioned above. If a loan experience is not in-line with state regulations or it seems the financial institution is not operating in a legal manner, consumers may file a complaint with the California Department of Business Oversight online or via mail. The Consumer Financial Protection Bureau also receives complaints against finance companies, but the first recourse is the California government.
---
Consumer Lending Licensing Process in California
Any company wanting to offer California personal loans to individual consumers is required to have a license with the California Department of Business Oversight. The licensing process involves an in-depth application that gathers details including financial statements, the net worth of the business or individual, and related business practices. Once submitted, the application is reviewed for accuracy, and a non-refundable fee of $300 is charged.
Companies offering personal loans in California must also secure a $25,000 surety bond to finalize their license. This helps protect consumers against financial loss should the lender not comply with state laws. Once a finance company is approved for a California lender license, it must maintain the bond and financial statements throughout its operation, as well as update the state when new branch locations are established.